Bobbi Brown, reigning champion of the smoky eye and natural, everyday makeup looks, is a dead-set beauty hall of famer. From coveted palettes in a plethora of wearable nudes to the iconic shimmer brick (the OG of shimmer bricks, for those keeping score), Bobbi Brown has been a stalwart in the beauty industry for well over two decades. Why? Because ALL of their colours are totally wearable (read: they do day-to-night looks like no one else in the biz!)—and we're all about hard-working, multi-purpose products for your $$$.
The fact we're still talking about Brown after 20+ years is damn impressive, and a pretty decent indicator that they have their shit together when it comes to making great products.
Like most brands at the top of their game, BB is no stranger to limited editions and exclusive colourways, adding seasonal trends to their key range. And, of course, that's exactly what they've done. Again. Over-achievers, much?
New York and London Fashion Weeks have just wrapped, and one of the standout trends this year is holographic beauty. From metallic nails, foil lips, to dewy, shimmery perfection on cheeks and lids, the runways were awash with megawatt, otherworldly shine.
Featuring a swish-looking eye and cheek palette, three new lipsticks, two nail polishes and shadows plus a new colourway for the brand's iconic gel liner, Bobbi Brown has tapped into this tricky trend with Camo Luxe, their latest limited-edition collection.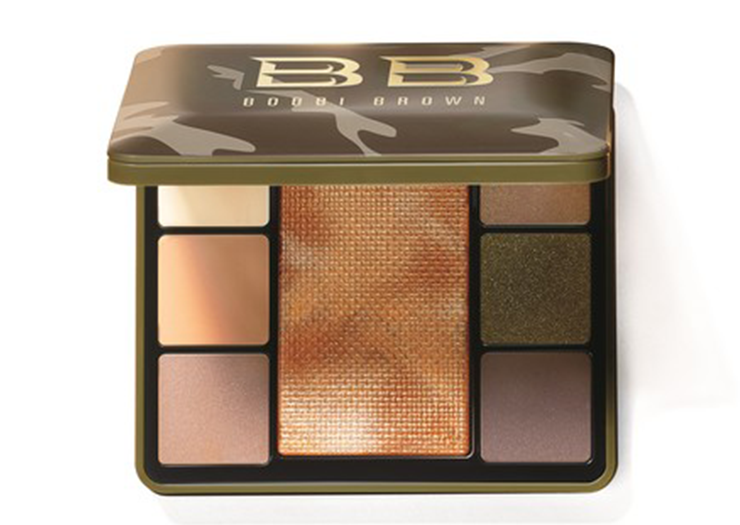 As per BB's ethos, they're all about taking a trend and making it appropriate for the real world, aka not looking like your primed for a two-day underground rave at your corporate day job.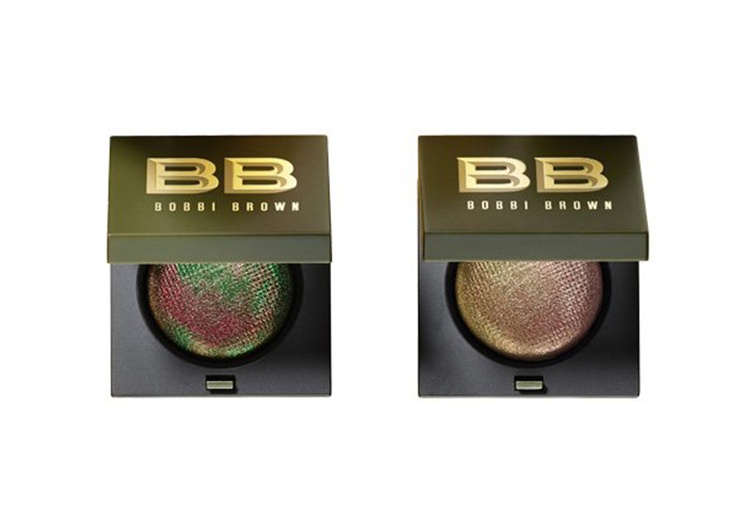 Camo Luxe is all about subtlety—with just a dash of drama. The coveted Bobbi Brown palette has been given a makeover, featuring three matte and three shimmering shadows, alongside a dazzling highlighting powder in shimmering bronze. The range's individual eyeshadow shades in 'jungle' (a shimmering charcoal with green and purple flecks) and 'incandescent' (and rich rosy bronze hue) are perfect if you prefer a touch of dramatics in the eye area. To keep things grounded (refer to said underground rave look), the collection's lipsticks cover varying shades of nude. (Let it be said there are never enough nude lippy shades in your makeup bag.)
The best part, though? It all comes in covetable camouflage packaging, so of course, we're completely obsessed. Show of hands who's not bulk adding to cart right bloody now!?
Get your hands on the Camo-Luxe collection by Bobbi Brown, here.