There's no denying Melbourne's brunch culture is well known and respected throughout Australia and the world. Boasting an endless array of award-winning cafes and restaurants serving up unrivalled flavour sensations from rich and robust, to sweet and salty, savoury and spicy, there's plenty to love about brunching in Melbourne.
So naturally, when we heard of OnePlate's newest cookbook Brunch In Melbourne, featuring over 130 brunch recipes from 100 iconic cafes and restaurants around Melbourne, we knew we needed to get our hands on it. While there's no denying this book's impact in the kitchen, what really makes this book special is the impact it will have around the world, with all profits of the cookbook going directly to support some of OnePlate's life-changing sustainable food projects.
Whether it's establishing and expanding orchards, farms and food gardens in different communities or providing education on agriculture and nutrition for both adults and children — all of OnePlate's initiatives aim to nourish and enrich the lives of children in developing countries through growing their own food.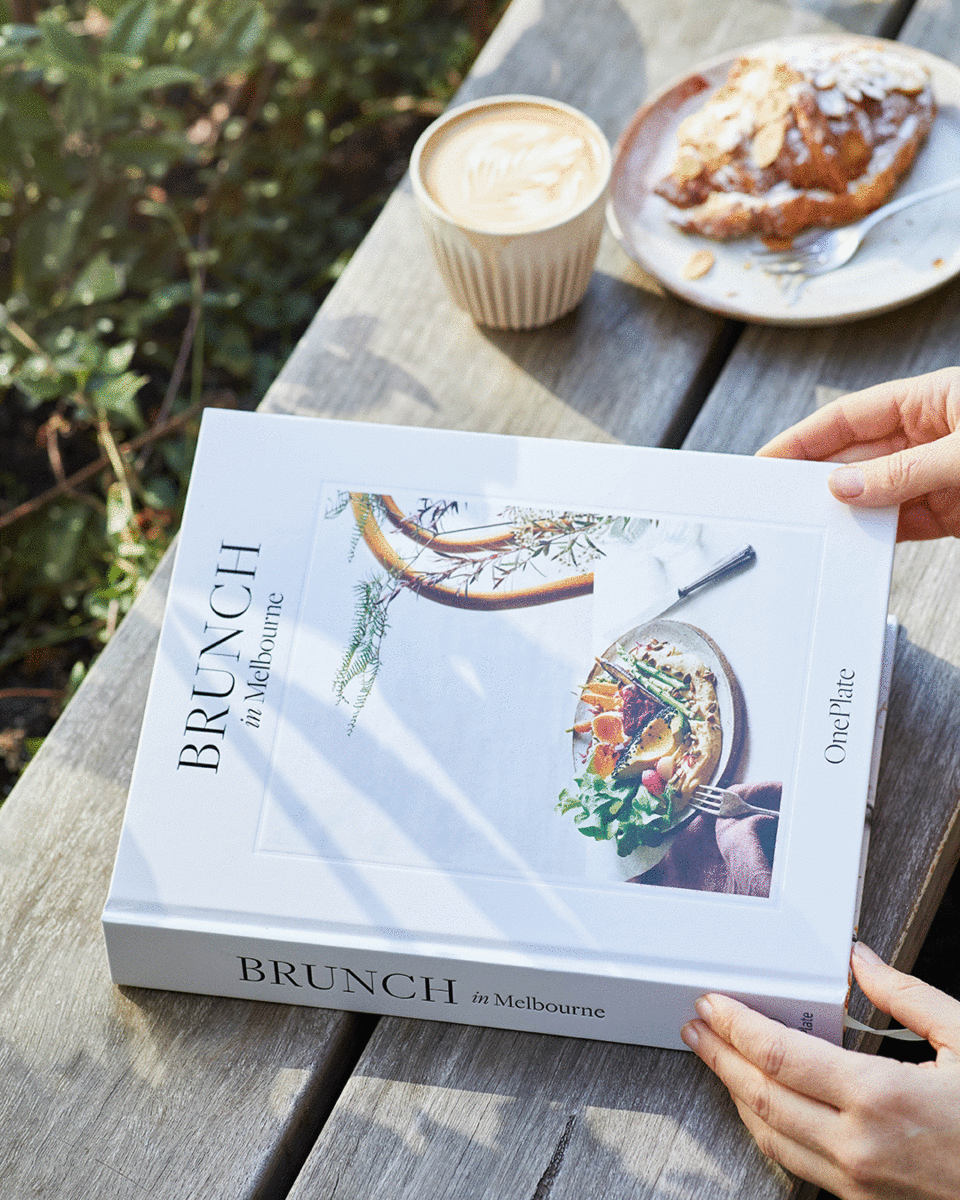 With a mission to tackle child hunger in a sustainable way, OnePlate uses the power and joy of food in Australia to provide hope, love and support for children in the greatest need, one plate at a time. The book covers all the basics from poached eggs to hollandaise sauce, sourdough bread and even cold drip coffee, with plenty of sweet and savoury recipes. Get ready to test your skills on creating Avocado Toast by Common Ground Project, the Breakfast Bowl by Liminal, Crispy Skinned Salmon by St Ali, Grandma's Japanese Breakfast by Cibi, Sourdough Bread by Little Bertha, Savoury Danish by Tivoli Road Bakery, Matcha Bowl by Match Mylkbar and Nutella Porridge by Bentwood.
Whether it's a thoughtful gift for someone else or to add to your own collection, you can feel good knowing you're helping to change the world for children around the world, one sourdough loaf at a time.
Purchase 'Brunch In Melbourne', here.
Photography credit: Georgia Gold