We're always going on about where (or how) to get your caffeine fix, and also definitely have an obsession with bubble tea, but for once, here's a little news for the chai drinkers out there—you can now get eco-friendly chai latte pods to use in your Nespresso machine. And bonus, you don't even have to leave the house to find them—just get them delivered to your door.
Melbourne's Pod Co. Coffee has officially launched a chai latte pod that not only makes the perfect mid-morning pick-me-up, but is also both biodegradable and compostable, meaning you can rest easy on the sustainability front. So for any non-coffee drinkers whose office (or housemate/significant other) has a Nespresso machine (or one of their cheaper dupes, hint hint), these could be your new excuse to take that five minute morning break that everybody else does.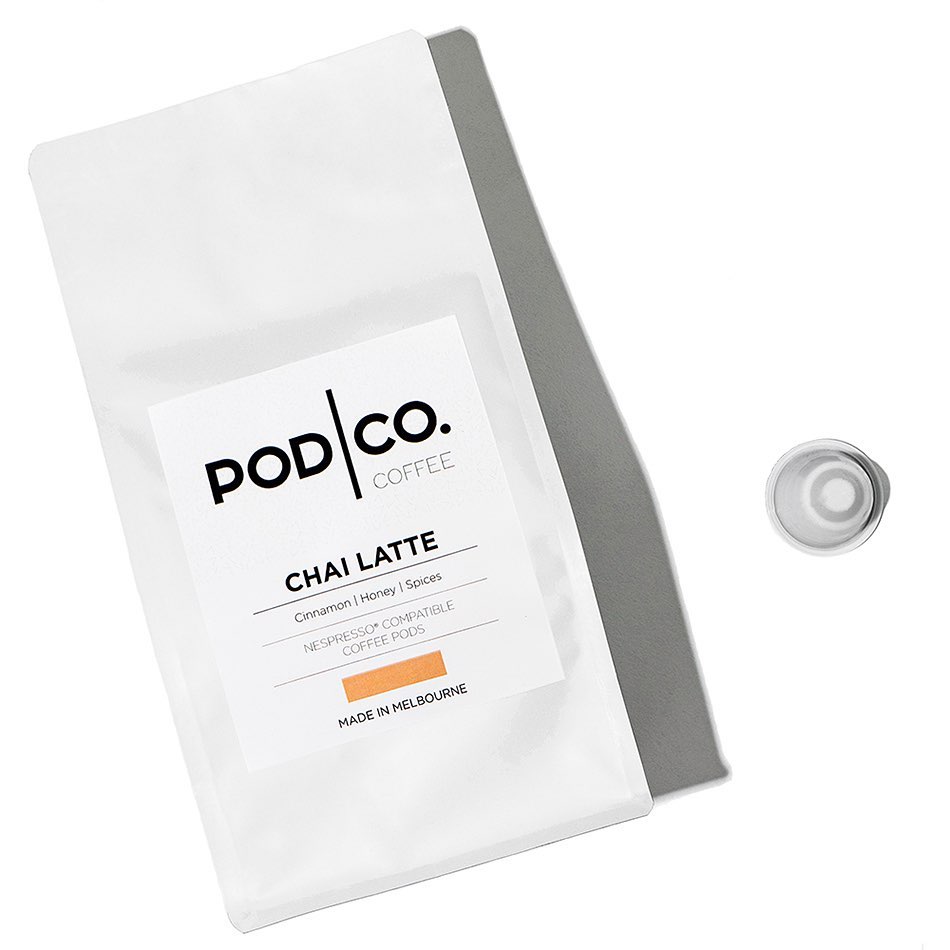 Brew yourself a cup of this warming sip and you'll be able to taste black tea extract, honey and spices in every mouthful, with nothing but all-natural ingredients in each pod. As with any good chai, the pods are sweetened with just a pinch of sugar, and best enjoyed with warm (frothed, even) milk, whether that's regular milk or your favourite non-dairy substitute.
Want to get your hands on a packet, become addicted and order about 100 more? You can get Pod Co.'s eco-friendly chai latte pods on their website for Australia-wide delivery. Buy a twin pack and you'll even get a sweet 10% off, how good is that? Head here to find out all details.
Want to treat your pup too? Check out this exceptional dog food subscription service.
Image credit: Nipanan Lifestyle
Editor's note: Urban List editors independently select and write about stuff we love and think you'll like too. Urban List has affiliate partnerships, so we get revenue from your purchase.