Le quatorze Juillet, commonly known as Bastille Day, is the anniversary of the Capture of the Bastille on July 14th 1789—often considered the start of the French revolution and a celebration of the unity of French people.
Celebrate this Bastille Day in authentic French style by whipping up a delicious cheese fondue at home—which is basically the perfect winter warmer. Top French restaurant, Le Chef, has shared its phenomenal fondue savoyarde recipe so you can enjoy en famille.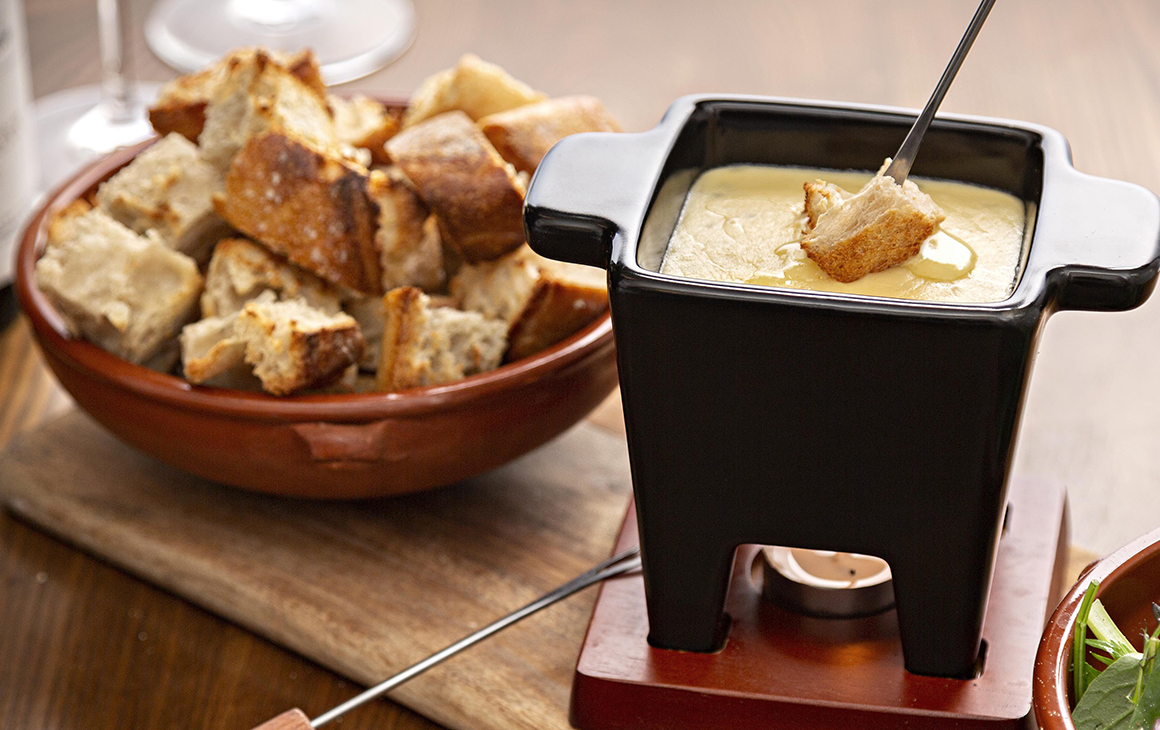 Ingredients
100g of cheese emmental
100g of cheese comte
100g of cheese beaufort
1 tablespoon of cornflour
1 teaspoon of chopped garlic and rosemary
250ml white wine
1 fresh baguette
A pinch of salt
Method
Begin by grating each cheese into a bowl, to ensure a smooth melting texture.
Add the cornflour to the bowl of grated cheese and toss thoroughly to coat all pieces.
Combine the wine, salt, garlic and rosemary into a fondue pot or a large saucepan, then simmer over a medium-low heat.
Once the liquid is simmering add the cheese in small increments to the pot, stirring well between each addition to ensure a smooth fondue texture.
Continue to consistently stir through the mixture until smooth.
Once the fondue is ready remove from heat and serve while very hot.
Slice up the baguette into small cubes and dip into the fresh fondue.
Le tour est joué, dip and enjoy—Bon appétit!
Please note: The fondue will begin to harden once taken away from heat. If this occurs, please place the fondue back on a gentle heat until melted and stir through.
Too much hassle? For the perfect authentic fondue savoyarde experience, take a trip to Le Chef.
Need more cooking inspiration? Head to our Recipes section.
Image credit: Le Chef