We don't know about you, but we at The Urban List love to give presents as much as we love getting them. There's nothing quite like the feeling of finding the perfect present (and the resulting smugness that ensues).
So, to help you tick off your Christmas shopping list and make you look like a gift-giving legend, we've put together a Christmas gift guide for the lovely ladies in your life. And hey, we won't judge if you get a little somethin' somethin' for yourself, as well.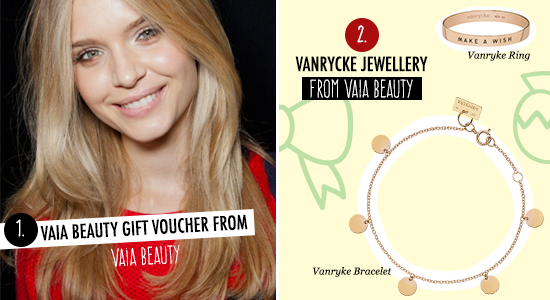 1. Know someone that needs a little pampering in their life? Get them a gift voucher from Vaia Beauty in Surry Hills and they can choose from luxurious facials, relaxing massages, and super cool mani's.
2. For a bit of Parisian style, pick up a ring, necklace, or bracelet from Vanryke jewellery (available from Vaia Beauty). The collection is simple, beautiful and made in très romantique Paris.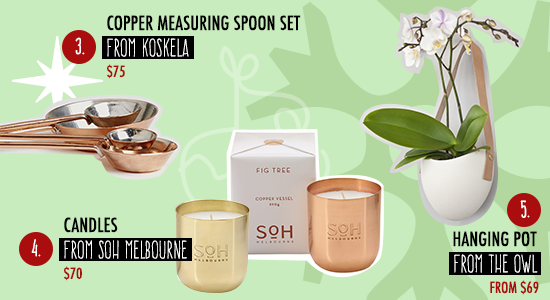 3. For a bit of kitchen cool, this copper measuring spoon set from Koskela is just the thing. Functional and gorgeous? Tick and tick.
4. Candles are an easy win. They are particularly awesome if they come in copper and brass vessels like these ones from SOH Melbourne.
5. Hanging plants are so hot right now. Pick up one at From The Owl to add some instant style to their home.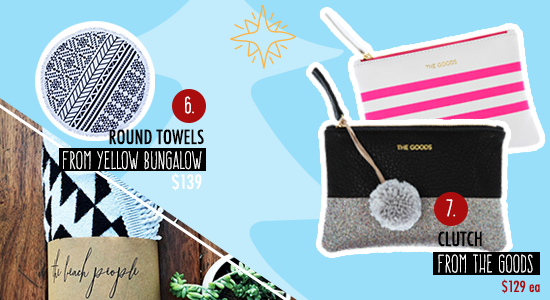 6. Rectangular towels? Puh-lease! It's all about round towels this summer. Head to Yellow Bungalow and pick up one as a gift and one for yourself.
7. The Goods are certainly bringing the goods. Their clutches are not only practical, they also come in a range of fun colours, too.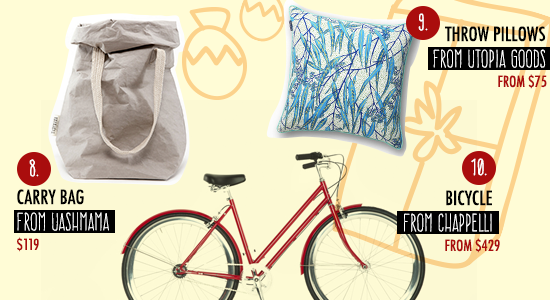 8. All the way from Italy, these Uashmama washable paper bags effortlessly combine useful, sustainable, and good looking into one cool carry bag.
9. Perfect as a gift for an overseas friend, Utopia Goods designs throw pillows and accessories with influences from the Australian bush.
10. Cycle in style with a bicycle from Chappelli. Available in a range of colours (Chloe-esque blush pink, anyone?) with optional accessories, the only thing you'll have to worry about is wrapping this bad boy.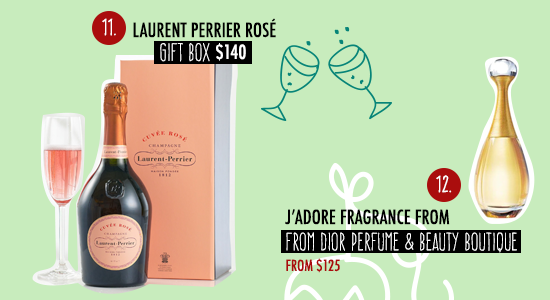 11. Add a little sparkle to someone's Christmas with this Laurent-Perrier Rosé gift box. It comes with a bottle of Cuvee Rosé and two perfectly formed tulip glasses. Cheers!
12. You really can't go wrong with a Dior fragrance. We particularly love Dior's J'Adore that's available at the luxurious Dior Perfume & Beauty Boutique in Bondi Junction.