In 2019, the Global Peace Index ranked Denmark as the fifth safest country on the planet—only pipped to the post by Iceland, New Zealand, Portugal and Austria. Add to that (mostly English-speaking) locals that go out of their way to help visitors, and attractions that positively demand being done on your own—all combined, it's fair to say that there few other European destinations more conducive to solo travel. It's all happening in the Danish capital, Copenhagen, where bikes, boats and big nights out await those travelling on their own.
Here are eight ways to live your best solo life in Copenhagen.
#1 Rent A Bike
Denmark may come in fifth in the above study, but Copenhagen comes in first when it comes to the world's most bike-friendly cities. The stats speak for themselves: a third of residents regularly cycle to work, there are more bikes than people, and the average person clocks up 1.2 million kilometres on two wheels every year. That's a lot of pedal power. Needless to say, this eco-friendly form of transport is also ideal for solo travellers, allowing you to feel the wind in your hair (or helmet) on tours, or just explore charming precincts at your own pace. There are rental stations and cycleways everywhere you look, the city is flat, and it's easy to navigate to boot.
#2 Go On A Pub Crawl
Is there a better way to make friends than with a local (Carlsberg, that is) in hand? These fun evenings invite you to "party like a Viking", with those signed up enjoying a scenic tour of some of Copenhagen's hottest nightspots. Over the course of the evening you'll visit five bars (including an Icebar) with plenty of liquid courage along the way to get you meeting new people on the dancefloor. Free shots, anyone?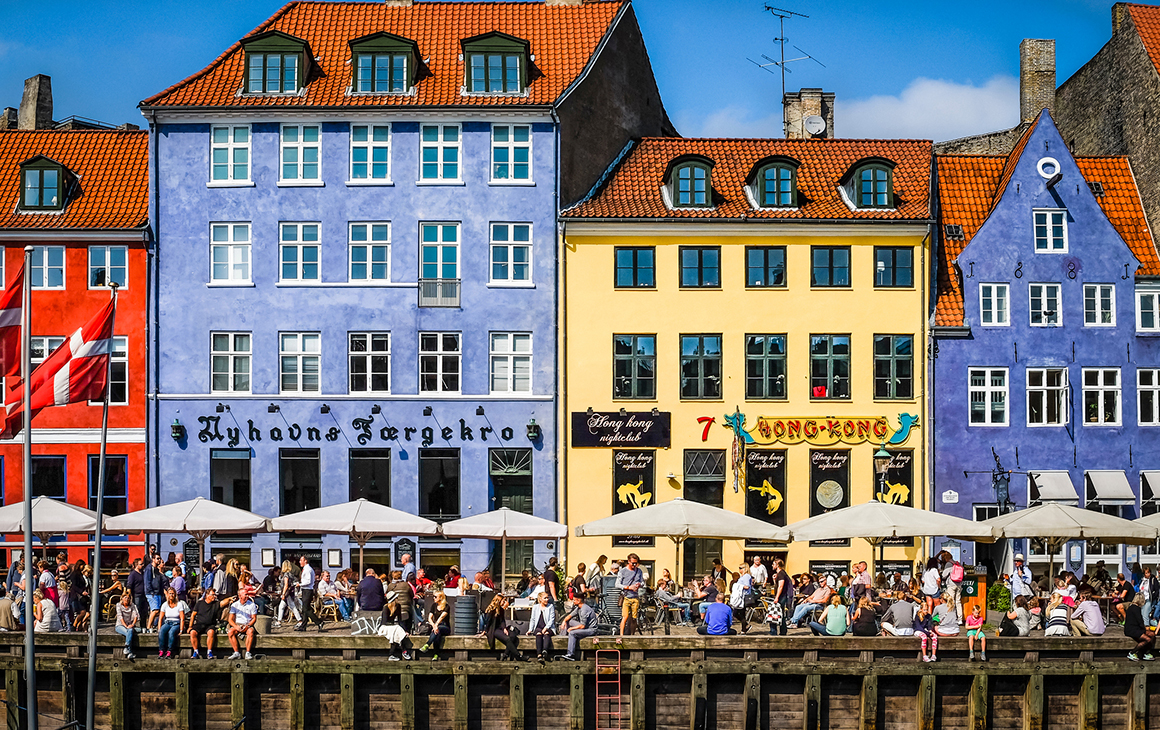 #3 See The City By Water
Copenhagen is pretty much surrounded by water, so it makes sense to explore it by boat. Changing scenery and a captive (and friendly) audience—solo travellers, rejoice! If you're feeling like alone time, you can hire kayaks or gondolas to explore the city's canals; if you want more of a social experience, there are solar-energy-driven boats and hop-on, hop-off crafts to allow you to take in top sights at your leisure.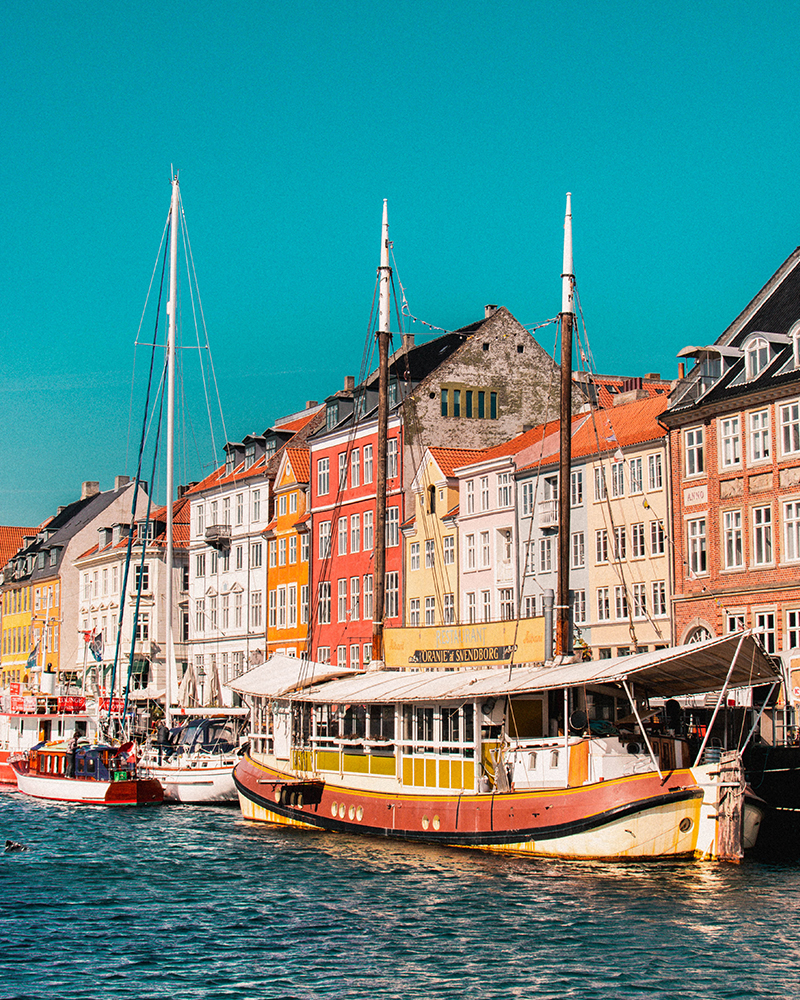 #4 Dine At A Market
Copenhagen does food markets well, which means solo travellers can look forward to meals that won't break the bank while meeting like-minded foodies over aeblefaesk (cured pork belly fried with apples, sugar and thyme on rye) or frikadeller (meatballs and potato in parsley sauce) at long, communal tables. Pop-up Mad & Marked is the ultimate showcase of Danish street food, a place where you can chow down on delicious local delicacies (there are more than 70 food trucks to choose from) while listening to live music.
#5 Take A Day To Roam
Denmark is a pretty small country (around two-thirds of the size of Tasmania), which makes it easy for solo voyagers to see the sights that surround the capital. Nature lovers will want to head 140 kilometres south to Mons Klint, a dazzling stretch of soaring chalk cliffs that drop 130 metres into the Baltic Sea. Literary fans should head 170 kilometres west to the island of Funen, where the main city of Odense houses a gallery dedicated to national hero, author Hans Christian Andersen. And culture buffs should make a beeline 150 kilometres northwest to Aarhus, where the ARoS Aarhus Kunstmuseum has been wowing visitors since 1859.
#6 Dive In
While Sydney might have a few disputes, Copenhagen was recently voted by CNN as the best city in the world to cool down with a swim over the summer months. If you fancy making a splash with locals, dive in to one of the urban harbour baths and sea pools, or make the most of the miles of beach parks. Our pick? Refshaleoen, an industrial-turned-indie island hangout where you can swim, sip cocktails, soak up the sun and mingle with Denmark's beautiful people.
#7 Jump On A Ride
Squeezing the hand of that stranger sitting next to you as you plummet toward the ground on a retro rollercoaster? You'll make friends in no time at Tivoli Gardens. One of the oldest theme parks in the world, this colourful hub of rides comes with charm to spare. There's old-school fair music, live performances, fairy floss and candy apples, and plenty of opportunities to scream your head off. It's like the theme park of postcards—small wonder it inspired Walt Disney.
#8 Walk This Way
Free walking tours? They're a thing in Copenhagen. Free Europe takes travellers on 2.5-hour jaunts around the centre of the city, with in-the-know locals pointing out postcard-perfect Nyhavn Harbor, the sprawling City Hall Square (Rådhuspladsen) and Amalienborg Palace. You'll not only meet fellow travellers, but will get tips from savvy locals…. All the while strengthening your sense of direction. Tours depart at 10am, 11am and 2pm every single day.
Hungry? Check out these tasty Copenhagen cafes.
Image Credit: Peter Ivey-Hansen, Mad & Marked, Tivoli Gardens, Thomas Morkeberg, Jani Riekkinen, Alexander Spatari