If there's one thing we desperately missed during lockdown, it was a trip to our favourite local coffee shop for our morning cuppa. With a barista-brewed batch out of the question for months on end (and looking likely to be the case for many states again), loads of us turned to the trusty coffee pod which turns out, is super tasty and uber convenient.
But, not all pods are created equal, with many made from synthetic materials that take decades to break down. In fact, it's estimated Australians use around six million at-home coffee capsules a day with only five per cent suitable for recycling. Shocking right?
Enter Aussie start up and straight up legends, Crema Joe. Founded back in 2014 by Victorian-couple Kayla and Piers Mossuto, the duo were on a mission to create a pod that was big on taste and small on environmental impact and so they launched a range of reusable and sustainable coffee pods.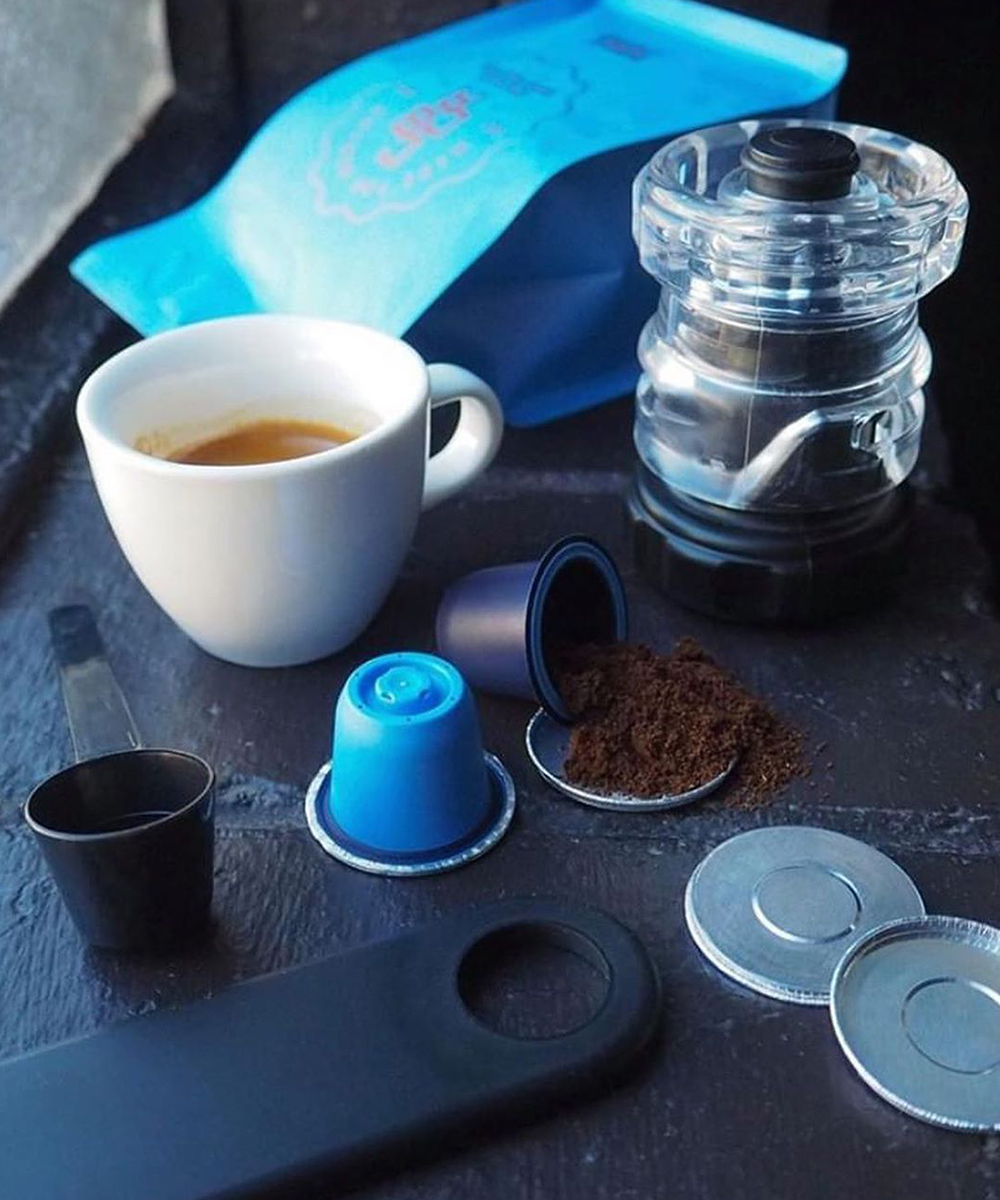 Made from 100% stainless steel, the pods are designed to last a lifetime and are compatible with most coffee machines (yes, including Nespresso, Dolce Gusto, Aldi KFee and Caffitaly). All you've got to do is fill them with your favourite coffee or tea then you're ready to brew as you normally would—minus the waste. So you get to support your local cafe and the environment while slurping on a tasty brew. Yep, that's called winning my friend.
"Recyclable, biodegradable and compostable are terms that might put a shoppers mind at ease, however, these products still have that 'single-use' carbon footprint to consider, and can require energy-intensive or extremely particular methods of disposable," says Crema Joe founder Kayla Mossuto. "Whether recyclable or bioplastic, they're still essentially a band-aid solution for a much bigger issue. We're encouraging consumers to make the switch to reusable—the ultimate planet-friendly choice."
Since COVID struck, Crema Joe—who is up for a 2020 Australian Small Business Champion award in the Environmental category—has already seen an influx of orders and enquiries.
"When they can't find what they need at the supermarket, or their local boutique is closed, people are looking for alternative suppliers and are turning to reusable solutions in the process," says Mossuto.
"While there is no doubt that this is going to be a challenging time as we all face another period in lockdown, it is an opportunity for us to collectively re-group and be more mindful in the way we consume. Hopefully we'll come out of this with stronger communities, and make new choices that will improve our lifestyle, and maybe even benefit the future of our planet."

Even better, reusable pods are way cheaper than your regular kind. Kayla estimates that the average household can save around $400 a year simply by making the switch to her refillable pods. Damn, sustainability has never tasted so good!
Make the switch today, and start minimising your footprint here.
Editor's note: Urban List editors independently select and write about stuff we love and think you'll like too. Urban List has affiliate partnerships, so we get revenue from your purchase.
After more plastic-free goodness to deck out your house with? Check out these epic brands.
Image Credit: Crema Joe