The land of sports bras used to be a barren and utilitarian place. Well, barren and utilitarian no more! Thanks to the ever-strong athleisurewear trend and some amazing Australian based activewear labels, sports bras and crop tops not only perform better than ever, they actually look good too.
Here are eight of our faves (six packs not required, but definitely desired).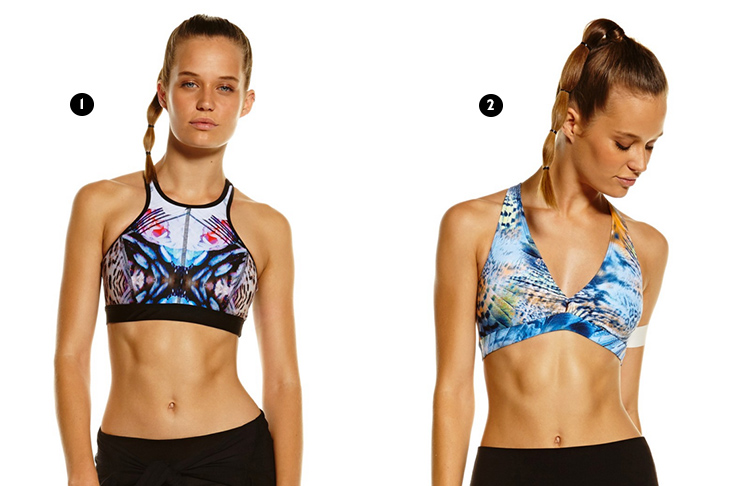 #1 Get racy
The mesh back with a sexy (but not too sexy) cut out, the statement print on the front... oh ATHLÉTIQ, shut up and take my money. The higher neckline means you can downward dog with the best of them without any fear of "falling out"— if you know what I mean. Made from high performance compression fabric, it's not only stylish but super practical too.
Bondi Crop from ATHLÉTIQ available exclusively from Stylerunner.
#2 Fear nothing
You won't have to fear bad style or no support when you're wearing the I Am Fearless bra from Bodyism. The cross back makes for a secure and flattering fit and the pattern makes for one helluva good time. We won't blame you if you spend the majority of your weekend wearing this one.
I Am Fearless bra from Bodyism available from Stylerunner.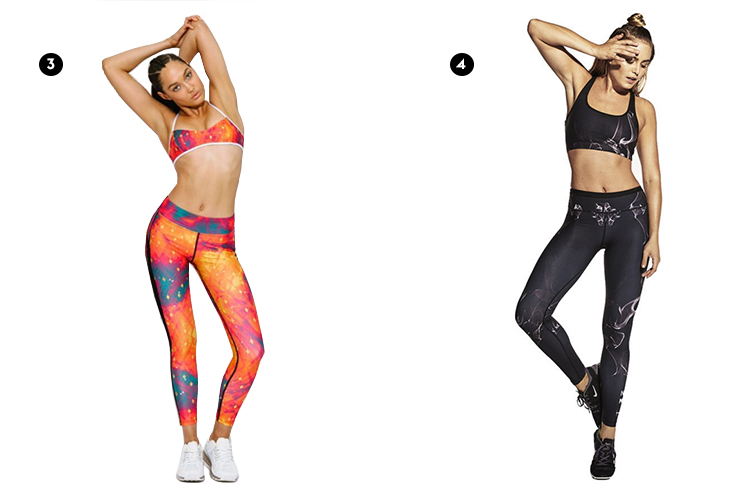 #3 All of the brights
We fell in lust with We Are Handsome's patterned swimwear years back, and now we can continue that love with their activewear range. The Solstice Active Bralette may be small, but the colours are big. Perfect for low impact exercise like yoga, your regular utkatasana just got a whole lot more colourful.
Solstice Active Bralette from We Are Handsome available online.
#4 From sweat to swim
We love things that serve multiple purposes, and Australian brand Nimble Activewear have designed this crop top with beautiful patterns that can be used for yoga OR a swim sesh. Plus the streamlined racer-back design makes it super flattering on your silhouette. Win.
Emily Racer Back Crop Top in Smoke from Nimble Activewear available online.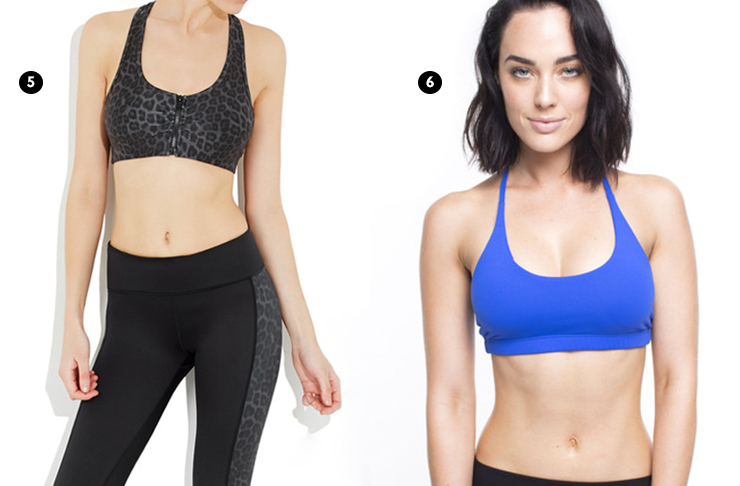 #5 Leopard print lady
When will we get over leopard print? Hopefully never, because it's awesome. The zipper front of this Vie Active sports bra not only looks good, but makes it easier to put on and take off (which is especially important after a particularly sweaty session). You can wear this top for watersports too, so it's almost like you're saving money… Two for the price of one, right?
Lori Black Leopard Sports Bra from Vie Active available online.
#6 Baby got back
Wonderfully soft and double lined, this sports bra from Dharma Bums is the perfect blend of comfortable and fashionable. The strappy back detail will definitely turn heads in the studio (for all the right reasons). Oh, and the colour is pretty amazing too. Yep, we're fans.
Freedom Flow Sports Bra in Azure from Dharma Bums available online.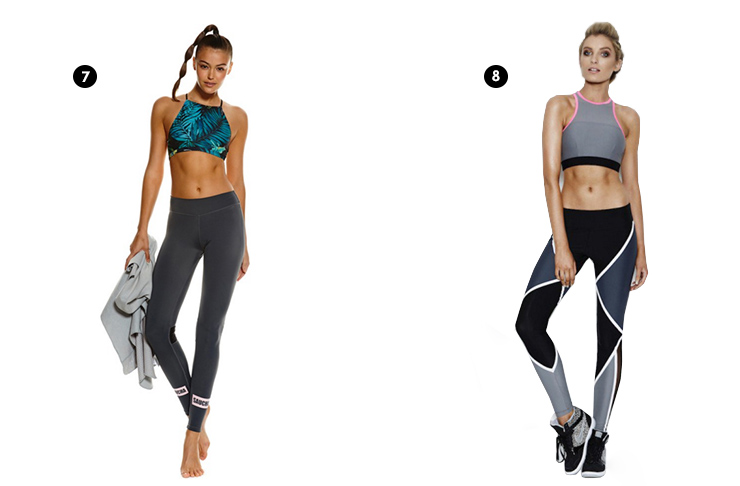 #7 Welcome to the tropics
This crop top from Saucha ticks all the boxes. Great pattern? Tick. Flattering design? Tick? Comfortable? Yep, a big ol' tick. We're also just a wee bit obsessed with the strappy back too—just don't get tangled in the straps when putting it on, mmkay?
Saucha Aerial Crop in tropical available online.
#8 Style and substance
We've got so much love for this crop top from Australian luxe activewear label Tully Lou. It's a crop top that's so flattering that even if you're the kind of person who wouldn't usually expose your abs (or lack thereof), you'll consider wearing this one. It's fully lined which means this bad boy is ideal for both high and low impact sport.
T-Bar Layer Crop from Tully Lou available online.
---
Image credit: We Are Handsome