Welcome to Culture Curve—your go-to guide to what's on the rise and slide in culture in September 2020.
This month, we plunge into the role of conscious controversy—how shock value can actually crack open new conversations and break down tired taboos and double standards. Instagram has become a source of news as younger generations seek to curate new trusted voices, and our understanding of Australia's past needs a rewrite.
All the while, property developers are shaping a new home ownership dream, the castle of celebrity culture is crumbling and the definition of sex is being expanded, explored, and exploded.
Here's what's on the rise, and on the slide this month.
Insta News
Inclusive History
Conscious Controversy
The Home Ownership Dream
Sex, As We Know It
Celebrity Culture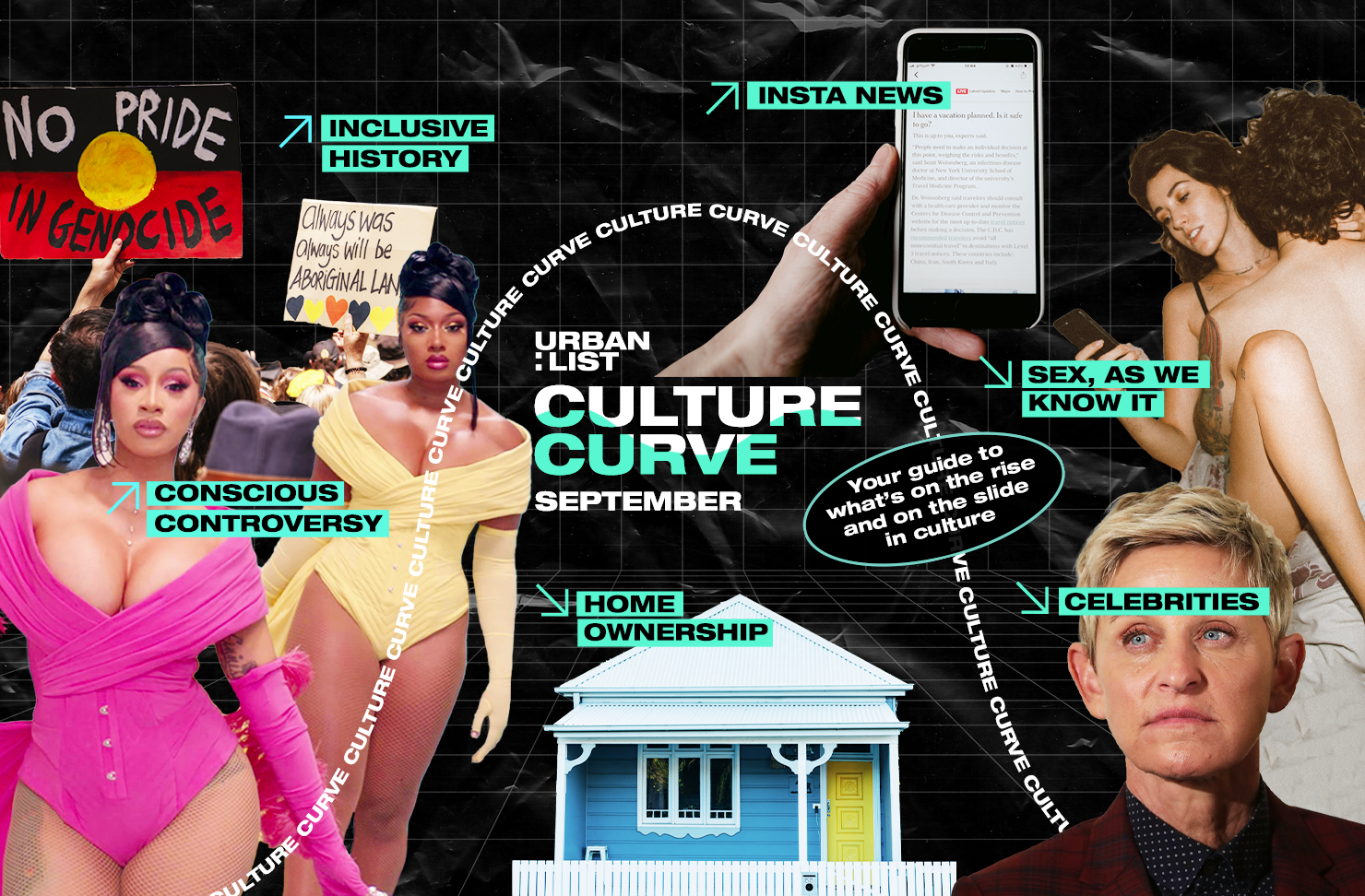 RISE
Instagram Turns From Nice Pictures To News
The way young people engage with news is shifting. Instagram is now on the homestretch in overtaking Twitter as a main news source over the next year. This experience was particularly spiked during the early stages of coronavirus, with a quarter of the world's millennials keeping up to date with COVID-19 news via Instagram.
This is especially interesting because it shows how young people are engaging with news content on a whole new level, and differently to generations before. While their parents still tune into an evening TV bulletin, news consumption for young people is significantly different for digital natives, with millennials and Gen Z living and breathing mobile-made platforms— Instagram among them.
Young people also see themselves as "prosumers" in that they read, produce and share news as it happens. There's also a rising interconnectedness with how young people relate to global affairs and their own sense of self: we're talking about "meme culture". The news day is rarely a "feel-good" one and the collective online response to world events like climate change, coronavirus, and major political campaigns are regularly met with a dose of comic relief.
This generation is choosing to consume news in a highly critical and active way, rather than passively accepting information. Youtube comedian Friendly Jordies has amassed hundreds of thousands of millennial subscribers for his well-researched criticism of the framework of national mainstream media and, ultimately, passive media consumption.
Tied in with the rise of fake news and the demise of media trust, younger audiences are aware of the limitation legacy news media has in the narratives it chooses to share (especially when there's a lack of diversity in the media in Australia). We're seeing younger generations opting out of traditional news to curate their Instagram feeds to display publishers, brands, and individuals they feel serve alongside their own values.
2020 Is The Year For Historical Enlightenment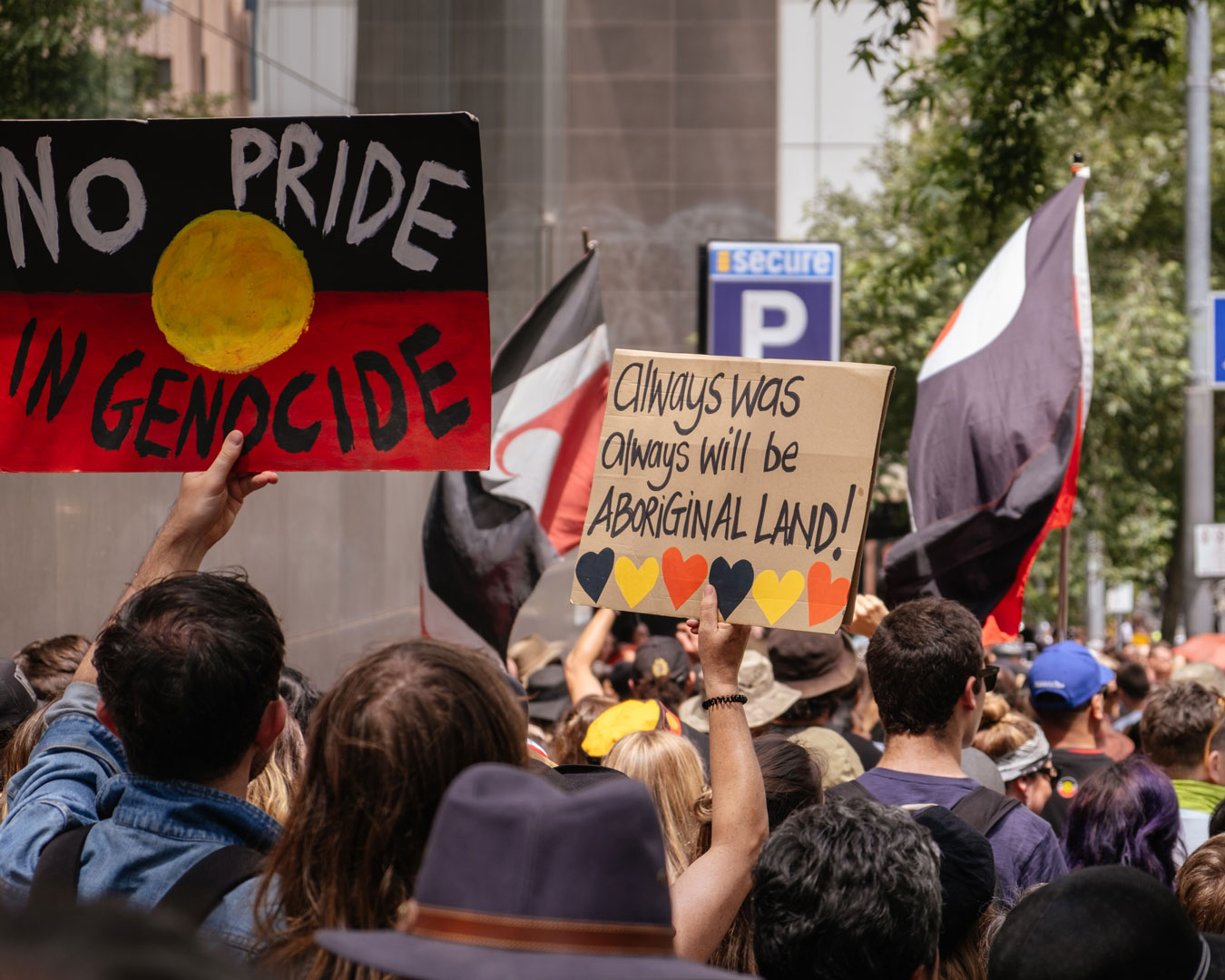 How much of our understanding of history is actually true? Caesar's personal account of his escapades in Gaul is, for the most part, propaganda and a means to justify the ends. It's a glorious, triumphant record of the valour and the tactical prowess of the Roman army and the brilliant mind of Caesar himself, and has been used as one of the principal sources to decipher what actually went down in Rome and the rest of Europe all those many thousands of years ago. But as many historians currently accept, it's far from the truth. Caesar was ruthless, running from debtors in Rome and ultimately engaged in what we would these days describe as genocide.
Movements like Black Lives Matter and Herstory are rallying against a living example of the same selective approach to the past: history has been written and rewritten by the powerful, with their own biases and agendas in play. And while confederate statues are dismantled in the States, in an Australian context, we're starting to come to terms with the undeniably tragic loss of our country's truest past; a past that involves the oldest living human culture in the world.
In 2020, a new fervour to hear, learn, and show pride in this side of our national story is emerging. In a previous edition of Culture Curve, we discussed "Change the Date" and the rising sense of disconnection with Australia Day and its ties to January 25th, 1788—a day that doesn't accept Australia's rich history before the arrival of the First Fleet. Important, poignant literature is painting a new picture—and we want to read it. Dr. Bruce Pascoe's seminal work Dark Emu became a bestseller at Dymocks and Booktopia in 2020, and Elder and author Professor Marcia Langton's Welcome To Country was created because Tourism Australia travel data suggested Australian's wanted to learn more about Australia from its first inhabitants.
The resignation of Rio Tinto bosses on Friday 11 September, following the mining giant's devastating decision to destroy two extremely significant First Nations rock shelters in Western Australia, is a powerful temperature gauge for this emerging mood for a more inclusive view of Australia's long, long past. In 2020, to overlook 46,000+ years of culture isn't just bad PR—it affects the bottom line.
Here's How Controversy Starts Conversations And Kills Taboo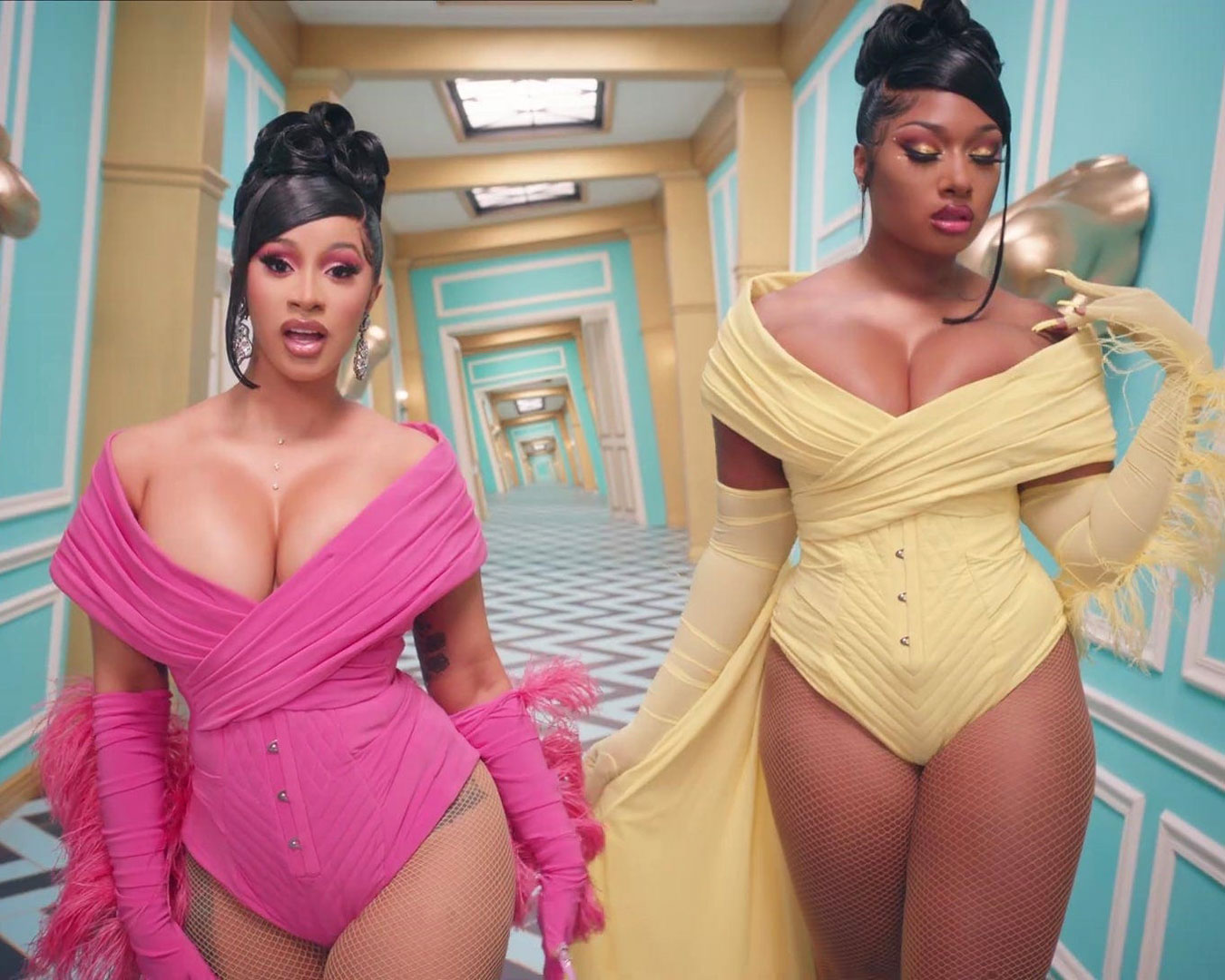 If we dive back into the vault that is 2020 and unpack some of the biggest controversies, we'd be lying if we said we said there were only a few doozies. Some big stories which sparked a whole heap of attention and discourse including the toxic workplace accusations behind Ellen Degeneres' long-time talk show, Jada and Will Smith's "tell-all" Red Table Talk, Netflix's original film Cuties, Congresswoman Alexandria Ocasio-Cortez's mic-drop clap-back against Ted Yoho when he called her a "f*cking bitch", and of course, Cardi B's and Megan Thee Stallion's now-infamous WAP music video.
However, there's something these five events all have in common—they all spawn some pretty deep and divisive culture wars. On the outset, each event can look like it generates a lot of negative media coverage and outrage but, at the same time, each event has taken a conscious approach to mandate its own relevant controversy, which in the long-term will serve to breakdown a myriad of taboo topics.
Looking at the most recent of these and potentially the most scandalous music video of the year, Cardi B and Megan Thee Stallion's WAP video, no matter how you look at it, was marketing genius. Using controversy as a marketing play is by no means a new idea but it's certainly a way to gain traction where media noise can be reached and felt in every corner of the internet. In the way of Kim Kardashian's 2014 PAPER cover, "breaking the internet" is a high and mighty goal for any influencer, artist or brand these days and this approach was well and truly adopted when releasing WAP.
No matter what side of the scale you sit on, the song's goal was to be the most outlandish piece of content you could have witnessed this year (amid a global pandemic, Black Lives Matter protests, and an urgent climate change crisis). The video racked up 26 million YouTube videos in the first 24 hours it was released—driving conversations that are still reverberating today on women's sexual liberation and double standards in the hip-hop genre—and this was no coincidence.
SLIDE
Millennials Are Embracing Long Term Renting—And So Are Property Developers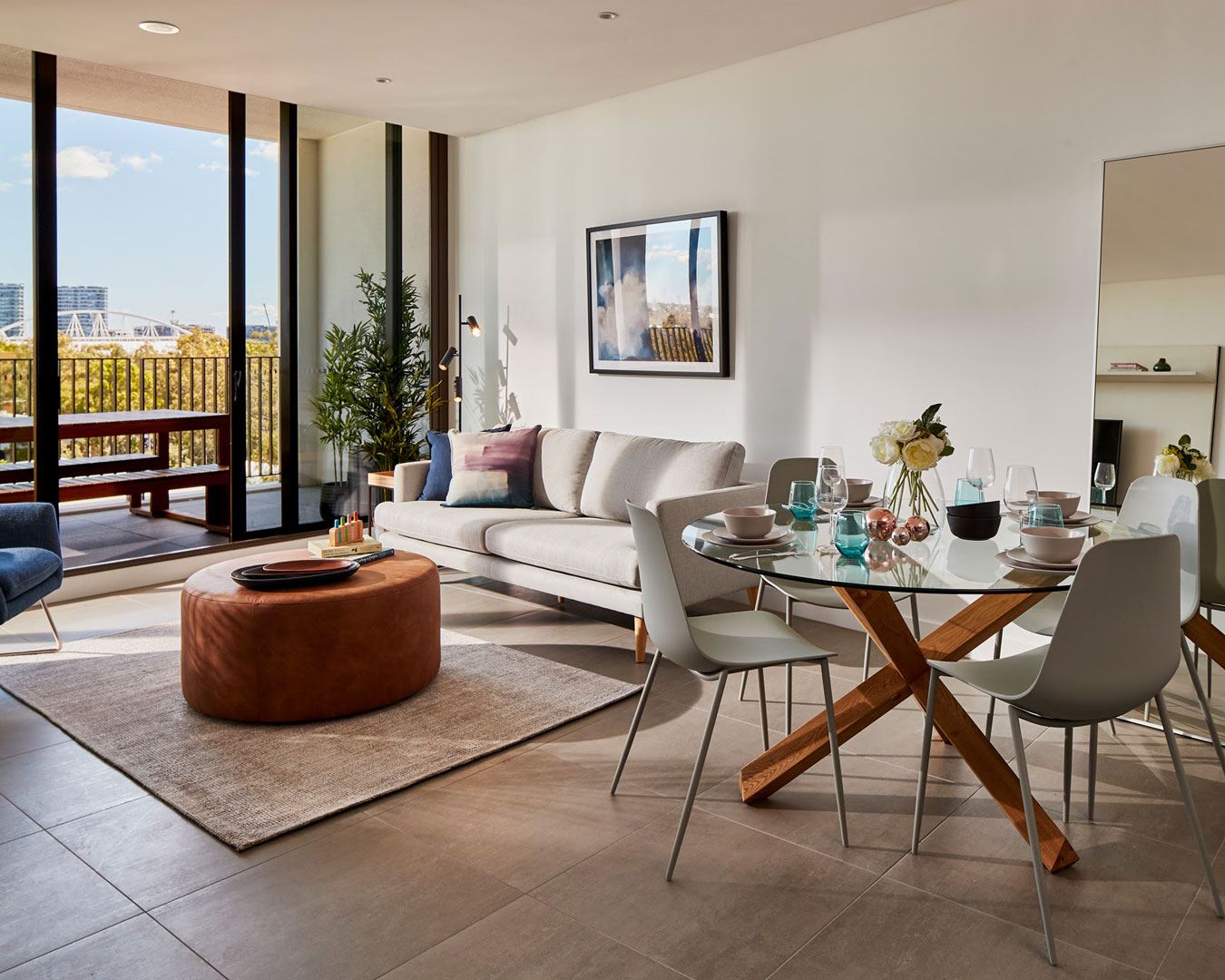 LIV Indigo at Sydney Olympic Park is Australia's first apartment complex designed specifically for renters. From Mirvac, the tagline for the new property is: "the flexibility of renting with the certainty of home ownership". And while it's progressive, such a concept has been a long time coming. The gap between wages and house prices in Australia has been rapidly widening since the year 2000, and Sydney and Melbourne are among the most expensive cities in the world. Young people have simply been priced out of the home ownership dream—so home ownership, at least in the model we've come to understand, is on the slide for this cohort.
But this doesn't mean millennials and Gen Z don't strive for the sense of place and identity, connection with community, and ultimate autonomy and security that come with home ownership. And this is what the LIV Indigo concept cleverly taps into. The typical renting woes and headaches have been removed. Customised for long-term living, residents can customise their apartment, paint walls, and hang pictures. Pets are allowed unconditionally and there are no hefty bonds to pay. Lifestyle services like pet-grooming, co-working spaces, and even an on-site cinema make the building community all the more appealing.
While renting has forever been considered a fallback in the Australian property market—with more and more Australians choosing, or being left with no choice but to rent indefinitely, properties like LIV Indigo are the way forward.
The Definition Of Pleasure—And Sex—Is Evolving
Yes, sex as we have learned it, is one of the fastest-changing prejudices of 2020. This year has seen a huge breakdown in education, perceptions, and experiences and this is something that brands absolutely need to keep up with.
Firstly, talking about sex is something that is no longer off the table. A number of catalysts both this year and across the last few years have kickstarted this new era of sex but this movement is all about re-thinking and re-learning the way we posit our sexual experiences. The way sex safety and consent have been taught in schools has been highly criticised this year and there's been a big push to make talking about sex as frank and open as talking about sport, restaurants, or self-care.
For younger generations, purchasing sex toys also no longer brings with it a cloud of shame or secrecy—rather it's a part of their new mental wellness identity (you can read more on the rise of mental wellness here).
Sex toy sales are on the rise, as is the recognition that not all people have the same homogenous sexual experiences or abilities. One brand we're loving in this space looks like Aussie sex toy brand Handi, the world's first sex toy line made for people with hand limitations. And to bring sex toys into the mainstream, this year The Iconic and Showpo both launched sexual wellness hubs that champion personal pleasure.
The language around sex is also quickly changing as the way people identify themselves comes to a big fork in the road. Alongside this, Dictionary.com just released its biggest definition overhaul to reflect and respect how people use language. Amid this update, the online platform now defines words that use "-sexual" (bisexual, pansexual) to help eliminate heterosexual bias in language. The word "Pride" is now used with a capital "P" and has been changed to "human sexual experience and identity". Words like ace, ambisextrous, asexual, biromantic, deadname, gender-inclusive, gender diversity, and "trans+" have also been added (finally).
Along With Ellen DeGeneres, Celebrity Culture Is Crumbling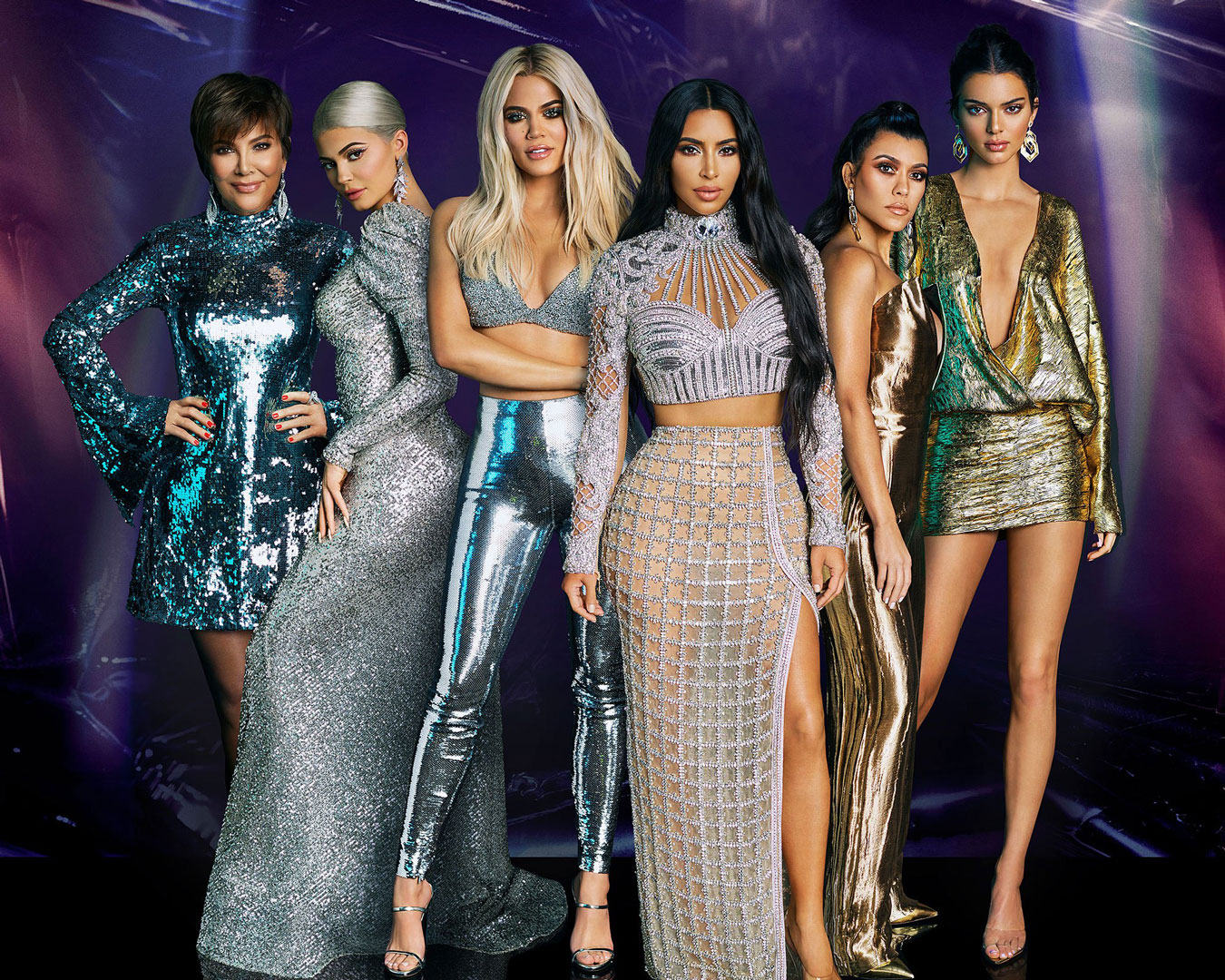 Love them, hate them—if there's one thing the Kardashian-Jenner clan has been good at across their sometimes hard-to-understand rise and rise to ultimate fame and riches—it's being ahead of the curve. As of September 2020, the multi-million dollar mob has officially canned their long-standing reality show, Keeping up with the Kardashians, for reasons largely secreted from the public eye. However, it's a very interesting, possibly forward-thinking move in the wake of the Ellen DeGeneres scandal and the crumbling nature of celebrity culture right now.
The Kardashian crew has not been without their own disturbing scandals along the way—cultural appropriation from braids to brand names, fat-shaming, body dysmorphia and plastic surgery, alcoholism, and transphobia are just some of the Kardashian brand's problematic elements. All the while, they were adored (and forgiven) by millions and millions. Perhaps the deal to call it quits in 2020 is a reflection that fandom via the free window into their lives was too much exposure—the risk of losing everything, Ellen DeGeneres-style, too much. They have been, additionally, exceptionally good at controlling their own narrative.
Cancel culture paved the way for a fresh perspective on celebrity: fame brings with it a level of responsibility, and those not ready or willing to use that power positively do not deserve the unbridled adoration of the masses as they might have had in the years before social media. Earlier this year, a TikTok trend emerged where users would rate celebrities out of 10 based on a real-life interaction. A waiter at a Hollywood restaurant called out Miley Cyrus for not tipping and pretending to be vegan, while a worker at LAX Airport gave Niki Minaj and Kendal Jenner a 2/10 for being rude and arrogant. Similarly, celebrity singalongs in the earlier throes of the first wave of COVID-19 (like this cover of Imagine) were labelled as cringeworthy, out of touch and annoying.
If, like the Kardashians, we want to learn from DeGeneres' mistakes—we'd argue that kindness and authenticity—not celebrity—are the safe bet to reaching and sustaining audiences in 2020.
Want to read more? Delve into Urban List's 2020 reader survey insights right here.
Design credit: Paul Liddle
Image credit: Johan Mouchet, Atlantic Records, Mirvac, E!