Five and a half metres under the icy seas of Norway's North Atlantic ocean lies a restaurant that's making waves across the world.
Semi-submerged, UNDER presents a once in a lifetime dining experience that provides a 360-degree vantage point of the ocean floor—a world-first for Europe.
The restaurant's architecture (by Snøhetta) can be described as moody and monolithic. With its rectangular shape and curved edges, you could say it resembles a Moby Dick-like creature that's washed up on the shorelines rocky outcrops.
Waves crash on the building up top, but down below the restaurant remains still thanks to some very thick concrete walls.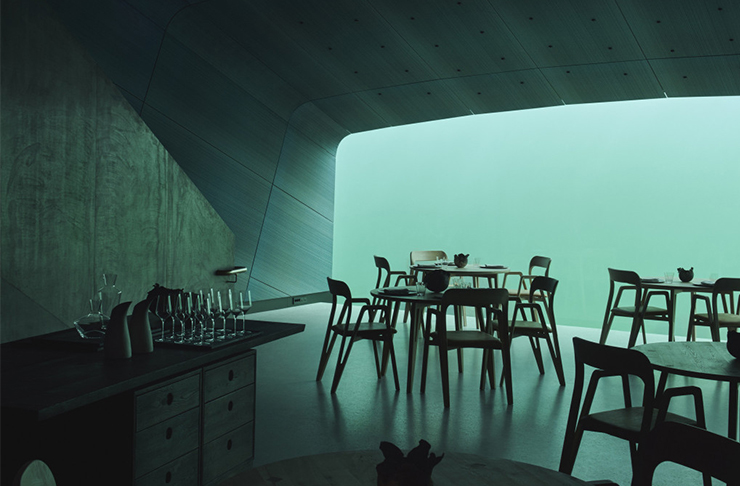 On the menu, you can expect the unexpected. "Fresh ingredients and pure, naked flavours are of utmost importance to us. At the same time, we want to provide a unique dining experience that ushers our guests beyond their current comfort zone," says chef Nicolai Ellitsgaard. Though, it's safe to say you'll be dining on the fish that swim just outside the restaurant's confines, as well as sea rocket and salty sea kale, and local wild mushrooms and berries.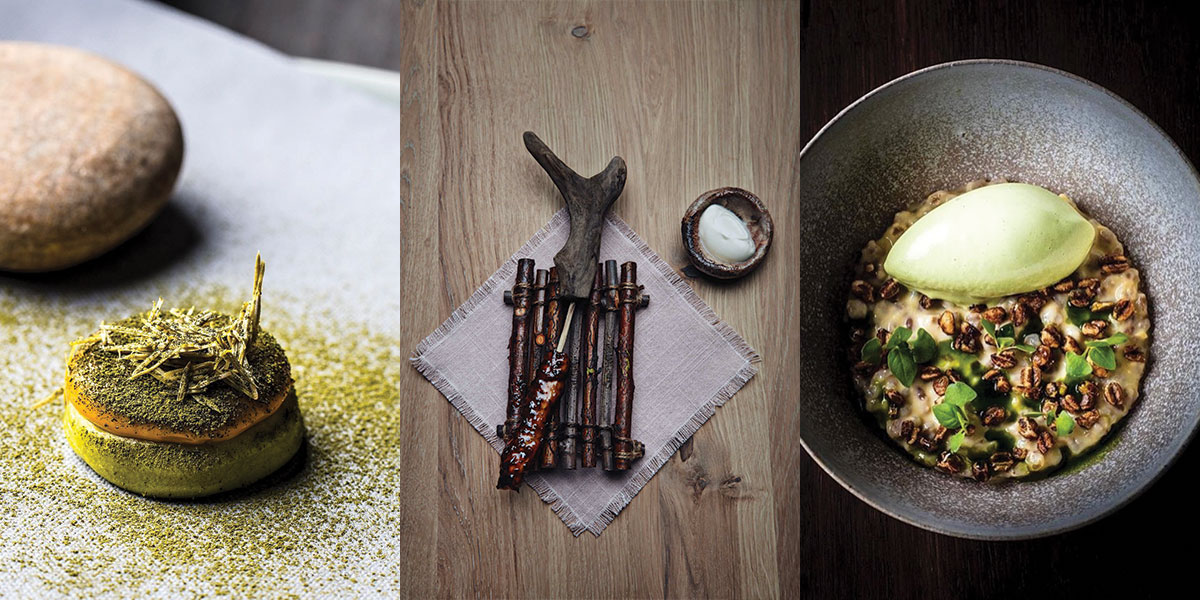 The tasting menu will set you back around $375, with around an extra $240 if you want wine, but we think this one's worth splashing out for.
The easiest way to get to Under is by flying into Kristiansand Airport, then it's an 85km drive to Lindesnes. Book here to avoid missing out.
You Can Win A Dinner At UNDER
UNDER is one of the most impressive restaurants in existence, and in partnership with Qatar Airways, we're sending two lucky people over to tick this off the bucket list. Located at the southernmost tip of Norway, UNDER is perched on a rocky outcrop and plunges deep into icy waters of the North Atlantic Ocean.
The dining experience provides panoramic views of the seabed beyond, connecting you to the wildlife outside.
The prize includes:
Return Flights For Two, To Oslo, Norway with Qatar Airways, worth up to $4000.

Degustation menu for two at UNDER, the world's most 'grammable restaurant. Experience the 'Immersion' degustation with matching wines - that's a $1200 dinner.

Plus, $1000 spending cash to help you live it up.
The competition closes on October 31.

Image credit: Snøhetta