Sydney-based designers, champions of the surfwear look, new wave Hawaiian shirts and breakfast at Fratelli Paradiso in Potts Point, Double Rainbouu presented their new Resort '20 collection in the early evening yesterday.
Called "United Colours of Rainbouu", it was easily one of the most creative, striking and—true to form for the label—fun presentations Fashion Week has seen so far. Designers Mikey Nolan and Toby Jones chose to show within the peaceful surrounds of the Chinese Garden of Friendship, with models positioned in a cool tableau vivant as opposed to storming a standard runway: they reclined on pebble beaches, beneath wilting willows, beside waterfalls, in traditional Chinese pavilions and along hidden pathways.
Small groups were led through the garden and the living exhibition by a dedicated Rainbouu Warrior. As the golden hour began and the sun started to set, Double Rainbouu's huge new collection beamed. A scattered army of alt-tourists sported Hawaiian shirts in new, sophisticated tones like scarlet red, honey yellow and dusty blue linen. The new palette was a response to the question: what would a rainbow look like at dusk?
There were wide brim, floppy bucket hats, platform pool slides, thick and textural towelling kimonos, caps, cropped button downs and hoodies. A major highlight was a 70s-style swirl pattern splashed over a set of flares and matching long sleeve tee.
Double Rainbouu also dropped a sneaker collab with Superga, and both the "Rainbouu Rider" and "Paradise City" styles are available to shop right now, right here. Sunglasses were the first reveal of a new collab between Double Rainbouu and Poppy Lissiman.
The styling was on point too—models clutched Double Rainbouu totes packed with wildflowers, or carried branded towels with super cool Rachel Rutt macramé towel carriers.
Peep some of our favourite looks below.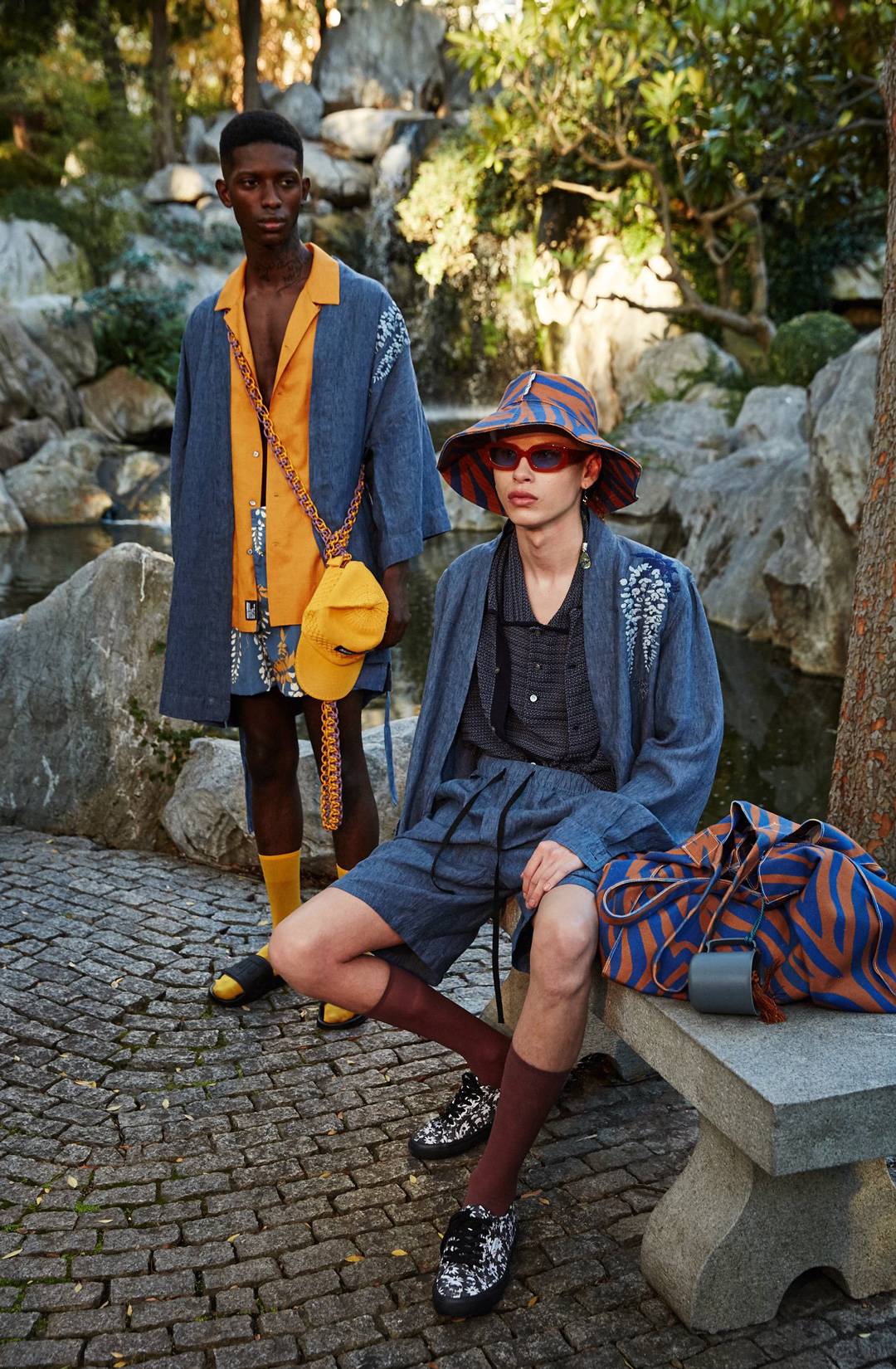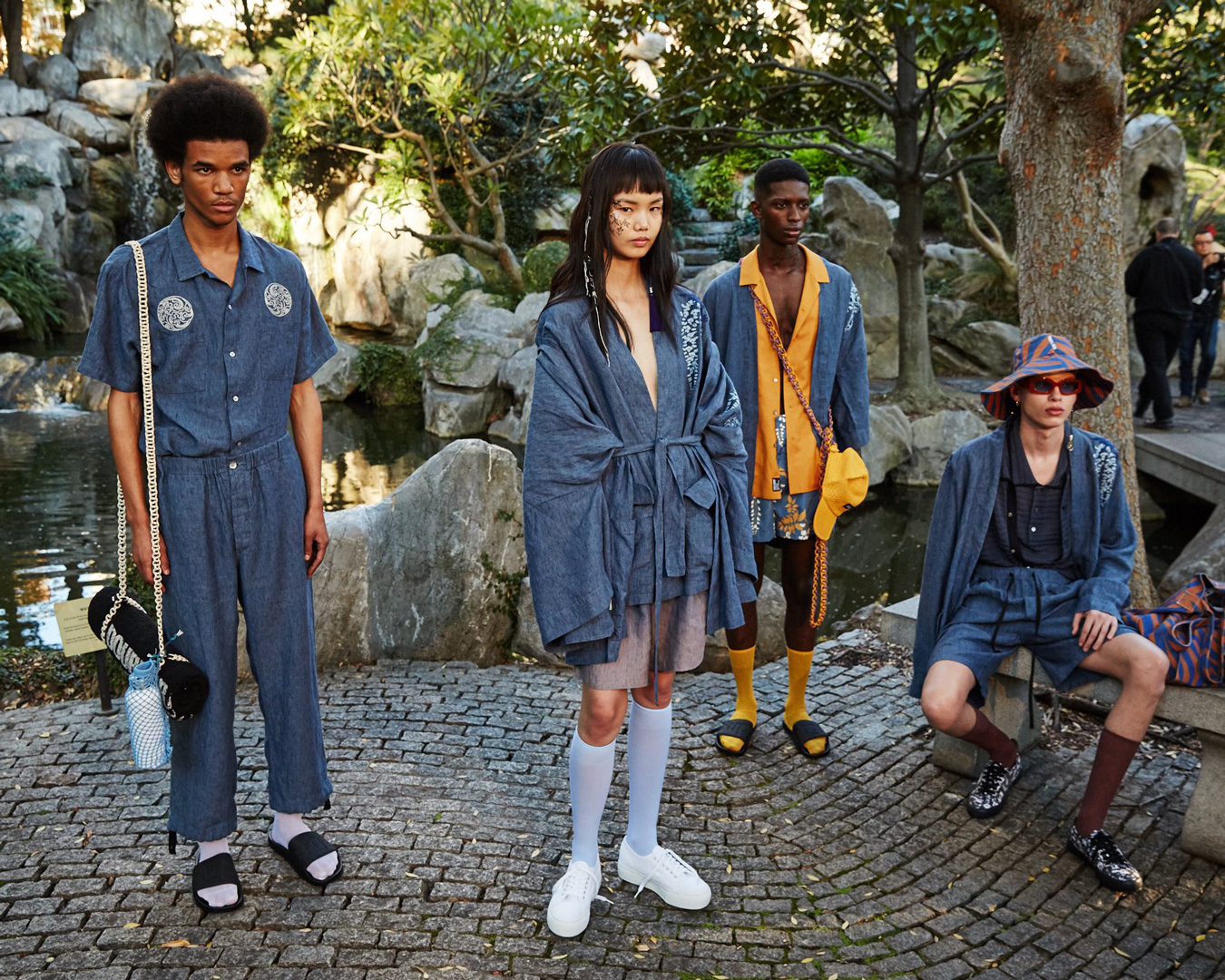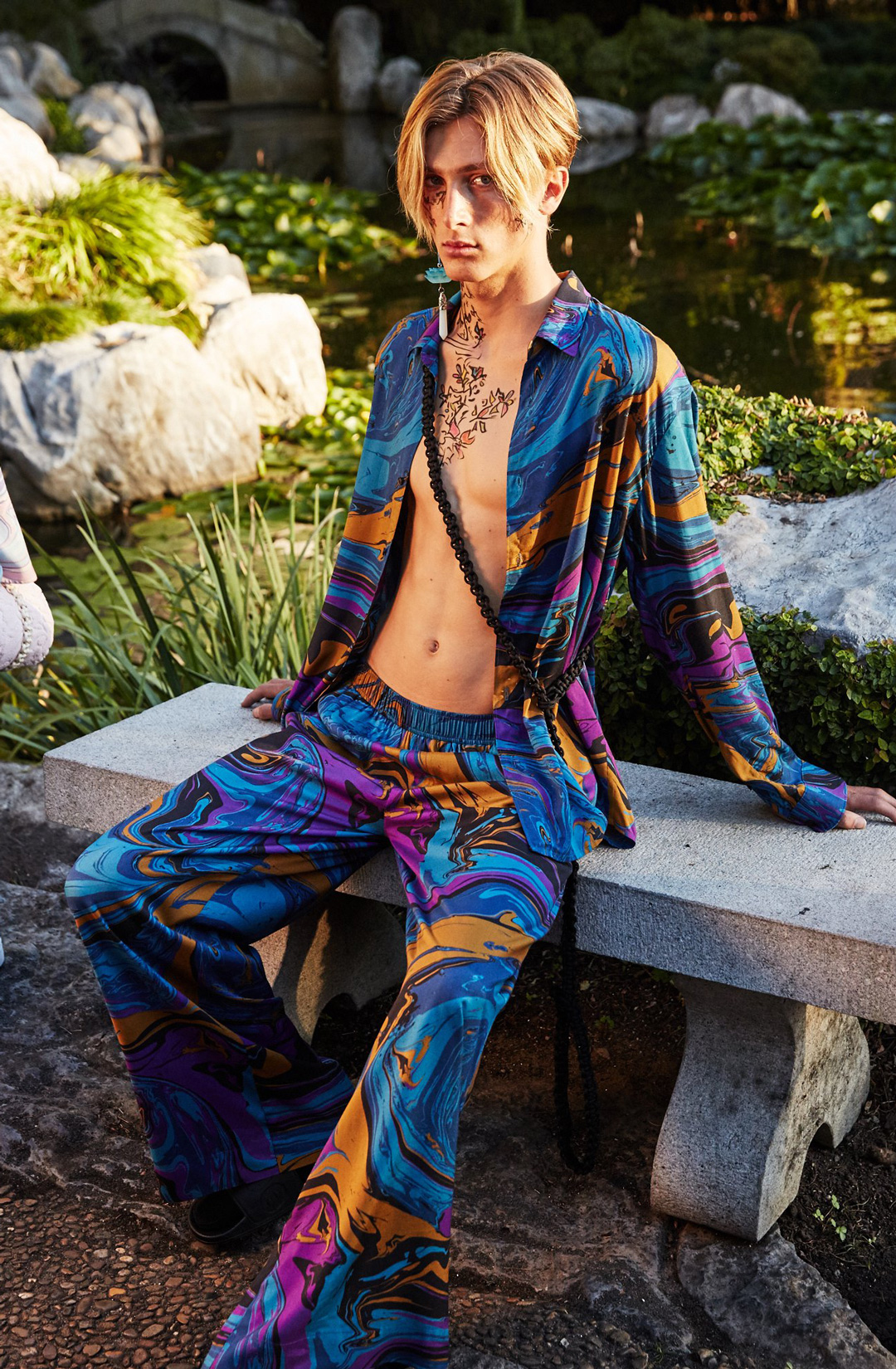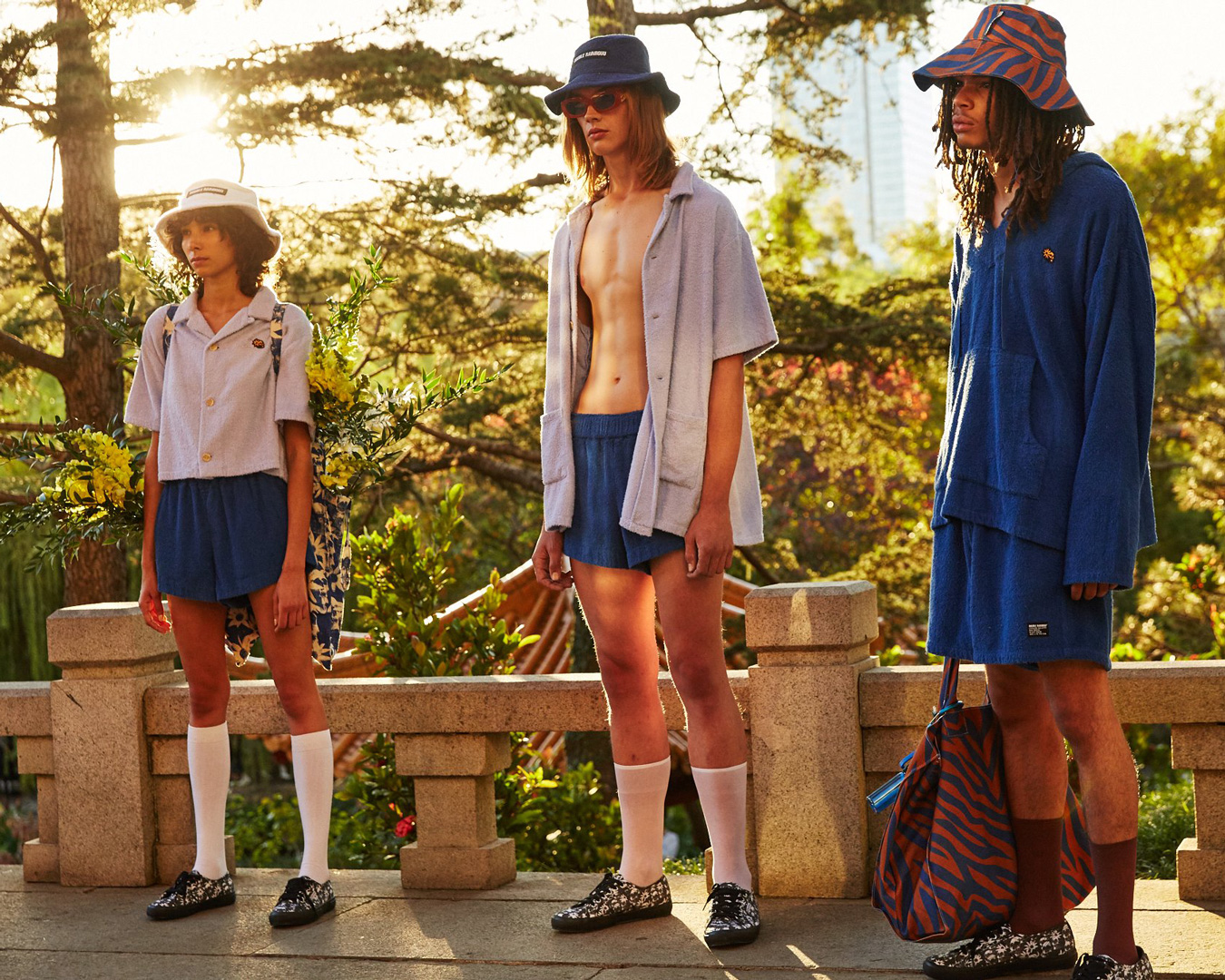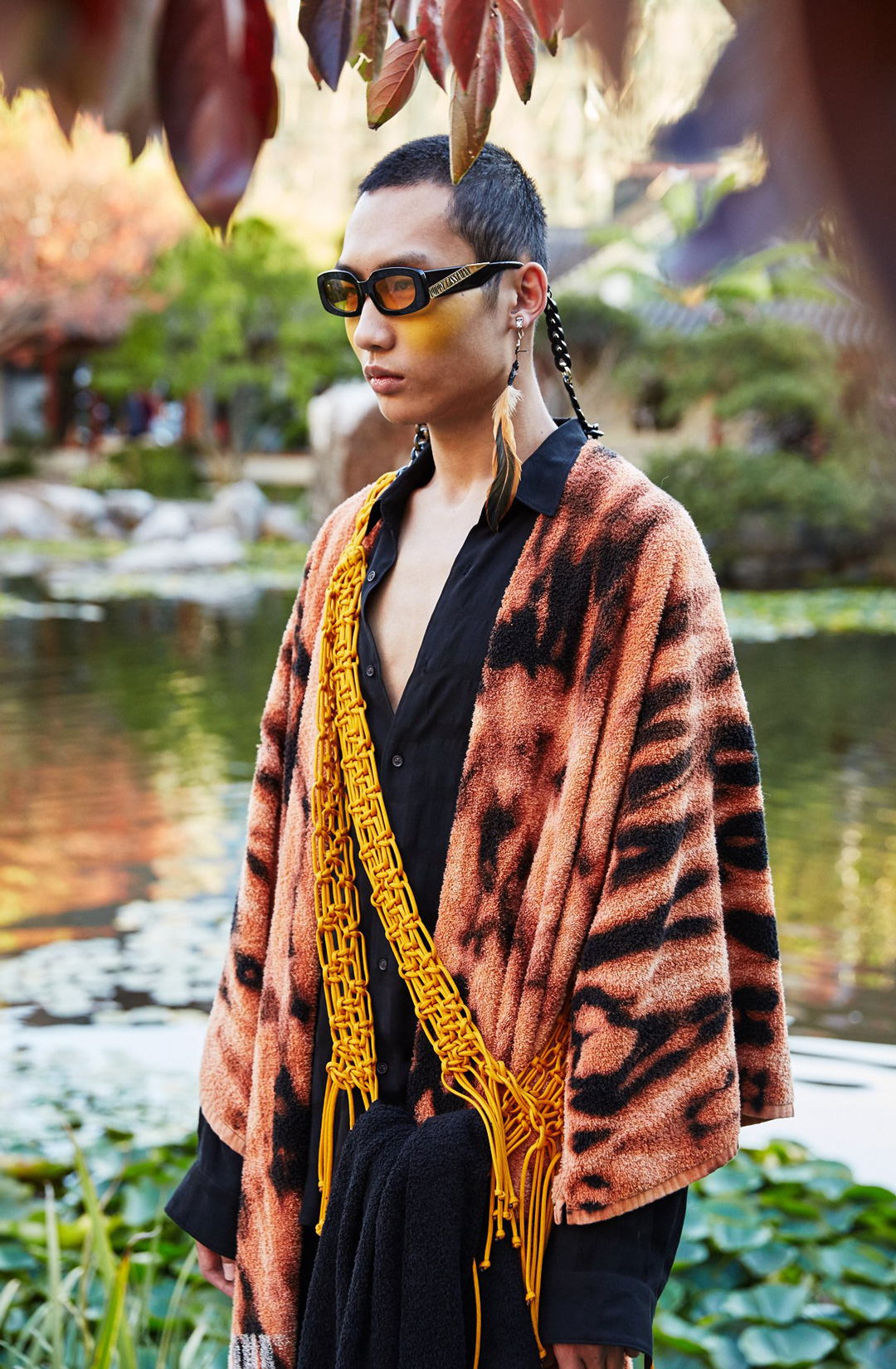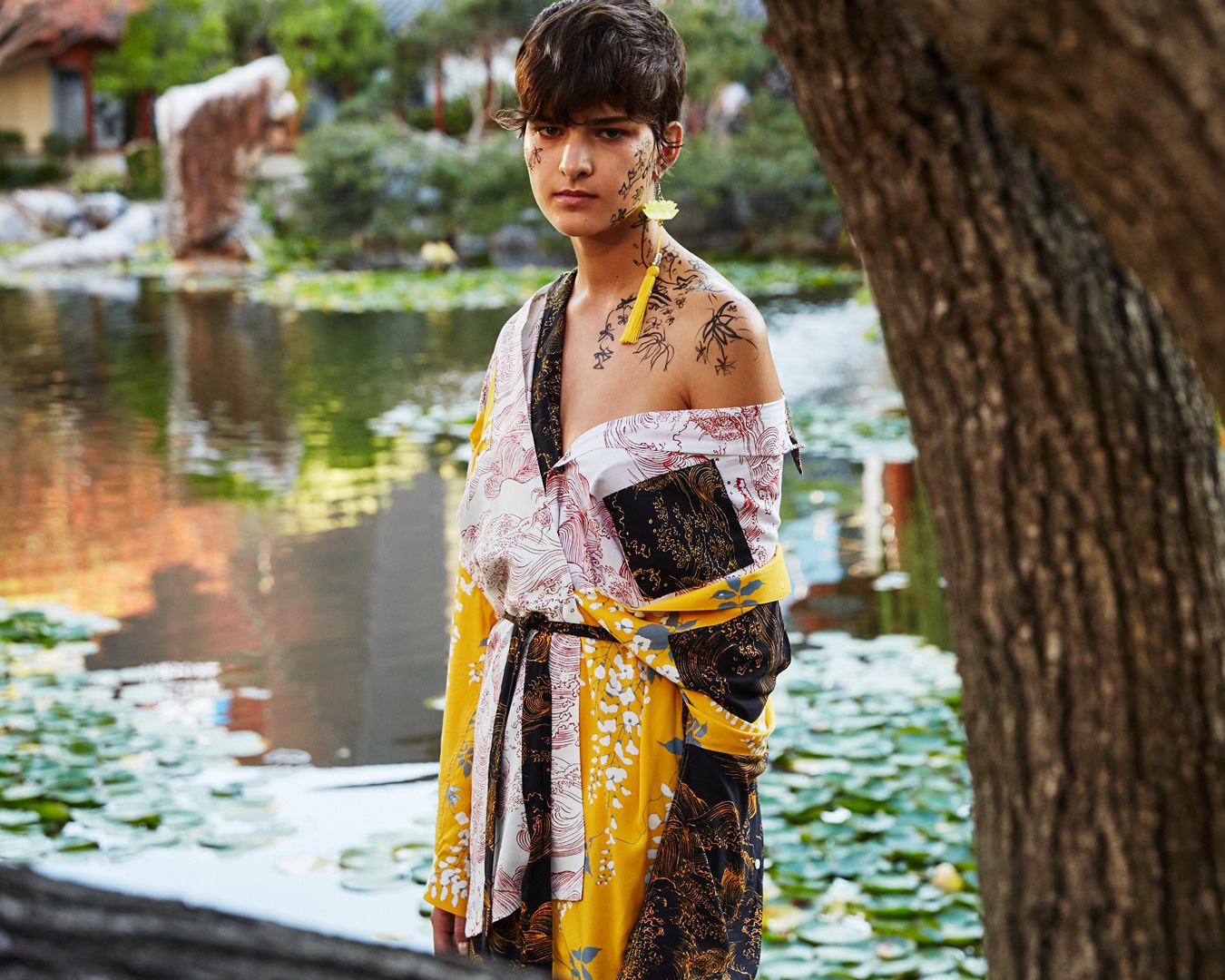 Double Rainbouu took us on a tour of their favourite Sydney restaurants, cafes and beaches—check it out here.
Urban List is an official partner of Mercedes Benz Fashion Week Australia.
Image credit: James Adams.