Few cities so pleasantly surprise as Düsseldorf, with its rollicking nightlife, boundary-pushing architecture and world-class art and fashion scenes well and truly defying its reputation for docility. While the city can appear all-business (the North-Rhine Westphalian capital is one of Germany's wealthiest thanks to thriving banking and telecom industries), one night spent in a local brewpub will blow those assumptions out of the water.

From the glitz and glamour of shopping street-cum-catwalk, the Königsallee, to the clustered bars of the Old Town and the hundreds of contemporary art galleries, The Pearl on the Rhine is a city of many faces.
Bottomless Beers At Old-School German Brewpubs
In a city that has more than 260 bars crammed into its cobblestoned Aldstadt (Old Town), it's not surprising that the notion of 'going for a quiet drink' is somewhat redundant. The local elixir is the Altbier, which predates the more widely-enjoyed German lager and is still staunchly brewed onsite at the city's founding brewpubs. Here, eager tray-lugging waiters plonk down fresh glasses of the stuff whenever they spot an empty, whether you like it or not.
Punters can try Düsseldorf's oldest Altbier at Brauerei Ferdinand Schumacher, while Brauerei im Füchschen proudly offers a taste of Northern Rhineland cuisine, including their formidable pork Haxe (crispy pork hock) which is absolutely essential, once-in-a-lifetime kind of eating. A visit here is fundamental for the atmosphere alone: crowds overflow onto tables in the street, waiters hurry around the floor with refills and merry patrons gain decibels as the night goes on. Don't expect to leave sober (or hungry). These are pubs of the arm-in-arm sing-alongs and glass chinking variety.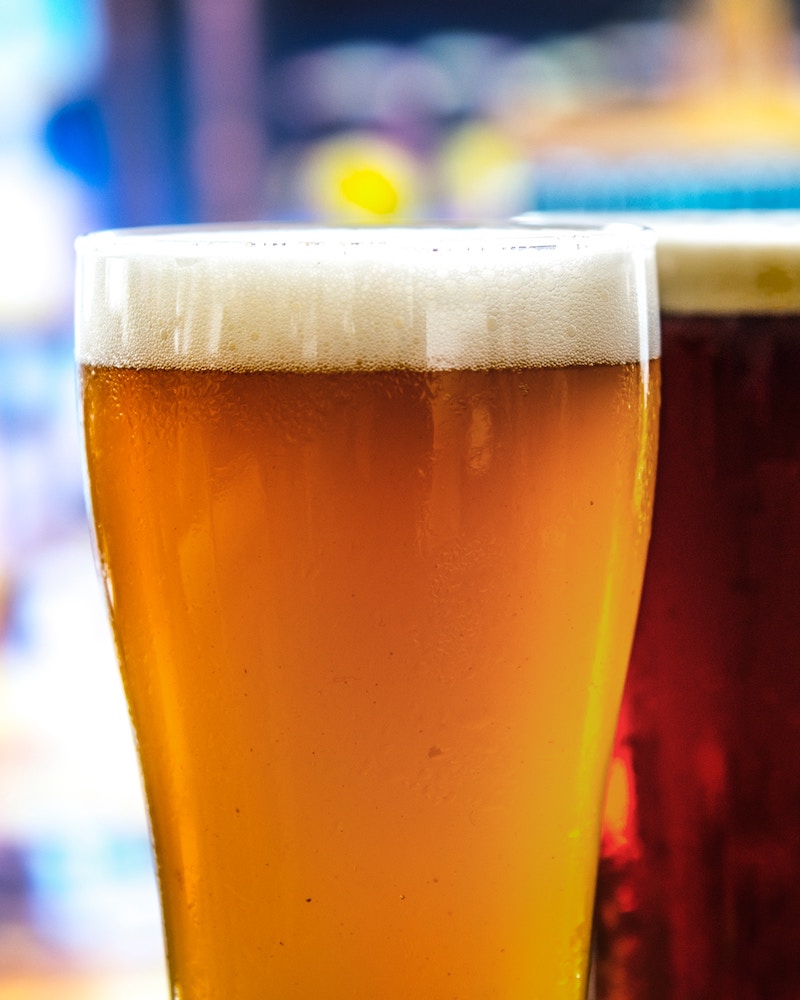 Eat And Drink The Aldstadt (Old Town)
While the Aldstadt might first appear as a chic cluster of dive bars, Currywurst stands and steepled-churches, a closer look reveals a few rather hip small bars and specialty coffee shops that'd do those from North Fitzroy proud.
The eclectic Bar Cherie is a cosy spot to drink fish-bowl G&T's, fine wine and craft beers (a rare species here), while the cocktail-shaking Melody Bar is an island of sophistication amid the tiny area's boisterous nocturnality.
After a night out in the Aldstadt, a quality morning coffee is essential. Find one at Café Europa or Rösterei VER, both of which open out onto the morning-buzz of Marktplatz and house simple coworking spaces for those working on the go. Fill up on supercharged health foods from the slightly incongruous Laura's Deli, where it's out with mash potato and pork fat and in with smoothie bowls and superpower salads, and then do dinner at Bistro Zicke, a colourful Mediterranean joint offering fine food in a non-fussy setting.
Hipster Hoods
Slightly further afield from Düsseldorf's somewhat cramped Old Town, emerging neighbourhoods like Flingern and Unterbilk offer much to discover. The latter is a charming, suburban hood full of tree-lined courtyards and relaxed places to eat and drink. Enjoy cold drinks on a hot day at Seifenhorst, or hot coffee on a cold day at Kaffeepiraten. The trendy but comfortable K Restaurant is a local diner's favourite, with an international menu and lots of vegetarian options, while dessert is on the cards at chocolaterie bittersüß & edelweiß.
Meanwhile, in Flingern, the squatters who made this area home in the 1980s turned it into one of the country's street-art hotspots and by far Düsseldorf's most colourful neighbourhood. If you can peel your eyes away from the walls long enough to read a menu, you can enjoy third wave coffee at Kaffeehandwerk, modern Asian-fusion food at Cooking Dad, or breakfast on a sunny terrace at Restaurant Flurklinik. This area is also home to alluring workshops and studios of emerging artisans and interesting concept stores, stocking everything from leather goods to recycled wares. Take home some unique men's accessories, stationery or leather backpacks from Moritz Wenz, a talented local designer fusing traditional craftmanship and modern design, or shop consciously for anything from sunglasses to sneakers at PLUP (Planet Upcycling).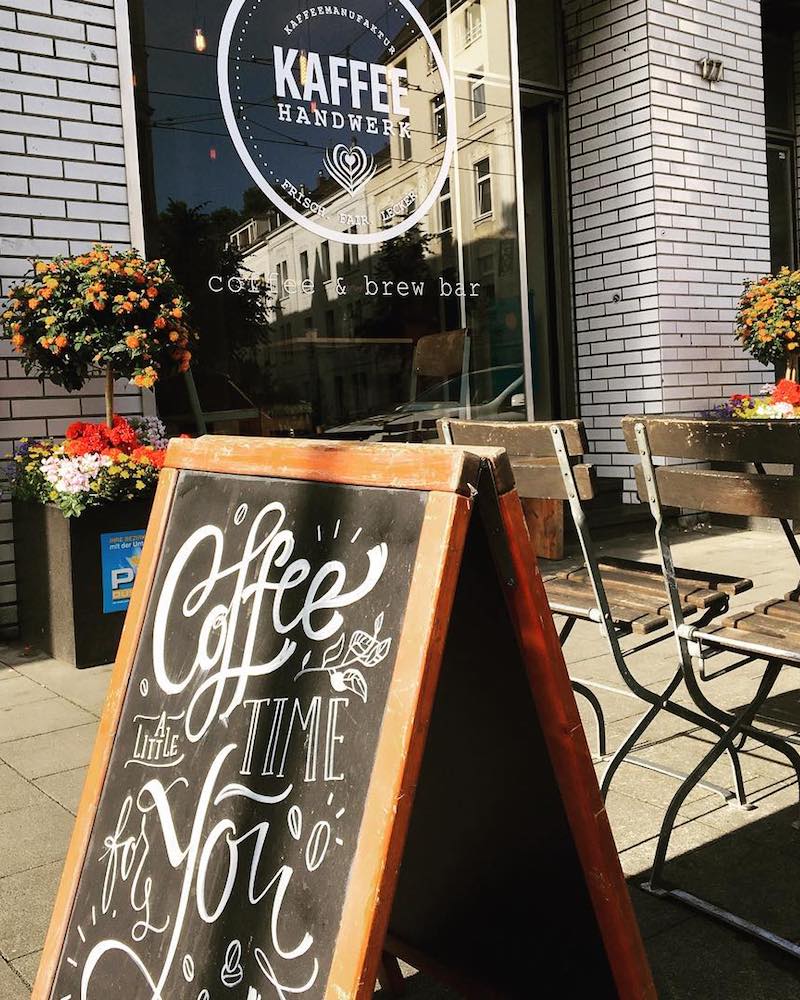 Mind-Boggling Street Art
Now, back to that street art we mentioned. While Düsseldorf is known for its world-class contemporary art scene, some of its inhabitants' best work can be found on the streets of Flingern-Süd, namely, on Kiefernstrasse.
In the 1980s this area became notorious for squatters with rumoured connections to the Baader-Meinhof Gang, while also housing incoming refugees from Africa. Eventually, the government negotiated leases with the squatters, many of whom had already set about making improvements to their de facto homes, and today the 380m-long street is one of the city's most diverse, in terms of both the people who live here and the awe-inspiring artwork that decorates its buildings, many of which are unnumbered.
As a kind of meeting point for alternative cultures, activism and creativity, the Kiefernstrasse is covered literally top-to-toe with elaborate art, right down to cars in the street painted to fit their surroundings perfectly.
Japanese Food Galore
As one of the business centres of Europe, Düsseldorf is home to the continent's third-largest Japanese expat community, and they haven't held back on making their contribution to the food scene in this vibrant city. The main street of the Japanese district is pretty much dedicated to ramen, sushi and other mouth-watering Japanese, which is straight out of the good news department for tourists who've had their fill of curry-dog.
Hole-in-the-wall ramen joint Takumi is so popular that they have crowd-control stanchions set up out the front just in case of (or perhaps to deal with regular) bombardment. Don't let the wait deter you, the ramen here is some of the best you'll eat outside the Orient. Meanwhile, sushi and shared dishes are served up with delicate precision at Michelin-starred Nagaya, a local institution widely regarded as Germany's best Japanese kitchen run by Chef Yoshizumi Nagaya and his wife.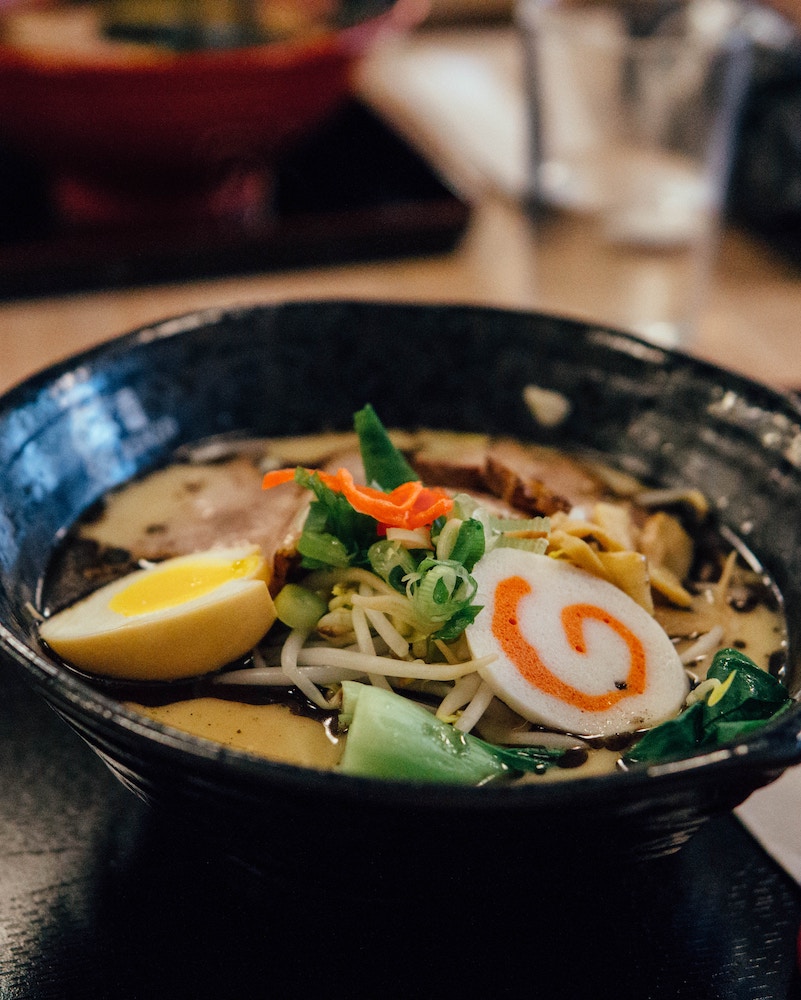 Impressive Avant-Garde 'Starchitecture'
While typical 'best architecture in Europe' lists might overlook this seemly city on the Rhine for places like Paris, Rome and Berlin, Düsseldorf's architectural makeup speaks to a determined redevelopment from an industrial port city to a finance, art, fashion and architectural hub. The proof is in the skyline, which features iconic buildings from such internationally renowned architects as Frank O. Gehry, David Chipperfield and Claude Vasconi, who were given an empty canvas to make their contribution during the city's revival throughout the 1900's.
A morning spent wandering around the up-and-coming MedienHafen will have you marvelling about how Gehry's twisting towers are at once futuristic and an homage to the area's past as a harbour, while luxury shopping is on offer inside Daniel Libeskind's strikingly modern Kö-Bogen.
Cutting Edge Arts Scene
Düsseldorf's art scene dates back to the 1600s, when then-Palatine ruler of the Rhine Johann Wilhelm built an art gallery for his homesick Italian wife.
Today, the city boasts a bevvy of galleries to visit, from the spectacular Kunstakademie (which produced the world's top-selling artist, Gerhard Richter), to the state-funded K20/K21 and even an underground passage hosting contemporary art, the Kunst Im Tunnel.
Beyond that, visitors can enjoy regular performances across opera, theatre and music in one of the city's impressive venues, including the Tonhalle (concert hall), one of Germany's most pre-eminent venues. This world-class arts scene gives way to a vibrant underbelly of artistic endeavour across the city, where more than 100 galleries, secret jazz bars and local theatres provide endless entertainment.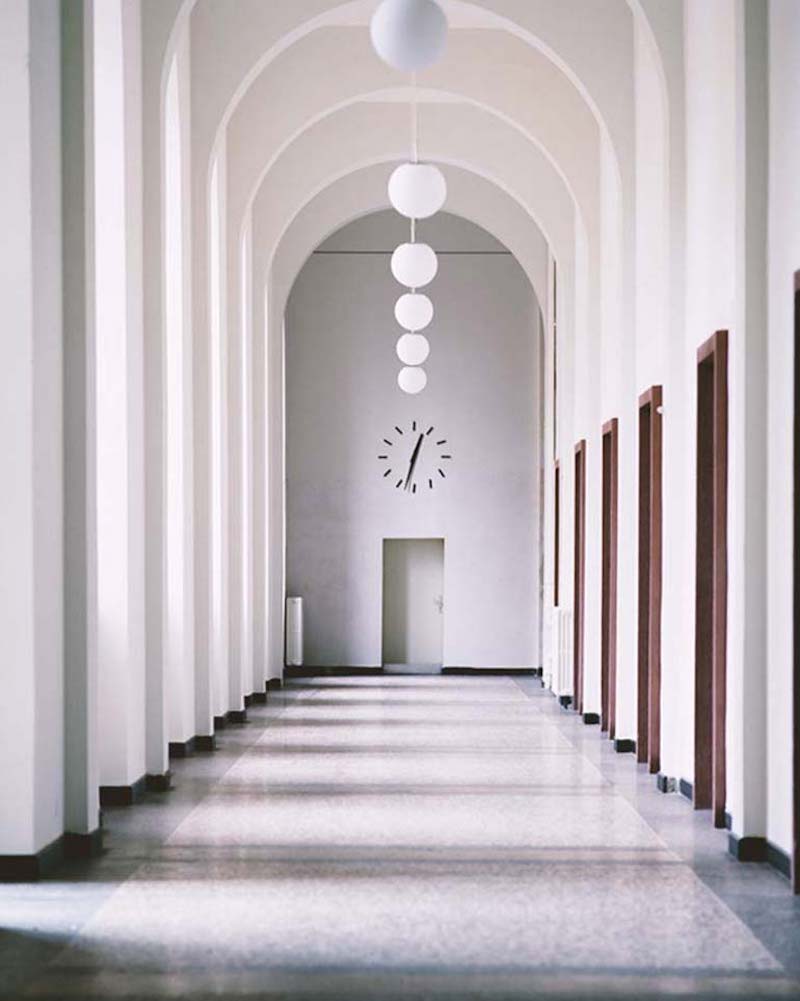 Top Shopping
Well-known as the trade-centre for the international fashion industry, it's only natural that Düsseldorf has developed a penchant for fine clothing. Straddling the backstreets of the cobblestoned Old Town and Düsseldorf's most upscale shopping street, the canal-front Königsallee, should land you a purchase or two.
Find exclusive designer threads at designer-mecca Apropos The Concept Store and home-grown fashion hub Jades, or fetch first-class items off the catwalk (the Königsallee, or, affectionately, the 'Kö') from international names like Armani, Calvin Klein and Gucci. Those looking for vintage numbers won't be disappointed. Vintage Paradise stocks back catalogues from all the aforementioned brands and more, while Frauenzimmer Vintage and The Vintage Store sell all kinds of (more affordable) vintage clothing and accessories from the 50s.
Love travel? Check out how to tackle London solo.
Image credit: Patrick Fore, Kunstakademie, Kaffeehandwerk, ullstein bild