When it comes to putting together an outfit, you're either a (serious) shoe person or you're not. If you're not, we're just here to tell you that the one pair of sandals you've pulled out every summer since 2007 isn't going to cut it anymore #sorrynotsorry.
Whether it's a fancy pair of flats for the morning commute, a pair of real sneakers that you won't roll your ankle in, or a pair of statement heels for 'grown up' occasions—we've taken the guesswork out of your next visit to the shoe department. This is every pair of shoes you should own by the time you're 25.
#1 A Fancy Pair Of Flats
A pair of fancy flats is so worth the investment, from being dressy enough to wear to important meetings to allowing you to dance the night away sans heels (what a dream). Look for a pair with a little embellishment, like a metallic stud to finish a perfect evening outfit.
#2 The Comfy 'Fashion-Girl' Mules
Numero uno on the feet of the fash-pack right now are Gucci-inspired mules. Effortlessly cool yet ridiculously comfy, a great pair of mules can be worn on the weekend with cut-off denim shorts or to the office with tailored pants.
#3 All-Occasion Summer Sandals
From beach-side weddings to running errands on Saturday mornings, a pair of neutral-hued leather sandals will become your go-to all summer long (step away from the rubber thongs, guys).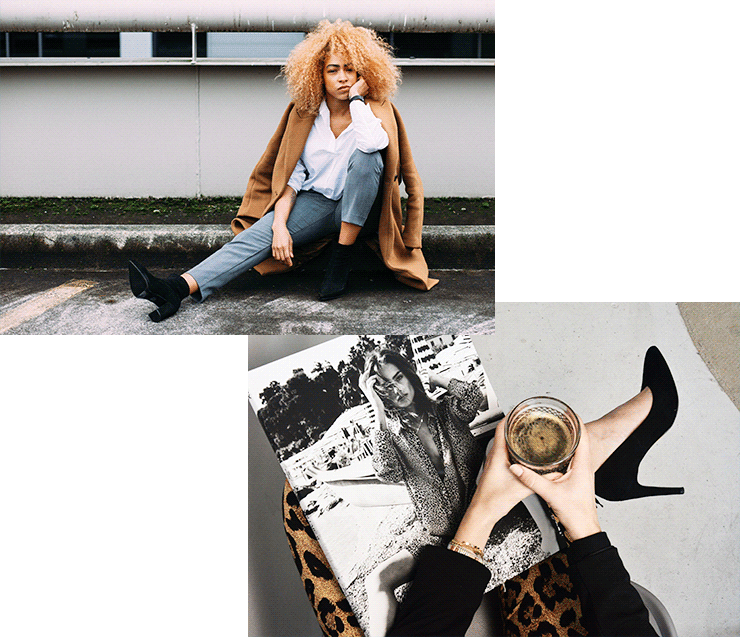 #4 Real Runners
How many times have we opted for the cool sneakers, only to be left with blisters, sore arches and rolled ankles? Not fun for anyone. Do yourself a favour and invest in a pair of real runners. They're practically #fitspo in a box, right?
#5 Grown-Up, Got-My-Life-Together Heels
Your new go-to for meetings, christenings, bar-mitzvahs and first dates. A pair of sensible (yet still cute) heels will instantly elevate any outfit. It's worth investing your pennies in this pair to keep the blisters at bay!
#6 Weekend-Cool Sneaks
From exploring food festivals to Sunday morning brunching, weekend sneakers are the perfect alternative to summer sandals AND versatile enough to wear all year long.
#7 Super-Easy Espadrilles
Whether it's weekends at the races to baby showers and beyond, espadrilles won't sink in the sand or get caught in soggy grass. Paired with a jug of sangria and sun-kissed skin and you're good to go.
#8 A Pair Of Wear Anywhere Slides
For when you couldn't be bothered with buckles, straps and ties—a pair of slides is the only answer. From beach to bar to after-work pedicures, these are your guys.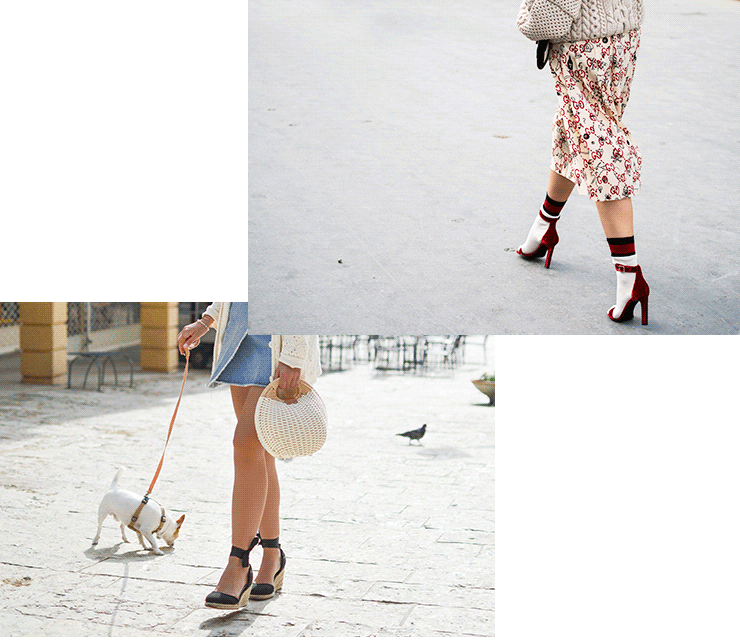 For more Style & Design inspo head here.
Design credit: Sarah Law