Don't get us wrong, we love a bit of Netflix and chill, but with the weather heating up it's time to put away those doonas, turn the TV off and head outside for some good old-fashioned exploring. Let's be honest, we live in a pretty damn good-looking city!
So, thanks to the boss Ford Escape (everyone's perfect weekend accomplice), we've rounded up the best ways to do a totally screen-free Sunday. We promise they're worth getting off the couch for.
The Sunshine Coast
For The Shameless Lovers: Go Bush
This place is a bit of a trek to get to, but the pay-off is pretty damn good. Mothar Mountain Rock Pools are tucked away down a long dirt road, but it's perfect for a spot of Sunday exploring. Pro tip; fill the car with some friends and go for a dip in the rock pools after your bush walk because there's nothing Shameless about having a Sunday mate date now, is there (see what we did there?!).
For The Suits Lovers: Treat Yo' Taste buds
It's no secret the Sunshine Coast is home to some pretty epic cafes that are bursting with menus filled with local produce, but if we had to pick a standout it would definitely be Homegrown at Palmwoods. Ok, so there's a slight minor detail in that they're not open on Sunday, but why not whet your appetite for a solid Sunday by having a damn-good Saturday bunch, because this place does THE best coffee that is definitely worth jumping in the car for. It's also the perfect place too to have a good ol' Harvey Spector gossip sesh with your bestie.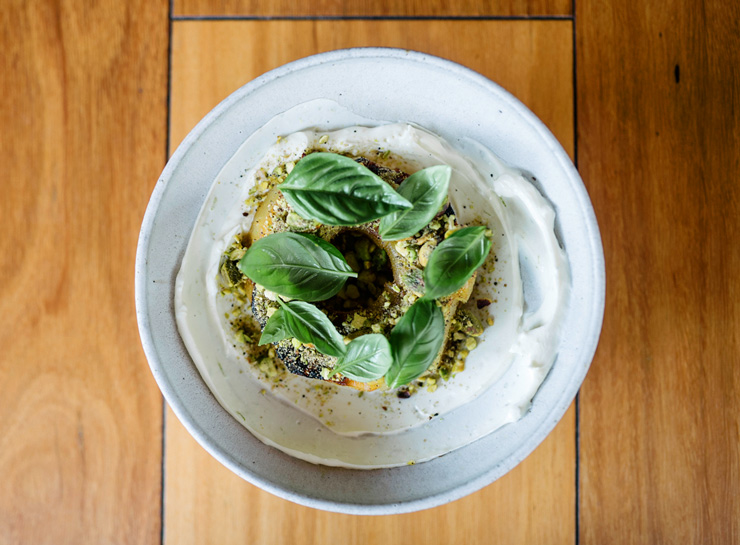 For The Stranger Things Lovers: Have A Date With Your Four-Legged Friend
There's nothing better than hanging out with your four-legged best mate. Throw a Sunday into the mix and you sir, have nailed your weekend. There are heaps of places to go camping around the Sunny Coast that are pet friendly so type either Bluff Creek, Borumba Deer Park or Boreen Point into the Nav Man and prepare yourself for some solid quality time with your furry mate. An Eleven out of 10 weekend, for sure!
For The Riverdale Lovers: Have The Ultimate Road trip
Make a whole weekend of it by jumping in the car and checking out Toowoomba. Just three hours from The Sunshine Coast, this country town is bursting with cool murals and laneways for the art lovers, and The Cobb and Co Museum for the history buffs that regularly hosts tours and workshops. Once the sun goes down, head for a show at the Art-Deco Empire Theatre.
Brisbane
For The Crown Lovers: Get your 'History Buff' On At Samford Village
Just a short 30-minute drive from the CBD is Samford Village, the cutest little town in the history of cute towns. What this town may lack in size, it makes up for in the District Historical Museum. Only open on Wednesdays and Sundays, this place is like a town itself and even has a toy museum, so we're sure it will get the tick of approval from the whole family. Once you've got your history dose, head to the Harry Potter themed, Store of Requirement, for your wizard-y fix (seriously, this town has everything!).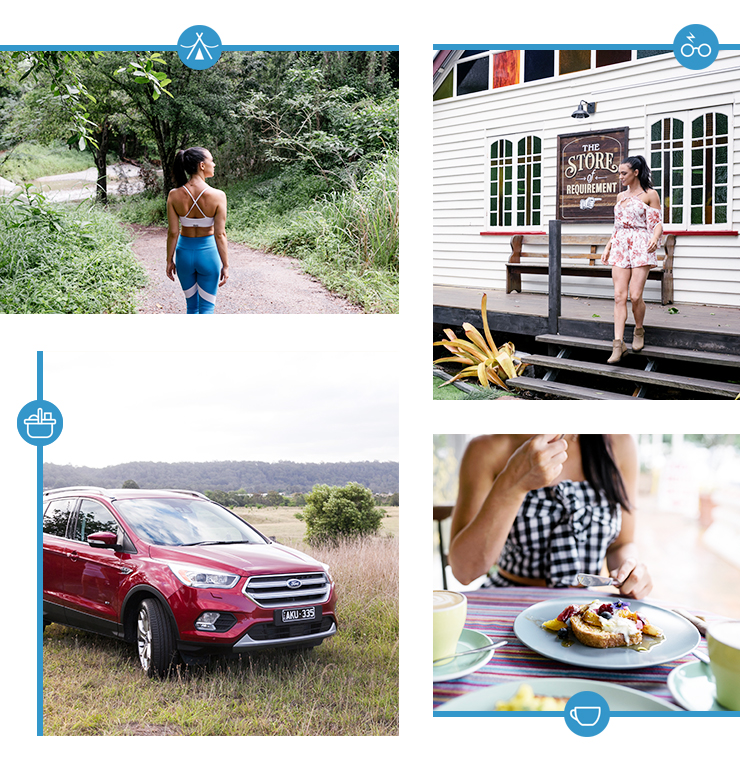 For the Man V… Lovers: Eat Your Way Around Eagle Farm Markets
This market is legit. Held at Doomben Racecourse at Ascot, you'll find over 100 stalls filled with local produce and epic eats. Only open on a Sunday between 7:30am – 12:30pm, go early so you can nab yourself fresh fruit, veges, dried herbs, spices, gourmet deli produce and top-notch seafood. If your car boot isn't bursting by the end of your visit, then you definitely didn't try hard enough!
For the Fifth Gear Lovers: Go On A Road trip
Look, it's a Sunday, it would be rude not to have a road trip, really. Here's another option for the roadie lovers; Ipswich. Pack a picnic rug, fill the basket with your favourite cheese and cured meats and park yourself at Flinders Goolman Conservation Estate. Set across 2,200 hectares, it's the perfect spot for those wanting to hike and have their cake (or cheese plate) too thanks to some pretty call forest scenery, volcanic peaks and perfect picnic perches. Can't get enough? Pack the tent and stay for a mini-vacay!
The Gold Coast
For The Planet Earth Lovers: Pat A Baby Camel
Animals are cute at the best of times, but BABY ANIMALS?! Oh lorrrrrrrrd—pass them to us now!! Summerland Camel Farm in Harrisville (yes, camel farm!) is home to over 450 Australian camels of both, the fluffy and mature kind and are all so ridiculously cute you'll be wanting to sneak one out to the car. Camels on a Sunday?! Find a better way to do a Sunday. We'll wait.
For the Cowspiracy Lovers: Go Farm Exploring
You know when you're mum used to always tell you to eat all your greens and you were like 'ewww no'? Well, Mount Tambourine Organic Garden will definitely have you thinking very differently. Have a squiz at 40 different types of veges and leafy greens (seriously, it's beautiful to see!) that are all grown in rich micro-nutrient soil and composts, making all the produce loaded up with vitamins and amino acids. This is the ultimate foodie day out for the 'health nut' among us.
For The Chef's Table Lovers: Go South
So technically not in Queensland, but close enough so we'll let it pass. Head just inland from Byron Bay and you'll find Newrybar, home of Harvest Café—the most delicious food haven south of the border. Seriously, this café is worth the car trip. Pick some picnic-ready goodies from the deli or find a spot on the deck for a long lunch or dinner. Since you're there anyway, check out Byron to get your surf fix so don't forget to pack the boards!
So there you have it, thanks to the Ford Escape, you now have 10 ways to really live it up on a Sunday, and there isn't a TV in sight!
Editor's note: This article is proudly sponsored by Ford and endorsed by The Urban List. Thank you for supporting the sponsors who make The Urban List possible. Click here for more information on our editorial policy.