Aww, yeah. This is what we've been waiting for. Prepare to feast your eyeballs on the new trailer for Fantastic Beasts: The Crimes Of Grindelwald. We'll gush below—let's go straight to the good stuff.
Where the hell do we start? So many mysteries. Apparating inside Hogwarts? Johnny Depp with white hair? And the big one: how does Jude Law age into Michael Gambon? Magic truly does work in mysterious ways...
Some people see the whole Fantastic Beasts franchise as a greedy studio money grab. Others just like the way Eddie Redmayne squints and does that weird half smile in EVERY SCENE. But whether you're a fan or not, you can't deny that Jude Law makes a killer Dumbledore. That guy can even make a waistcoat look badass...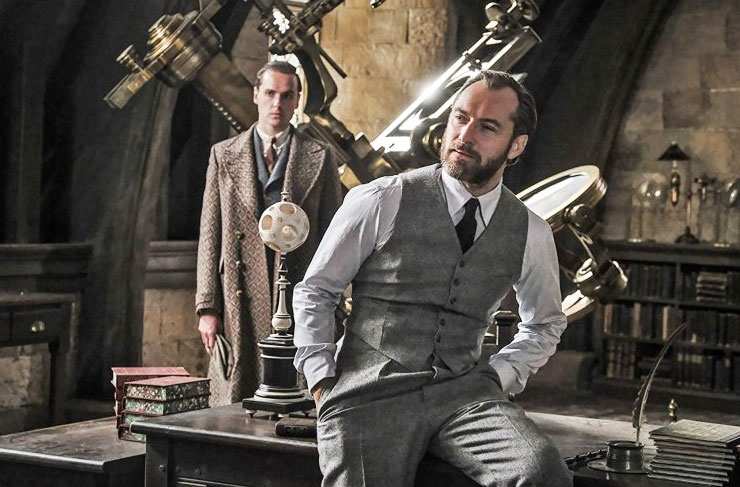 Fantastic Beasts: The Crimes Of Grindelwald is due to be released on 16 November this year. We're counting down the sleeps.
Image credit: Warner Brothers