It's about that time of year when forward-fashion-thinkers start creating their winter wardrobe wish-lists. It may seem like wishful thinking as generally our weather doesn't cool down in time to match with the release of new season collections, but it makes for the perfect time to put the down payment on any investment pieces you had in mind (fashion is a totes legit investment you guys).
Being winter, an amazing coat or blazer is always high on the list and this year, the check blazer is the one to watch. Whether it's tweed, plaid, hounds tooth; in the classic muted greys or incorporating colour into the mix; short or long—just go get yourself into one of these coats this winter.
Why? It's the perfect combo of practicality and statement (a real holy grail in terms of fashion items) which means the rest of the outfit your pair with it can be super plain, just let your new jacket do most of the talking. Keen? Check!
HOW TO WEAR IT
This piece has the tendency to throw equestrian and corporate suiting notes so you kind of need to rough-it-up a little. Adding in a hoodie layer can do just the trick, and keep you nice and toasty too. Add in block coloured accessories to bring just the right balance between fun, pop of colour and classic styling.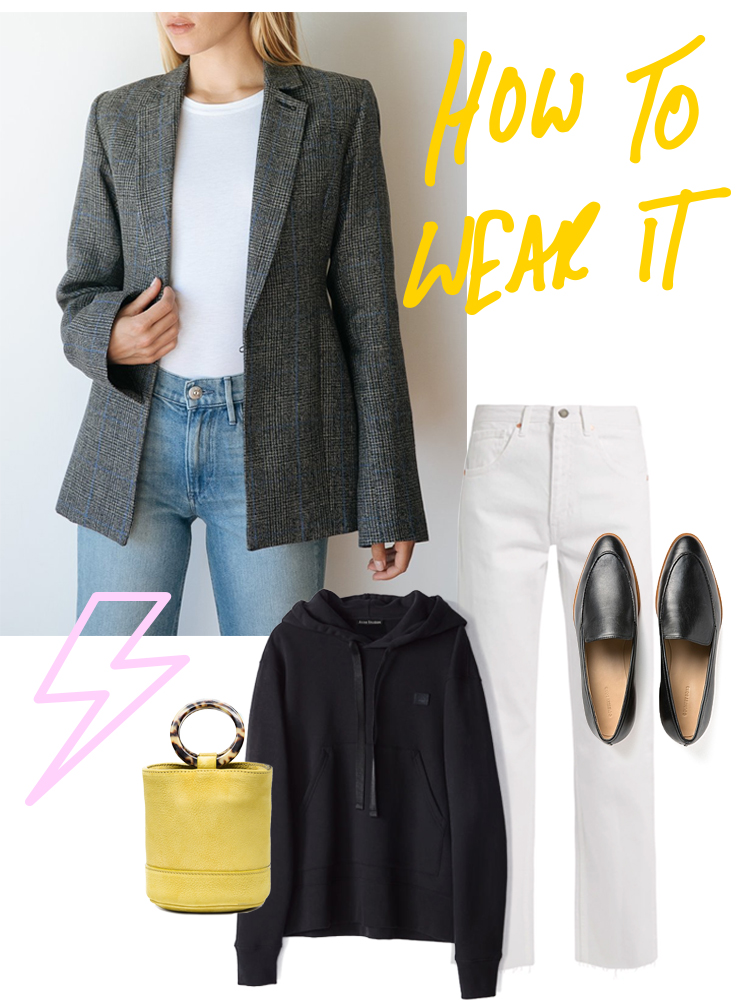 Blazer by Georiga Alice | Hoodie by Acne | Jeans by Raey | Loafers by Country Road | Bucket Bag by Simon Miller
WHERE TO GET IT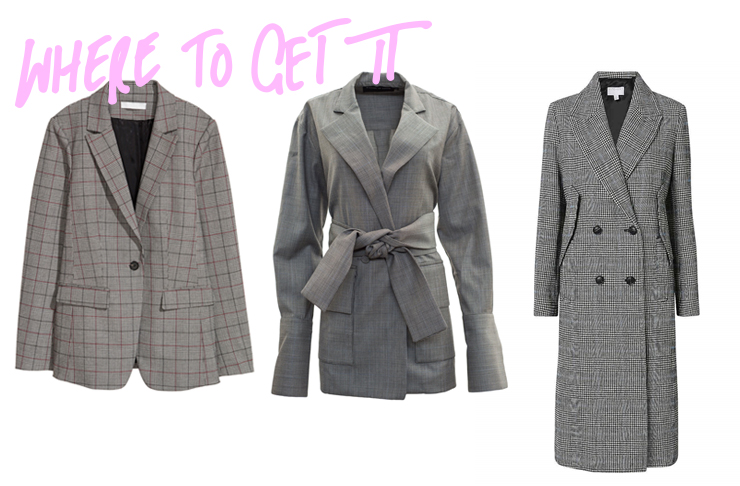 Single-breasted jacket by H&M | Deconstructed Wrap Blazer by Michael Lo Sordo | Gala Check Coat by Witchery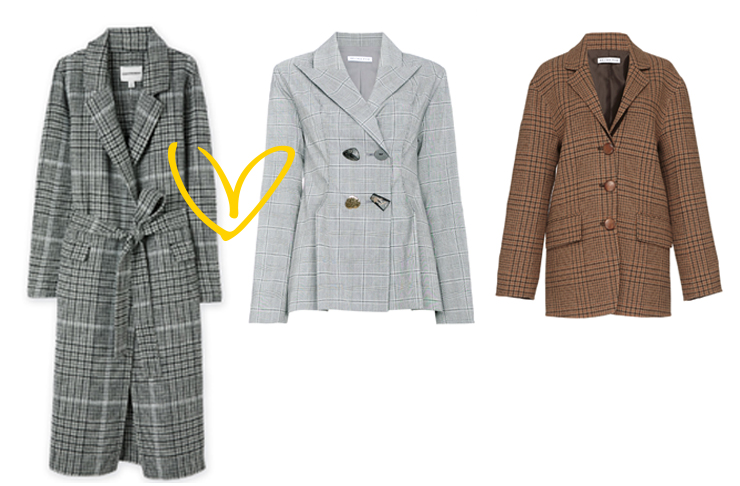 Longline Check Coat by Country Road | Double Breasted Cotton Blazer by Rejina Pyo | Maria Plaid Jacket by Rejina Pyo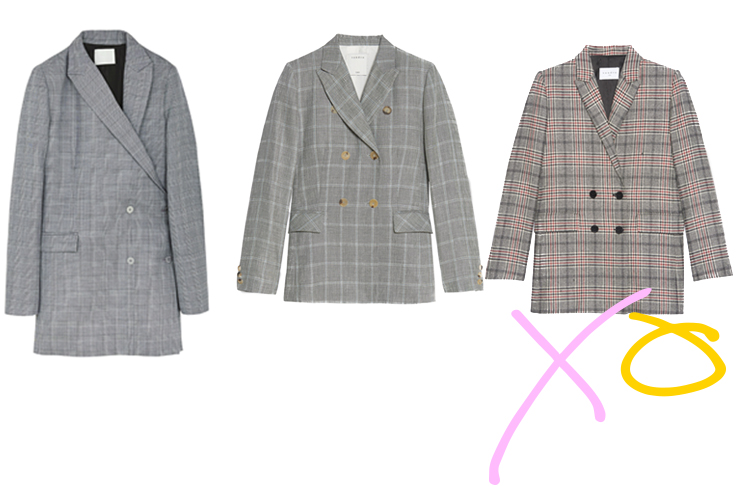 Twisted Blazer Dress by Dion Lee | Iveline Jacket by Sandro | Double Breasted Wool-Blend Jacket by Sandro
Design credit: Sarah Law