Nike has once again taken innovation to the next level. Focusing on optimising athlete performance and giving players an ultimate control over their sneakers, we've finally got all the details on the self-lacing Nike Adapt BB. Let's break this down, but first, watch this video.
A performance shoe, the Nike Adapt BB has been developed specifically for the basketball court, but don't let that stop you from repping them as a lifestyle shoe.
Putting the tech to one side, the aesthetics of the sneaker are sick. Flyknit construction gives flexibility and allows for breathability. They feature a Cushlon foam midsole, padded tongue and external heel counter. And obviously the pièce de résistance—the power laces that lace up by hitting a button.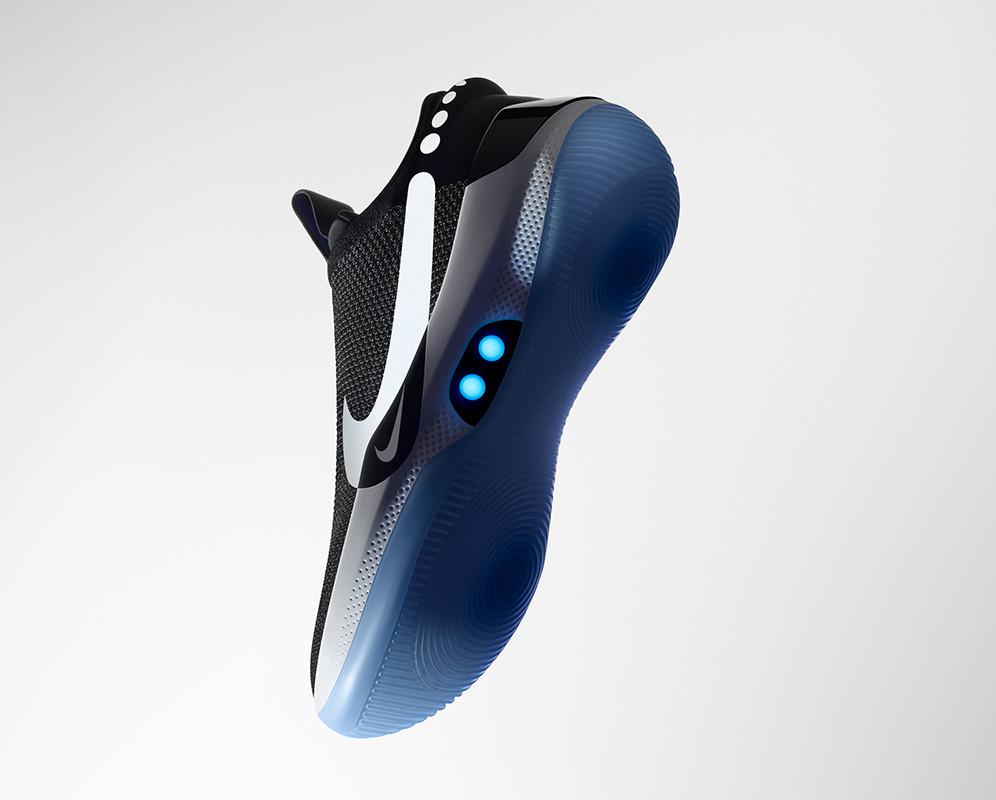 Image credit: Nike
So how does this actually work? Step into the Nike Adapt BB and you'll feel the custom motor and gear kick in, adjusting to fit your foot. Then, by manual touch or using the FitAdapt app on a smartphone, you are able to input various settings and the shoe takes care of the rest. The technology aims to give players a customised fit at any time of the game, for example, loosening during a time out and then tightening as they get back onto the court.
"During a normal basketball game the athlete's foot changes and the ability to quickly change your fit by loosening your shoe to increase blood flow and then tighten again for performance is a key element that we believe will improve the athlete's experience", said Eric Avar, Nike's VP Creative Director of Innovation.
Put through vigorous testing, the Nike Adapt BB was trialled by the best of the best, no surprises there. Calling on some serious talent, Boston Celtics small forward Jayson Tatum for example, Nike exhausted every option and variable during testing; impact, intense temperatures, sweatiness, battery life cycles, and more.
Seamlessly blending performance product and digital, the Nike Adapt BB is pretty groundbreaking. It will be the first product that will allow for continuous updates via the FitAdapt app. Currently optimised for basketball, Nike's next steps will be to bring the FitAdapt system to other sports and lifestyle products.
The Nike Adapt BB will be available on February 17th, during All-Star Weekend, and will retail for $350 USD.
Image credit: Nike