While we hate to play favourites, we're going to go ahead and say straight up that Hiriketiya is our favourite spot to hang out on the south coast of Sri Lanka. We won't try and tell you it's off the beaten track—those days are over—but the kind of travellers you find in Hiriketiya are the good ones; obnoxious tourists just don't seem to be attracted to this place. Plus, the influx of people has meant that seriously good cafes, restaurants, bars and accommodation options have popped up; so you get to feel like you're in the middle of nowhere but still pour back a silky smooth flat white every morning.
Here's everything you need to know for your first time in Hiriketiya.
Where To Eat
Malu Poke
Health nuts rejoice, Malu Poke dishes up what we're calling the best poke bowls in all of Sri Lanka. They've got their recommended combos, but we're all about building your own bowl and getting it exactly how you like it. Malu also does epic smoothie bowls and they serve them all day long, so if you want nice-cream for dinner, go nuts. You'll also want to treat yourself to their special iced coffee spiced with cinnamon, cardamom and treacle at some stage during your visit, not to mention the chocolate and peanut coated frozen bananas which are a serious treat.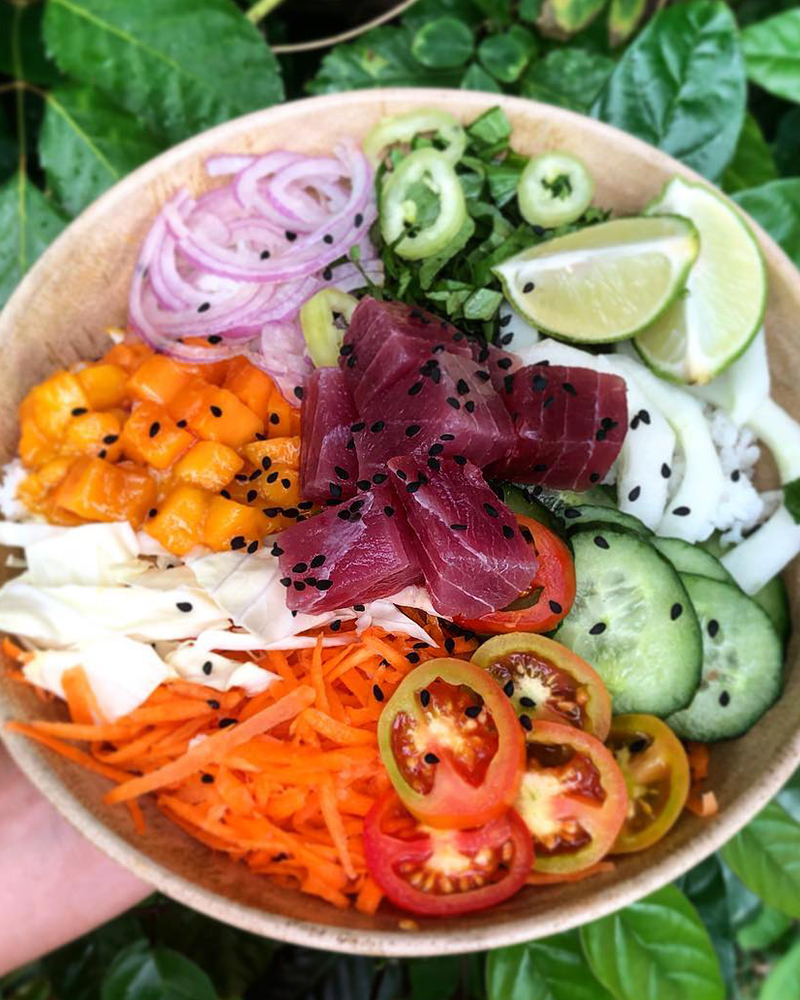 The Grove
When you just can't go any longer without an Aussie style brunch and coffee, look no further than The Grove. Run by a couple of Australians from Byron Bay, it's no wonder they've got the whole breakfast and beach vibe thing down pat. The coffee is as good as you'll get in Australia while the breakfast tacos and rosti eggs benny will do the trick every time. These guys also do good fish tacos and cocktails, so you just might want to go back for dinner.
Garlic Cafe
You could easily come to Hiriketiya and never eat Sri Lankan food but that would be a crying shame. Even if you've been in Sri Lanka for weeks and think you're all rice and curried out, you have to try Garlic Cafe's curry buffet. They do change the curries on offer regularly but you can usually get your mitts on the delicious and notoriously hard-to-find polos (jackfruit) curry as well as all the staples. You can also order off the menu and word on the street is that these guys do the best fish in town. Garlic is also the best place to get string hoppers and other traditional Sri Lankan breakfasts, so don't be shy about going back in the morning.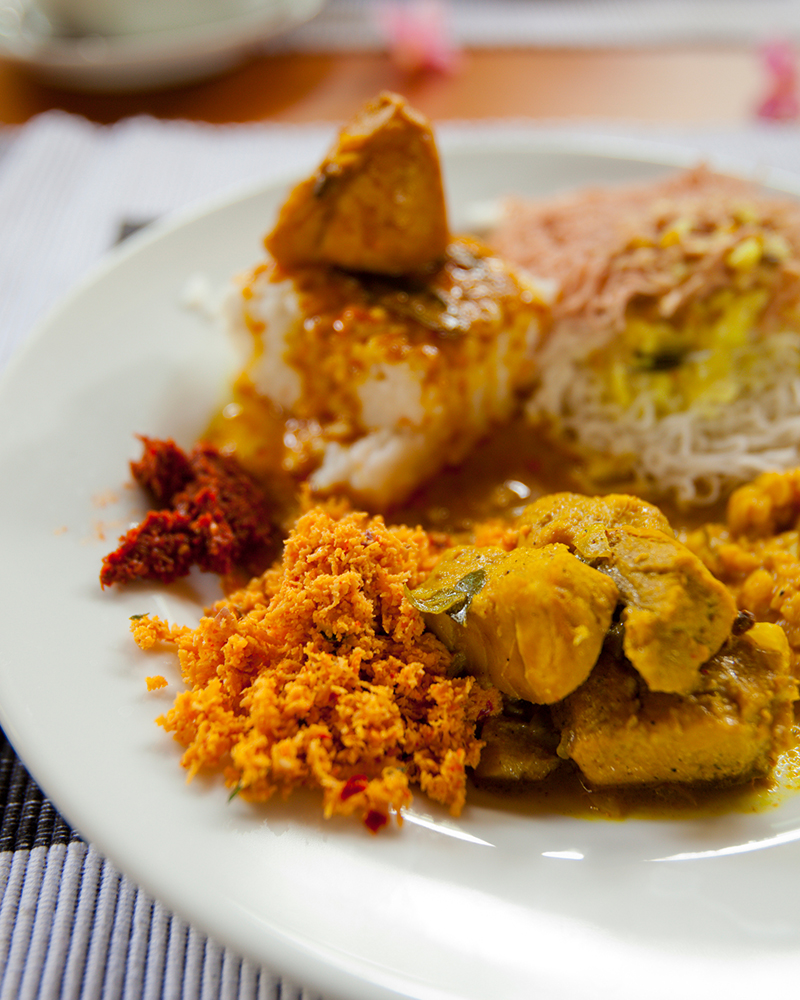 Moana
When you want to eat dinner right on the beach, find yourself a seat at Moana. Serving up super fresh seafood and a killer fish burger, we'd also suggest adding a serving of the Moana poppers to your order because you can never go wrong with cheese-stuffed peppers. Grab a king coconut or a cocktail and you've got yourself the makings of a perfect night.
Janidu
Kotthu is everyone's favourite Sri Lankan street food and Janidu whips up one of the best in Hiriketiya. For the uninitiated, Kotthu is fried roti chopped up into small pieces and fried up with vegetables and either egg, cheese or meat (or all three). It's not too dissimilar from fried rice, but with roti in place of the rice; what's not to like? Janidu's kotthu is delicious, cheap and served up right on the beach so you can enjoy it with your feet in the sand. It's the perfect spot for a quick lunch between surfing and napping.
Where To Drink
Dots Bay House
If you're looking for the best passionfruit mojito in the country, head to Dots Bay House. Even better, head to Dots between 6 and 7 pm and get two for the price of one. If passionfruit mojitos aren't your thing, not to worry, there are plenty of other options on the menu like the Dot's Mule (made with Sri Lanka's national liquor, arrack) and all the classics. The team in the kitchen also cooks up some seriously yummy food—think beetroot hummus, cheese roti, fish tacos and juicy burgers—so do yourself a favour and get a bite to eat while you're there. Dots is also a cafe (and a yoga shala and a hotel, more on those soon) so try and make it here for breakfast and coffee too.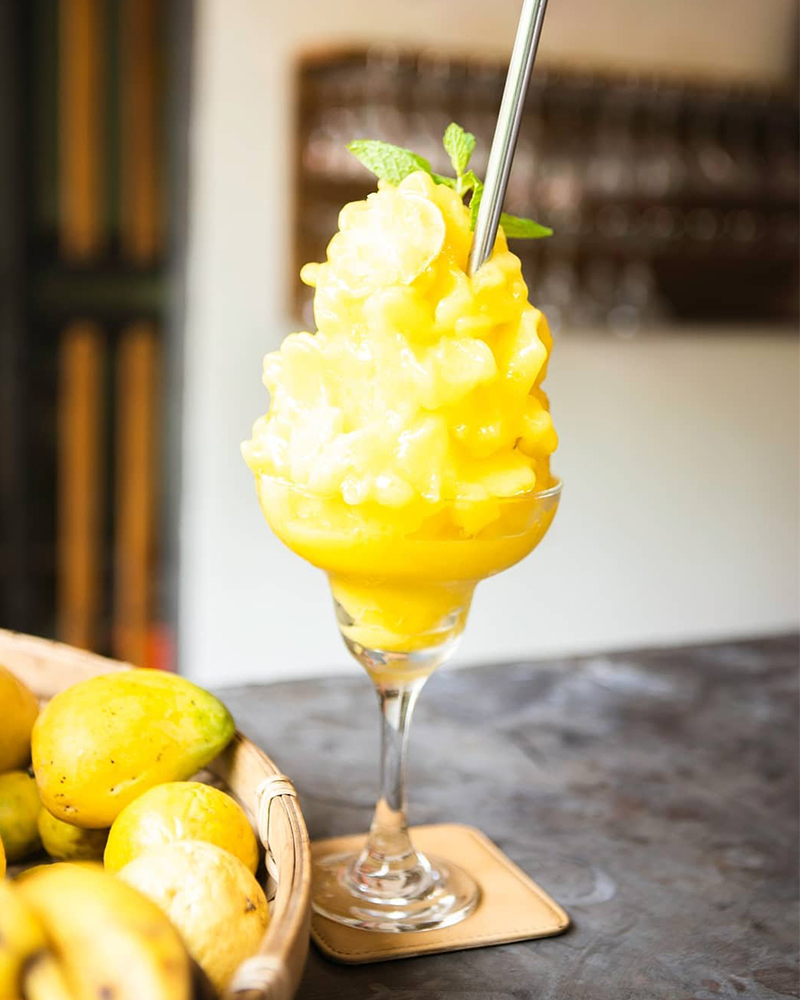 Salt House
Salt could just about be your one-stop-shop for everything in Hiriketiya. It's the perfect place to eat, drink, sleep, chill and even get your yoga on, we've just listed it here because they play host to great gigs on the regular, making it the perfect spot to knock back a few cocktails while enjoying some tunes. But if you really want to do the night right, go early and get dinner too. They offer a mix of local and international dishes and they do truly delicious sweet potato fries that you should get regardless of what else you order.
What To Do
Absolutely Nothing
We realise it's controversial to put 'nothing' on a list of things to do, but we'd also say it's highly advisable to spend at least half of your time in Hiriketiya doing absolutely nothing except lazing on the beach and perhaps drinking a fresh coconut or two. The beach in Hirektiya was made for day naps thanks to the copious amounts of shade offered by the palm trees, though sun worshippers can always find a spot to catch a couple of rays (just slip, slop slap first please). Of course, you can always put doing nothing on hold for regular dips in the beautiful blue ocean in front of you.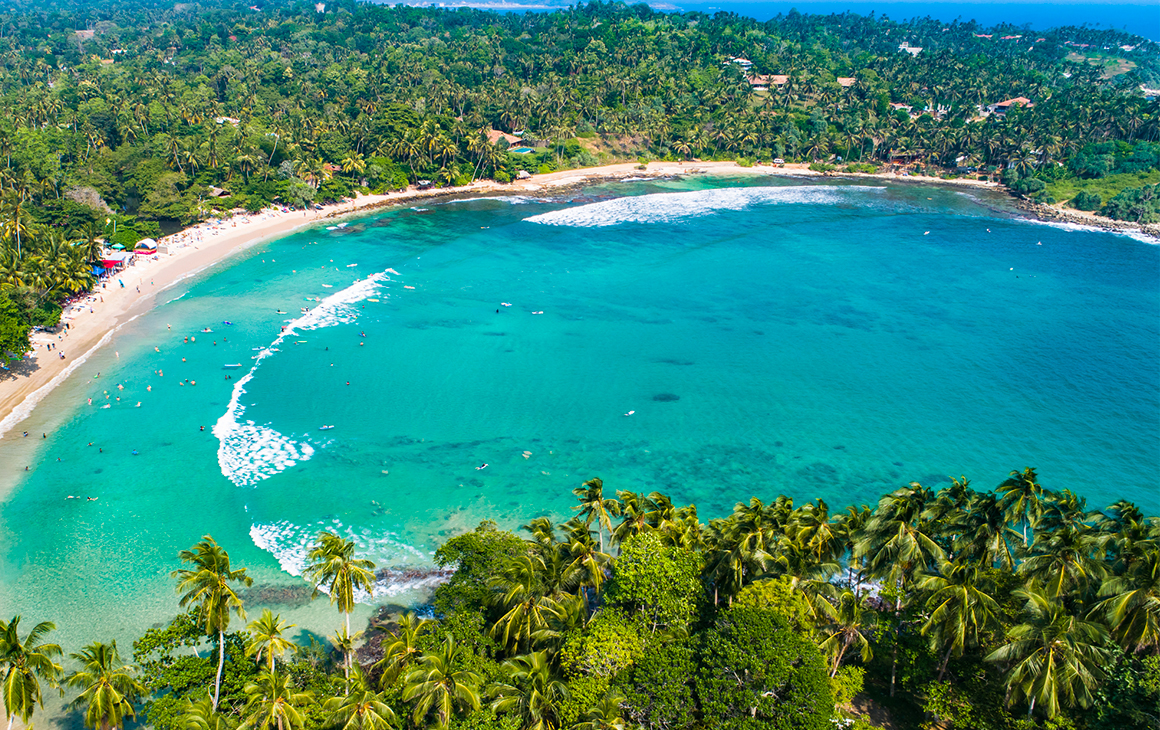 Surf
Once you're suitably relaxed and salty from all that nothingness, meander on over to one of the rental spots along the beach and get yourself a surfboard and/or a lesson depending on your expertise. Hiriketiya is one of the rare beaches which is suitable for just about every level of surfer and also caters to those who just want to swim too.
Yoga
When you want to get active but don't want to ruin the chilled vibe you've been perfecting on the beach, a spot of yoga should do the trick. There are a few places to do it in Hiriketiya but our top picks are at Salt House or Dot's Bay Guesthouse. Dot's is right next to the beach so you can cool down after a session, though at Salt House you can have a dip in the pool and then indulge in breakfast at their cafe. It's a tough choice, so why not try both places out? They both also offer yoga retreats if you want to get seriously bendy.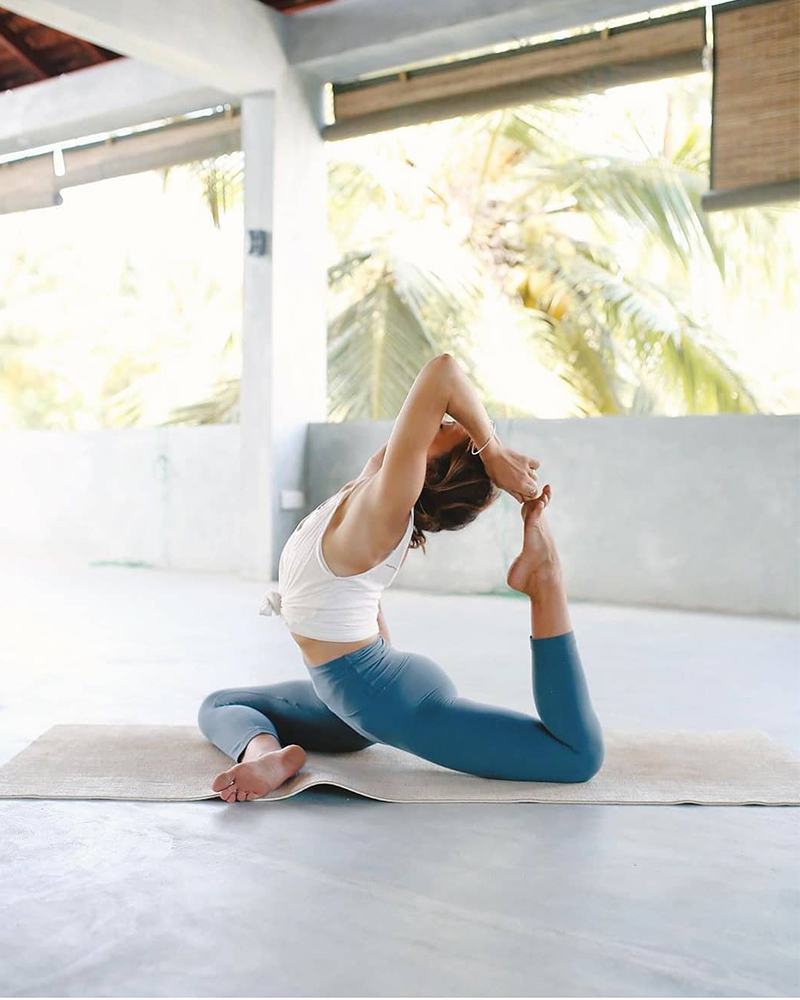 Catch A Sunset At Blue Beach
It's tempting to spend all your time at the horseshoe-shaped bay that is Hirketiya Beach, but you won't regret taking a 15-minute stroll over to Blue Beach Island to watch one of the most magical sunsets of your life. The 'island' is connected to the mainland by a sandbank so you don't need to get wet or muck around with boats to get there, but surprisingly no one seems to go there; the only souls you might come across are a couple of local fisherman pulling their boats in for the day. Make your way up the hill and soak up the serenity before heading back to Hiriketiya for dinner.
Where To Stay
Throughout Sri Lanka, the best places to stay are always homestays. These days most of them are set up like fancy guest houses so you'll always have your own bathroom and usually a private entrance too, but you get to chat with a local to find out all the insider secrets, you'll usually get a huge drool-worthy breakfast thrown in and you'll be supporting a local family. Sri Lankans are some of the friendliest people we have ever come across and more often than not the family will go above and beyond to make sure your stay is as close to perfection as possible, helping with things like bike rental, airport transfers, surfboard hire, taxis and just about anything else you can imagine.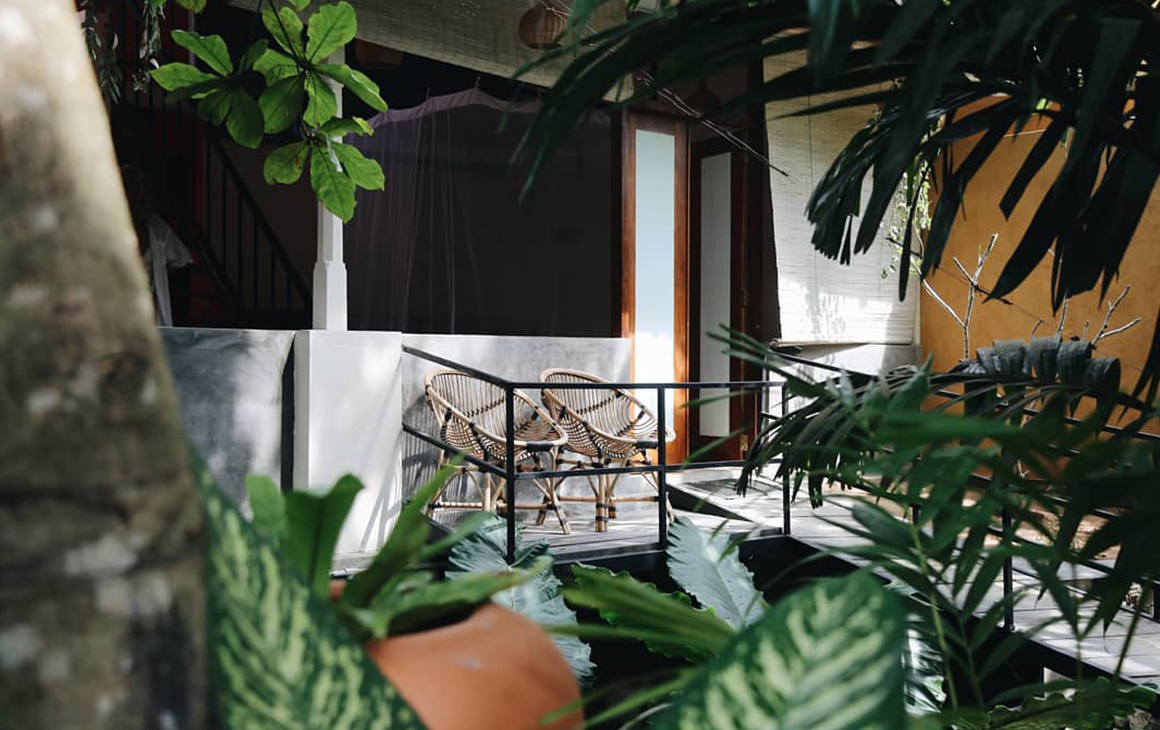 If you can't find one that appeals, Dots Bay Guesthouse, The Grove and Salt House—which are all mentioned above—all do beautiful rooms. Salt House, in particular, gets our tick of approval for the jungle vibes, chic interiors and free yoga for guests.
Next up, tick off every single spot on this list of Sri Lanka's most 'grammable spots.
Image Credit: Ashok Sinha, MariusLtu, Dots Bay Guesthouse, Malu Poke