Famed US burger joint Five Guys is coming to Australia.
We've had various burger chains from overseas dip their toe into the Australian water. In-N-Out usually make waves with their pop-ups, and recently Carl's Jr started expanding rapidly throughout the east coast.
After months of speculation, it has finally been revealed that Five Guys is finally making its way to Australia, with a first location scouted in Sydney.
If you're not yet acquainted with this U.S-based burger chain, Five Guys are known for two things; burgers and fries. But these burgers are unlike anything you'll find at a typical fast-food joint. Five Guys operate on a "no freezer" promise—their brioche buns are freshly grilled, the ground beef patties are shaped by hand and their hand-cut chips are fried on demand, skin-on and straight to your table.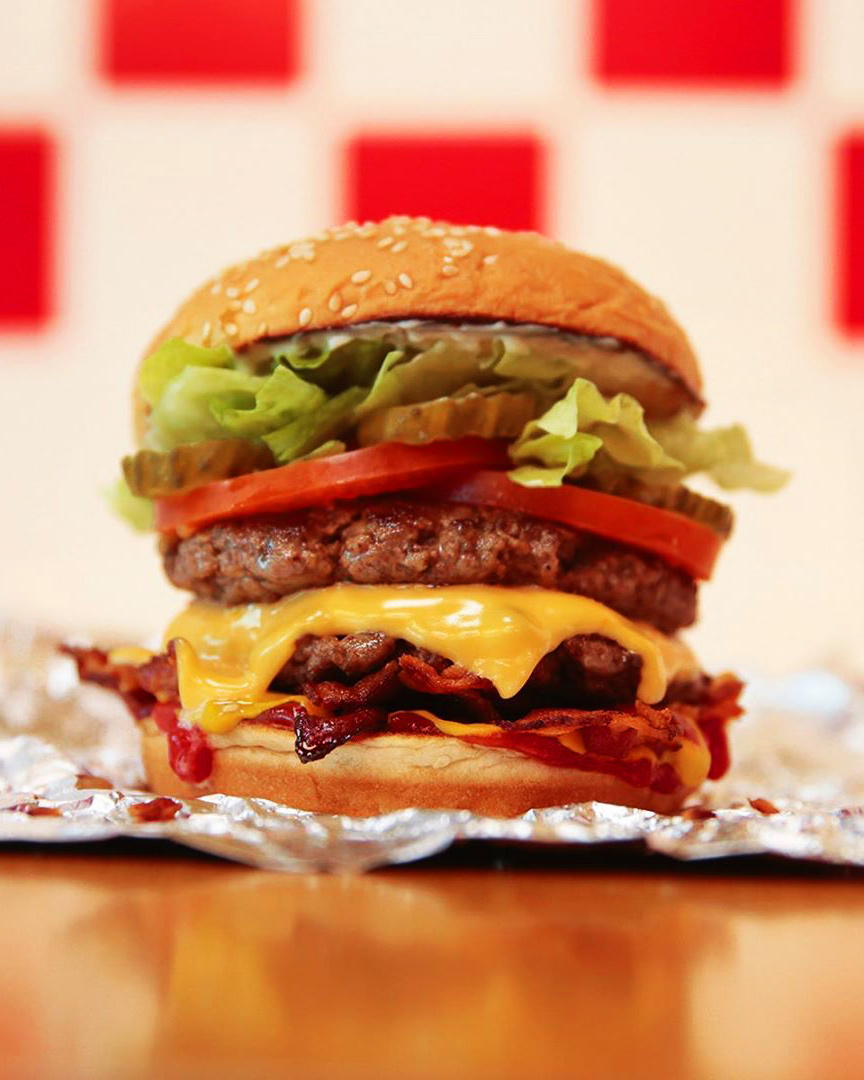 Five Guys offer a massive 15 different toppings that'll help take your burger to the next level. We're talking everything from grilled mushrooms, green peppers and pickles, to all your favourite condiments and sauces.
Five Guys really focus on doing what they know best and have clearly mastered the burger scene, evidenced by the worldwide cult following they've been quick to establish. From their first store in 1986, Five Guys have opened nearly 1,500 locations with international outposts in Paris and London. And they are now set for global burger domination with another 1,500 stores in development, including Malaysia and the UK.
The expansion of this mega-franchise into Sydney has been snapped up by Seagrass Boutique Hospitality Group, the weapons behind 6Head, The Meat & Wine Co and Italian Street Kitchen. A Seagrass spokesperson revealed that the first Australian Five Guys is set to open in Sydney's CBD in early 2021, before domination across the rest of the country and New Zealand too.
"Our commitment is to open approx. 20 stores nationwide in the right locations and with the right staff," David Ovens, CMO at Seagrass said in a statement. "We are currently looking for the best sites in Sydney's CBD."
Sharpen up your cooking skills on our Recipes section.
Image credit: Five Guys