If you've been looking for a reason to head to America for an unforgettable trip of a lifetime, now's your chance. The legends at Flight Centre are helping you start the shiny, new decade off on the right foot with a next-level flight sale to Chicago.
From April 26 to November 27, if you're wanting to escape the winter chill and head to warmer pastures, East Coasties can nab return flights to Chicago flying Air New Zealand for under $1,200 while Perthians can jet off for just $1,255—now that's a steal. To top it all off, you can score a free Air New Zealand lounge pass so you can kick off the vacay vibes from the get-go when you book with Flight Centre.
Obviously, the more coin you save on your flights, the more coin you have to spend on yourself while you're over there—so you'd be crazy not to take advantage of this rare opportunity.
And if Chicago wasn't necessarily the first stop on your USA hit list, we can assure you it's certainly one for the bucket list and not to be missed. Just a skip, hop and a jump from The Big Apple, Chicago is a bustling Midwestern city that boasts awe-inspiring architecture, a lively theatre-heavy nightlife and incredibly tasty cuisine.
Summer is definitely the best time to head to Chicago as it's brimming with epic (and we mean large) music festivals and outdoor festivities. The city absolutely comes alive when the sun hits the river and the skyscrapers glitter under the warm summer glow.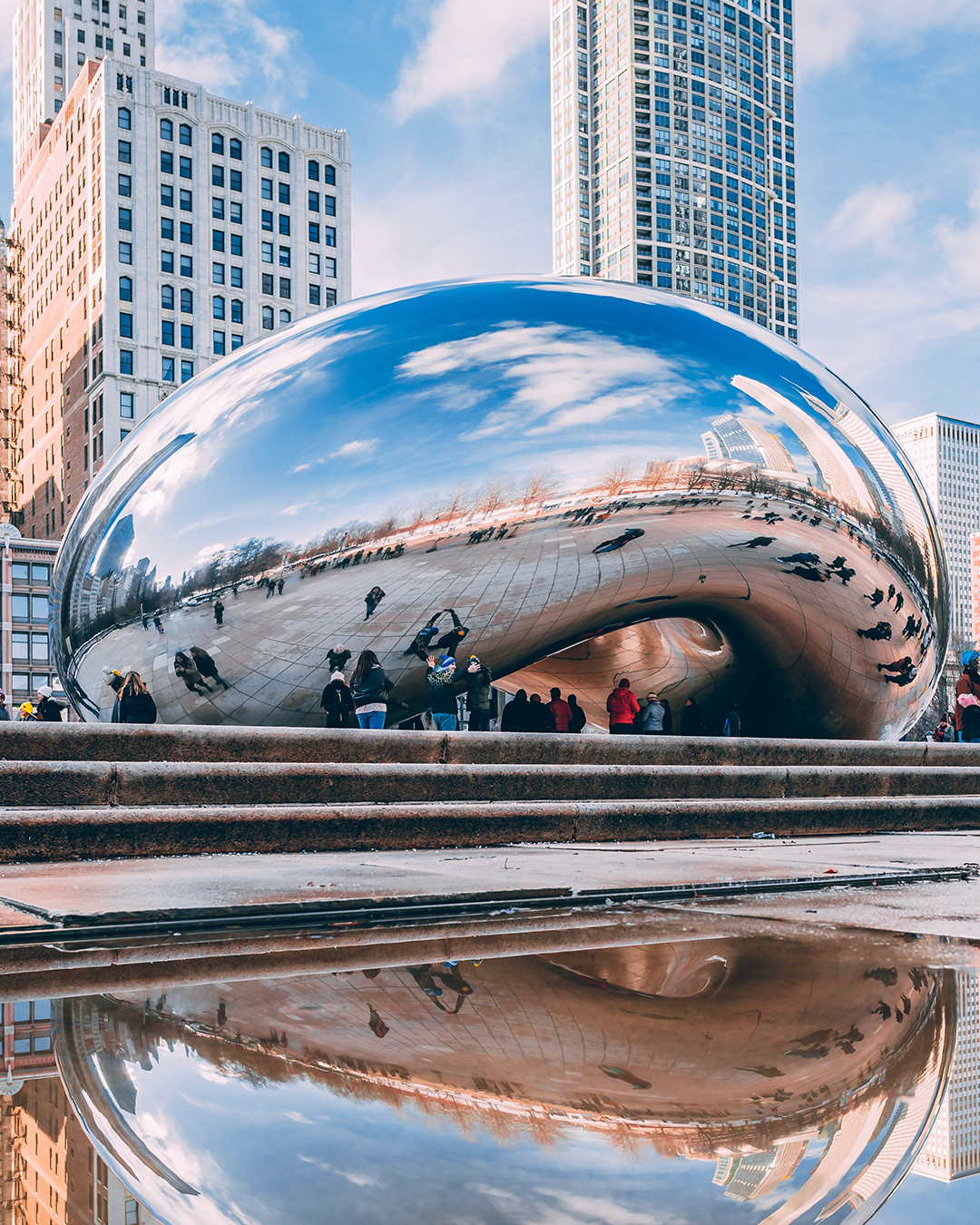 Soon you'll be living your best life with a slice of deep-dish pizza in one hand and hailing a yellow cab with the other.

So, are you ready to kick off the shiny, new decade with an unforgettable trip to America? Be sure to check out Flight Centre's unreal Chicago sale and score yourself a holiday with a luxe lounge pass for a steal. And why stop at just one destination? Flight Centre is serving up a slew of Air New Zealand flights to dreamy destinations for a steal, including LA, Buenos Aires and the Cook Islands, so be sure to suss them all out.
Editor's note: This article is proudly sponsored by Flight Centre and endorsed by Urban List. Thank you for supporting the sponsors who make The Urban List possible. Click here for more information on our editorial policy.