Any stragglers out there? Welcome! You are my people. Uni has already commenced and you completely forgot, right? Never fear, we've got you covered with our pick of uni essentials so you don't get caught with unchecked swag.
Giddy-up scholars, school's in session. Here are the 8 uni essentials you need to own campus.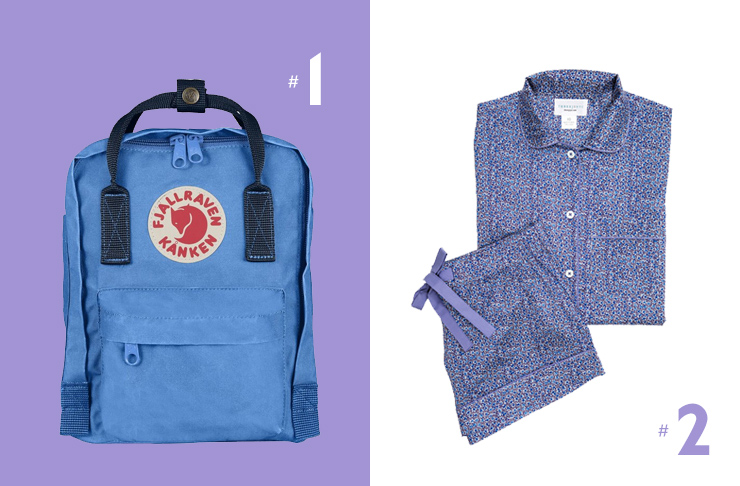 #1 The Backpack
Yeah you could go for a satchel and the lopsided look, but why should one shoulder get all the glory? Double-strap it with Fjallraven's Swedish feast for sore eyes and backs. Their classic Kanken style has the space capacity of a Tardis and is a chiropractic joy to tote around campus. Good luck deciding on which colour though.
The Kanken Classic by Fjallraven is available here.
#2 PJs as Daywear
Pyjama wear as daywear is one of my absolute favourite uni hacks for when semester gets gnarly. It's super comfy and keeps you looking chic and fresh no matter how late you stayed up cramming. My tip is to jump into the jammies early in semester and set a precedent so that by the time swotvac is upon you no one will suspect that you camped overnight in the library.
Three J NYC's Phoebe pajama short set is available here.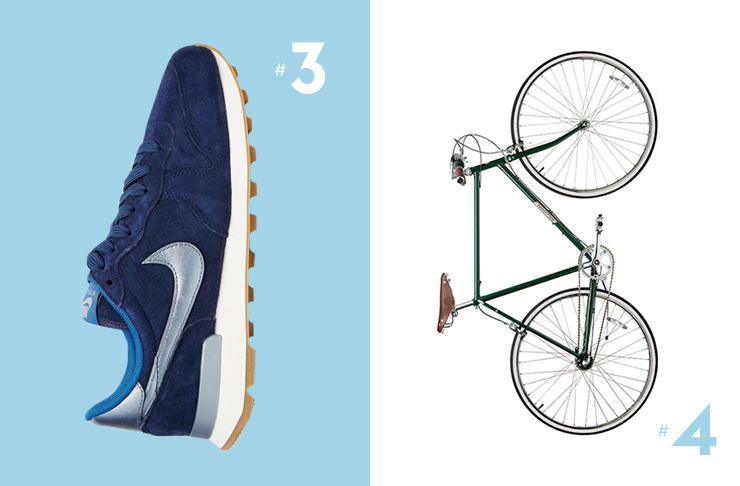 #3 Fresh New Kicks
Uni is no place for delicate footwear. You've got places to be, staircases to bound, divots to make, and there's no way you can go about it fiddling with buckles and toe straps, believe me. I've ruined a lot of Blahniks that way. Keep your luxe and practicality factors high with some premium athleisure trotwear.
The Nike Internationalist trainer in navy is available here.
#4 A Sweet Ride
Kiss a long, sexy goodbye to parking tickets tucked 'neath your windscreen wipers, and say hello to the calf shelf of your dreams. If the prospect of zipping around on pedal power alone seems a bit daunting, Papillionaire cyclesmiths have done you a massive service with their stylish, retro Café Racer. Restrictive Lycra is but a small price to pay for free parking.
The Papillionaire Cafe Racer is available here.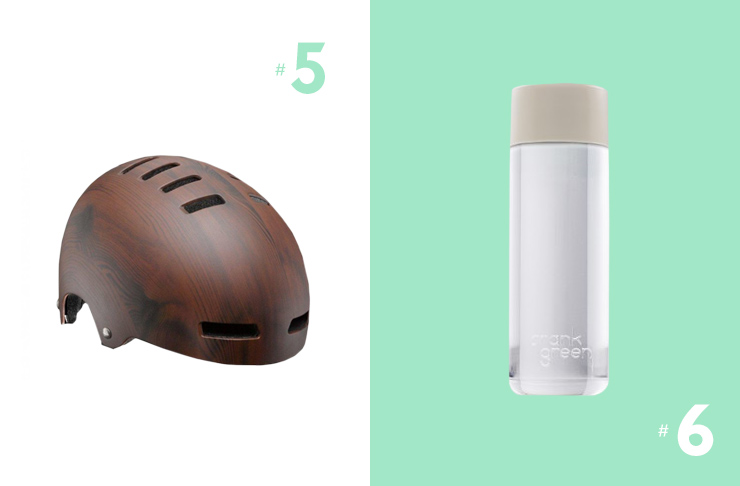 #5 Helmet
And while you're peddling around campus on that raunchy sex magnet, don't forget to wear protection. Your brain's where all the uni goodness goes so don't go playing fast and loose with the wind in your hair. Buckle that shit up. But rather than succumb to the woes of helmet hair and having to carry a comb in your pocket like a greaser, break out with a slick helmet you won't mind wrecking your do with. There's only one name in the game of protecting your dome and that's Lekker:
Lazer Helmet In Brown Wood is available here.
#6 BPA-Free Hydration
You know what's worse than finding a puddle in the bottom of your backpack? A BPA infested puddle. NO MORE. Leaky bottles have drowned my notes for the last time thanks to Frank Green and his clever pop 'n lock bottles. He's my man for swigging on the go.
Frank Green reusable coffee cups and water bottles available here.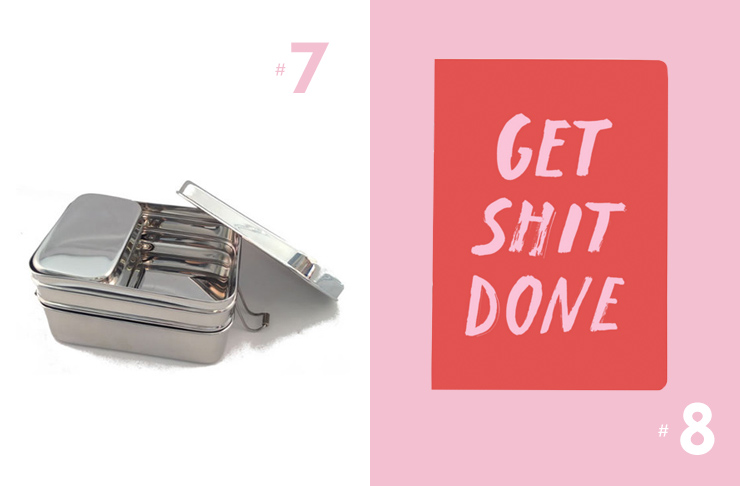 #7 Classic Tupperware
You're an adult now; you can bring a packed lunch. Don't give me that look. It'll be fun! You used to love carrot sticks! Remember how much you used to love carrot sticks? What if I threw in a Babybel, would that make you happy? That would make you happy wouldn't it. Just try not to eat the wax this time. Or the cellophane wrapper…
Keep your lunch fresh with a stylish ECOlunch stacker available here.
#8 Get Shit Done Diary
Do more than just keep track of your appointments, plan your damn future with a Mi Goals diary. You'll become motivated, inspired, reinvigorated, and amped by the powerful mantra emblazoned on the cover. And you will, believe me. Honestly, it's like having a tiny person in your pocket who just believes in you all day.
Become everyone's role model and get the Mi Goals Get Shit Done diary here.
Image credit: Pinterest
Looking for more fashion inspo? Check out our article 8 Loafers We're Loving Now!