Three years ago, Lauren Silvers and Lisa Maree had never heard of one another. The entrepreneurs were busy running their own businesses from Sydney and LA respectively. But when a chance encounter with an investor suggested they combine their companies, the duo decided to pool their resources to create one of the country's most successful beauty apps, Glamazon.
We caught up with the boss ladies to talk about their unconventional beginnings, disrupting the industry and taking on the tech world.
You were both working on separate apps/businesses before coming together, can you tell me a bit about that?
Lauren: I had been working as a publicist primarily for fashion and beauty clients and found the process of booking and paying for salon services to be quite inconvenient and not conducive to a busy lifestyle. So, in 2013 I quit my job and set out to build Australia's first premium, curated salon booking app, enabling women to access local available salon appointments without the hassling of ringing around. About two and a half years later, I started to see a cultural shift towards P2P services and it occurred to me that the salon professionals could become mini mobile salons and conveniently go to people's homes. I didn't want to start from scratch, so I looked for competitors in the market to merge with.
Lisa: It's a funny story because I had noticed an emerging trend for at-home beauty services in LA. I have another business, a fashion label Lisa Maree, that is based in LA and so I was living there at the time. I bootstrapped that business from a start-up to a multi-million-dollar international label and felt it was time to start a new venture. I moved back to my home town of Sydney and started Glam Crew, which was the first at-home beauty app in Australia.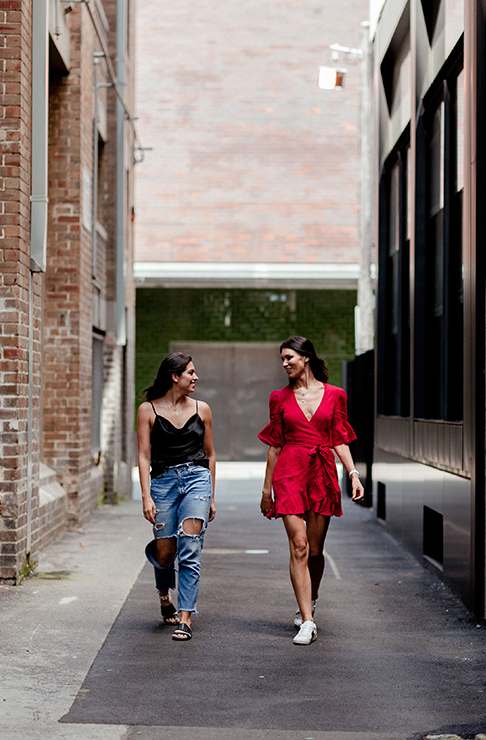 What inspired Glamazon?
Lauren: Initially, in 2013, the mission was to give women instant access to beauty services without the hassle of researching where to go, commuting and paying for parking. Now, as consumers, our expectations have risen and we simply expect instant booking and payment processes for everything, from food to fashion, cars to furniture. Today our inspiration and our mission has evolved, and now while still creating a convenient booking platform for customers, we also aim to empower beauty professionals to become entrepreneurs, liberating them from a low earning salon wage and allowing them to 4x their income while having work/life flexibility. Seeing the new livelihoods that Glamazon is facilitating is what inspires us daily!
How did you both link up with one another?
Lauren: We were introduced through an investor at the end of 2016. He had met Lisa initially, and he loved the disruptive concept of GlamCrew and wanted to do something. He ended up researching the market and came across Glamazon and said that if we merged our business he would invest. He became our first investor and we now call him the matchmaker!
What experience did you have in the technology sector?
Lisa: Neither of us had technical experience at all. But that's the beauty of the internet, you can outsource your weaknesses quite easily, quickly and affordably! Both of us outsourced the tech to an offshore team at the time. Now we have an in-house team.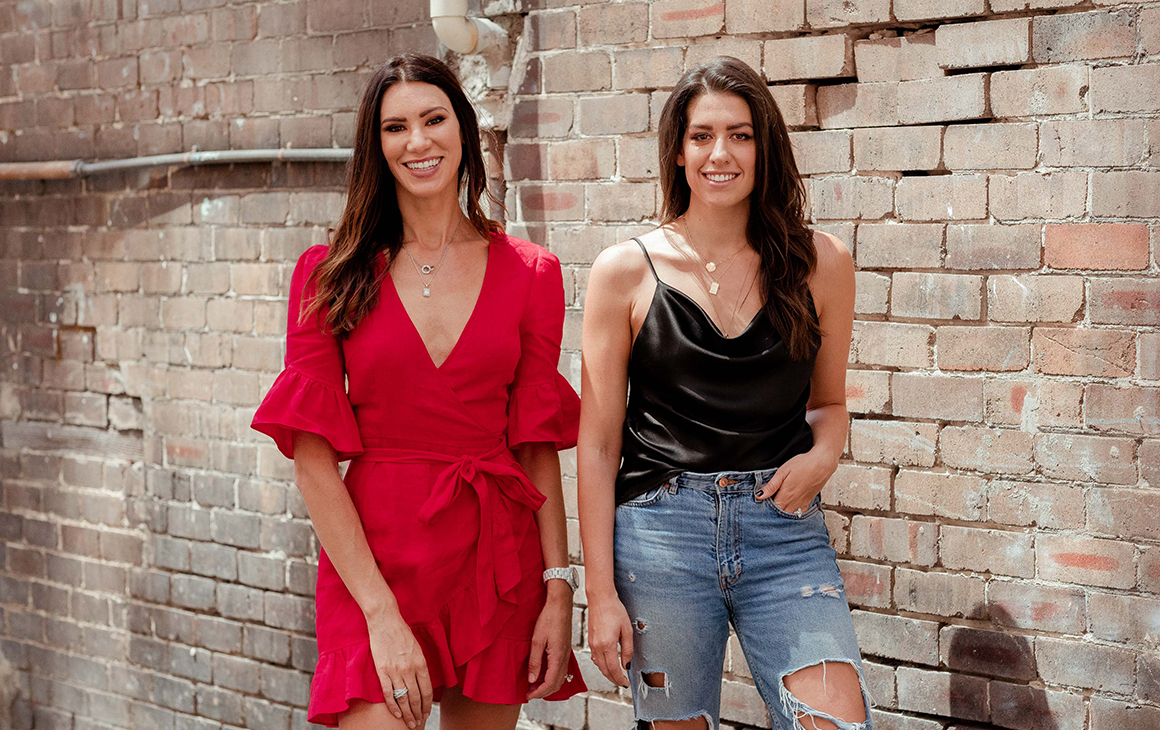 What were some of the biggest challenges of merging your businesses?
Lauren: Initially it was the legal and accounting administration that was the biggest challenge. Then it was educating users and the market that we were the one company, which was difficult. Ultimately, our vision was aligned from day one and so the rest was smooth.
And on the flipside, what were the biggest benefits?
Lisa: Two brains are better than one! The entrepreneurial journey can be lonely and isolating, so having someone to share that journey was great. Also, having a co-founder with an opposite skill-set is hugely beneficial from a human capital and economic perspective.
Funding is a hurdle for many start-ups, how did you secure capital?
Lauren: Our first investor Sean, saw huge potential in the GlamCrew business model and the Glamazon branding and tech, and the merger was the catalyst to securing our first round of funding. Sean connected us to some of his friends and we raised $300,000 in our first capital raise. After our appearance on Shark Tank and as we continued to grow, we were able to secure another $325,000, and that funding helped us reach new milestones with our marketing and product which then saw us raise a further $600,000. Traction is key to raising capital so you have to prove growth and repeat users, which we had.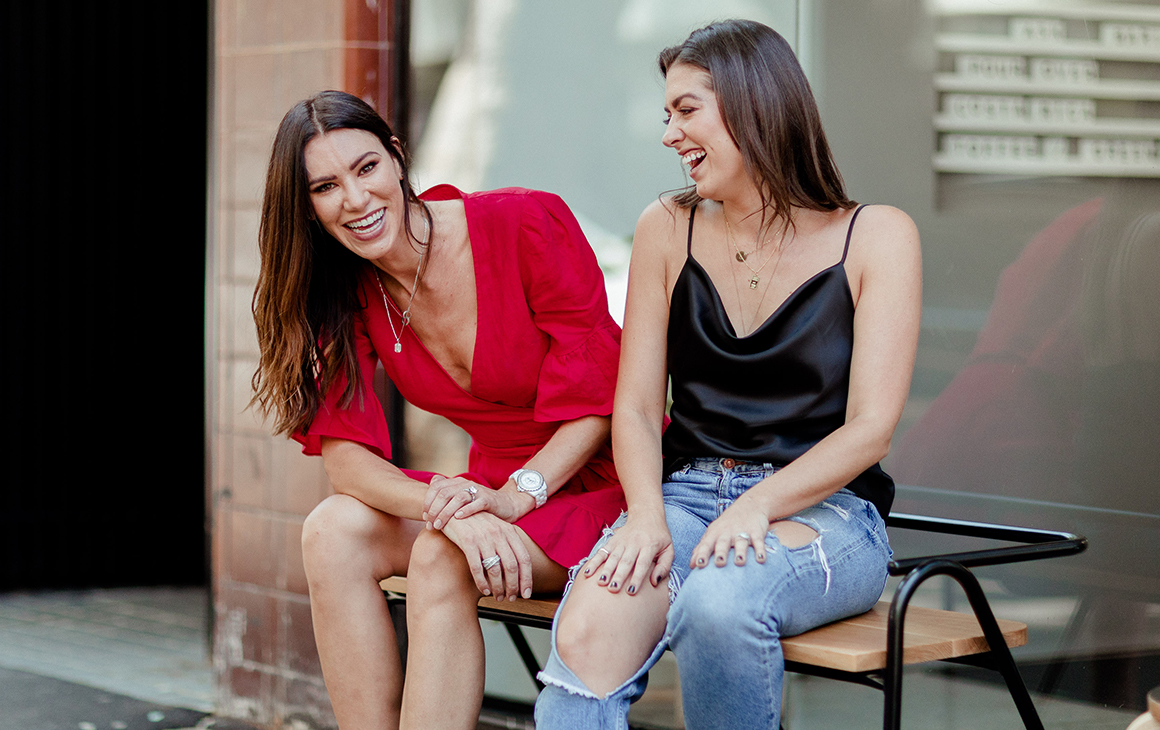 How has the business changed since its inception?
Lauren: The first couple of years of a start-up it is all about validating that your idea and product fits in with a market and will relate to transactions. With a start-up you're essentially creating something from dust, there's no clear path to travel and you're innovating and disrupting so it takes longer for a market to adapt to what you're offering. Once we had done this separately and had joined forces, capital allowed us to hire a team, allowing us to hit growth milestones faster. Having an inhouse tech team, inhouse customer care and marketing were game changing for us!
What was your biggest pinch me moment so far?
Lisa: Raising $1.2m is still a highlight, appearing on Shark Tank, and getting into Australia's best accelerator, Startmate.
What advice would you give to other people wanting to launch an app?
Lauren: I would proof out your concept first via a mobile friendly website. Apps are expensive to build and maintain and require a lot of expertise, particularly if you're non-technical and require a product manager to help translate your vision into technical terms! Do as many small, manual tests with small groups of customers first and make sure you're solving a big enough problem.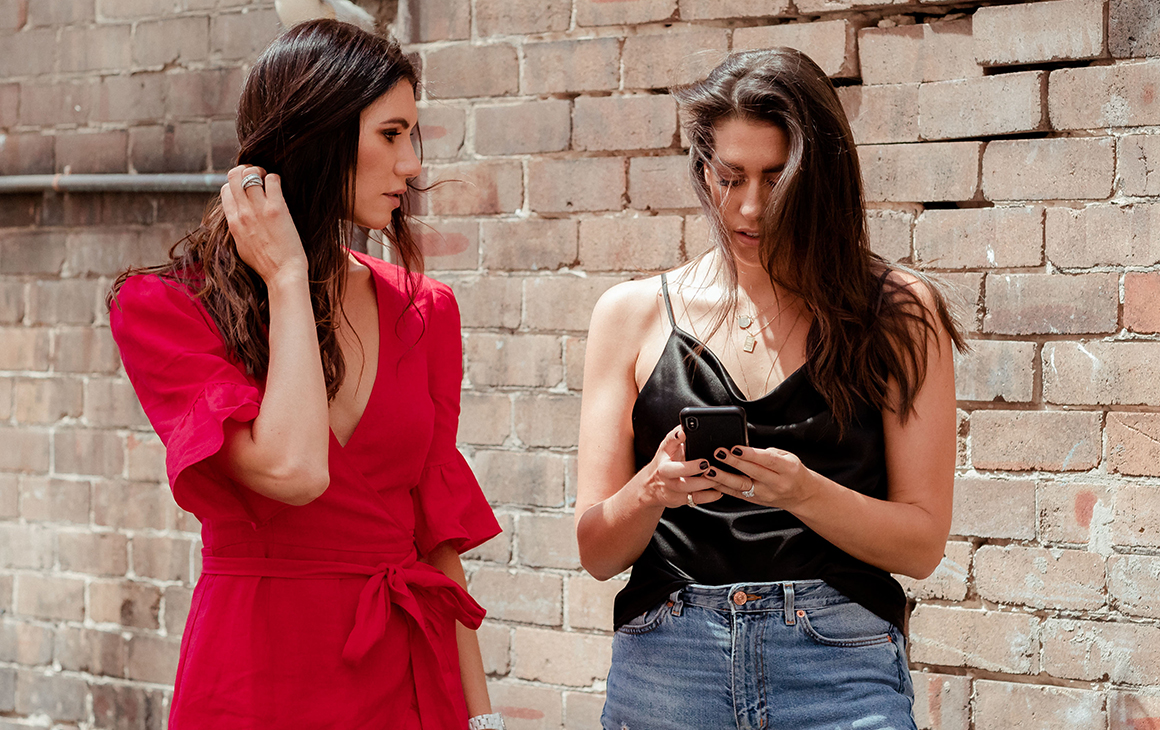 What are your plans for Glamazon in the future?
Lauren: We plan to be a global beauty community to access beauty services, product and content delivered to your door, rated and shared by peers. We have our eyes set on Asia next!
Lastly, describe your average day?
Lisa:
5:30am: Check emails from the USA.
7am: Pilates class, I need exercise in order to focus for the day ahead.
11am: I'm in the office, in a team meeting or checking emails and getting into the tasks I have for the day.
3pm: I'll have an afternoon coffee to keep me going, I am usually running from meeting to meeting or working with our team in the office.
6pm: Wind down! I'm skipping out of the office to take my dog to the park and looking out over the ocean to wind down from a busy day.
Lauren:
6:15am: I go to the gym 3 times a week and twice a week I walk in Bondi as the sun rises. It's my favourite part of the day!
8.30am: I arrive in the office ready to tackle the day, usually starting with urgent emails and time sensitive tasks.
11am: Team meeting to discuss prioritisation of tasks and to solve any urgent problems.
2pm: Second coffee to help me power through an afternoon of meetings!
7pm: My fiancé is the cook in the family so I usually sit down for a nice home cooked meal made by him!
To keep on top of everything to do with side hustles, amazing jobs, and money, head to our Career & Money section.
Image Credit: Rocket K Weijers for Urban List