When you talk about girl crushes, they don't get much bigger than the love we have for Maia Mitchell—and we're not alone, she's got a casual six million Insta followers.
Raised in Lismore, NSW, she has been quietly working her ass off in the acting world since she was 12. First earning roles on tween favourites Mortified and Trapped, she went on to become a Disney darling featuring in a series of the iconic brand's shows and flicks. Fast forward to today and she's achieved total girl boss status, co-executive producing and starring in Good Trouble on Stan (watch it immediately) with her bestie and on-screen sister Cierra Ramirez. And if you're wondering, yes, it's a spin off from The Fosters so keep the tissues close.
While isolating from her home in LA, Mitchell caught up with us to chat about how she cracked the industry, overcame self-doubt and the Aussie snack she's been devouring in lockdown.
Rewinding back to your youth, growing up in Australia did you always have dreams of being an actor?
I always knew I wanted to be a performer, in some capacity. For a while I was pretty serious about dancing, but I found out I had scoliosis and had to quit ballet around the same time I booked my first TV show so I took that as a sign and ran with it.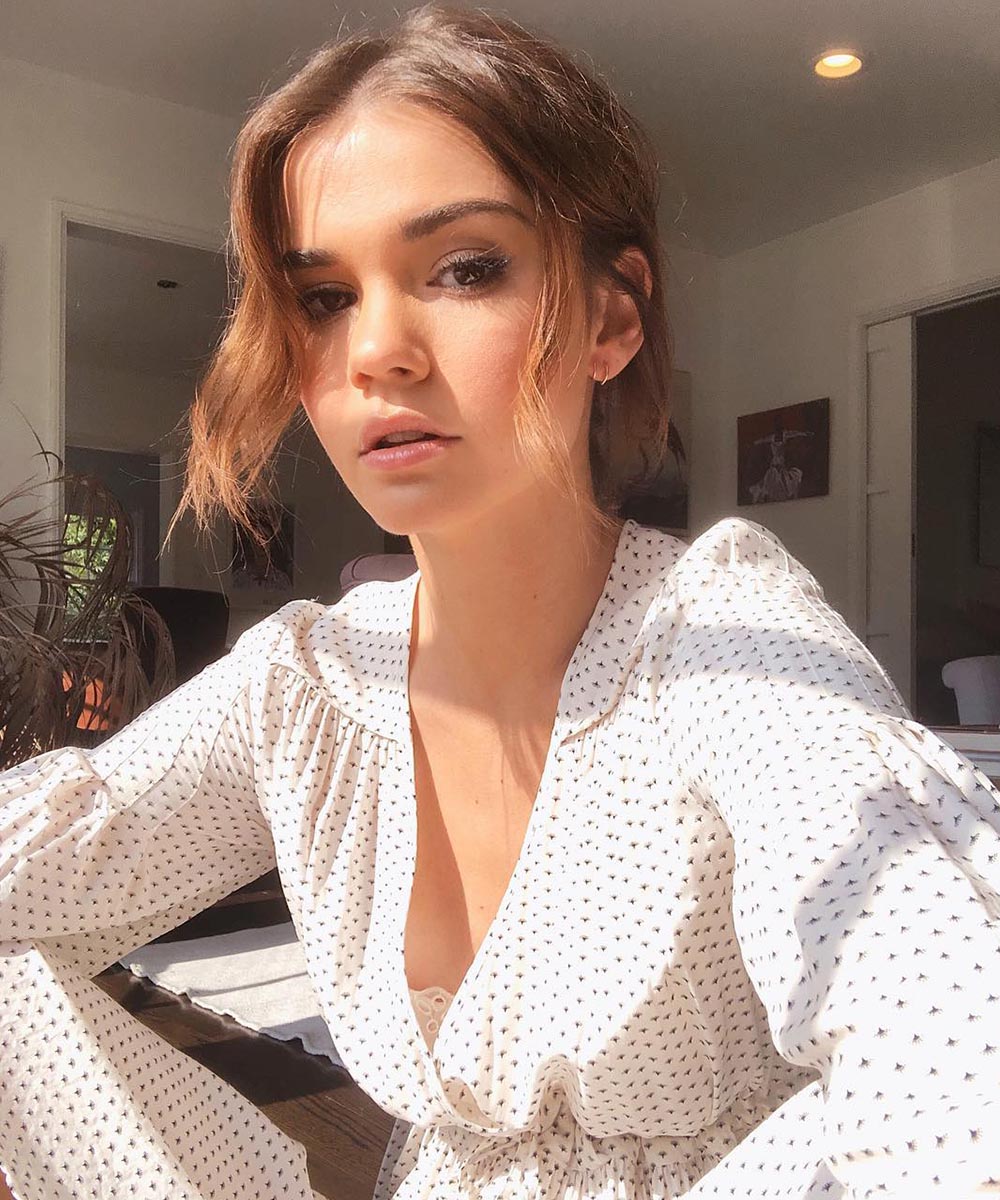 You moved to LA when you were just 18, what prompted the big move?
Moving to LA was definitely not the plan. I was flown out by Disney Channel to shoot a pilot and a movie for them and while I was in LA it became pretty clear that it was where the opportunities would be for me.
It was messy, though. I got an apartment, but the pilot I had filmed didn't get picked up so I ran out of money within a couple of months. I was sleeping on couches while we filmed The Fosters pilot and eventually had to move back home with my parents. The following year I was in LA for what was supposed to be a week filming promo for Disney Channel but I got the call on set that The Fosters had been picked up for series, and I've been living here since. Basically, I got lucky.
So many people have dreams of "making it" in Hollywood, how did you crack into the industry?
For me it was the classic "Luck is preparation meets opportunity". I think so much of getting that foot in the door is about timing and circumstance, but you also have to work hard. I was lucky I was able to start working as a kid, so I guess I got a head start in a lot of ways. I credit everything to my parents moving mountains to support me, between the acting classes, auditions, relocating the family while I filmed out of town. It takes sacrifice and it's not always easy. But worth it in the end.
What's been one of the biggest hurdles you've had to overcome in your career and how did you do it?
If I'm being honest with myself, the biggest hurdle was entirely self-motivated. I used to have a habit of comparing myself to other actors my age who, in my eyes, were further along in their careers. Thankfully I was able to stop that pattern of thinking a few years ago and immediately found that the types of projects that I wanted to be a part of started coming my way. It's ironic, but I think the negativity and the pressure I was putting on myself were blocking those opportunities.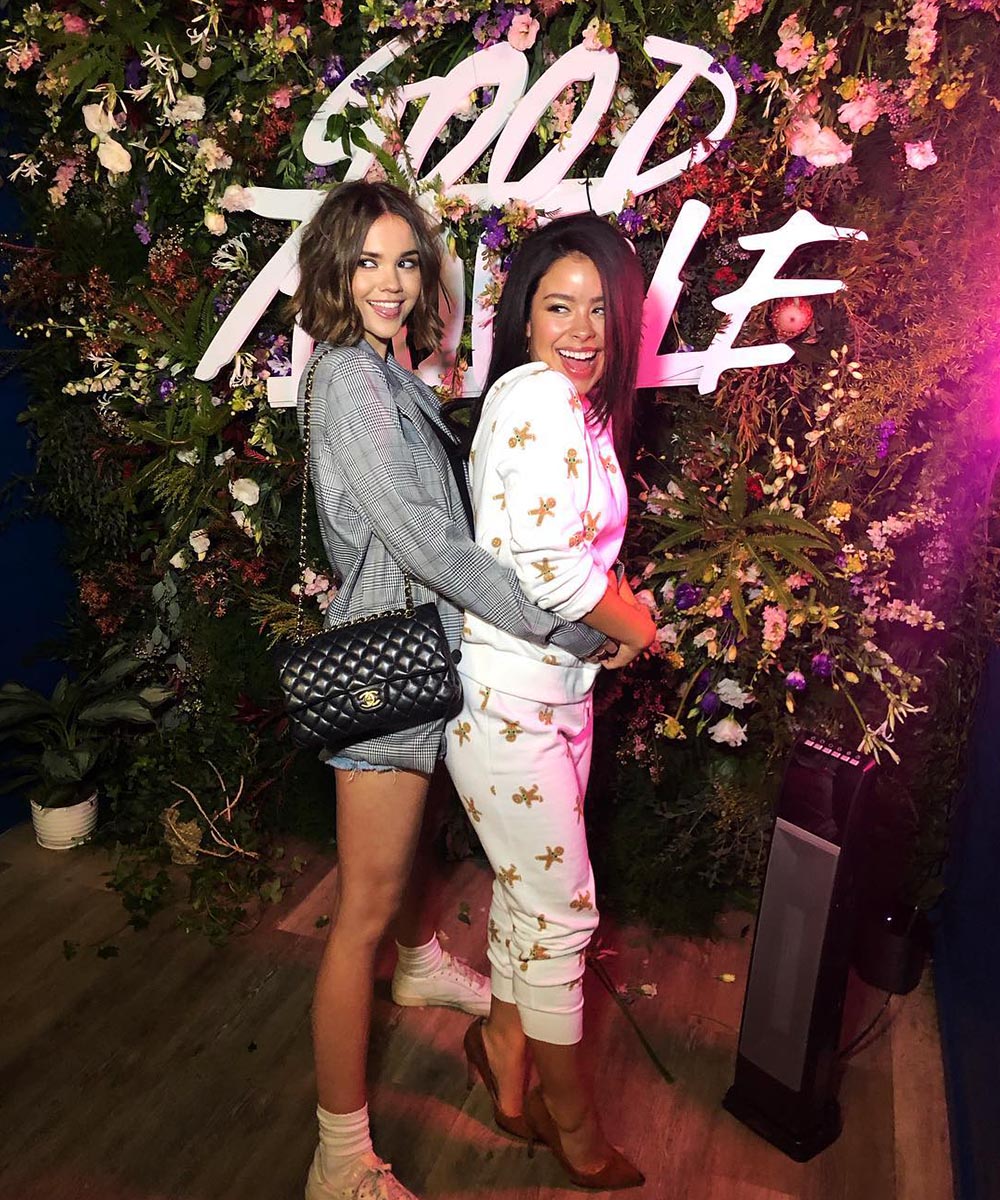 AND ON THE FLIPSIDE, WHAT'S BEEN ONE OF YOUR BIGGEST "F--- YEAH" MOMENTS SO FAR?
An awesome moment was sitting next to Cierra (Ramirez) at our Good Trouble premiere. Seeing mine and my best friend's names next to an executive producer title was something I'll never forget. Also, having a movie premiere at Sundance was always a goal of mine so that was cool.
Looking to the future, what are some dream roles or projects you'd love to manifest?
I honestly feel like I'll be ready to retire once I've shot a period film or show. It's cheesy but Pride and Prejudice is my favourite, and I think I've seen Downton Abbey four times in full. Any Jane Austen adaptation would be just fine.
You had just begun shooting season three of Good Trouble (I'm obsessed with it by the way) when Coronavirus shut it down, what have you been doing in the meantime?
Yep, we were five days into our season three premiere which, by the way, is a doozy and will be worth the wait! Since then I've been catching up on TV shows and books. I'll try to cook most nights, but I'm not very good at it. My partner and I just bought a house, actually. It's a strange time to be moving forward when the world feels like it's paused, but we're just acknowledging it and appreciating how fortunate we are and taking the time to nest.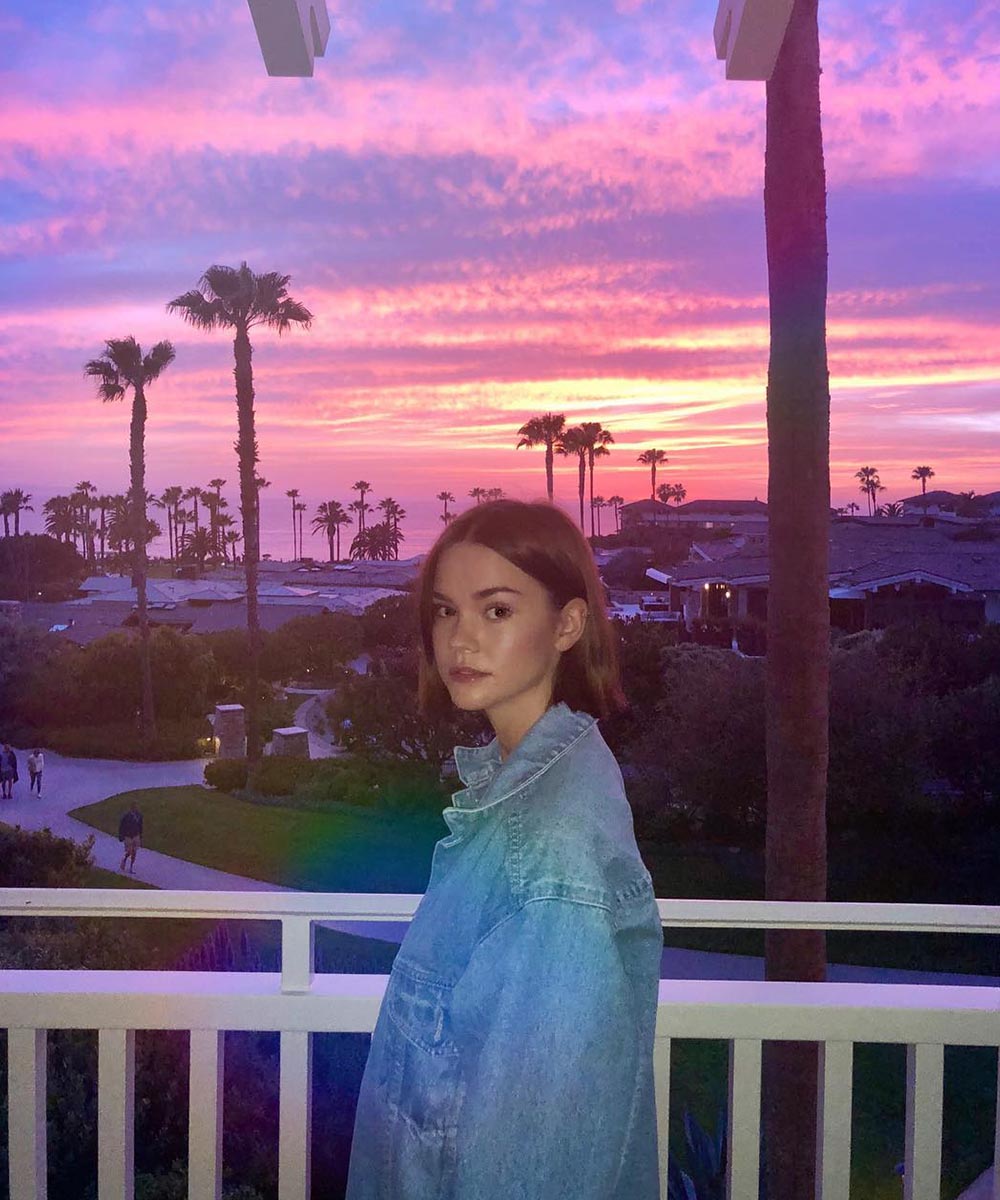 You've been isolating in the US, what do you miss the most about Australia?
I think the hardest part of isolation has been knowing that I can't get to Australia. Usually I'll head back and see family when I have a few months off, so we're definitely feeling that separation. Luckily my mum was here right before the shut down and had stocked me up with Vegemite and Burger Rings, so I'm doing ok on the snacks front.
Finally, what's the best advice you've been given?
My mum has always been big on practicing gratitude, which I didn't really inherit from her until recently. At the start of quarantine I was having a tough time feeling motivated, so she recommended I start keeping a gratitude journal. If you're reading this and rolling your eyes, I hear you, but since I committed to writing in it a couple of times a week I honestly feel more present and inspired than ever.
While season three of Good Trouble is on hiatus, you can binge your way through the first two seasons here. And while you're at it, check out The Fosters too.
Be sure to check out our Getting The Gig chats with Seed & Sprout and Lahana Swim.
Image Credit: Maia Mitchell