Ghost towns. You see them in flicks, you hear about your mates visiting them and you'll often read about them on obscure international blogs, but do they actually exist? The definitive answer is yes, a point in the right direction is all that's needed.
Dig out your EMF detectors, and get yourself to some of Australia's most haunted ghost towns.
Walhalla
Victoria
Walhalla is truly a place that is frozen in time. There's one road in, and one road out, and the town famously was only connected to the electricity grid in 1998.
The town features many intact and well-restored heritage buildings surrounded by walking trails, and campsites. Usually, you can take a guided tour of the old Walhalla Gold Mine too if you don't mind the dark, but right now you may need to go it alone.
Keep an eye out for the Trembath Ghost in the Print Shop which almost all 20 of the permanent residents may or may not have seen.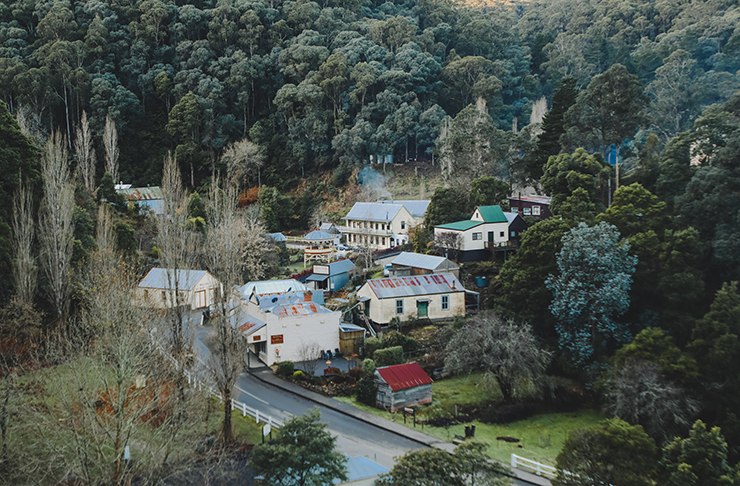 Whroo Historic Area
Victoria
The most fun town name to say on this list, Whroo was a town that was created for miners of the nearby Balaclava open-cut quartz reef gold mine to reside while working.
There's plenty of bushwalking tracks in the area where you'll find the remains of the mine, and more than 300 graves in the cemetery from yesteryear.
Mary Kathleen
Queensland
Turns out mining towns make for great ghost towns once the residents up and leave. Mary Kathleen had its heyday during the 50s and 60s; it supported the uranium miners who worked at the mine about 6km out of town.
Aside from a few relics, there's next to nothing left of the township but old signage and buildings that have worn down from the elements, though photographers or those looking to light up their IG will relish in the emptiness.
The real show here is at the disused mine, which is steeped deep into the ground and met by a dam that shines intense hues of blues, greens and sometimes red from the high amounts of copper, magnesium and silica in the area. It's said the dam is slightly radioactive, so it goes without saying that swimming is a no-go.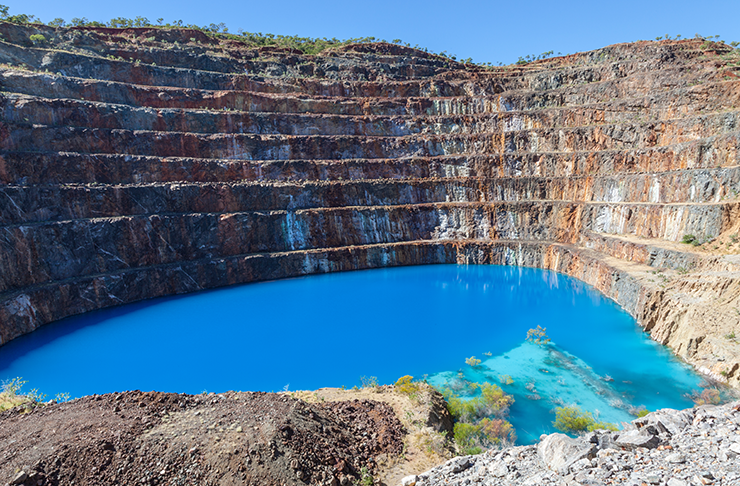 Ravenswood
Queensland
Still operating as a gold-mining town toward the top end of Queensland, Ravenswood has a population of around 100 people as opposed to its peak of 4000 residents in the early 1900s.
In terms of ghost towns, there's still quite a lot left to see here, and the contrasting silence throughout the empty streets can be quite confronting. Here, you can explore the ruins of the Mabel Mill, The Imperial Hotel and the Courthouse Museum.
Waddamana
Tasmania
Tasmania is full of disused hydro power plants, and with those plants came townships that disappeared as the industry did. Waddamana was the first of its kind and built in the early 1900s, but today, all that's left are several original cottages, pathways around a town that once was and plenty of daffodils depending on the season.
This eerie little town still has a population of 3 to 5 people. It's a ways out from any major city, but if you're heading to the popular Cradle Mountain from Hobart, you'll basically pass through it.
Pillinger
TASMANIA
Pillinger is a true ghost town and port on the rugged western coast of Tasmania. The town has been abandoned since 1943.
It's a four-hour hike to get to the ruins of Pillinger, but exploring the disused buildings that have largely become overgrown with trees, vines and forest is worth it. If the 8 hour round trip walk sounds like too much, The Pillinger Explorer will take you on a tour along the coast—they expect to be back in operation early July.
Gwalia
WESTERN AUSTRALIA
Buried deep inland within Western Australia's goldfield region is Gwalia. It's a trip from pretty much anywhere in Australia, but a worthwhile mission for any ghost town enthusiast none the less.
The town is largely deserted, but it's been kept immaculately and offers a unique insight into life during the gold-mining era. It may be in the middle of nowhere, but that doesn't mean you have to rough it. Nearby the ghost town is an award-winning bed and breakfast for you to chuck your feet up after a hard day's work on that EMF detector.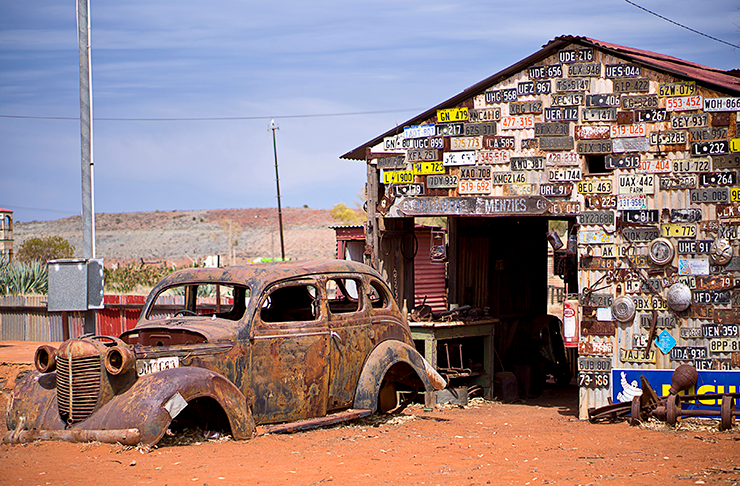 Silverton
New South Wales
Head north along the border of New South Wales and South Australia, and you'll hit Silverton about halfway up. About 50 people still live here, and there are at least several stunning colonial buildings very much intact.
The town's aesthetic is unmistakable; it's been used in several commercials and TV series, but it's most famous as one of the locations in Mad Max 2. If you manage to get yourself to Silverton, you can't miss the Mad Max museum that's owned by a die-hard fan who relocated from England to the tiny town along the New South Wales border.
Check out other Aussie escapes over at our
Travel
section.
Image credit: Nadia Jamnik | Unsplash, Britt Gaiser, Stephen Swayne, Auscape