It's been one hell of a year... but if one thing is for sure, it's that there's never been a better time to look out for one another and give back to those who need it most. We know it can be hard to make a meaningful impact on your own sometimes, which is why we love to get around the brands helping to make big things happen. Buying from ethically-conscious brands and putting dollars back into community initiatives, is an easy way to spread joy, help, and happiness to those who need it most right now.
So, we've teamed up with Harris Coffee to bring you the brands that stepped up in 2020 to bring us all cheers when we needed it most. Get around them, guys.
Will & Bear
Will & Bear started from humble beginnings while founders Alex and Loz were travelling Australia in a vintage Kombi just four short years ago. The couple trawled op-shops, met incredible humans and fell in love with the Australian landscapes they explored, which led them to create Will & Bear. Now a high-quality hat brand, these guys are committed to pushing the boundaries of sustainability. By using 100% natural materials and planting 10 trees for every hat sold means they are giving back to the community and the earth. Today, Will & Bear have planted over 200 acres of Forest Gardens in Senegal, Africa.
Harris Coffee
Harris Coffee is one of Australia's original coffee roasters. Not only do these guys roast their beans right here in Australia, but they also donate 1% of their annual turnover to support local Aussie community initiatives. They just wrapped up their Cafe Recovery Project, which helped support local cafes in communities around Australia get back on their feet with free coffee beans for a year. Now that's something we can get behind. If you want to put dollars towards a good cause, get around their range of blends, curated especially for the Australian palette. Whether you like your coffee smooth, strong or very strong (our personal choice on a Monday) they've got a blend for you. Try it for yourself, they're available at your local Woolworths, Coles or IGA.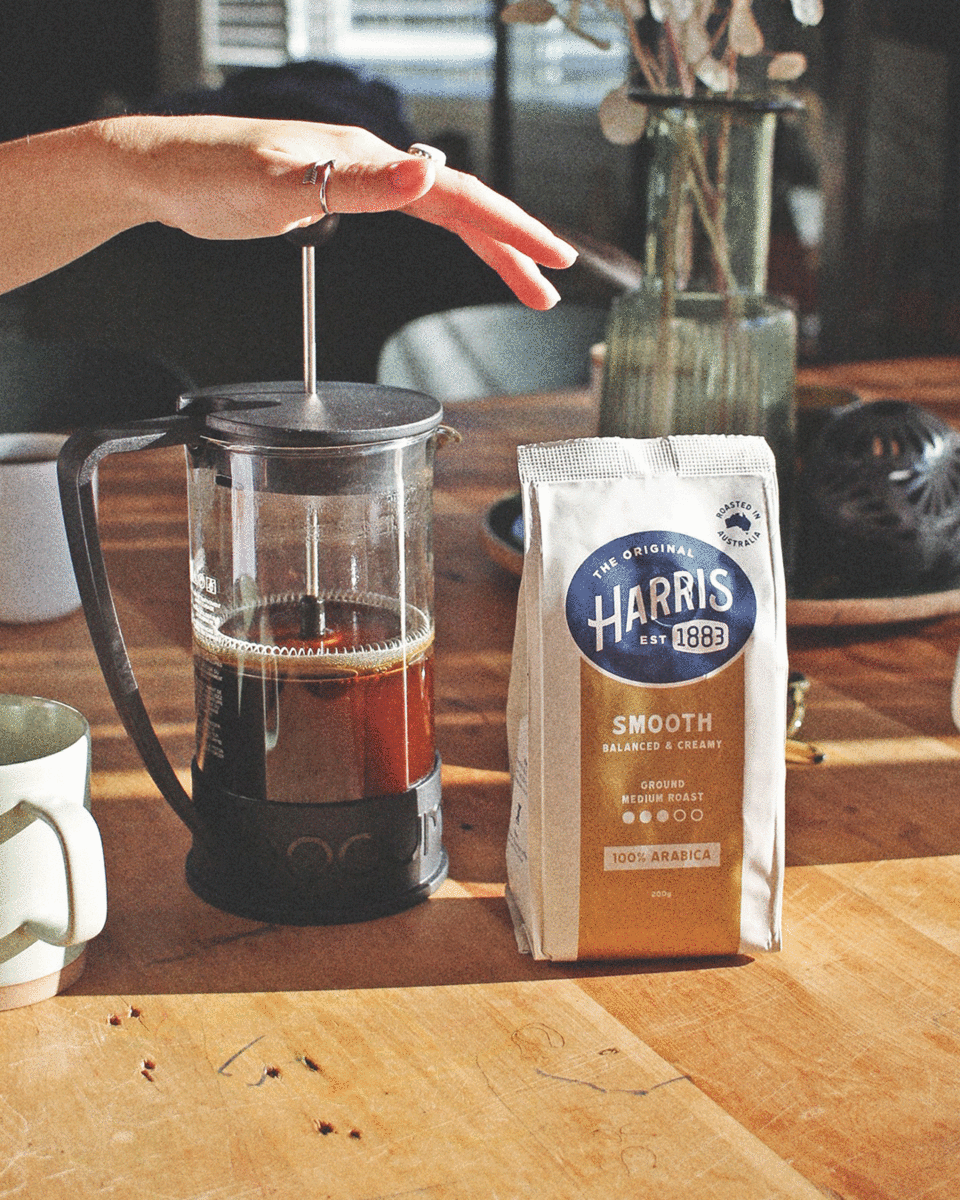 Prickly Moses
There's never a reason not to buy beer, right? Get Forbidden Fruit cider and Prickly Moses craft beer delivered straight to your door through Vic Country Market. These guys bottle liquid gold straight out of the Otways, using pure rainwater and solar power, boasting some pretty epic flavour. The best part? The Prickly Moses Spotted Ale donates all profits directly to the Conservation Ecology Centre in the Otways helping to protect endangered Tiger quolls. Who knew drinking beer could do this much good?
Uber Eats
We all know how hard COVID has been for everyone across the globe and in Australia. But no one has done it quite as tough as our friends in Melbourne. To help spread the love to our Victorian neighbours Uber Eats ran their #lockdownlove initiative for five days in September. Friends and family could take advantage of 1000 dessert freebies each night, including delicious treats like Podappio gelato, Greek doughnuts from Lukumades and even cheesecake from the iconic Brunetti and send them to loved ones in Melbourne. If free dessert doesn't spread cheer, we don't know what does.
Patagonia
When it comes to Mother Nature's warriors, no one yields the shield quite like Patagonia. With a mission statement that reads "Build the best product, cause no unnecessary harm, use business to inspire and implement solutions to the environmental crisis", there's no denying these guys are making serious waves in Corporate Social Responsibility as well as making a damn good fleece hoodie. Not only does their work include that of reducing environmental impact, but they also use their company voice to advocate for systematic change, and since1985 have pledged 1% of sales to the preservation and restoration of the natural environment. That's equated to over $89 million in cash and in-kind donations to domestic and international grassroots environmental groups making a difference in their local communities. We stan.
Whether it's your morning cup of Harris Coffee or a new Patagonia hoodie, there's plenty of socially responsible products and brands to get behind.
Image credit: Homie
Editor's note: This article is sponsored by Harris Coffee and proudly endorsed by Urban List. Thank you for supporting the sponsors who make Urban List possible. Click here for more information on our editorial policy.