"Growing up, I was always a sneakerhead," Heron Preston says.
"That was the only kind of Nike product I was really engaged with — sneakers, sneakers, sneakers."
The New York-based designer slash artist with his own namesake streetwear label has just dropped his first collab with Nike (he cut his teeth as a digital producer for the brand, so it's all very circular and befitting). And with the same subversive creativity he's become known for, the collab is not what you think.
The HP Tailwind shades were revealed in Heron's SS/19 'En Vogue' runway show in Paris back in June—and they've finally hit stores today.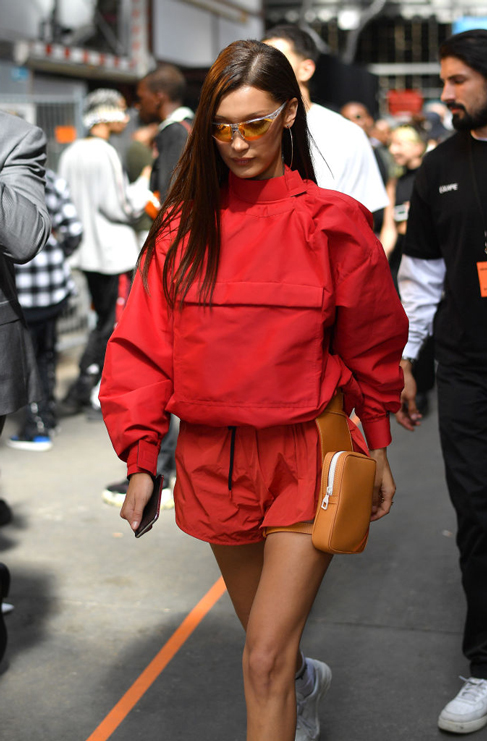 Apparently, Heron fell in love with the performance shades while dipping into Nike's vast universe of product during his tenure there.
"I wanted to discover more of what the brand had to offer beyond footwear," he shared on Instagram this week. "I wore [the Tailwind glasses] nearly everyday. They had interchangeable lenses with different colours and felt so innovative to me. I was actually hyped on something that wasn't a sneaker for once!"
The HP Tailwind is a fast look—the sort of sunglasses you'd expect to see Olympic level long-distance runners wearing, or quick-pedalling people that wear lycra on the weekend while cycling. It'll complete your 90s dad vibe, but as with all things Heron, it's all about innovation and what's next not now. Get them here.
Getting ready for summer? Here are all the LA swimwear labels you need to know.
Image credit: Kelton Bumgarner.