Many visitors to Greece touch down in the capital and head straight to an island. But there are plenty of reasons to linger in Athens, not in the least the atmospheric—and history packed—neighbourhoods that surround the Acropolis. Here's our guide on where to eat, drink and shop when you've navigated the queues at the city's hilltop citadel, via Athens' coolest hoods.
Plaka
Ok, so Plaka might be one of the city's most popular neighbourhoods—but there's a reason for that. Its atmospheric streets hug ancient attractions, boutiques pop up in Neoclassical villas, and cafes spill out onto sidewalks, offering views of the Parthenon, high up on its hilltop.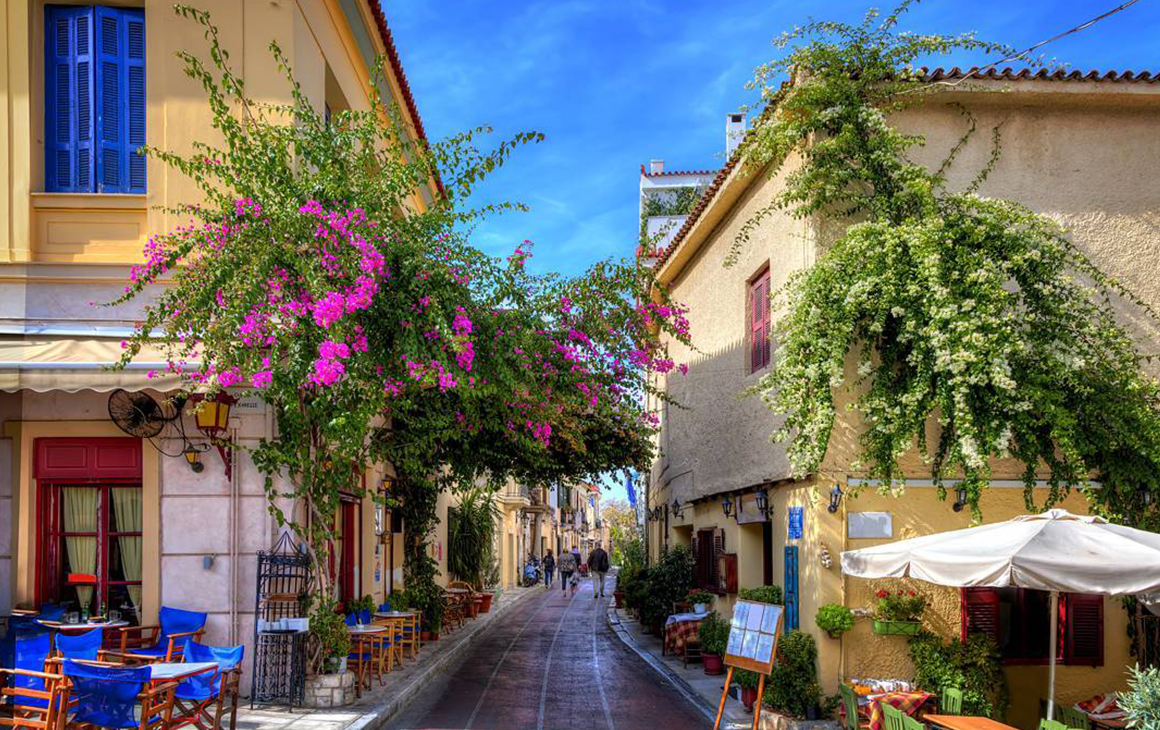 Hotels
Electra Palace Hotel
From the rooftop pool and garden restaurant offering jaw-dropping views of the Acropolis to your elegant room complete with jacuzzi, you'll find it hard to come up with a reason to leave this hotel. The handsome Neoclassical building's location on a quiet, leafy street is an added bonus.
Adrian Hotel
If you like being able to slip out of bed and straight onto the city's main shopping boulevard, this hotel is for you. On Adrianou Street, this charming hotel has plenty of character. Like the Electra, it also comes with stunning rooftop views of the city's famous citadel.
in[n]Athens
Hotels don't get much cooler than this boutique bolthole, its slick, Scandi-styled rooms surround an internal courtyard. You can get here via Stoa Ralli arcade, which is home to the achingly cool By The Glass wine bar—bonus!
Coffee
Yiasemi
There's not much more appealing than enjoying your coffee while people watching from a perch on the stairs that line Mnisikleous Street, where this café is located. There's also a rooftop dining area where you can tuck into the signature vegetarian buffet breakfast, featuring ingredients sourced fresh from nearby farms and markets.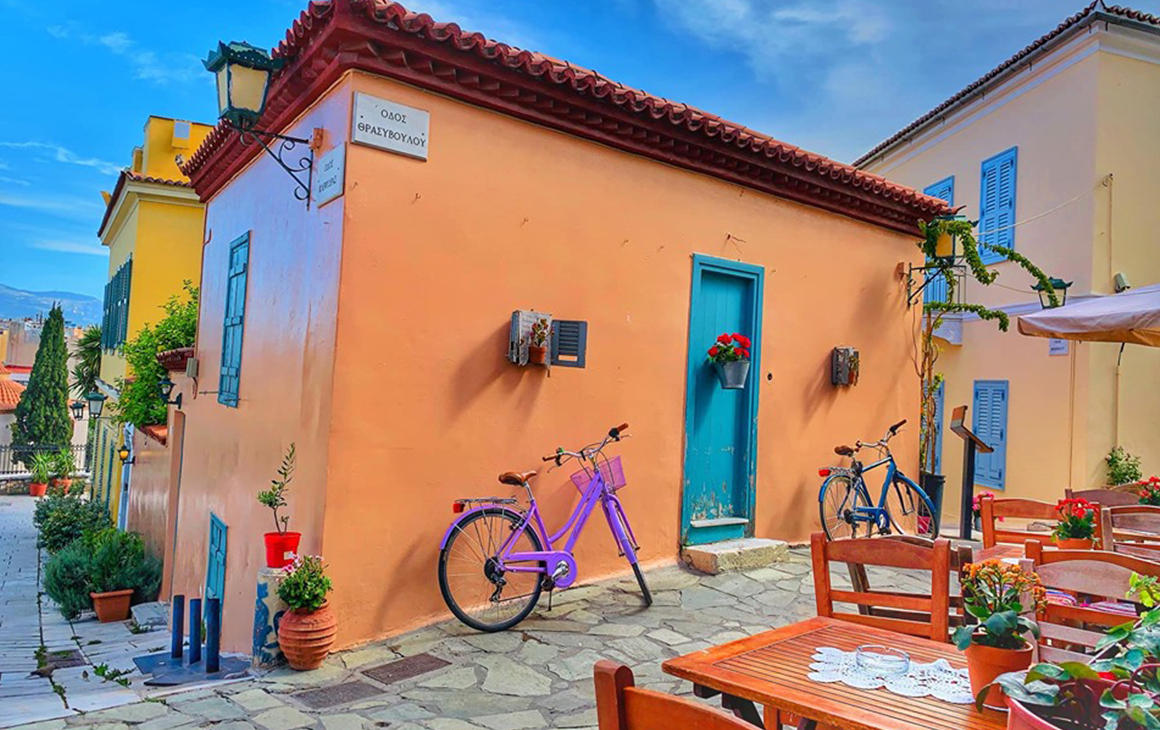 Klepsidra
Shady outdoor tables, friendly service, tasty snacks and great coffee—what's not to like about this place? Tucked away in a delightfully quiet spot on the west end of Plaka, Klepsidra serves some of the best spanakopita (spinach pie) you'll ever have for breakfast.
Eat
2Mazi
Small-batch producers star on the menu at this restaurant, where hero dishes include squid with avocado, ouzo jelly and mint oil; and cod atop artichokes and sea urchin. The outdoor tables are hugely popular, so book ahead.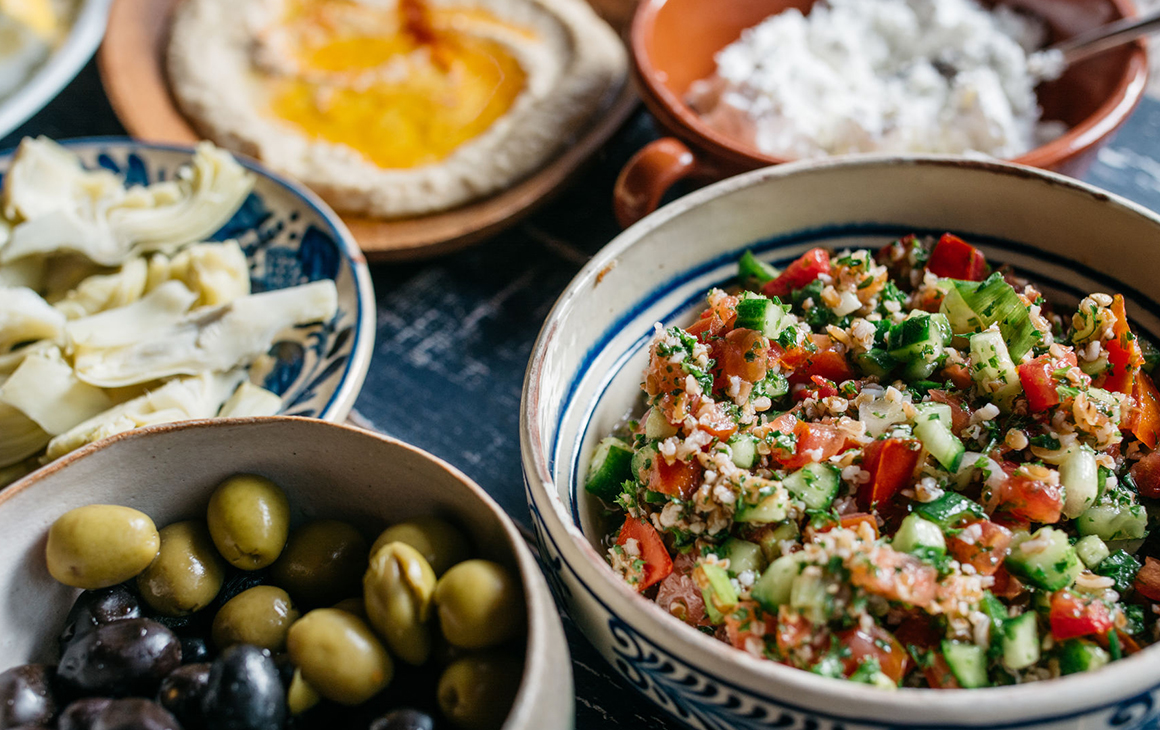 Ydria
This intimate venue is like Greece in a mouthful, from the menu dedicated to cheeses and local cold cuts to the stellar list of meze, hot and cold. We recommend you graze on olives and fava dips, move on to dolmades (stuffed vine leaves) and then go hard-core with the biftekia gemista (beef patty with fetta cheese).
Drinks
Brettos
Self billed as the "oldest distillery in Greece," Brettos produces a staggering collection of liquors, from amaretto to ouzo. The wall that's not lined with distilling barrels features a dazzling array of bottles, set aglow by multi-coloured lights.
Plaka Hotel
Athens has its fair share of rooftop bars, but few are quite as enticing as the one at the Plaka Hotel. The sky-high outdoor garden setting here offers unbroken views of the Acropolis, which is particularly beguiling when lit up at night.
Vibes
Roman Agora
Just north of the Acropolis, the remains of this ancient Roman marketplace date back to the first century BC. The site is also home to what is believed to be the world's first meteorological station–the Tower of the Winds.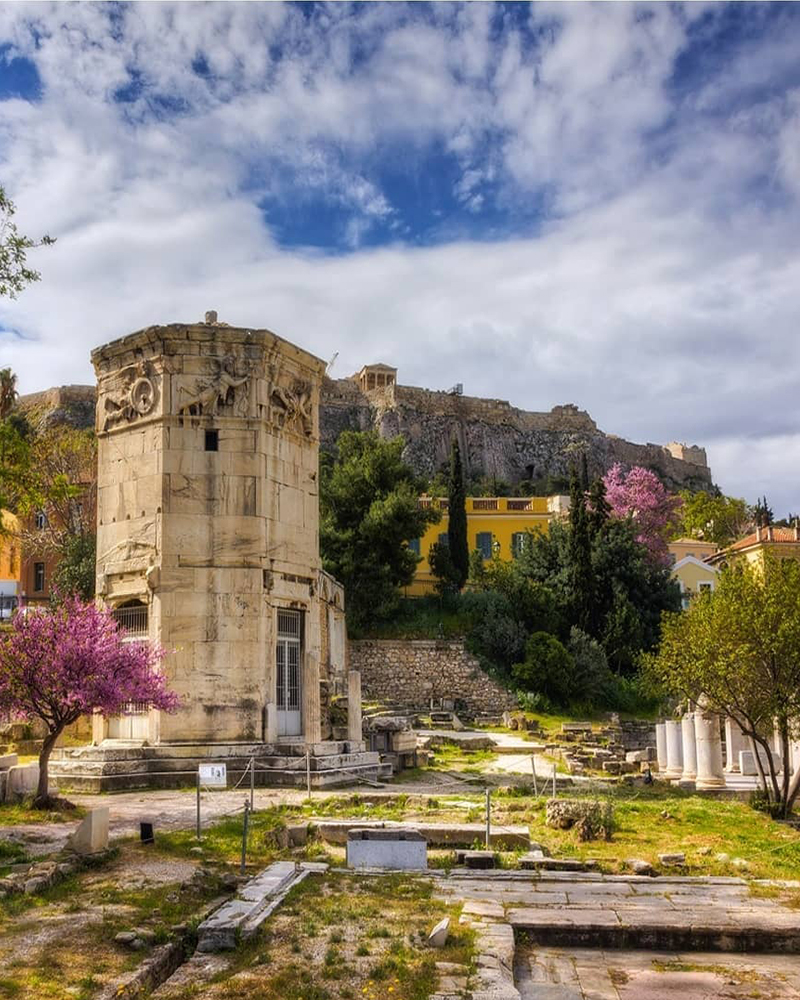 Adrianou Street
The oldest commercial street in Athens, pedestrianised Adrianou is a mecca for style-savvy shoppers. There are endless big brands to choose from, but if you're looking for local flavour, head into Forget Me Not, which showcases and collaborates with the country's most popular names in contemporary design like Greece is for Lovers, Ble Aspro and LoveGreece.
Anafiotika
A neighbourhood within a neighbourhood, Anafiotika is a tiny blue-and-white town tucked into the base of the Acropolis hill. If you feel like you've stumbled onto a Greek island in the middle of Athens, that's because the original inhabitants of this region came from the Cyclades.
Koukaki
Koukai really couldn't have a better location, in the shadow of the Acropolis and neighbouring other hip hoods, including Makriyianni (see below). Streets perfumed by bitter orange trees and overhung by palms have an almost jungle-like feel to them. Come evening, everything is set aglow by fairy lights—yep, this is an Instagram dream.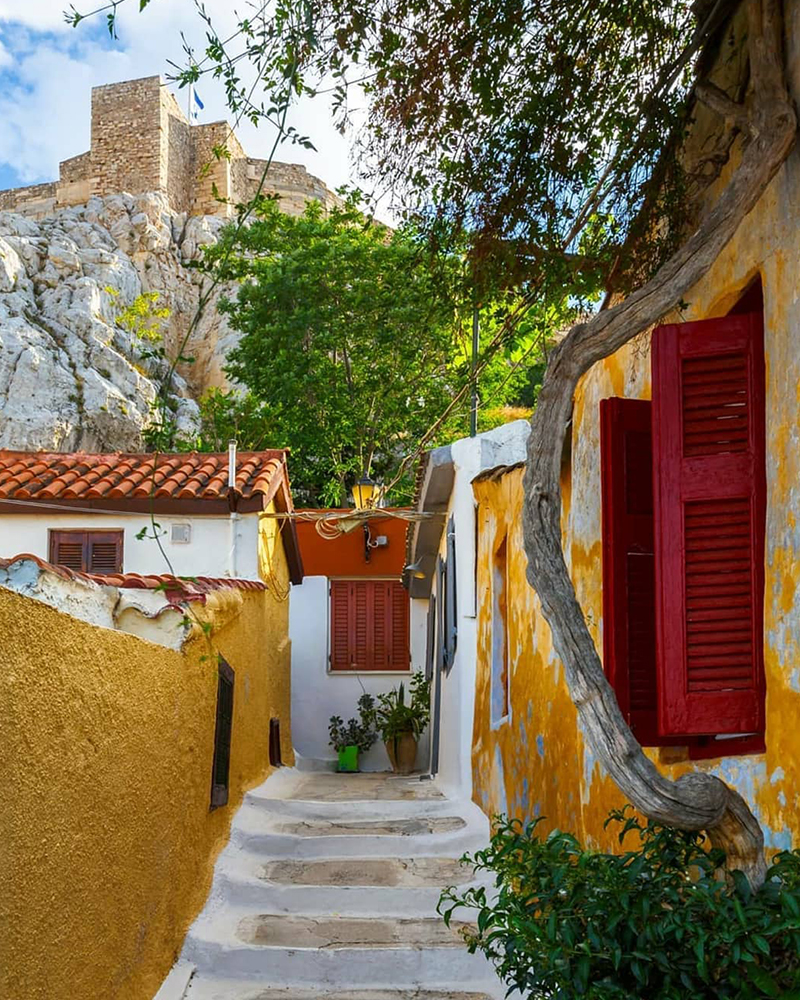 Hotels
Acropolis Museum Boutique Hotel
There are only 22 rooms at this luxe lodging, which is adjacent to the new Acropolis museum. Accommodations come with all the trimmings, and there are a host of perks, bike rental, babysitting and buffet breakfast among them.
Coffee
Takis Bakery
This stalwart has been baking drool-worthy koulouri (sesame-seed bread rings) for Athenians since 1961. The other reasons to come here are for the oh-so-divine focaccia and the butter cookies, which come in flavours including orange, cinnamon and ouzo. Yes, ouzo!
Kinono
This light-filled space opens late for dinner and drinks, but where it really stands out is in its early-morning offerings: great coffee, housemade lemonade and classic breakfast dishes like scrambled eggs studded with organic tomato.
Eat
Fabrica tou Efrosinou
Slow-cooked ribs, lamb pie, tarma dips… this place is all about what's local, fresh and in season. The chef's wife is a hard-core oenologist, and many of the wines listed are produced by her.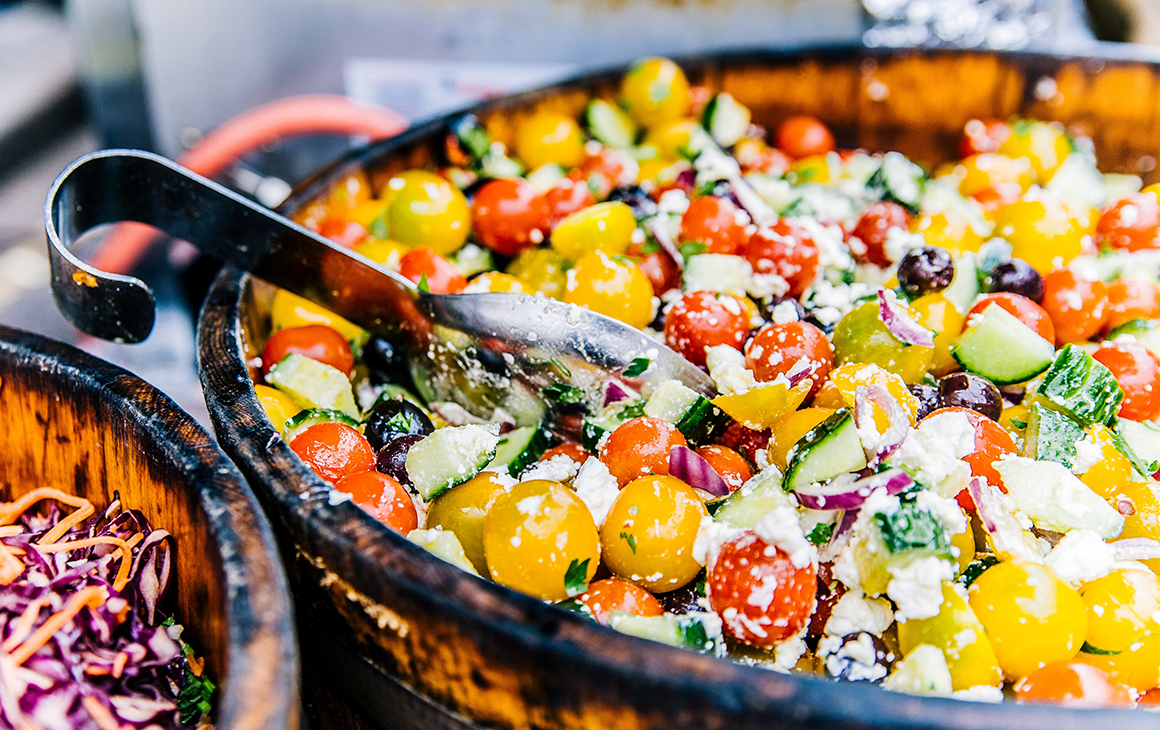 ManiMani
This restaurant takes its name from the Mani Peninsula, in the Peloponnese. And its menu celebrates the region, too. Staples here include giouvetsi (beef and tomato bake) and bardouniotikos (a rooster stew with feta and potato).
Drinks
Bel Ray
It's hard to believe that this buzzy bar was once a car wash. The industrial-chic space is now the perfect perch to enjoy rum-based cocktails (try the Calypso, with dates, choco bitters and lime) and old-school bar snacks.
Meerkat Cocktail Safari
Born through the owners' passion for the Serengeti, this safari-styled lounge manages to unite everything that's great about the experience, without feeling like a theme bar. The drinks menu is a revelation, featuring saffron-infused gin and maple-laced whiskey.
Vibes
Filopappou Hill
Crowned by the Monument of Philopappos (built in 114 AD in honour of a Roman consul), this hill is dotted with ancient relics—be sure to visit Socrates' Prison and the Church of Agios Dimitrios Loumbardiaris, for its excellent frescos. Many come here for the views of the Acropolis alone.
Trii Art Hub
There are bigger art organisations in the neighbourhood, but Trii holds a place in our heart for its promotion and support of up-and-coming artists, through exhibitions as well as education. Budding creatives can pop in to attend workshops and classes, or just browse the eye-popping paintings and installations throughout.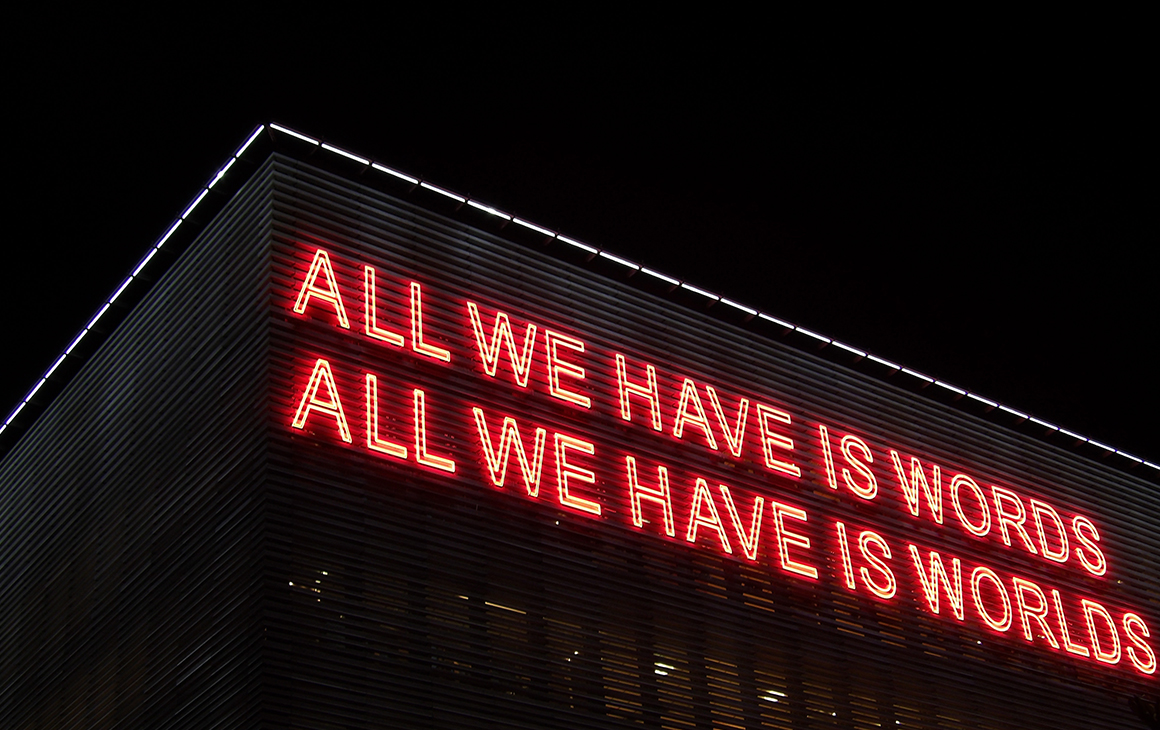 National Museum of Contemporary Art
There's been a lot of controversy around this gallery, housed in a former brewery and home to a rich tapestry of works from Greek and international contemporary artists. It opened years later than expected and closed its doors for an upgrade not long after. Keep an eye on the website—if the gallery does re-open, it's well worth a visit, if only for the industrial architectural flourishes
Ilias Lalaounis Jewelry Museum
A shrine to celebrated Greek goldsmith Ilias Lalaounis, this shimmering museum unites more than 4000 pieces of Lalaounis' work, spanning some 40 years. Modern-day celebrities fall over themselves to get their hands on these delicate creations, which pay homage to bygone civilisations in both technique and motif.
Pangrati
On the eastern verge of Athens' National Gardens, Pangrati's steep streets are full of character. There's plenty of green space to grab a moment of calm (Alsos Park is popular for its labyrinth of hiking trails crisscrossing a wooded hill), as well as traditional cafes and forward-thinking bars to hang out in.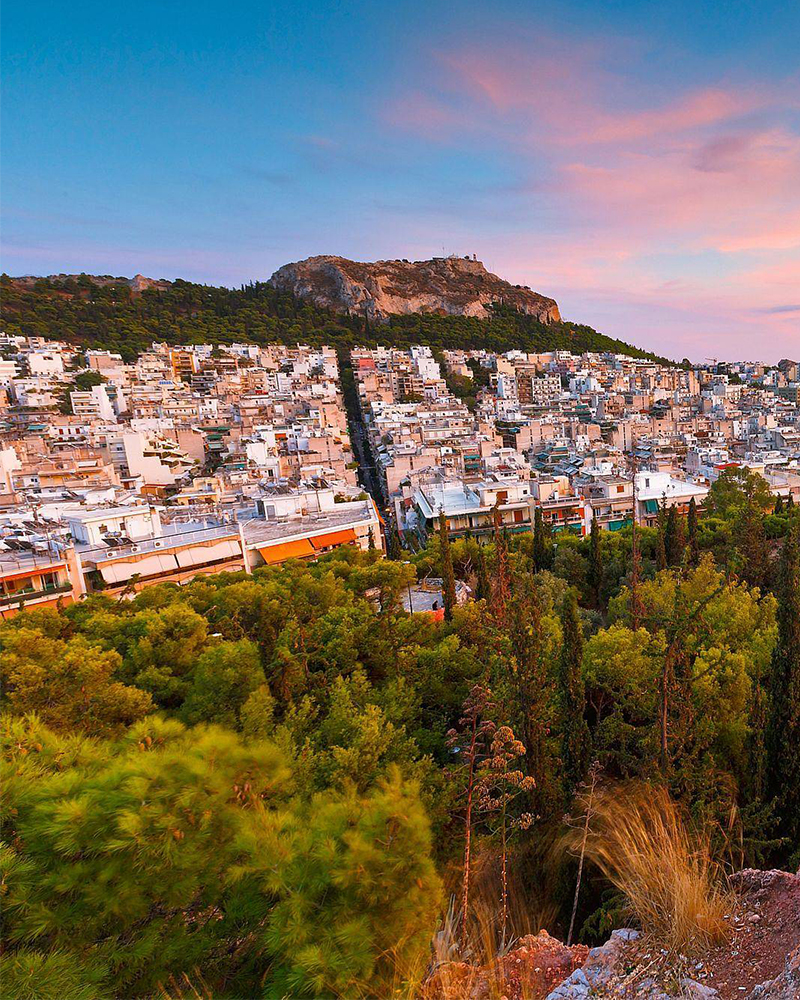 Hotels
Zappion Hotel
The rooms here are perfectly comfortable, but the real reason to check in is for the location: set on a quiet pedestrian street next to the Panathenaic Stadium, it's within easy reach of the National Gardens, Acropolis and Greek Parliament (go for the changing of the guard).
Coffee
Oliver Nuts & Flavors
Come here for healthful bowls of house-baked muesli and strong coffee and to take away packets of cookies, hand-made chocolates and slabs of traditional sweets.
Pnyka
You'll smell this incredible bakery before you see it, the aroma of freshly baked loaves, cheese pies and tsoureki (a sweet brioche-style bread) will be wafting down the street. The owners take their craft so seriously they've installed a mill to grind their own flours.
Superfly Cafe
Take a trip back to the 1970s at this gloriously kitsch café, packed to the rafters with retro knick-knacks and curios including a bunch of pinball machines. There's great coffee and traditional sweets to be had during the day; at night, the space transforms into a lively bar.
Eat
Magemenos Avlos
A popular hangout for writers, artists and politicians since the 1960s, this historic restaurant comes with stories aplenty. The menu is packed with traditional European dishes, from shrimp saganaki to schnitzel. When the weather warms, tables spill out into the restaurant's gardens in Proskopon Square.
Mavro Provato
Be sure to reserve a table at this hugely popular mezedopoleio (a taverna serving small tapas-like meze dishes), often heralded as one of the best modern Greek restaurants in the city. The menu changes with the seasons, but might include linguini with roasted cheese and warm pie stuffed with pastourma (air-dried cured beef).
Mystic
If you need a break from Greek cuisine, head to Mystic for one of their epic vegan pizzas and pasta dishes. The restaurant is set in a charming terrace house, replete with mint-coloured wooden shutters and curtains of bougainvillaea.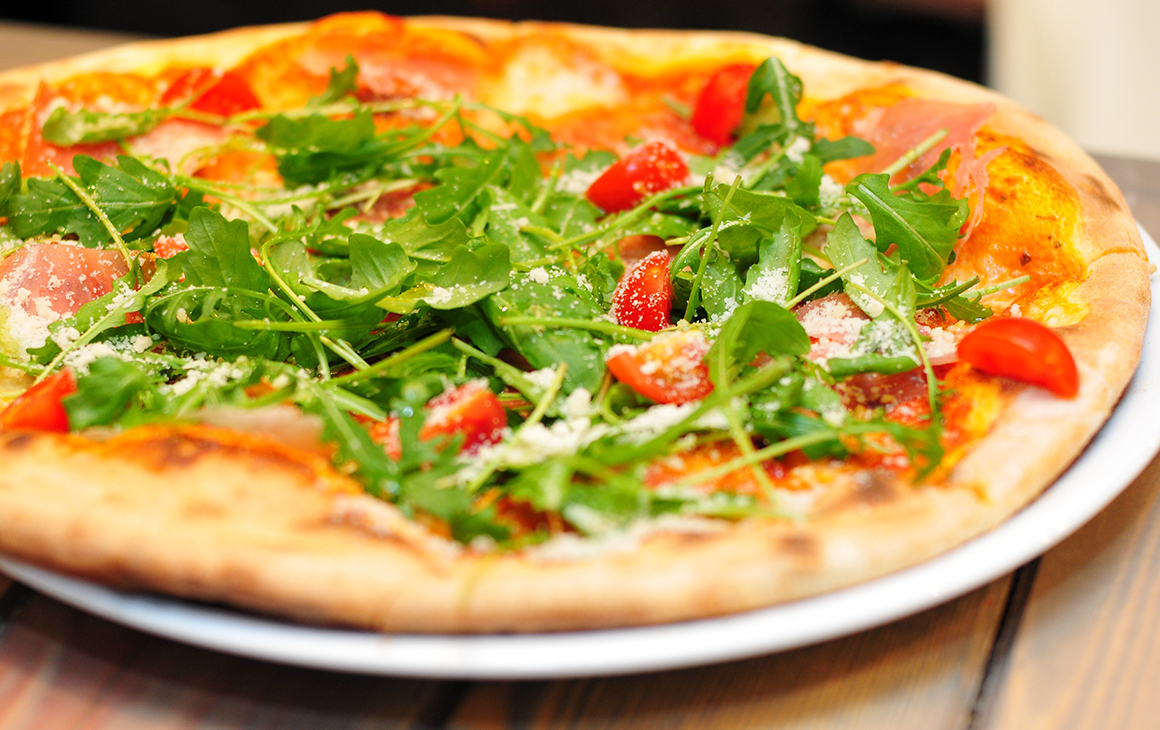 Drinks
Hotel Chelsea
If you like your nightlife loud and slightly chaotic, this place is for you. Most nights, the party spills out onto the streets that surround, with the neighbourhood's creatives flocking in for the eclectic roster of music and great drinks—they make their own ouzo.
Flamingo
You won't miss this bar, with its unmistakable pink neon flamingo sign. The industrial-chic space does a roaring trade throughout the day (the brunches are popular), but it's after dark when it really comes alive. The cocktails are next level.
Vibes
Galleries galore
Art Zone 42 draws crowds with its thought-provoking exhibits and artist discussions, while the Titanium Yiayiannos Gallery has been showcasing the best of the city's contemporary art for more than 30 years. Over at Chalk of the Town you can sign up for creative workshops or pick up homewares and art supplies.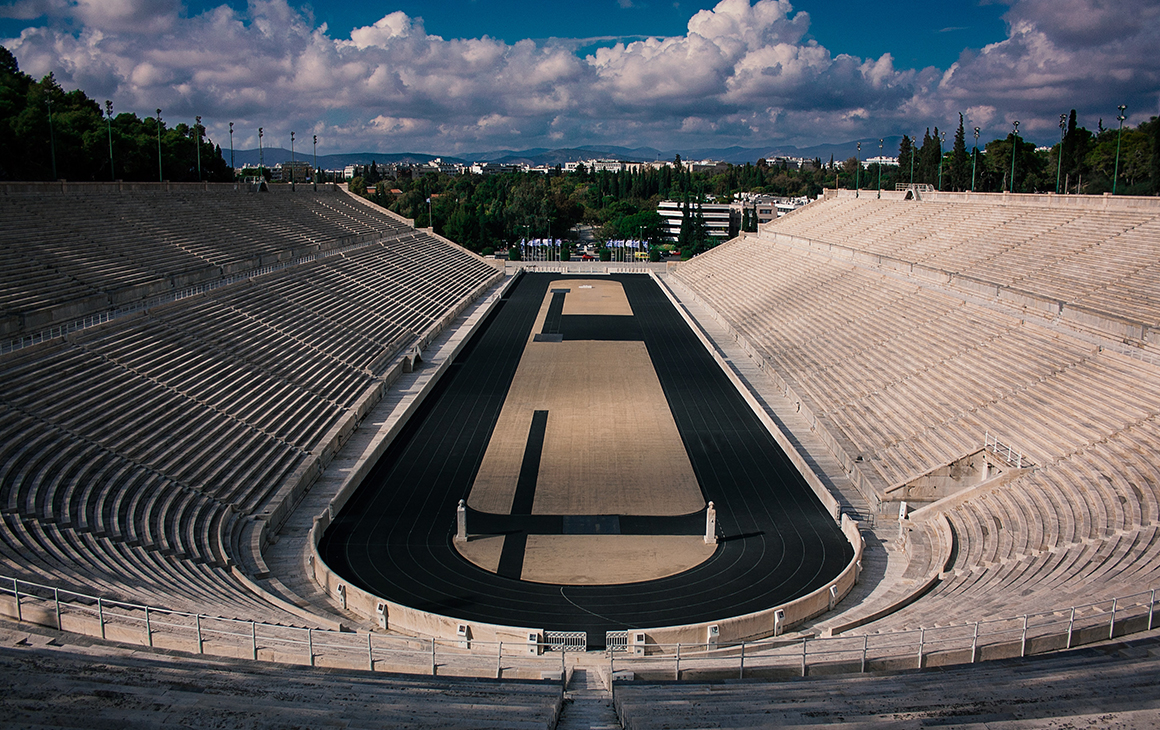 Panathenaic Stadium
The world's only stadium built entirely from white marble, this is the site where the modern-day Olympic Games was born. For centuries, the stadium hosted sporting events, which saw nude male athletes compete in track events and athletics championships, with up to 50,000 spectators looking on. These days, it's the last venue in Greece from where the Olympic flame handover ceremony to the host nation takes place.
Proskopon Square
This square is a hive of activity, with locals descending to hang out in cosy cafes (try No Name) and bars or flick through tomes in the stellar Lexikopoleio—this has to be one of the best bookstores in Athens, brimming with texts in all manner of languages. If you're a fan of Greek literature, this is the place for you.
Makriyianni
At the foot of the Acropolis, this suburb is Old Athens at its finest. Parthenon aside, the hood is home to some of the city's most remarkable ruins, not to mention a game-changing museum that is celebrating 10 years in 2019. If you look past the tourist traps, you'll also discover some memorable restaurants and bars—you'll want to linger well after dark, when the hilltop citadel is set aglow.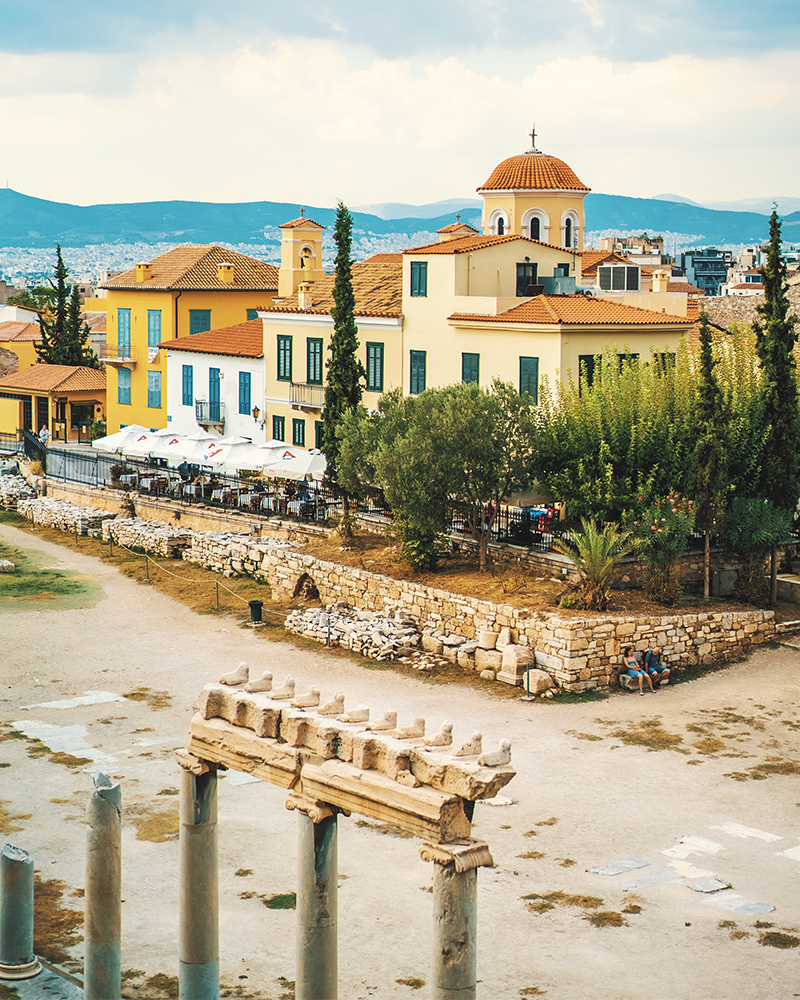 Hotels
AthensWas
This seriously cool hotel comes with style to spare. Most rooms have great views over the internal courtyard or pedestrian street the property calls home, but the best outlook is from the higher floors. If you're splashing out, book the Hellenic Suite for its terrace and day bed—Acropolis-watching by day, stargazing by night.
Hera Hotel Athens
Located off Roman Agora, the charming Hera Hotel offers neat rooms that you can walk straight out of an find yourself gazing up at the Acropolis. The best view in the house is from the property's rooftop restaurant. It gets busy here in the evenings, so make sure you book in advance.
Coffee
Little Tree Books & Coffee
Part bookstore, part café, Little Tree is sure to make bibliophiles swoon. There are plenty of sofas to sink into while you enjoy barista-made coffee and hunks of daily baked cakes and Greek cookies. And when the weather warms, table are set up outside under the trees.
If Espresso Bar
From Greek coffee to Irish coffee and everything in between, this place takes its brews seriously. You can drop in any time of the day for burgers and salads, but most come for the traditional breakfasts: think, Greek yoghurt with honey and nuts, or more-ish village-style bread with feta and baked eggplant.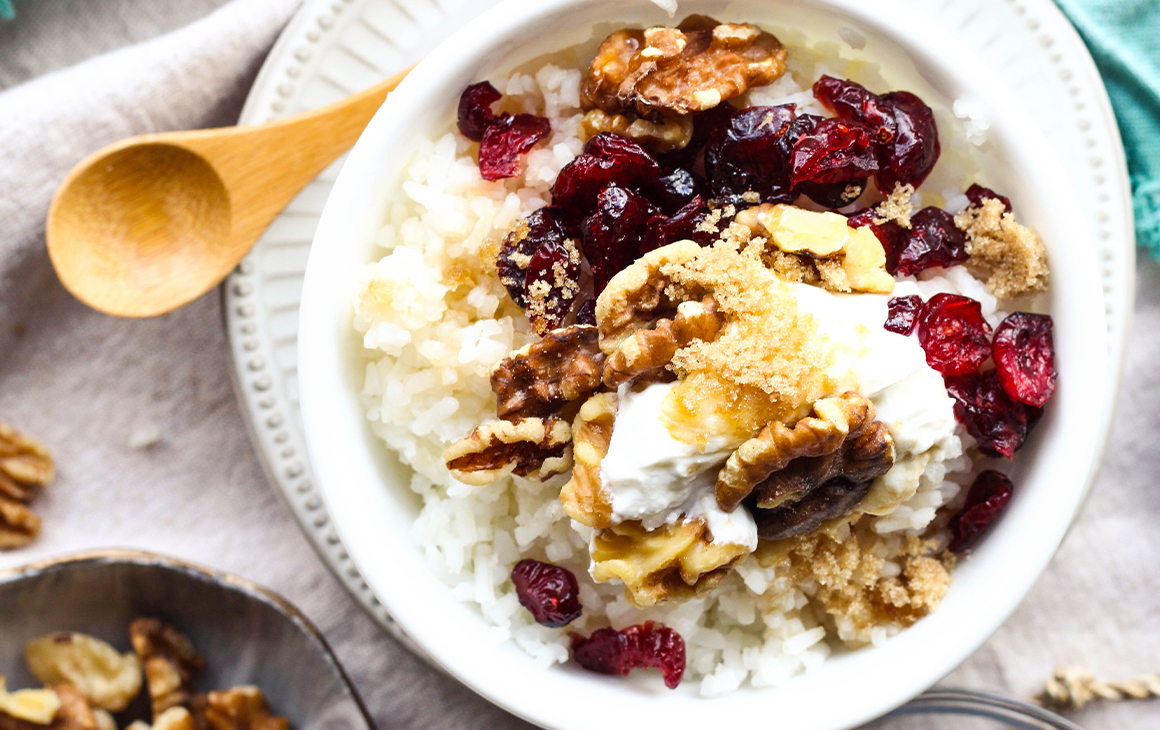 Froots Juice Bar
Pick up a watermelon juice, smoothie or iced coffee to pair with your healthy sandwich or salad at this sweet joint.
Eat
Athina Bistrot
Restaurants around major tourist attractions like the Acropolis can be disappointing. Not Athina. Only Greek produce is used to make dishes such as moussaka, gemista (stuffed vegetables) and dolmades.
Arcadia Restaurant
This authentic Greek tavern bases its menu on delicacies from the region of Arcadia. Standout dishes include zucchini fritters with gruyere cheese and mint, and melt-in-your-mouth grilled octopus served atop fava beans, capers and ouzo jelly.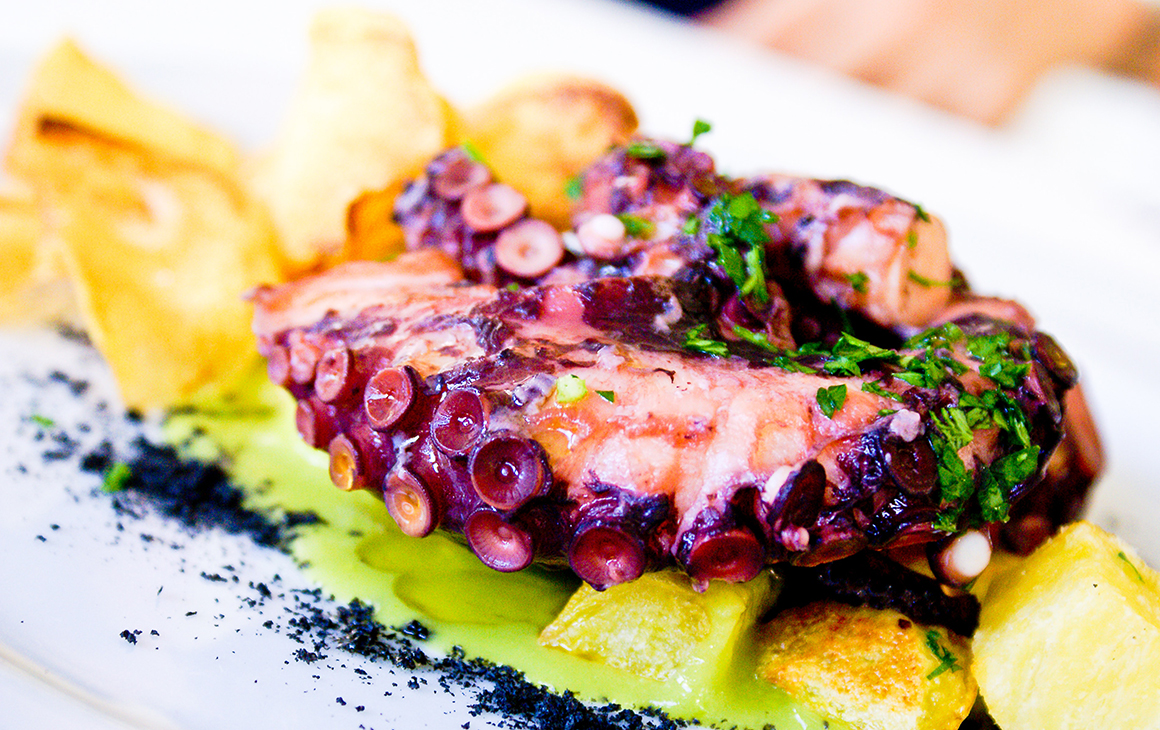 Fresko Yogurt Bar
You can't visit Athens and not indulge in Greek yoghurt. And one of the best places to sample this creamy delicacy is at Fresko, where you can try it on its own, with toppings (think local honey, house-made cherry jam) or in a smoothie.
Drinks
There are dozens of hole-in-the-wall hangouts to while away an evening in Makriyianni. Our picks are To Potami, a buzzy co-op known for its tsipouro (aka ouzo), beer and mezedes; for a huge variety of martinis and champagne cocktails go to Tiki Bar; and to find out what all the fuss is about when it comes to Greek wines, head to Winepoint.
Vibes
Acropolis Museum
There are more than 4000 artefacts on display at this museum—the crown glory is the Parthenon Gallery, overlooking the temple itself and housing the Parthenon frieze. The only things missing are the Parthenon Marbles, which were removed from the ancient building in the early 1800s by Lord Elgin and sold to the British Museum in England shortly after. The on-site café/restaurant has unbeatable Acropolis views.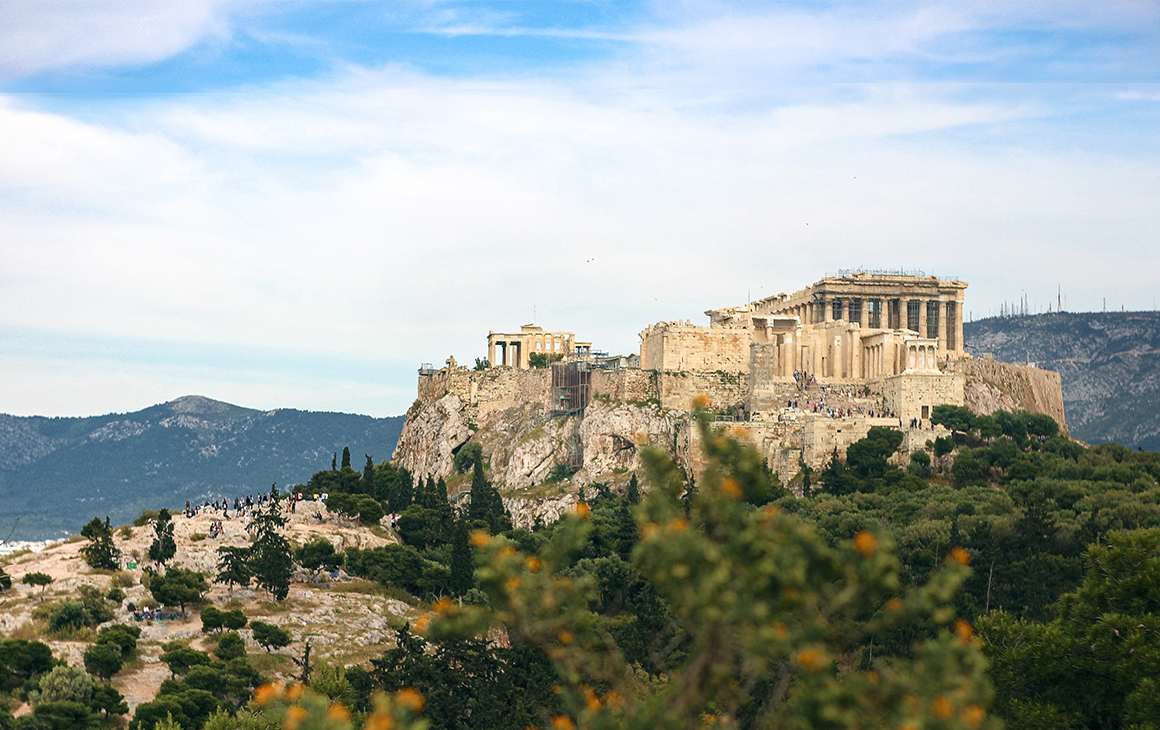 Hadrian's Arch
Built in 131 AD with Corinthian details, this marble gateway was intended both to honour the Hellenophile emperor Hadrian and to separate the ancient and imperial sections of Athens. It's a landmark, and one of the most important Roman monuments surviving in Athens. Adjoining is the Temple of the Olympian Zeus, completed by Hadrian in 132 AD.
Dionysiou Areopagitou
Romantics come to this leafy, car-free avenue in the evenings, to walk hand-in-hand past beautiful Neoclassical homes, listen to buskers and browse independent galleries, gift stores and boutiques. Duck off into a side alley and you'll discover busy bistros and pastry shops.
Once you've worked your way around stunning Athens, it's time to hit these under the radar islands.
Image Credit: Jimmy Teoh, Josiah Lewis, Daria Shevtsova, Visit Greece, Teddy Österblom, Discover Greece, Evan Wise, Alison LaFortune, Alex Favali, Anna Kurmaeva, Oleksii Khodakivskiy