The sheer swagger and personality of Rio de Janeiro, the so-called Cidade Maravilhosa (Marvellous City), means travellers often forget about the rest of Brazil. All 8.5 million square kilometres of it. A lot of tour itineraries skip the north coast entirely, whisking tourists from Rio to Iguazu Falls, then quickly down to Buenos Aires. But that's a shame, because there's a lot more to Brazil than Ipanema and the Sambadrome.
Here are three other Brazilian neighbourhoods you really need to check out.
Paraty
If it wasn't for the chug of diesel boat engines and the occasional selfie stick, you could easily imagine Paraty in the 1700s. It's one of Brazil's best preserved Portuguese colonial towns, flanked by jungle mountains on one side and a string of golden beaches on the other. Paraty (sounds like para-chi), became a National Historic Site in 1966. These days it's catnip for Brazilian and international travellers, who spend their days hiking the trails of Parque Nacional da Serra da Bocaina or beach-hopping around Ilha Grande.
Stay
Casa Turquesa
Want to splurge? This is the one. Casa Turquesa only has nine suites, each decked out in its own individual décor. Sleep on Egyptian cotton sheets (beneath bullet-proof mosquito nets) and wake up right in the middle of Paraty's port district.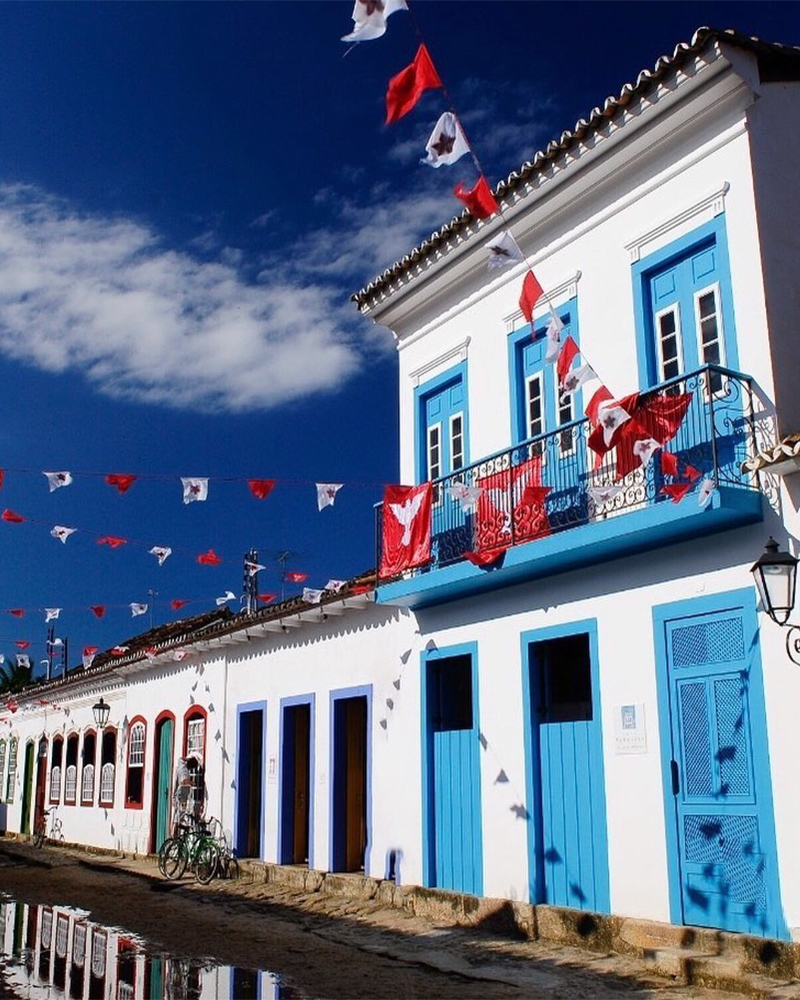 Santa Clara Hotel
If you want to stay a little outside Paraty proper (and have the Atlantic Forest all to yourself), check out Santa Clara Hotel. You'll find it on the Mario Covas road, just north of Paraty. You get sea-view suites, private decks that catch the sun all day, and plunging jungle cliffs all around. Pure escapism.
Casa Mar Paraty
You'll notice a lot of guesthouse-style accommodation in Paraty, and Casa Mar Paraty is one of the best. It's in the middle of a fishing village, a short walk from the centre of town and Prainha Beach. More importantly, it's got one of the best infinity pools we've ever seen.
Eat & Drink
Cachaça Pedra Branca
If you've ever been to Brazil, you'll already know all about caipirinhas—the country's famous dear-god-what-happened-last-night cocktail. Well most of the sugarcane plantations and big cachaça distilleries are right near Paraty. Cachaça Pedra Branca is one of the best, and they run educational rum tours. Pro tip: visit Paraty in August and you might catch the annual Sugarcane Rum Festival, Festival da Cachaça.
Restaurante La Luna
Set right next to the beach, with the sound of the waves and candlelight everywhere, La Luna is where you come for hot dates and big steaks. It's sort of a beach club that spills right onto the sand. Try to book a table at sunset—you won't be disappointed.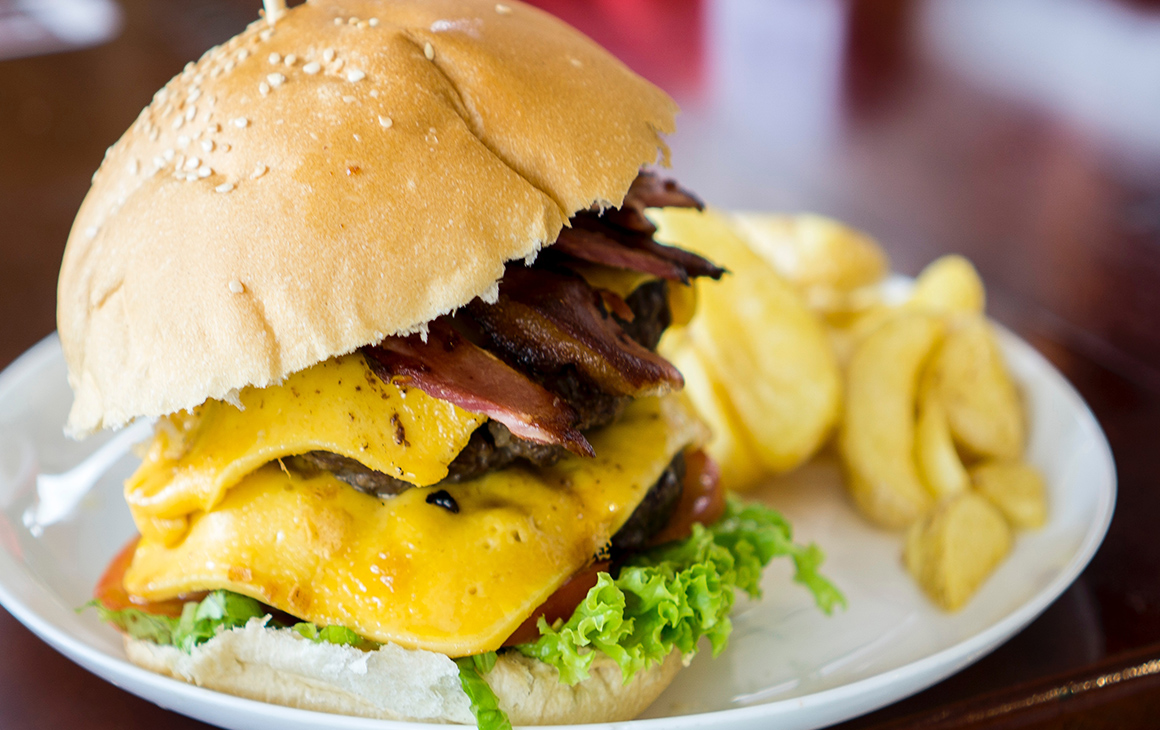 Cervejaria Cabore
You might have guessed from the name: this place specializes in locally brewed craft beer. It's a cosy little nook in the cobbled backstreets of Paraty, and they do some mean bar snacks. Sausage in cachaça sauce anyone?
See & Do
Wander the town centre
Paraty is a lot like your typical European port town. Walk just two streets back from the waterfront, and you're suddenly in this maze of cobblestoned laneways, town squares, artist communes and boutique shops. Meet painters around the Praca da Matriz, get some snaps of the quirky colonial architecture, and check out Santa Rita church.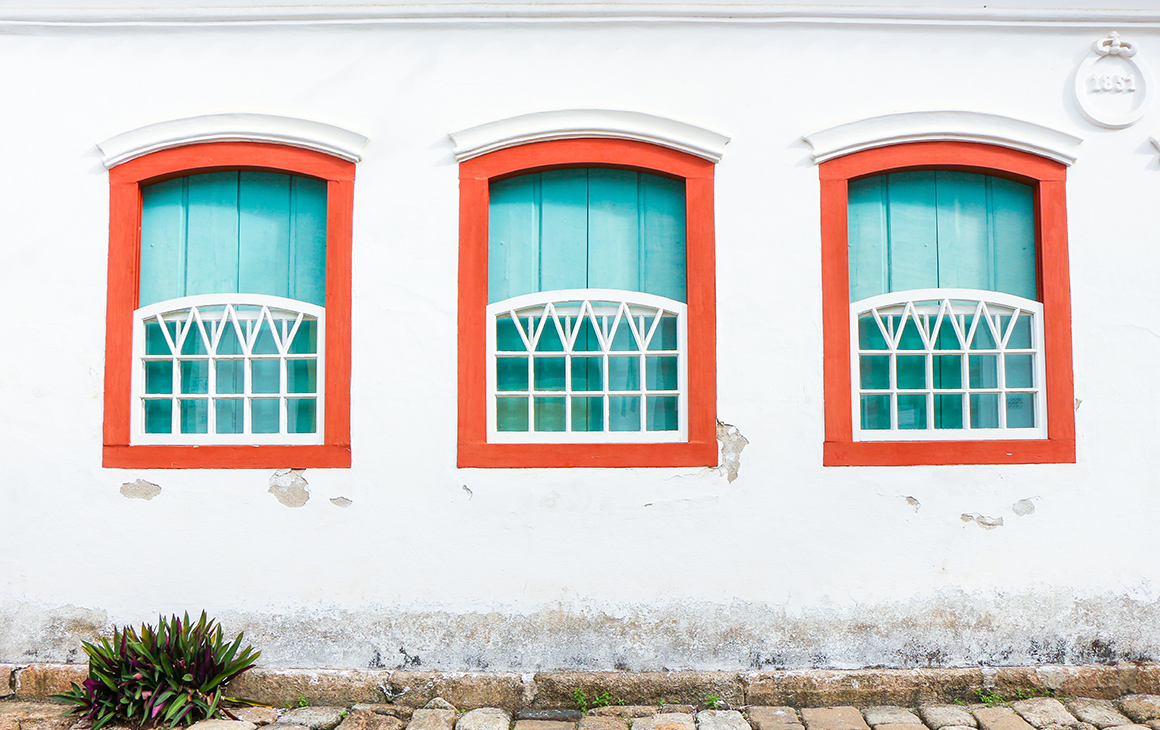 Explore the jungle
If you're spending a bit of time in Paraty, set aside a couple of days for exploring the lush Atlantic Forest, rising up behind the town. There's plenty of good hiking in there, but the best bits are the waterfalls. Especially Tarzan, Tobogã, Poços do Penha and Poço das Andorinhas. You can cycle to these, but there are also jeep tours running out of central Paraty.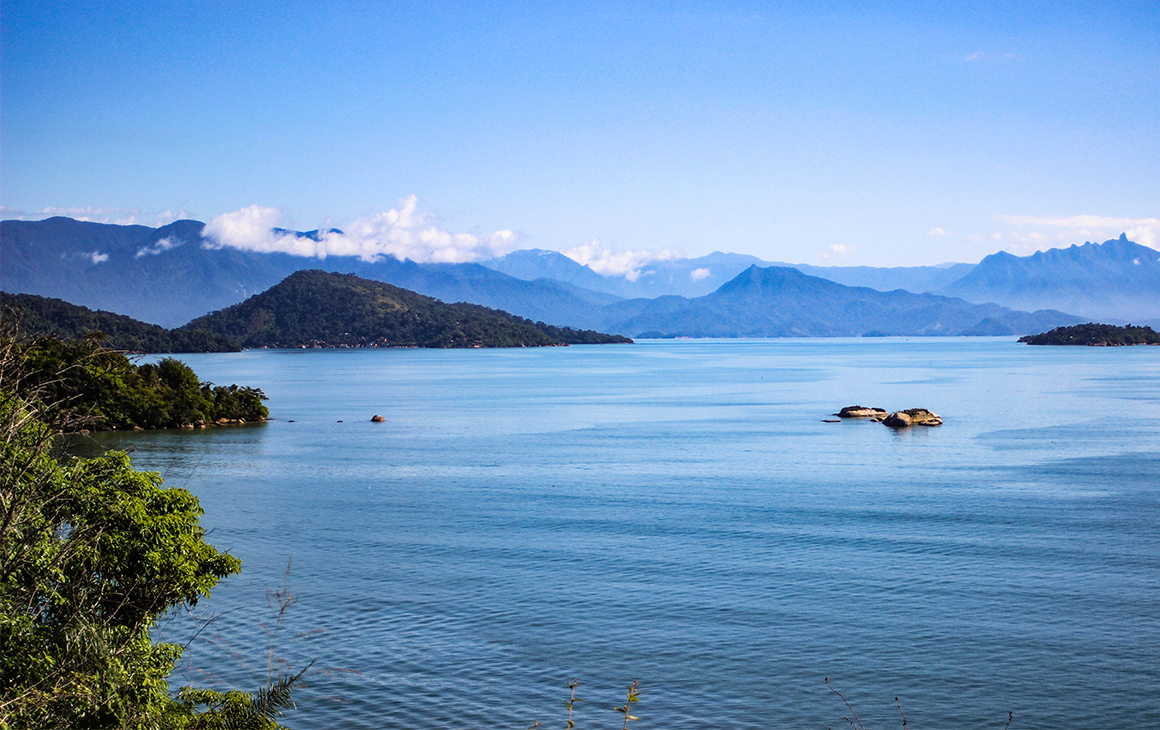 Take a boat trip
Think of Paraty like your base for exploring the surrounding islands, peninsula, fjords and archipelagos. Boat trips and tours depart from the marina all the time, whisking travellers to ridiculous beaches like Praia da Lula, Praia Vernelha and Praia de Santa Rita. Most boats come equipped with snorkelling gear.
Jericoacoara
The reason you may not have heard of Jericoacoara (known simply as 'Jeri') is that once you find a place like Jericoacoara, you tend to keep that information to yourself. Jeri is a laid-back surf town on Brazil's northern coast, past Fortaleza, sitting on the tip of the Parque Nacionale de Jericoacoara. It's home to kite-surfers, adventurers, ex-pats and late-stage hippies. Unfortunately, the secret's starting to get out when it comes to Jeri, and travellers numbers are on the rise, but it's still one of our favourite spots in all of South America. A shanty town lost among the rolling dunes.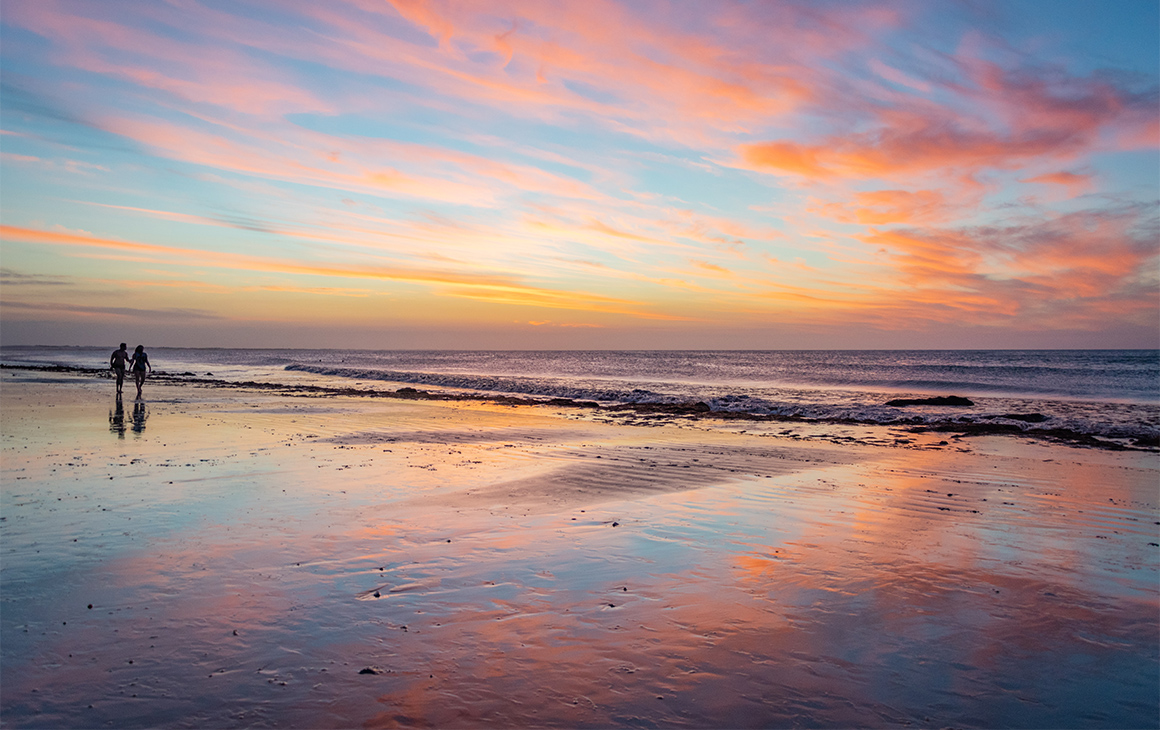 Stay
Pousada e Restaurante Paraiso Natural
Bit of a mouthful, but this guesthouse (or 'pousada'') is fantastic. In fact, Jeri is full of places like this: mainstream tourism infrastructure hasn't really taken root here, so you'll probably be staying in hostels or pousadas. Paraiso Natural has an outdoor pool and it's right on the water, making it great for couples or families.
Pousada e Restaurante do Paulo
This one is a little outside Jeri (about 18km), but it does come with a private beach on the shores of Lagoa do Paraíso Lagoon. You can hire kite surfing gear and kayaks from the main desk, and spend your days sipping rum cocktails in a hammock. Very chill.
Hostel América do Sul
If you're looking for a fun hostel in town, try Hostel América do Sul. It's close to Jeri's famous sunset dunes, a five minute walk to the main beach and shops, and the breakfasts are top-notch. Rooms start at around $30 AUD per night. A great cheap option if you want to be close to the action.
Eat & Drink
Samba Rock Café
It's hard to avoid this place. You'll spot it a mile away, sitting on a corner spot, just opposite the main square, under a huge acacia tree. Depending on when you drop into Samba Rock, you'll find DJs spinning the decks, rum cocktails all around, or local artists jamming to sertanejo or forró rhythms. A good spot to start your night.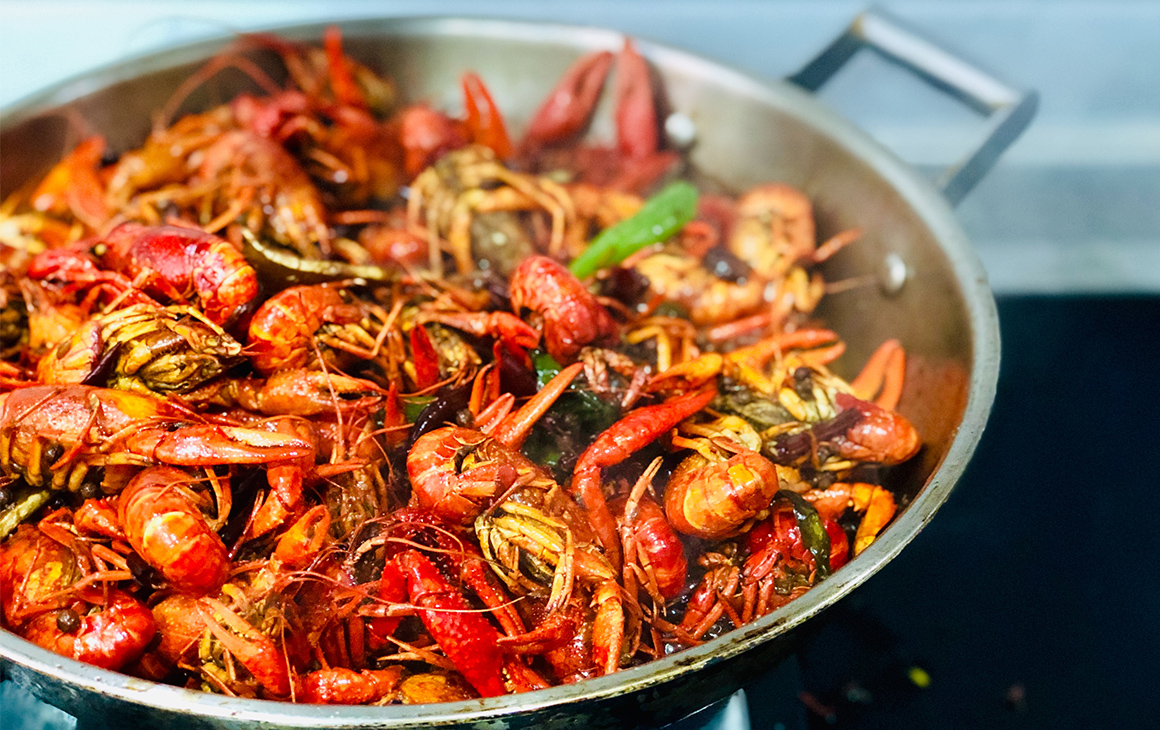 Cachaçaria Gourmet
A cute little bar, just back from the main beach. The specialty here is cachaça: Cachaçaria Gourmet stock around 90 different labels. We can pretty much guarantee you'll taste stuff here you won't find anywhere else in Brazil. On hot afternoons (and they're all hot afternoons in Jeri) the owner even makes frozen caipirinhas.
Tamarindo
Good Brazilian food and a friendly ambience is what you get at Tamarindo, one of Jeri's more popular central restaurants. The main dining area is al fresco, over slung with tree branches and glowing lanterns. Don't miss the seafood here—it's their specialty.
See & Do
All the water sports
Jeri is Brazil's unofficial water sports capital. Kite surfing, wakeboarding, kayaking, paddle boarding—the beaches around the town are pretty much festooned with rippling bicep-bulging guys riding waves. If you want to get involved, check out some of the surf schools near the main drag, or hire some gear from your guesthouse (most of the coastal pousadas will include kite-surfing and paddleboard hire facilities).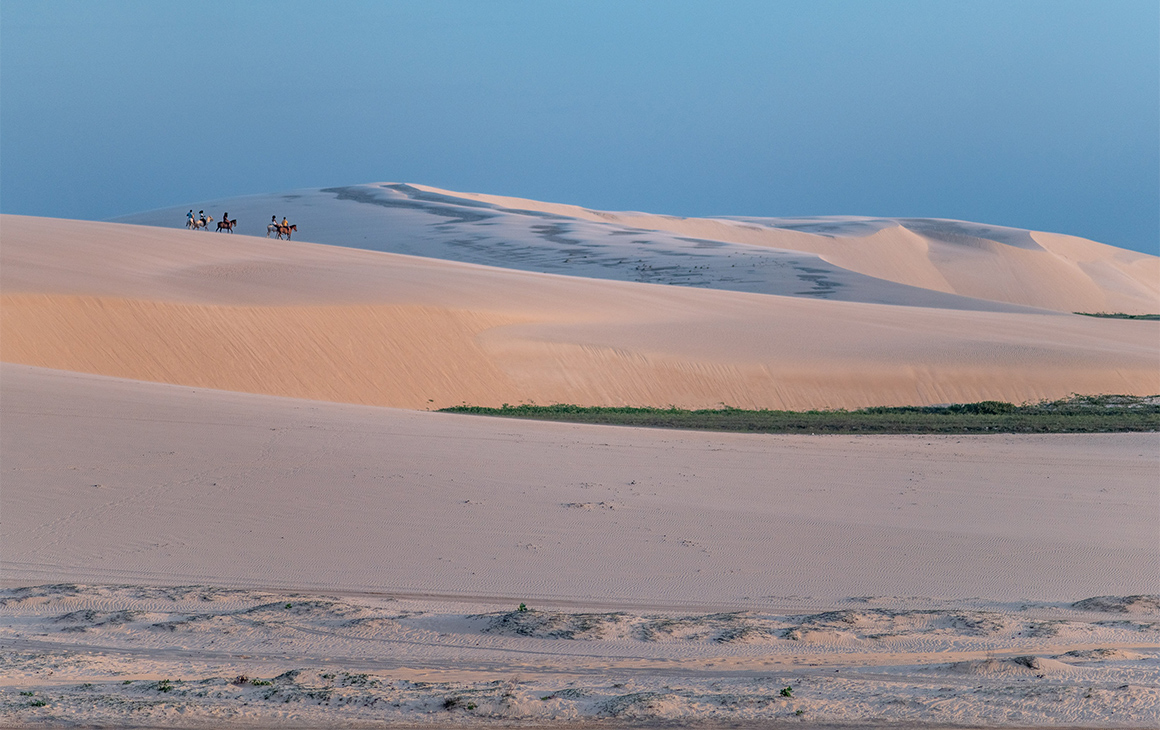 Sunset dunes
Every day in Jeri, as the sun goes down, half the town treks up the giant 'Sunset Dune' just west of the village. From up here, you can watch the sun melt over the Atlantic, and there are often guys slinging beers or playing afro-beats. Just bring a good book, or some good friends, sit back and enjoy the show.
Lagoa do Paraiso
If you've got a spare day in Jeri, head inland and explore Lagoa do Paraiso inside the national park. It's like a turquoise inland ocean, with hammocks for hire right on the beach. Getting there is pretty easy too: you can grab a 4WD from San Francisco street in Jeri Village for about 15 reals. Everyone hires cars here. Just be careful when you're fanging around the sandy roads. This isn't the autobahn.
Salvador
You think Rio is Brazil's party town? Salvador da Bahia is where Rio locals go to let their hair down. It's the country's official capital of dance, music and African culture, shipped over by Portuguese slave traders in the 16th and 17th century. In Salvador, there are no rules. Afro-Brazilian beats sit alongside Catholic masses and pounding drum marches through the city. The Bahian Carnival here is almost more flamboyant than Rio de Janeiro, taking over the town for six days every February. But there really is no bad time to visit Salvador. Just make sure to bring your dancing shoes.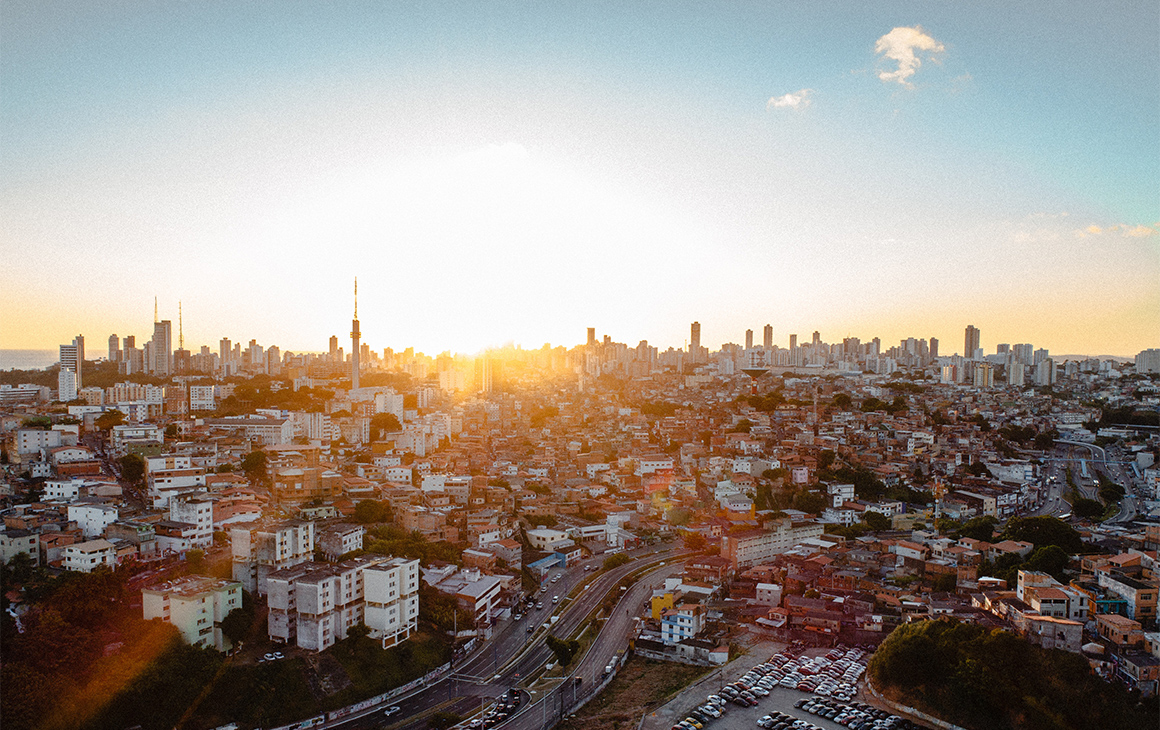 Stay
Vila Galé Salvador
If you're looking for the classic, four-star beachfront hotel with obligatory pool and breakfast buffet, you could do worse than Vila Galé. It's right on Ondina Beach, which (along with maybe Barra or Rio Vermelho is right where you want to be), and the rooms come with some epic ocean views.
Viver Bahia Pousada
Speaking of Barra, this pousada-style guesthouse is pretty sweet. Viver Bahia Pousada's location is hard to beat, close to the main beach, Praia Farol de Barra, the famous lighthouse, and an easy Uber from Pelourinho. Our top choice if you want to be in Barra, and the breakfast ain't bad either.
Riviera Premium
Another sweet beachside option is Riviera Premium. This one's a little further east, towards Amaralina, but it's perched right over the water, with amazing views and the sort of pool that makes you want to quit your job immediately. A good one for couples, or anyone who wants a luxe romantic stay.
Eat & Drink
Dona Chika-ka
You can't come to Salvador and not try some traditional Afro-Brazilian food. There are dozens of good places around town, but one of our favourites is Dona Chika-ka. You'll find it up some stairs, on the first floor, with windows facing the street. Soak up some candlelight and tuck into their famous bobó de camarão (shrimp chowder).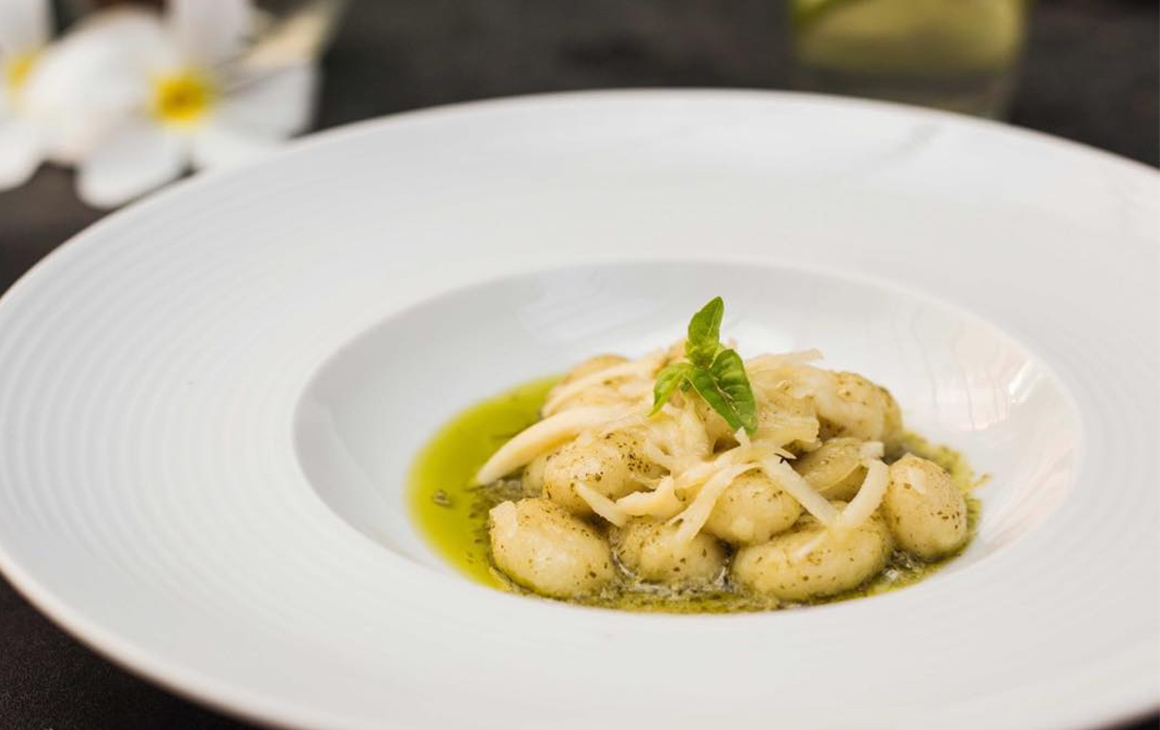 Du Chef Arte e Gastronomia
Splurge time. Du Chef Arte e Gastronomia is a very fancy degustation restaurant on the beachfront in Barra, run by culinary genius Lucius Gaudenzi. It's got a rep for pant-busting seven-course degustation menus, and chef Lucius will sometimes come out and serve you personally. Start saving though—it's one of the pricier places in town.
Paraíso Tropical
You'll have to travel a bit to find Paraíso Tropical. It's hiding in the residential neighbourhood of Cabula, which doesn't see a lot of tourists. What you get is one of Salvador's most famous Bahian restaurants, serving up some of the best Moqueca (Brazilian fish stew) in the entire country. Just plug the address into Uber and enjoy the ride.
See & Do
Join the Carnival
Honestly, if you can stand the crowds, Carnival time is THE time to visit Salvador. Those in the know reckon the Bahian Carnival trumps even Rio for glitz, glamour and a thumping good time. The dates change a little every year, but Salvador generally starts gearing up in January, rocking a six-week party that culminates in an insane week-long Carnival extravaganza. Best to book early, like really early, if you want to visit Salvador in Carnival time. Pretty much every hotel will be booked solid.
Explore the old town
Salvador was one of the first colonial cities in all of the Americas. It's practically lousy with history. On your first full day, catch the Elevador Lacerda up to the top to Ladeira da Praça (one of the Old Town's many, many colonial squares), then spend your day just wandering the cobbles. Make sure to check out Cruzeiro de São and Praca de Se, with its pastel buildings and weekend capoeira dancers.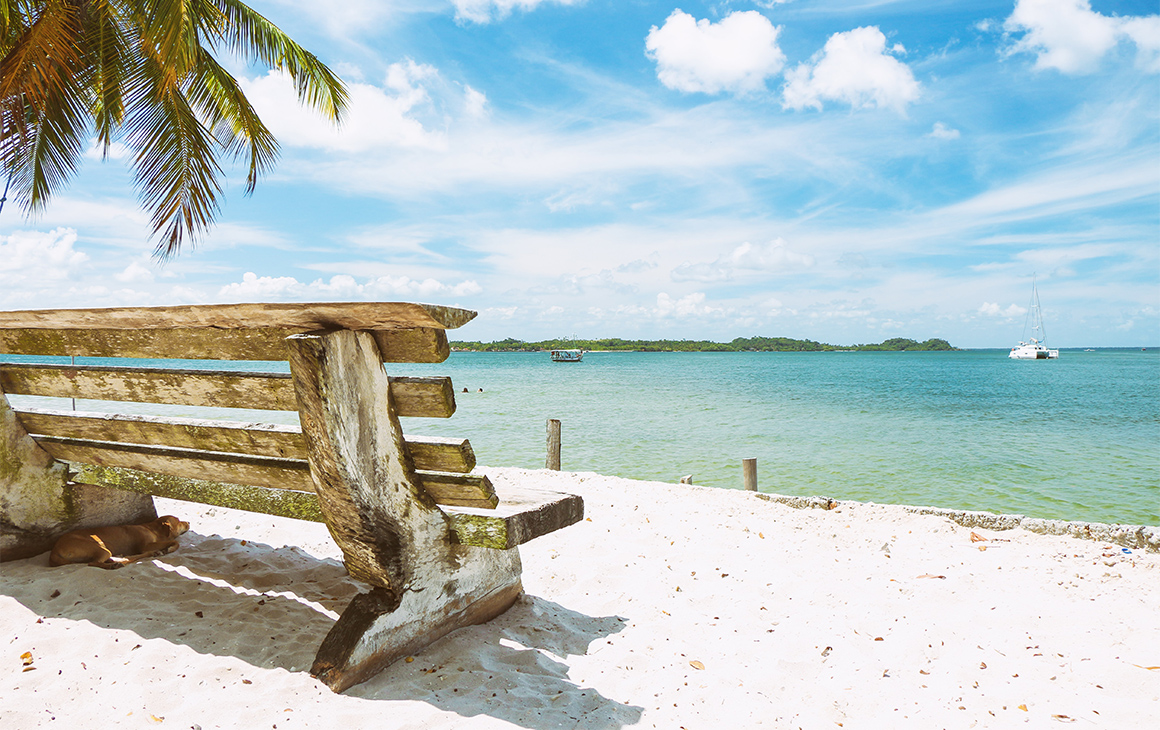 Drive to Praia do Forte
Salvador does beaches better than almost anyone, but there's one in particular that makes a fantastic day trip. Praia do Forte. It's about an hour north of the city, and it's home to Brazil's biggest sea turtle conservation project. If you come from September to March you can join moonlit tours and watch sea turtles actually hatching all over the beach.
Want to explore more of stunning South America? Here are six reasons you need to visit Medellin.
Image Credit: Hermes Images, Aidan Formigoni, Felipe Dias, Sebastien Goldberg