ICMYI, it's summer, people! It's muggy, storms are brewing on the daily, and we're getting our daily mango fix like it's going out of style. We teamed up with our mates at YHA Australia to bring you a list (read: the only list you'll need) of how to keep the summer party going even when your bank account has other plans for you. Which, let's be real, is all of us right now (thanks, Christmas shopping).
So, get your rashies out, and let's do this:
#1 Visit the markets for fresh, seasonal AF fruit juuustt as they're about to close for some sweet discounts
#2 And then eat it right then and there. Does anything beat a fresh mango in the sunshine?! Only a cheap mango in the sunshine
#3 Make the most of the sunshine and head out to an affordable rooftop bar
#4...Like the ones you'll have access to if you book a stay-cay at a YHA (spoiler: they've got some stunners in Brisbane, Melbourne, and Sydney)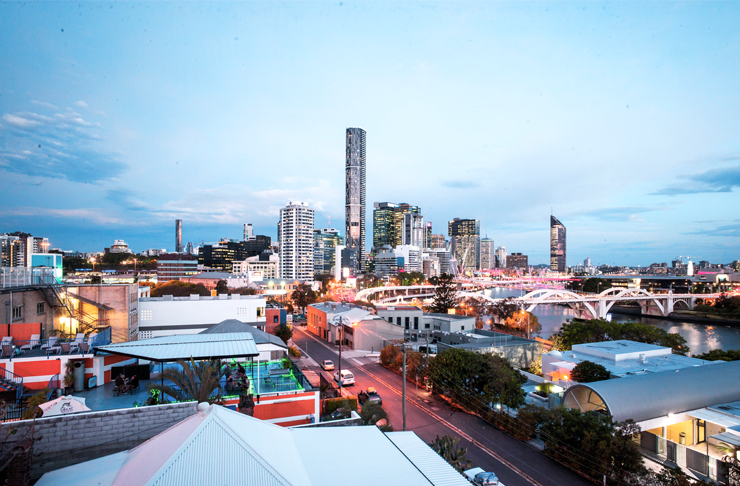 #5 Fill up the car and head out for a road-trip to a less crowded beach, FYI these are our faves
#6 Or, hit your local park with a picnic basket loaded with some ice-cold french rosè and the most wallet-friendly snacks you can find for a picnic on the cheap
#7 Netflix and literally chill somewhere with air-con
#8 If you can't afford a pool, head to your local for a game of pool instead. Bonus points for it costing less than a fiver, and even more bonus points up for grabs if your accommodation has one on the rooftop (hi, YHA!)
#9 Get #CulturedAF and go gallery hopping taking full advantage of the free exhibitions we're so #blessed to have
#10 Treat yourself to a mini-vacay without taking out a second mortgage at one of YHA Australia's 80 properties …the world is your oyster, really.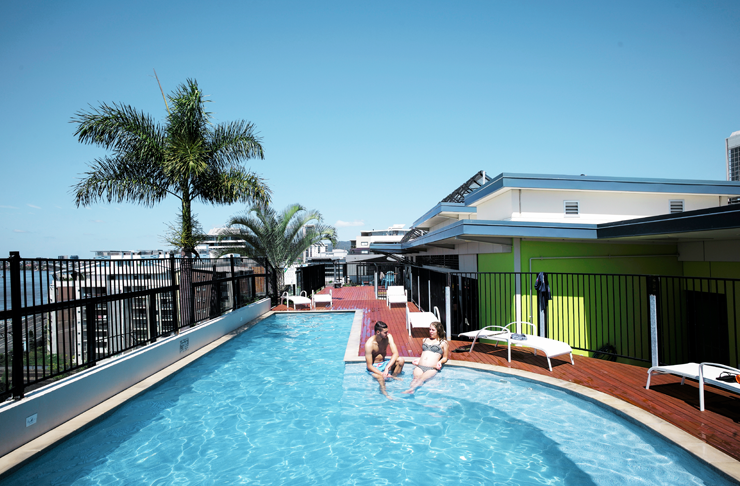 #11…But don't freak out; you can book a private room if you're not up for the dorm life or book out a dorm just for you and your squad
#12 Take advantage of buskers and free gigs going down all summer long using a tool like Triple J's Gig Guide
#13 Rally the squad and have a bonfire for some serious Laguna Beach vibes
#14 Make a bucket list of spots to explore across Australia and tick it all off by working your way across YHA Australia's destinations
#15 Buy a watermelon and get your adult on with a DIY watermelon. Just scoop the insides out, add them to a bowl with vodka, mix, serve over ice, et voila!
#16 Explore the botanic gardens and use Shazam for plants to find out what the hell you're looking at
#17 Hire a bike and explore while feeling #touristyAF
#18…and use said bike to go sunset hopping from every different vantage point
#19 Have a sausage sizzle and be your own Bunnings
#20 DIY your own ice blocks by mixing fresh fruit, vodka, and a mixer in your blender and then freezing them in an iceblock mold, or, if you're lazy—just freeze them directly into an ice cube tray!
Feeling like getting out there and making the most of summer now? Thought so. Book a stay-cay or vacay with YHA Australia now to make the most of summer without splashing all of your cash.
Editor's note: this content was produced in partnership with YHA Australia. Thank you for supporting the partners who make The Urban List possible, to read our editorial policy click here.
Image credit: provided