Ever wanted to eat chocolate covered things two or three times a day and not feel guilty about it? Then hiking the Annapurna Circuit in Nepal is definitely the thing for you. Every tough moment of hiking is rewarded with the knowledge that no matter how often you sit around in your pyjamas binging Netflix, nobody can call you lazy ever again.
Tell anyone you're hiking in Nepal and they'll assume it's Everest Base Camp. However, the Annapurna Circuit offers much the same, if not more, with less crowds and more culture. A seven to 16-day trek, depending on where you start and finish, will wind its way around the tenth tallest mountain in the world. It takes you through small rural Nepalese villages, valleys filled with horses, and finally over the Thorong La Pass.
Of course you were on board the second you read 'chocolate', but if not, here are seven reasons this hike will be your next dream trip.
#1 A Trip Around The World (But In Nepal)
Permits obtained, trekking poles in hand and a lot of snacks packed, jump off the bus in Besisahar, ready to begin. Unlike Everest base camp (which is dry and arid the whole way up), you'll hike through several districts each with their own unique landscape. The first few days of your trip will take you through lush jungle and past waterfalls. As you wander up, up, up, the circuit will surprise you daily, one moment you're wandering through green fields thinking you've accidentally walked to Canada, the next you're meandering through mossy forests dreaming of Scotland and you'll wake up in Mordor, crossing glacial streams amidst rock fall and snow.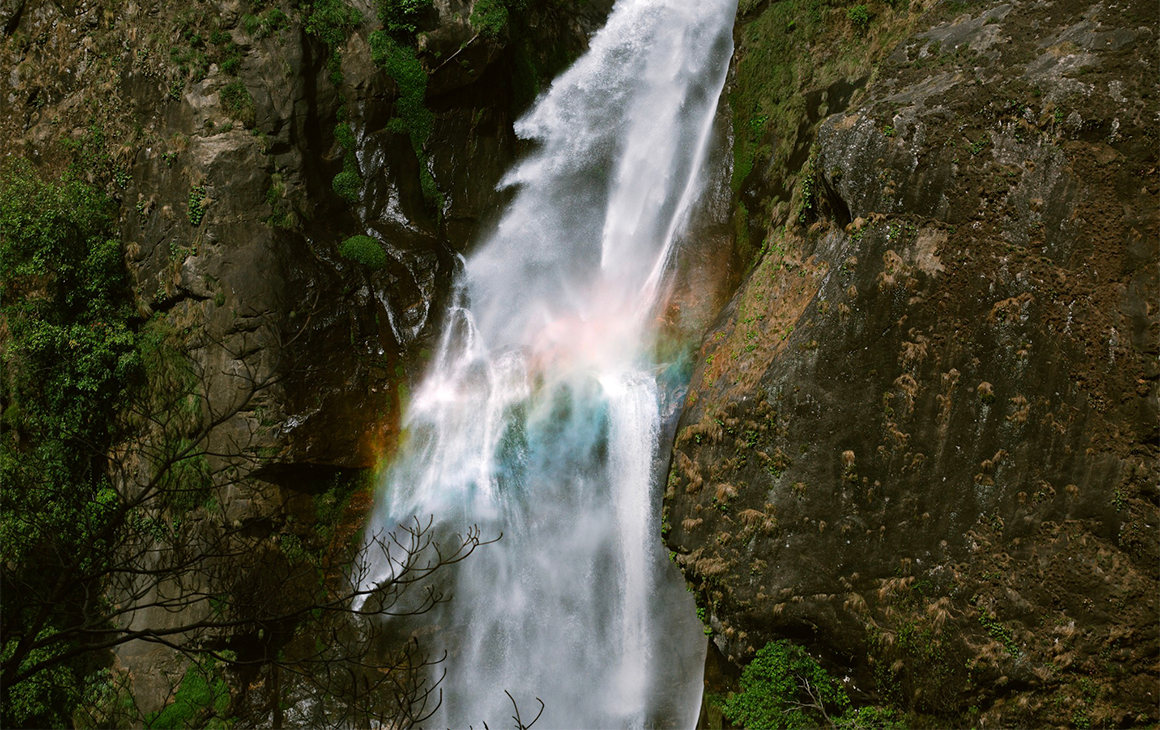 #2 You Can Eat As Much As You Want
Seriously. You're hiking a mountain; your body needs fuel. Feast while you can. This is a tea house trek, you hike from town to town, finding guesthouses to stay in, often you can sleep for free, as long as you eat your meals at their restaurant. They each have a similar menu, for similar prices. The local dish is Dal Baht, which is a plate filled with rice, dal, vegetable curry, sambal and curd, and the best thing about it is you get refills. Then as you hike you get to snack. Along the trail there are loads of little shops selling snickers and Chai tea, and of course the bakeries in every town are a must do. Whether you want a fried apple pie, or something covered in chocolate, go to town, you will have 100% earnt one, or two, or maybe even three?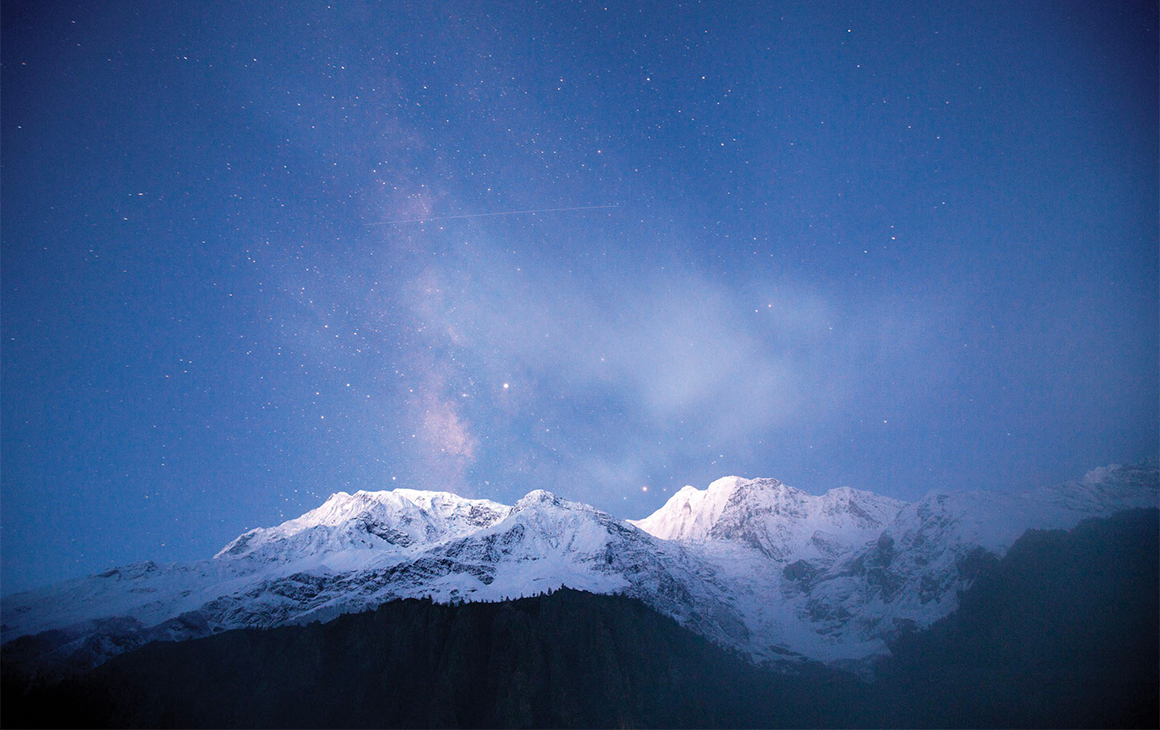 #3 Rest Days In Manang
Hiking at altitude in the Himalayas is the most beautiful thing you will ever do. It needs to be difficult and a little bit painful, because one must earn the beauty. There is less oxygen up there, and your body needs time to figure out how to deal with that. About 7 days in, you'll reach Manang (3500m, officially considered high altitude) and it's highly recommended to stop here for a day or two to acclimatise. Seriously, don't be a dude bro, and assume it doesn't apply to you, (luckily the dude bros usually hit Everest, so you'll meet less of them here) it has nothing to do with fitness levels or experience and more to do with human beings needing oxygen to survive. Luckily, it's the best town to stop in. Just down the road is a sauna, amazing mountain views, stupas to hike to and little makeshift movie cinemas in back rooms with ripped versions of the latest blockbusters. And bakeries, bakeries everywhere!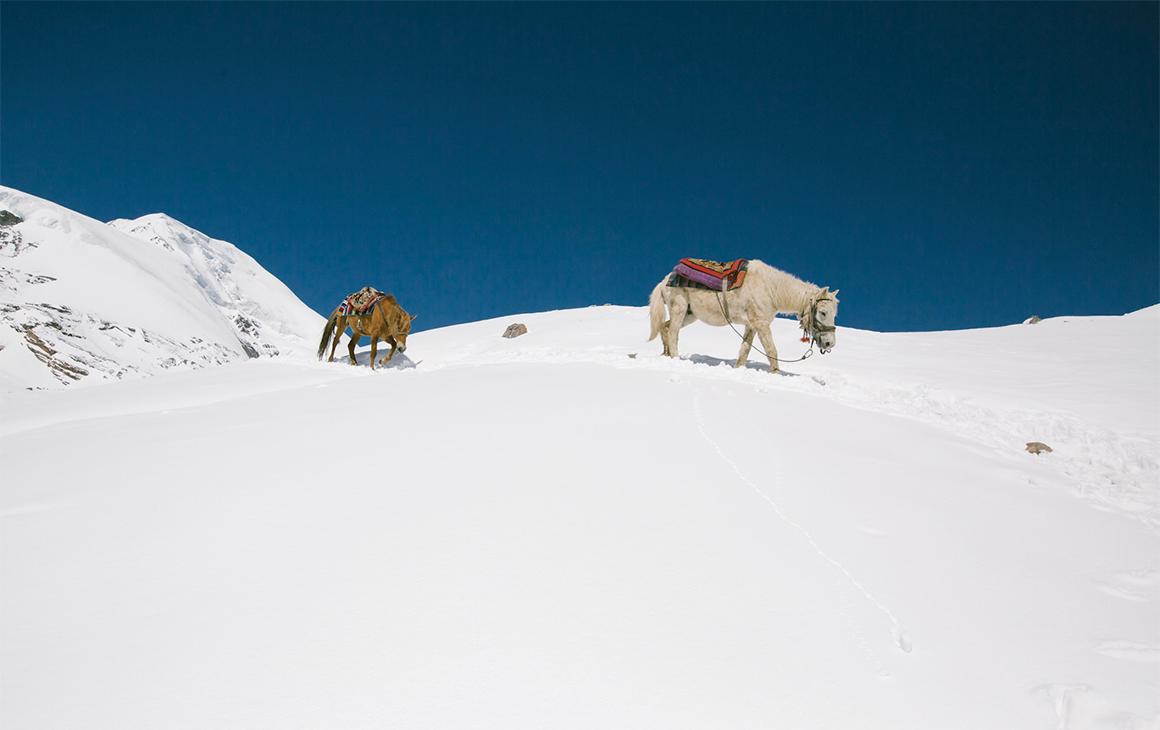 #4 The Thorong La Pass
How many people get to say they walked over a mountain pass? Yes, it's difficult and painful, but it is also amazing and will become immortalised in your memory. Every step, every moment, every difficult breath. You have seen mountains every day, and every day it gets more awe inspiring, but today is the winner for sure. Snowy peaks everywhere! The tallest in the world, surrounding you as you climb.
A hot tip: Sunscreen under your chin, under your nose, and if you're wearing shorts, up your shorts. Snow is reflective, and you can get burnt in places you didn't even know was possible.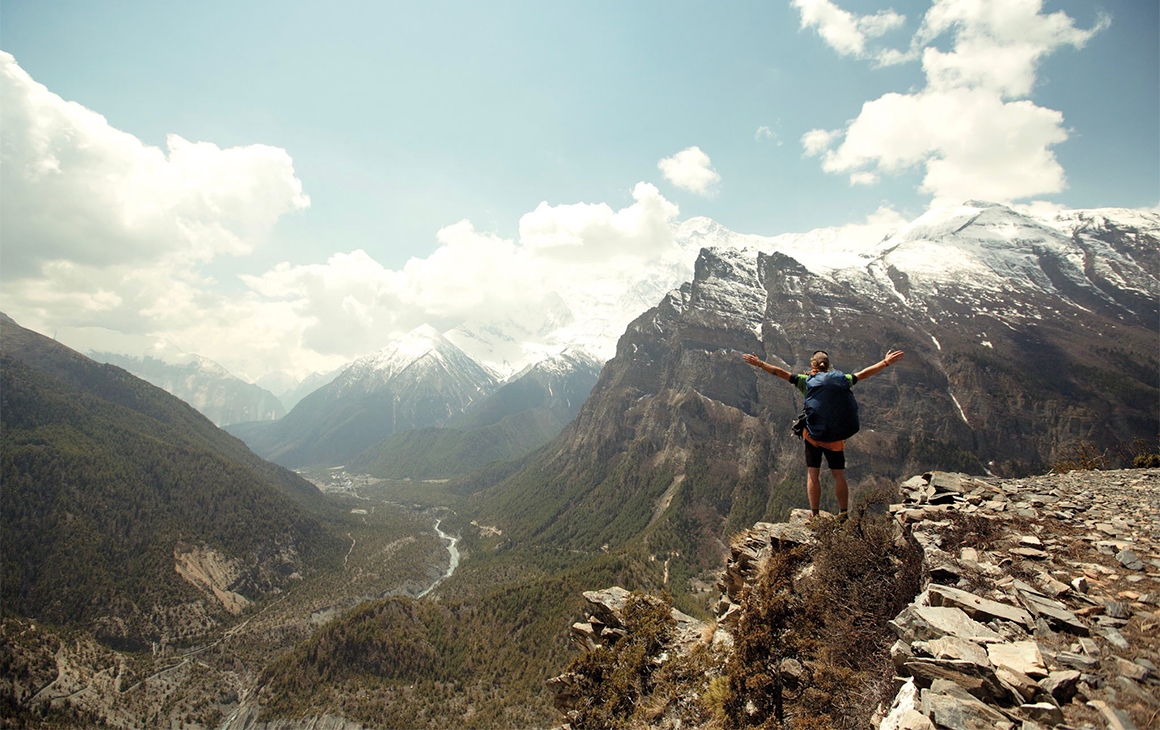 #5 A Hot Cup Of Chai On Top Of The World
The best thing about this mountain pass, (I mean, minus the jaw dropping views) is the little tea shop at the highest point of the hike. Take a few pictures, shout to the heavens, run around like a crazy person because the hardest part of the hike is over and then go celebrate with a hot cup of the tastiest Chai you'll ever drink.
#6 Locally Made Everything
From the pass, you hike down 1900m. What took you several days to hike up, will take maybe two to three hours to get down to Muktinath. It's a little tourist bazaar, with everything you missed those last few days of hiking. Wifi, beer and shopping. The Nepalese know how to weave some really fine textiles. Yak wool blankets, scarves, everything. Plus, you're buying it right from the source, so not only are you helping to support local craft and putting money in the pocket of those who don't have as much, you're also saving a few dollars.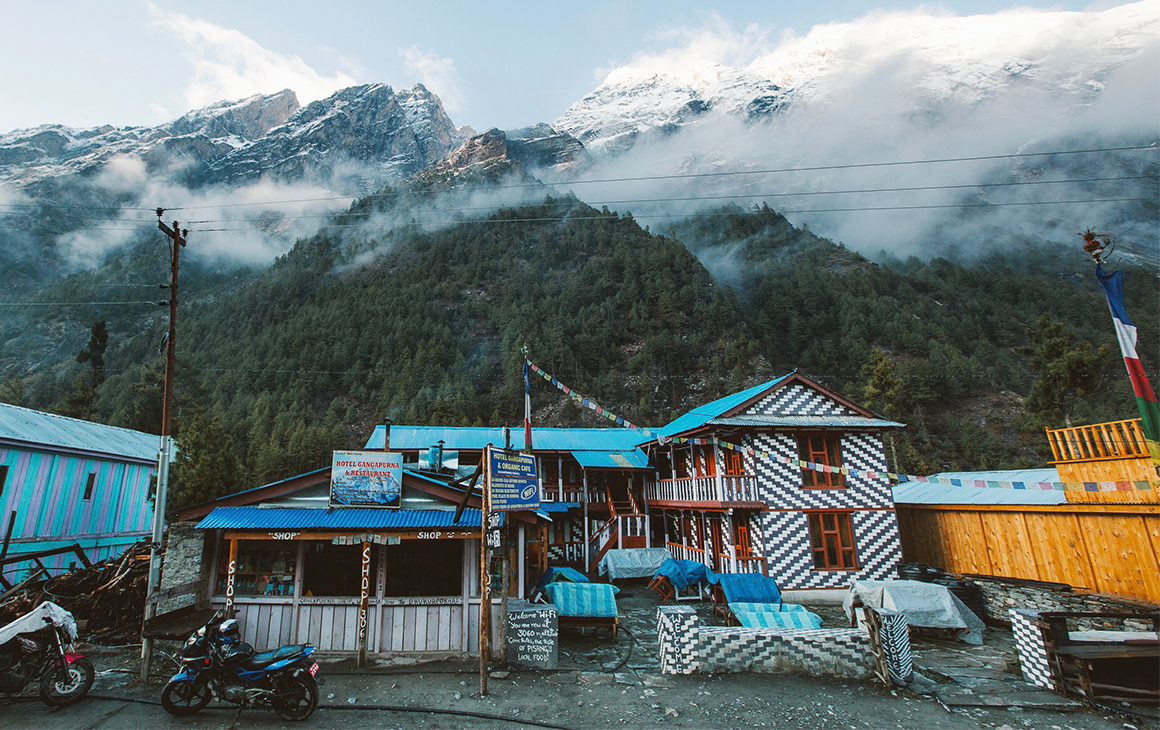 #7 Hot springs. Hot springs. Hot springs.
If you've got time, the best way to ease those tired muscles is to find a hot spring to relax in. On the way back to civilisation is a little town called Tatopani (which literally means hot water). It's at a normal elevation (900m) so you no longer have to deal with getting breathless on every flight of stairs. Recline under the stars in the hot healing waters with a beer surrounded by jungle. You'll probably need to pinch yourself a few times to remind you that, yes, this is real life.
If you don't want to do it alone, here's a epic tour to get you started.
Once you've finished your trek, check out these seven must-do things in Nepal.
Image Credit: Louise Coghill