"Girl, your braids are so cool', is not really a phrase that most Australian's would be familiar with.
More of a childhood essential than hot-girl beauty trend, rocking pigtails and the odd French braid wasn't really a fashion statement when you were five.
Or was it? Nostalgic trends are staging a comeback—and braids are front and centre.
Do away with your opinions on lame school-girl braids because we said 'cool-braids' and these braids are here to rock your hairstyling world.
If you've ever tried to braid your own hair, you'll know it takes some mad skill to braid without tears so natch we headed to one the coolest hairdressers going, Luke Reynolds Hairdressing, to steal their braid wizardry.
Check out our quick, GIFing guide below to learn how to nail cool-girl braids. Thanks Luke Reynolds!
The Essentials
- A brush, tail comb, hair bands and bobby pins
- Bob-length (or longer) hair, dry and brushed out smooth
- A hair primer, sea salt spray, smoothing oil and hairspray (Luke Reynolds recommends R+Co products)
The Rebel's Braid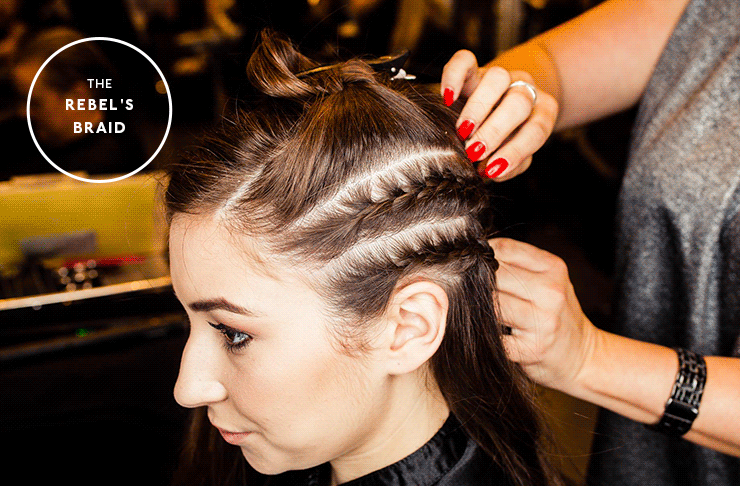 If you've ever toyed with the idea of getting a tattoo, or shaving the side of your head—because you think it will make you look bad-ass—this one's for you, you rebel.
The key to nailing this is to make sure you've parted the hair really accurately (you'll definitely need the tail comb for this one) so the clear, cornrow-style lines are prominent.
The Classic Cool-Girl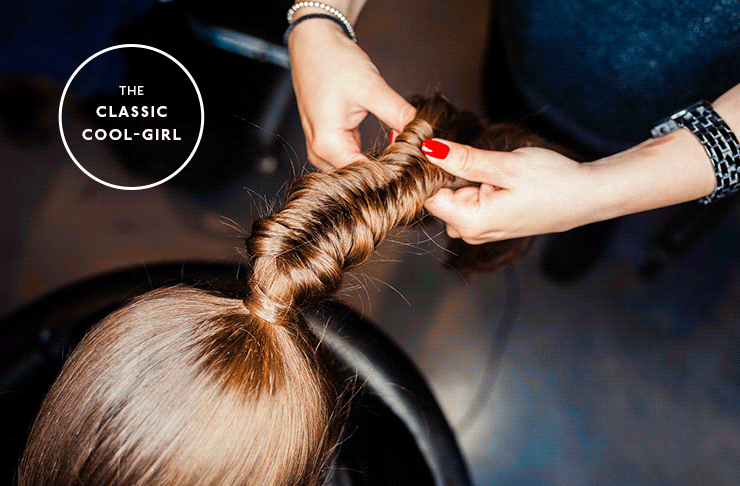 Mermaids, apply within, because this fishtail pony is all kinds of cool. A sleek and modern spin on the fishtail braid, the style is perfect for work to play, and day to night.
If something's looking fishy, you may have taken a wrong turn somewhere; a fishtail only has two sections, and each new section should come from underneath and cross over the top of the other side as you plait.
The Fancy Frenchy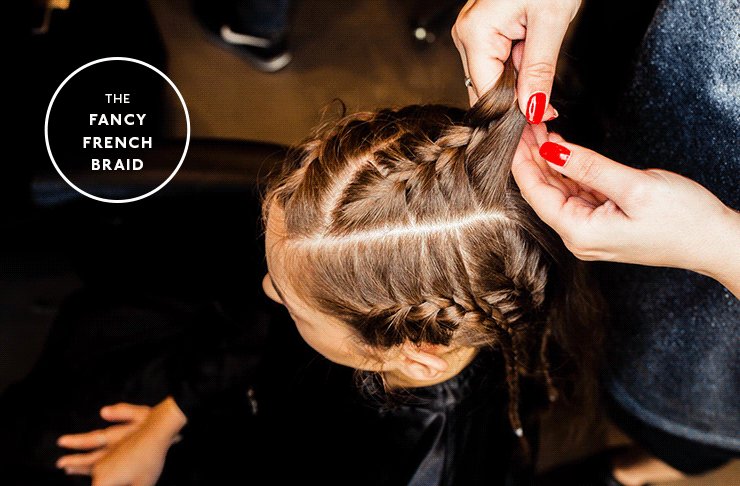 Never has a jumble of braids looked so cool. Channelling the enviable je ne sais quoi (read: I don't give a shit) attitude that the French have in spades, this hairstyle has no real rules when it comes to finishing the look.
Parting the hair into four or five sections will give the best effect because you want the braids to twist across your head finishing in a loose bun/pile at the back of your head. Once you've pinned that bad-boy down, you'll be ready to party!
Styling tip: Lightly tease the ends with the comb, before sealing with a hair straightener to avoid those pesky hair bands ruining the look. Magic!
Image credits: Ariana Gillrie