While we're all for letting your natural beauty shine through and firm believers in letting your skin have makeup free days, sometimes you just want a healthy glow without too much fuss, and when that's the case we turn to no-makeup makeup.
You'd think it'd be fairly easy to do though, right? Just slap on some tinted moisturiser and a few swipes of mascara and away you go? Wrong. There's actually an art to applying no-makeup makeup, so we caught up with makeup artist extraordinaire Jacqui Bradfield, to find out how to nail this look.
Prep It Up
Hydration, hydration, hydration. If you want your makeup to go the distance on long, hot summer days it's all about starting with hydrated skin. The better the base, the less makeup you need to wear. In Australia (and just about everywhere) sunscreen is a must, and Mecca's To Save Face SPF 50+ is a great option for dry skin, but if you're more on the oily side, La Roche Posay Anthelios XL SPF 50+ will have you covered.

When it comes to foundation, a little goes a long way, especially when you're trying to achieve the no-makeup makeup look. Jacqui recommends MAC Studio Face And Body Foundation as it's long-wearing and water resistant. Pour a little product on your fingers, rub them together until the product firms up and then apply. You can use a stippling brush or beauty blender, but your hands will also do the trick. You'll need to wait for this one to set before moving on.
If you've got any blemishes apply concealer sparingly. Jacqui loves Laura Mercier Secret Camouflage as it's a full coverage concealer. You can use a natural bristle eye shadow brush or small eye liner brush to do any pin point concealing on the face.
If you're lucky like me you'll have some nice, dark rings under your eyes (thanks Netflix), but that ain't a problem thanks to Nars Radiant Creamy Concealer. Just dot it on and blend into the skin with your fingers or a beauty blender. You don't need to go right up to the lash line, but you can add some of the peach-toned Laura Mercier concealer to the orbital bone for a nice brightening effect.

Now that you have your bases covered, it's time to get a little cheeky! For the best no-makeup makeup look, Jacqui swears by applying Soleil Tan De Chanel to cheek bones. It's a cream bronzer that melts into your skin, creating a dewy finish. Use a stippling brush or beauty blender to apply.
After bronzing, apply Stila's Convertible Colour in Peony to the apples of your cheeks using any of the tools mentioned above, or even your fingers. This beautiful pink blush is a lip colour too!
And for a little illumination, Becca's Shimmering Skin Perfector is Jacqui's go-to. The formula sinks in really well and leaves your skin looking nice and glowy. (Tip: apply a pump of this to your foundation for an all-over glow.)

This might be a no-makeup makeup look, but you can't forget the eyes! MAC's Pro Longwear Paint Pot in Groundwork is perfect for natural-looking eyes. It's a cream shadow that is super easy to use, lasts all day and you can even apply it with your fingers. It also makes for a great eye shadow base.
Next you're going to want to curl those lashes. This isn't something I would normally do, but after Jacqui showed me the difference it makes I am a total convert. She recommends the Kevyn Aucoin Eyelash Curler and the Surratt Beauty Relevée Lash Curler.
Jacqui says a tubing mascara is a summer saviour as they don't smudge but are easy to remove. Kevyn Aucoin The Volume Mascara is the pick of the bunch, but Ellis Fass Mascara is great too.
If you want to smoke things up a little you can always add a little powdered bronzer to the top of your lids, this will also help to set your eye makeup.
Don't forget those brows! Kevyn Aucoin's Precision Brow Pencil in Brunette suits almost everyone and comes with a brush on one end to help comb and shape the brow.
Game. Set. Match.
Now it's time to set all of your hard makeup artistry work with a translucent powder. The ones made by Laura Mercier and By Terry are Jacqui's top picks.
Plump Those Lips
Now all that's needed is a little dabbing of Purelan to plump up the lips. This lanolin-based balm sinks straight into your shmackers and doesn't leave a tacky residue. It can also be used for just about every skin issue under the sun (it's actually a nipple cream)!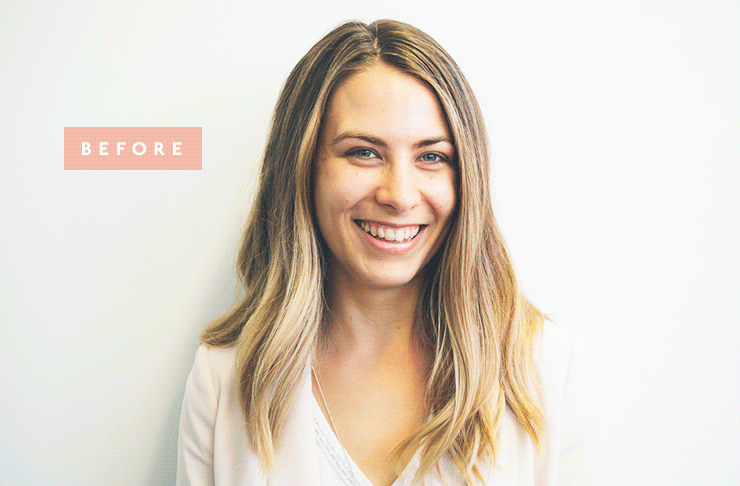 Image credit: Louise Coghill / Design credit: Gabby Stjernqvist