So, it's been weeks since your last brow appointment and you've got a real situation happening on your face—notably, your eyebrows, which are not dealing with iso quite as well as your make-up free skin. Meanwhile, you've got Zoom calls stacking up the minute, and who knows when you'll next get to see someone who knows how to wield a pot of brow wax.
Before you grab the tweezers and go ham on those out-of-control brows, just hold it. There is an art to shaping and trimming your brows, and while we can't go to the people who really know what they're doing in person, we can still get their expert advice, so we asked Leona Gallagher, Director at Brisbane's Simply Laser, for some tips on getting perfect brows in iso. If you're nervous about a DIY job, Simply Laser are doing virtual consultations to make sure your brows turn out just right, but for the rest of you, here's a step-by-step guide.
Step 1: Make Sure You've Got The Tools
Set yourself up for success—you'll need an eyebrow pencil, good tweezers, a pair of brow or nail scissors and a spoolie brush (kind of like a mascara wand). Also, lighting is key, so make sure you're in a well lit room (preferably natural light) with a good mirror in front of you.
Step 2: Time To Trim
Using your spoolie brush, brush the hairs of your brows upward, towards your forehead. Take your scissors and carefully trim any long course hairs that are looking extra wild and untamed, but not too short, only back to just outside the normal outline of your brows. Tilt the scissors down towards the ground as you cut for a better shape.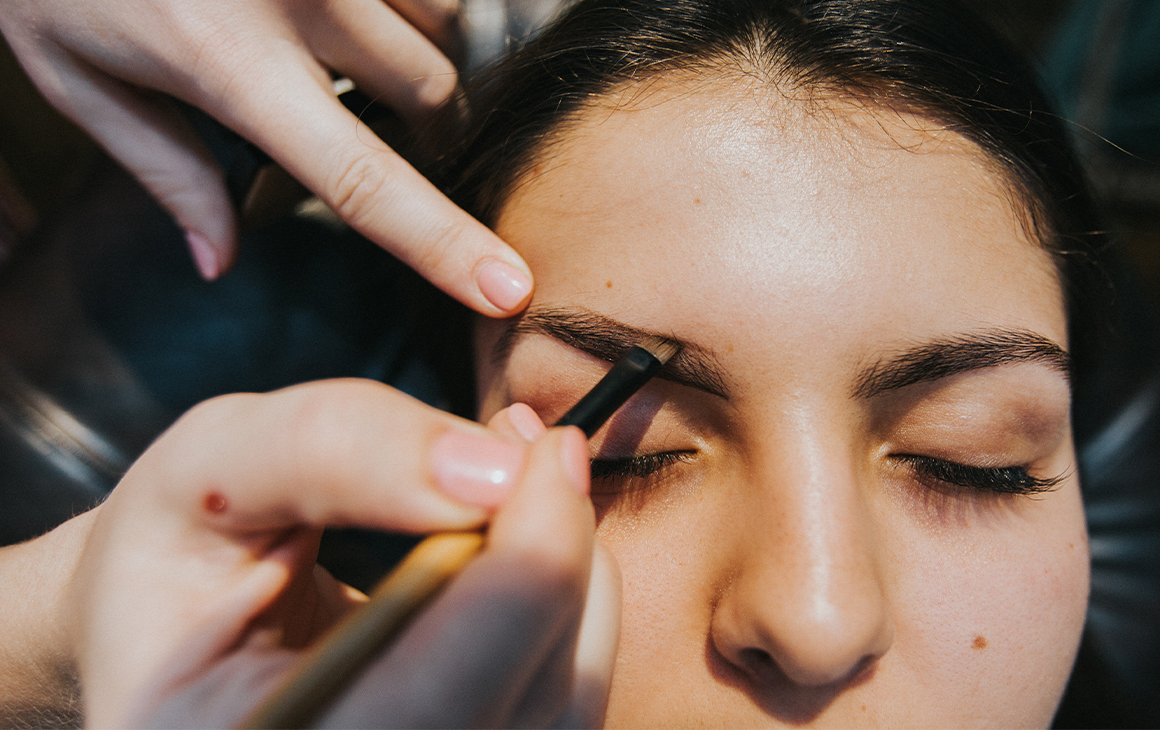 Step 3: Find Your Shape
With your brow pencil, you're going to draw four lines. On the bottom of your brows, following the shape of your hairs as close as possible (not outside them), draw a line from the inner corner of your brow (point A) to the exact point of your arch (point B). Then draw another line from point B to the outer corner of your brow (point C). Do the same on the top of your brows. You can find your inside and outside corner using a pencil lined up with your nose and the corners of your eye.
Step 4: Pluck And Shape
Now that you've found your shape, you can pluck any hairs that fall outside of the lines using your tweezers, both above and below your brows. You'll want to stay a little bit away from the solid, defined lines of your brows. Tweeze only the hairs that you can tell are definitely not a part of your finished, defined eyebrow. Better to do minimal shaping now and let a professional reshape them in a few months than overpluck and need a miracle. If you're confident, you can take out a couple of extra hairs on the inside of your arch along the bottome edge to help lift it in shape—just a couple, mind.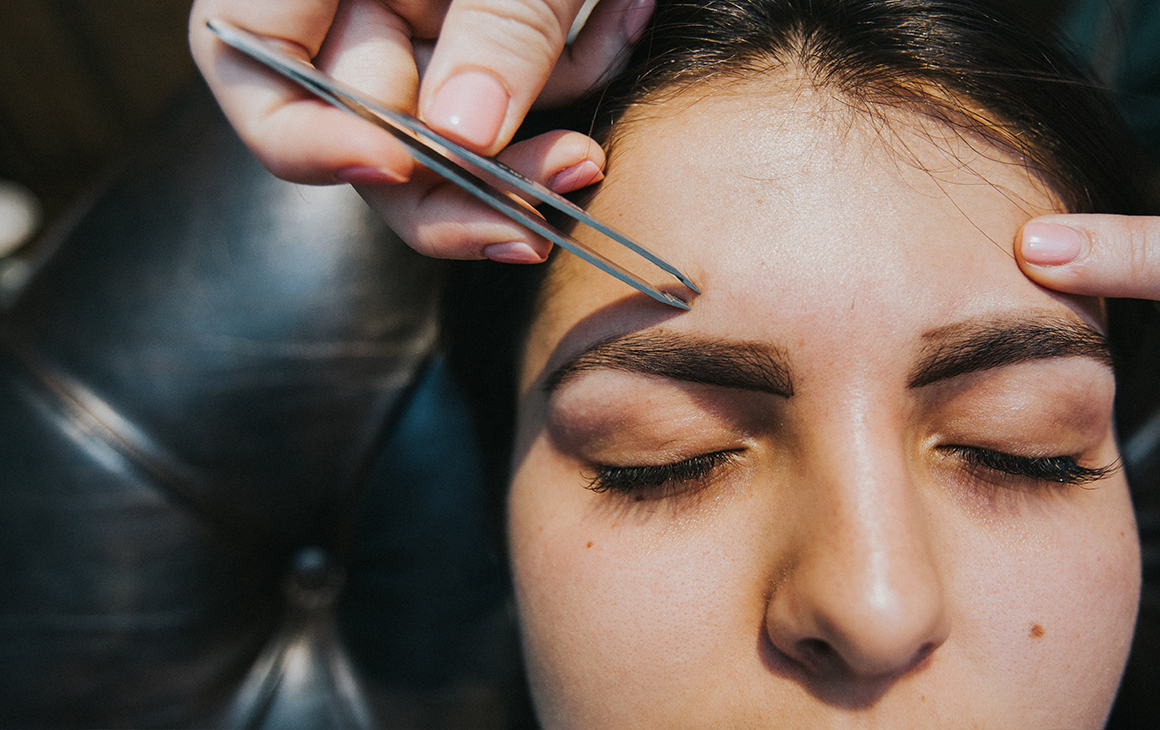 Step 5: Fill In Your Brows
Once you're satisfied that your brows will make it through any and all virtual calls, you can use your pencil to fill in any patchier spots, such as towards the inner corners. Use upward strokes, resembling the size and direction of your hairs, to create a more natural look.
Want to treat yourself to an at home spa day? Get our guide here.
Image credit: Shalom De Leo, Hayley Williamson