Makarska is that hidden beach paradise that you've probably never heard of. This town, on the Croatian coast, has everything you could wish for when searching for the perfect summer getaway. Number 1—beaches galore. The main ones are surrounded by little markets and busy restaurants, while the hidden coves and inlets are a plenty. Even the brave nudists among you will find loads of secluded spaces to let it all out (god knows all the European tourists already are).
There are even dedicated spots for cliff diving, jet skiing, paragliding, and jumping around on huge inflatable jungle gyms right on the water. All of the bars, restaurants and galleries can't go unseen either. Follow our 48-hour guide to Makarska for one of the most relaxing, sun-filled holidays you've ever had (and ultimate bragging rights that you went somewhere your mates hadn't heard of yet).
Friday
7pm
Go straight to dinner and get on the fish. Makarska is a port town so do expect to sample some of the finest and freshest seafood going around. Our favourite little restaurant is Konoba Kalalarga. These guys have a menu which changes each and every day, depending on what fish has been caught that morning. They don't even write down a menu. It's all verbally communicated by the waiters. If it's on, try their famous squid ink risotto (a Croatian speciality). It may just change your life.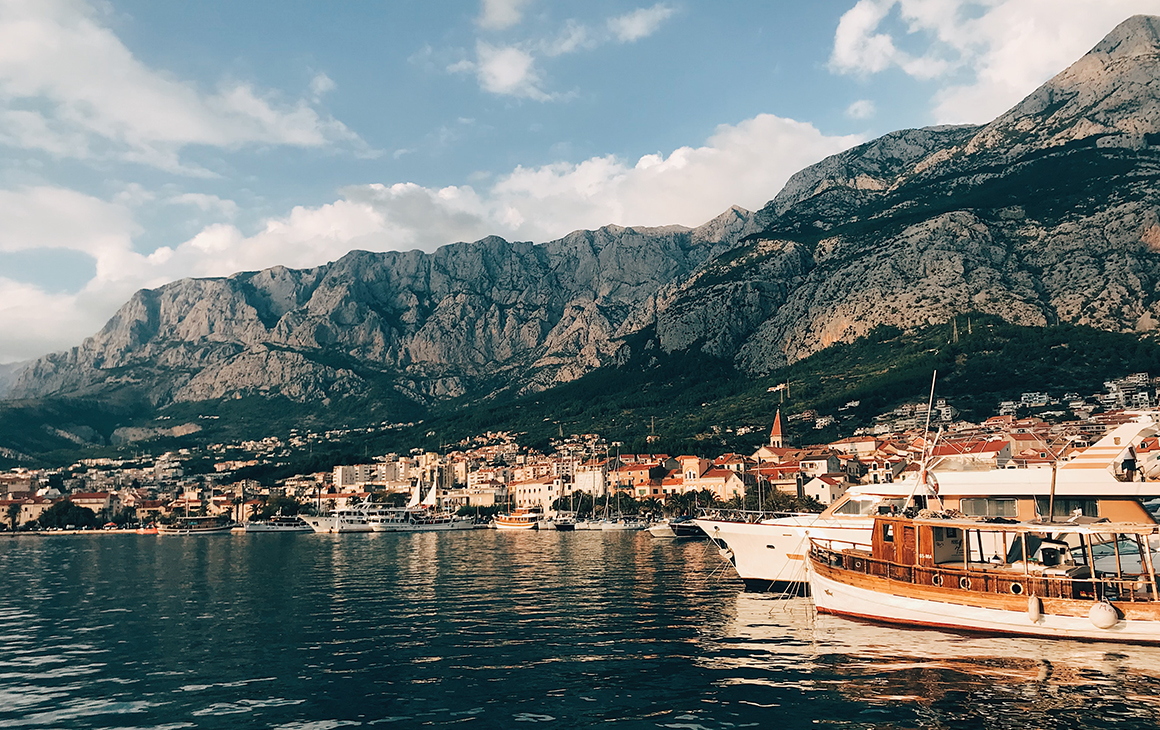 9pm
Croatia is also known for its wine. And you don't need to blow your budget to get the good stuff. We recommend the perfect end to a relaxed night out should be spent at Spina Bar, where the waiters will help you decipher the local wines list. Sit outside in one of the old town's winding streets and people watch, while smashing though a few great bottles of vino. An added bonus is that most of their wine is organic, so you won't wake up the next day with a nasty hangover. Winner!
Saturday
9am
Breakfast is rarely done well in Croatia. They usually opt for cured meats and cheese on toast. Not so lush. We prefer to grab a handful of takeaway coffees and pastries from whatever café is nearby and bring them back to the apartment. Now you can fuel up and prepare for a day in the sun.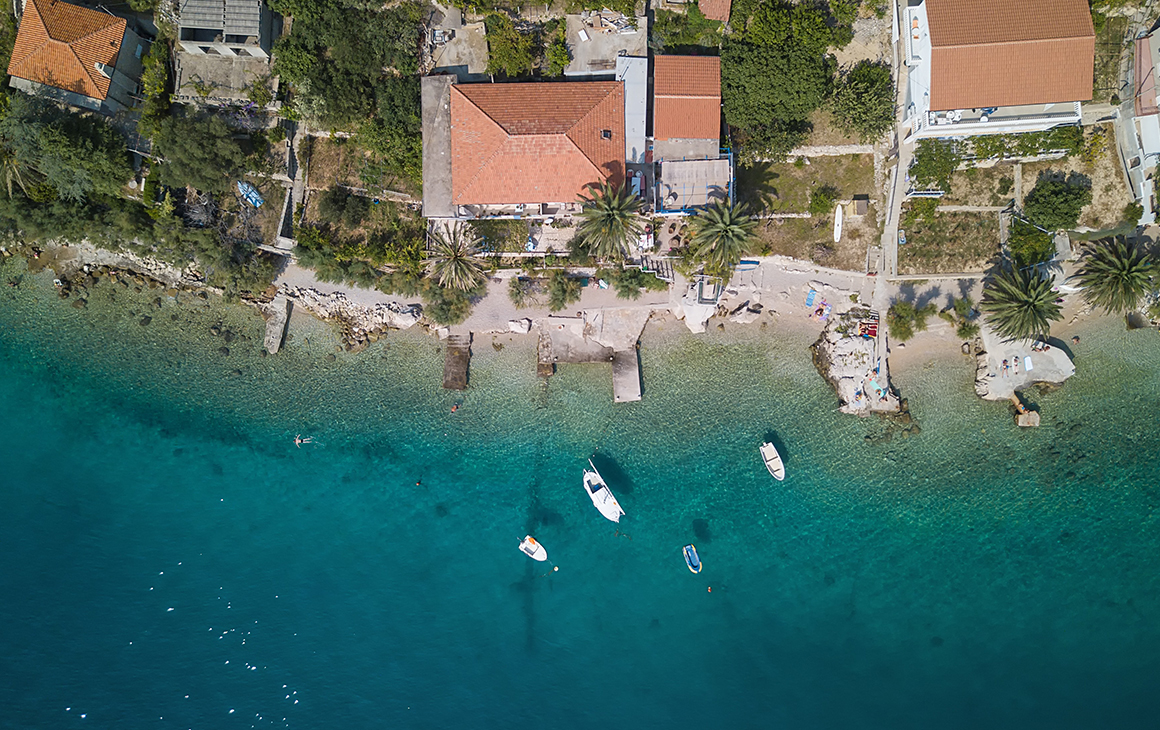 10pm
We say you should hit the main Makarska beach as early as you can. Nab a good spot in the morning when it's already fairly hot and set up base. You'll have all day to swim, nap, read, eat and get your tan on. At this beach, you can even go jet skiing, paddle boarding or run about on an inflatable jungle gym (we promise it's not only for kids!).
1pm
At the City Beach, you're close to all the good stuff. Throughout the day, send people out to the Studenac grocery store across the road to get more supplies. You'll find ice cold beers, snacks and antipasto stuff for lunch. In the nearby market, you can even buy a cheap inflatable chair to lounge in while you wade in the sea. Sit back on the lilo and look back at the crowded beach, with Makarska's famous mountain range dominating the background. It's a view you won't get sick of quickly.
3pm
But if sitting around on the beach all day isn't your thing then you can make your way over to the nearby park of Sveti Petar. Have a chilled walk up to the lighthouse, or go cliff jumping off a few very high spots. The jumps are pretty damn terrifying but they're safe enough if the sea below isn't too rough. And if you're not one for heights, then simply go for a longer hike along the winding paths in Park Suma Osejava. This large park stretches down along the coast for some time, where you can find a few hidden swimming spots if you're lucky.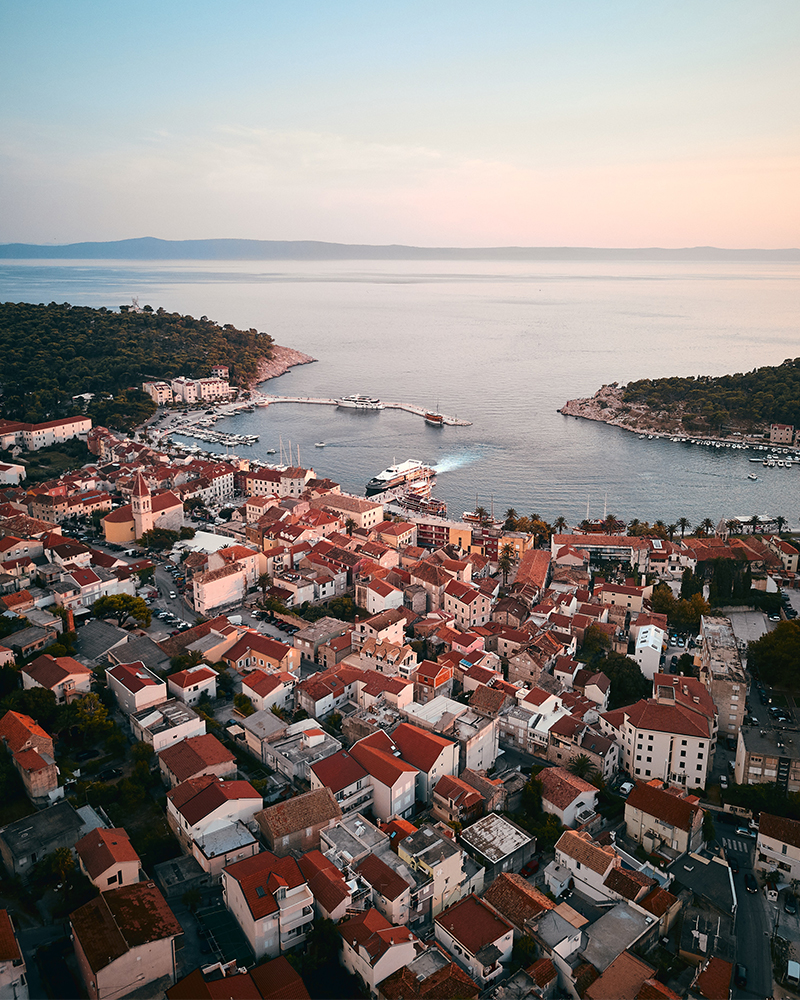 5pm
By now you're probably all hot and bothered, nearing heat stroke as you work on that tan. Call it a day and go to Setaliste Dr. Franje Tudmana. Walk along this pedestrian-only road which is lined with bars and restaurants looking right out to the water. Grab the best shaded seat you can find in any of these places and grab a few cocktails before the sun goes down.
8pm
Book in advance for one of the best sunset views in Makarska. Bounty Restaurant is located right on the beach, with the waves knocking against the walls. Ask for a table overlooking the sea and treat yourselves to some champagne and oysters while the sun goes down. You can then splurge for a fish banquet and some of Croatia's finest wines. This one is ideal for couples.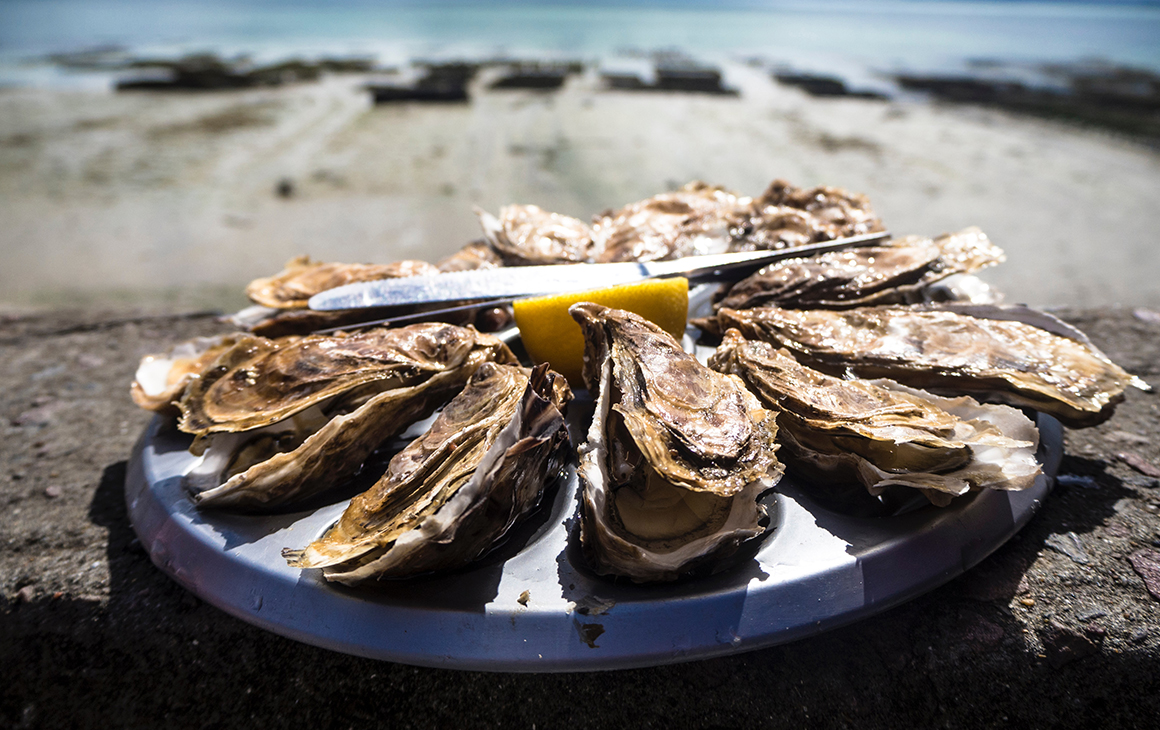 10pm
For those of you wanting a proper night out, look no further than Deep. Don't let the somewhat unsettling name put you off, this bar/club is set within a cave and boasts its own small pebble beach. Just keep your really drunk mates from going for a midnight swim unsupervised. This place is popular with all the Sail Week companies and is open till the early morning. But if you want a more relaxed night out then try Grabovac for more good wine, and Pivnica Pivac for Croatian craft beers. The latter is where you'll find the rare Croatian hipster.
Sunday
9am
We all love markets and Makarska's open air fruit and vegetable market is perfect for a morning walk. Go around the space with a morning coffee and croissant and buy some food for the day.
11am
If you spent your previous day at the bustling beaches in the centre of town then do the opposite on this morning. Find your very own secret beach for the day. Your best bet is to walk along the coast towards the North of Makarska. Pass by all the hotels, jet ski and peddle boat hire companies and you'll eventually find a small winding path making its way through a pine forest. Beachgoers will start getting more and more nude. This is a good sign (sort of), it definitely means you're going the right way. When you reach the cliffs hanging over the sea, you'll be able to slide down to some little hidden coves where you'll most likely be alone. This is what makes Makarska so damn special.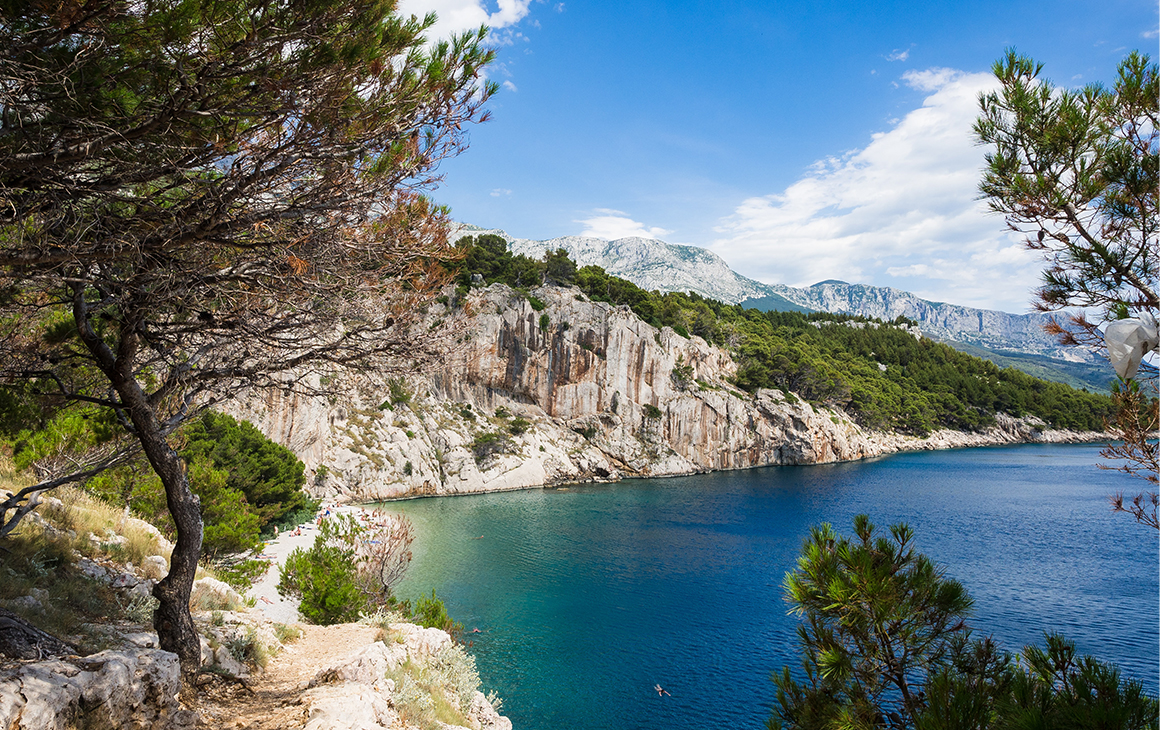 1pm
If you haven't brought plenty of food and water to this beach, then you'll have to run back to town for lunch. There are a few little spots nearby (back the way you came) but you should do your best to be self-sufficient in this quiet little oasis. And if you get restless, try climbing up into the pine forest. You can get some spectacular views from up the top!
3pm
And those of you who want a bit more culture in their trip can head back to town early. Stop by the Shells Museum and adjacent Franciscan Monastery with gorgeous mosaics and architecture. St Mark's Church, in the main square is also worth a visit but we are suckers for St Peter's Church which overlooks the sea and surrounding Croatian islands.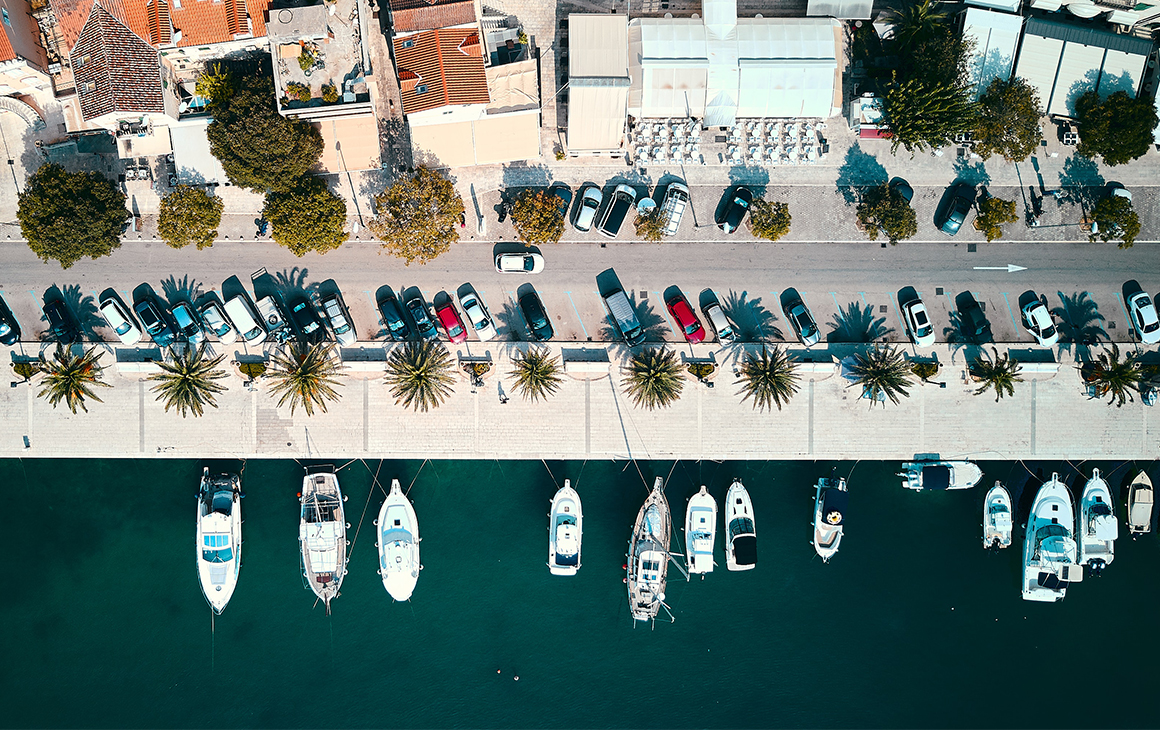 7pm
Finish your trip to Makarska by eating at Restaurant Rivi's large outdoor terrace in the old town. Try their seafood sharing platters or the seafood risotto. It's all fresh, tasty and surprisingly affordable. Now, you should be ready to catch a ferry to one of the nearby islands in the Adriatic, or head home with a super tanned belly full of fish and beer. You're welcome!
Travelling around Croatia, here's how to spend 48 hours in Split.
Image Credit: Ante Hamersmit, Maria Butyrina, Anton Sharov, Nikolai Chernichenko, Tommaso Cantelli