Say goodbye to cucumber slices, because there's a new way to depuff your skin. You've probably seen jade rollers popping up in the bathroom cabinets and flat lays of beauty bloggers everywhere, but these pretty pink and green tools aren't just there to make things look pretty.
Jade rollers have actually been used in China for a few hundred years as a soothing beauty tool. They're said to stimulate circulation and lymphatic drainage in order to tighten and depuff your skin, and also help with tension relief if you are in need of some self-care. Though you won't see a dramatic change to your fine lines, they are helpful tools when it comes to reducing redness and puffiness, and even helping to get rid of those bags under your eyes.
How To Use A Jade Roller
The crew at sustainable beauty brand Lux Aestiva, whose jade roller is one of our absolute faves, suggest using it cold (so keep it in the fridge). You can use it on freshly cleansed skin alone or after you've applied a face oil, to help massage it into the skin. Apply just a little pressure while rolling the jade over your face—you'll feel calmer and depuffed in no time. You can just roll away, or follow Lux Aesteva's steps for the ultimate routine:
Firstly, begin with the neck to open channels of circulation. Place the roller in the back at the top of your neck, and roll downwards along the sides. Then, move to the front and roll from the jawline down to the collarbone.
Then, position the roller in the middle of your face, and push it outward toward the sides.
Roll downwards from your hairline to your eyebrows. Place the roller in between your brows and horizontally pull it toward your temple, repeating it on the other brow.
Softly roll horizontally from the outer corner of your eye toward the inner corner, repeating on the other eye.
Feeling soothed just thinking about it and ready to add one to your beauty routine, stat? We've rounded up a few of our favourite jade rollers below.
Lux Aestiva Jade Face Roller
Lux Aestiva's jade roller is hand carved from real slabs of jade, which means they're all unique. When you add to cart, you should also nab their Wildflower Face Oil or Prickly Pear Oil to use with the roller.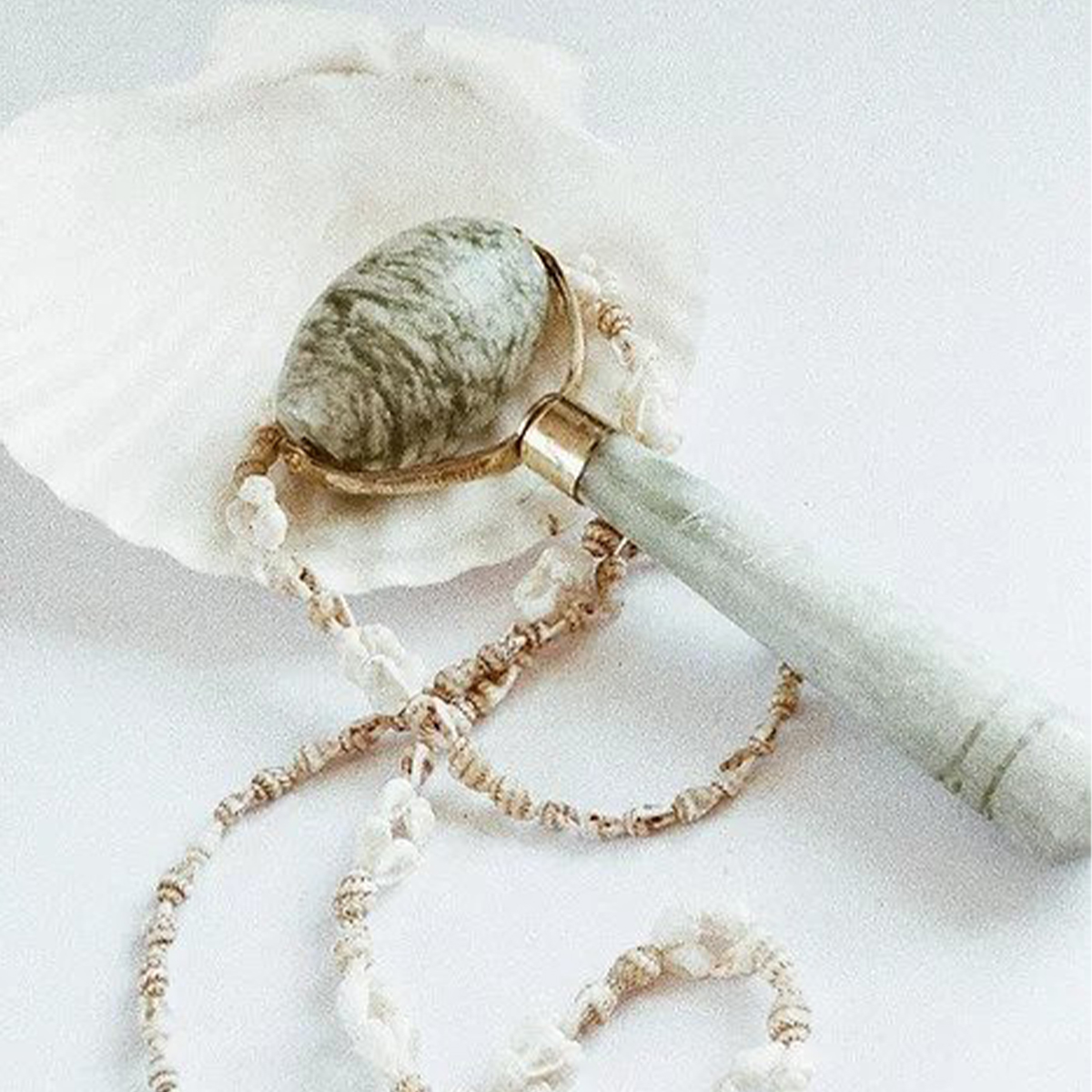 Salt By Hendrix Amethyst Face Roller
This Salt By Hendrix number is made from purple amethyst, so it's not technically a jade roller—but the amethyst crystal will help to instill a sense of calm, while the roller achieves the same results.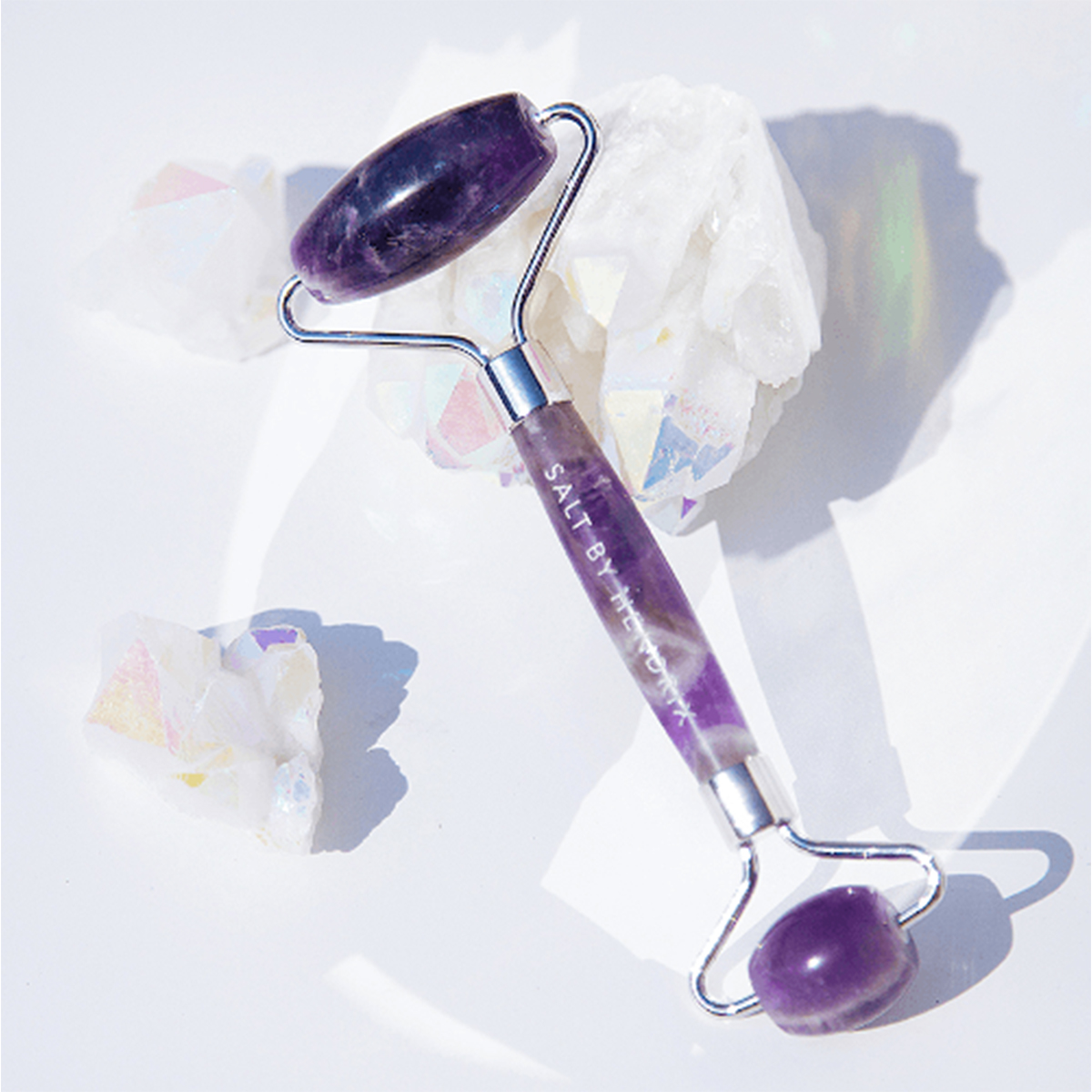 Endota Spa Jade Roller
Endota Spa's jade roller is double ended, with a smaller and a large jade roller at each end, making it easier to roll around your eyes.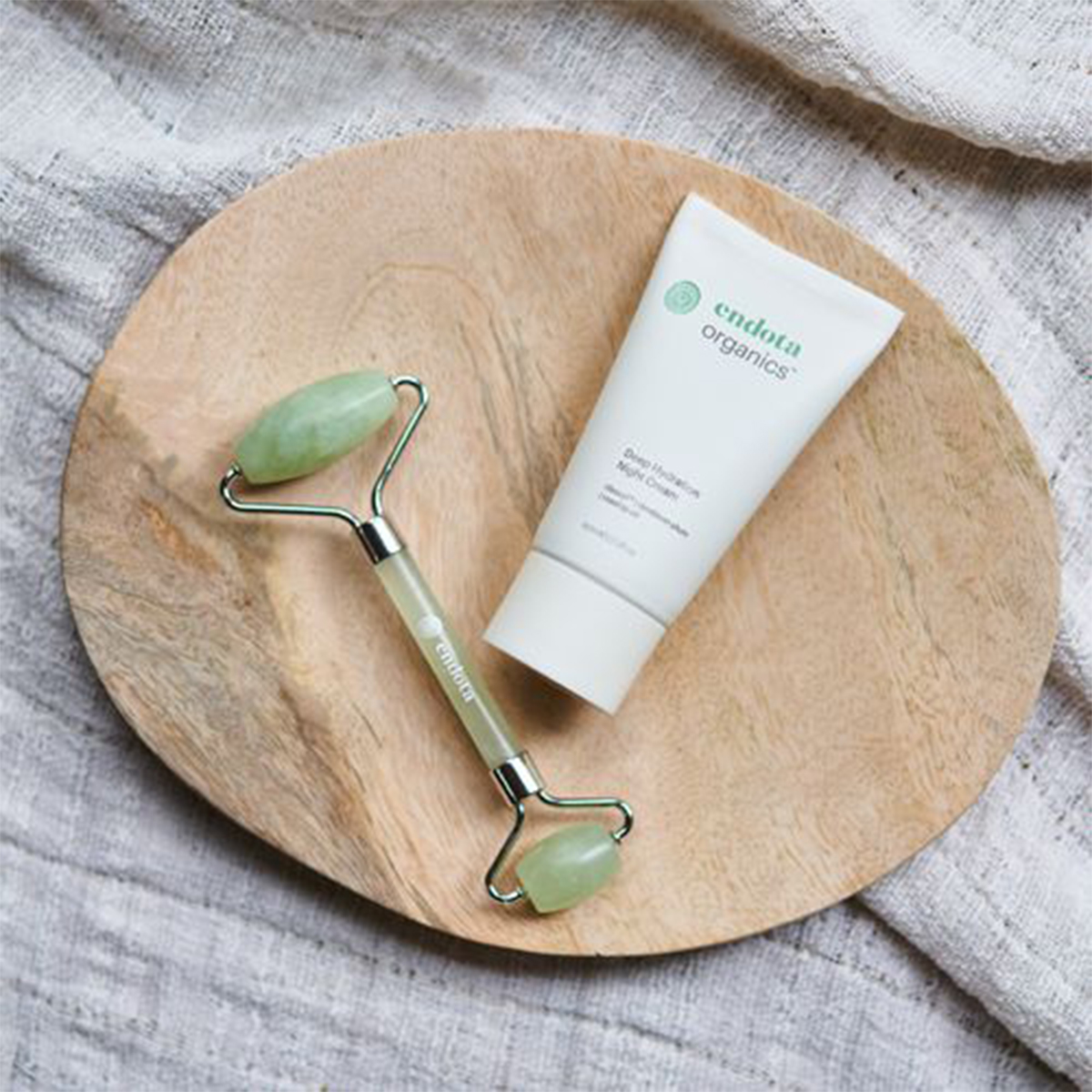 If you want to go even further, here's how to do a DIY facial at home.
Image credit: Content Pixie, Lux Aestiva, Salt by Hendrix, Endota
Editor's note: Urban List editors independently select and write about stuff we love and think you'll like too. Urban List has affiliate partnerships, so we get revenue from your purchase.