Apparently I eat a lot of 'hipster' health foods. I'm in no way a hipster, but I do love a good turmeric latte, I have almond milk in my coffee and my favourite dessert is banana 'nice' cream. A couple of weeks ago I made my friend a turmeric broth with kale and chickpeas before sitting down on the couch to enjoy a cup of Tension Tamer tea (yep, that's a real thing) and a punnet of medjool dates. Rolling her eyes at me, she challenged me to eat 'normal' food for a few days.
In my defence, all these 'crazy' foods are actually pretty standard (right?) but for the sake of this experiment, we're calling normal what your parents would eat. Basically, if my dad would roll his eyes at the ingredient (and he does this A LOT) it was off the menu.
Zucchinis could not be spiralised. Quinoa was dead to me. And that giant tub of kimchi in my fridge would have to remain closed for the next week. Challenge accepted.
Day One
Peanut butter on toast for breakfast? This doesn't seem so bad. The instant coffee, on the other hand, is rubbish. Still chewing my first mouthful, I get a message from my old housemate who shares my love of green smoothies, apple cider vinegar and salads full of quinoa and sprouts. "I'm coming to Perth tomorrow!" Oh crap, this is going to be hard.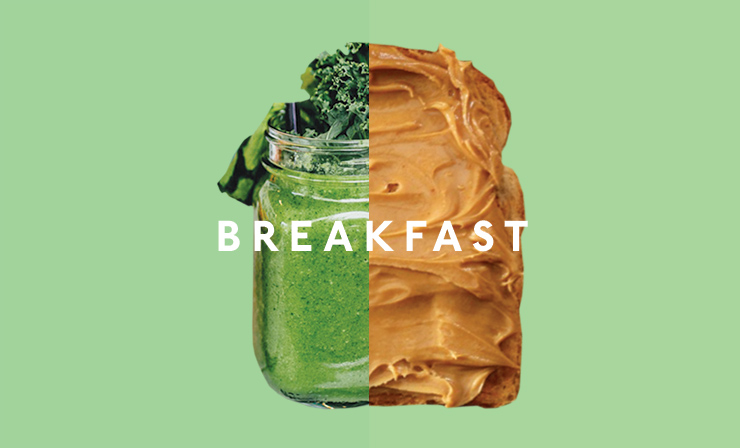 I've given myself an allowance of three flat whites for the five days. I don't know if buying a coffee every single day is hipster but I know my dad certainly wouldn't do it so I make it a rule. I use my first on day one.
I hit up the supermarket before lunch and feel very sorry for myself as I put a loaf of Tip Top in my shopping basket along with some ham and cheese. My toasted sandwich actually tastes pretty gosh darn good but I'm starving all day. A handful of nuts (no nut butter to be seen here this week!) and a giant banana later I'm still hungry and I'm dying for a cup of (herbal) tea.
My roomie has cooked dinner—the first time I asked him to order me a long mac via text he thought it was a typo and had to google it—so I felt pretty sure of the fact that dinner would be hipster-ban friendly. It was fried rice—something that I haven't eaten in years and actually really enjoyed. Post dinner all I can think about is herbal tea so I message a friend asking if peppermint tea is allowed. Her response: "Only if it's not fancy peppy tea and defs none of your sleepy time or tension tamer". Lipton peppy tea to the rescue.
Day Two
I'm already sick of bread. I spot a tub of my roomie's yogurt in the fridge and get pretty excited for that but I open it and there's only a spoonful left. Number one rule of house sharing: Don't finish other people's food. Frick! Back to peanut butter on toast. The thought of instant coffee makes me die inside so I have black tea instead and then use the second of my flat white allowance for the week on my way to work.
I begrudgingly have another ham and cheese toastie for lunch and thank my lucky stars I have a photo shoot for work this afternoon which means mass amounts of food that I'll *have* to eat—my job is tough.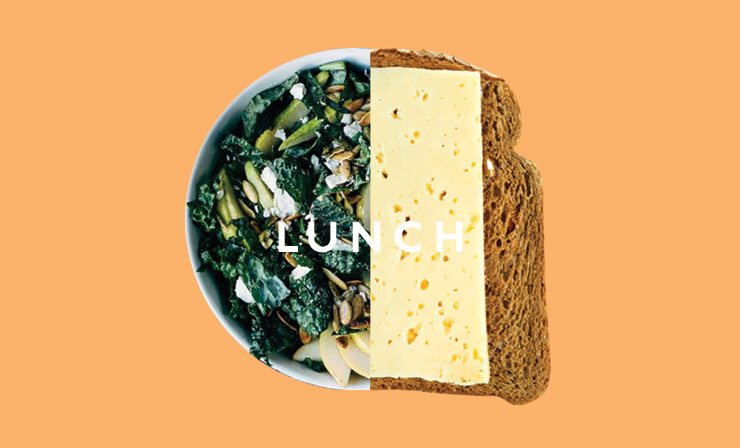 I hope to god Venezuelan food isn't classified as hipster but decide not to ask anyone on the off chance they tell me it is. Ignorance is bliss right? I get to the photo shoot and I'm in heaven. There's so much food they tell me to take some home. I eye off the roasted pumpkin and feta salad, but I've had my fun so I ask if I can take the pork salad with rocket, tomatoes, capsicum and red onion.
I need to make dinner for my old roomie who is in town. I rack my brains and remember she LOVES spaghetti bolognese…. With zucchini noodles. Everyone else eats zucchini noodles while I slum it with real pasta.
Day Three
I've got yogurt and literally cannot wait for breakfast. A meal without bread or pasta, yesss! I have yogurt, old school muesli (nothing fancy I swear) and banana. I can't help but think how much better the muesli would be with some delicious crunchy buckwheat sprinkled on top but it's fine I guess. I use the last of my three coffees on the third day. This isn't looking good.
Pork salad for lunch is great—maybe this no-hipster food thing isn't so bad when you're slightly more prepared and don't have to eat so much Tip Top bread?
My roomie cooks soft tacos for dinner and I dig in. I've got all of the ingredients for cider poached pears which I know probably breaks the rules but I can't stand wasting food and so I make pear crumble with cider poached pears. Fail.
Day Four
Back on the bandwagon with more muesli and yogurt for brekky and leftover spaghetti bolognese for lunch. What I would do for a salad filled with sprouts and beans right now! I cave and get my fourth coffee for the week. I need at least one vice or I might implode.
It's family dinner night and I arrive to roast lamb and vegies. I knew I could count on Dad to make this easy.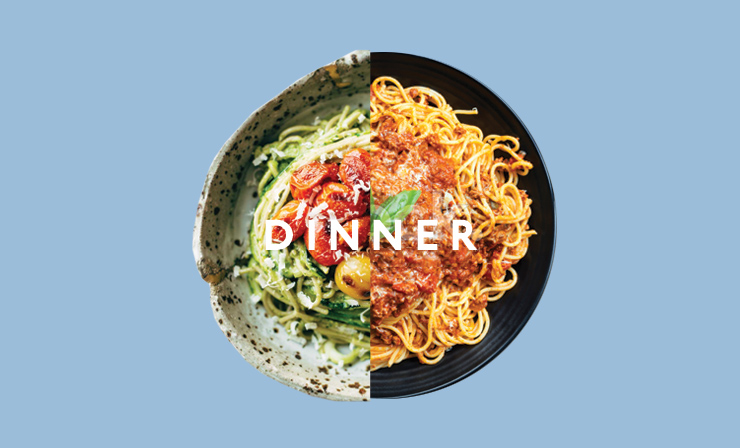 Day Five
It's finally Friday! I have another coffee to celebrate and don't care about the three coffee limit, it was a stupid rule anyway. I meet a friend for yum cha for lunch. Is yum cha hipster? It's probably breaking the rules but I don't care at this stage. As soon as the work day is over I call it quits and pick up my favourite raw chocolate on the way home. Whatevs, I don't care.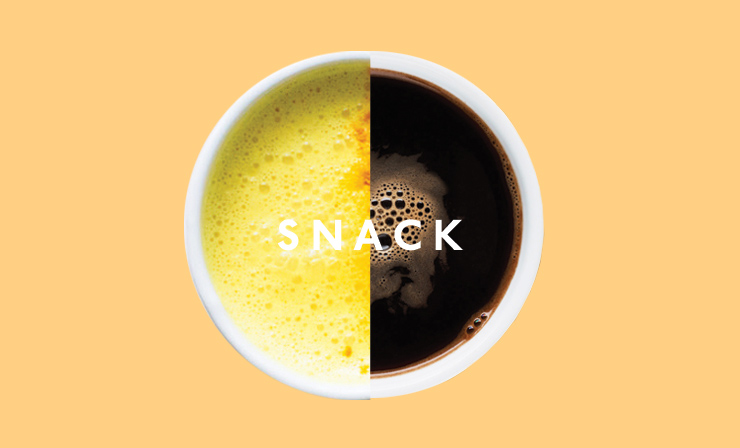 The Verdict?
I go straight back to my almond milk coffees over the weekend and force my friends to have a sip. Most of them actually agree that it is delicious. I drink litres and litres of various herbal teas and turmeric lattes and I feel like the world makes sense again.
Avoiding hipster foods sure does save you some cashola—yes, it's true that I've paid $13 for a tiny jar of nut butter before—but sometimes that's what I want to splurge on. And so I will.
Check out what happened when we gave up coffee!
Image credit: Gabrielle Stjernqvist