When Beyonce casually revealed she was dropping a surprise visual album last month, it finally felt like 2020 was giving us the break we all deserved.
Released exclusively on Disney+, the incredible 85-minute visual feast is a modern take on The Lion King and celebrates the beauty of tradition and black excellence.
Filmed around the world in the US, the UK, South Africa, Nigeria, Ghana and Belgium—and featuring the likes of Naomi Campbell, Lupita Nyong'o and Pharrell Williams—this album is Beyoncé's biggest triumph yet.
But, she didn't do it alone. Working alongside Beyoncé on Black Is King was creative director Ibra Ake. If you're not familiar with his name then you'll certainly know his work. As Childish Gambino's right hand man, he was responsible for his This Is America music video and even scored a Grammy for it. He's also shot covers for Vogue and recently collaborated with Cardi B. So yea, he's kind of a big deal.
Despite being one of Hollywood's most in demand creatives, Ake took time out to chat with Urban List about how Black Is King came to life, what it's like working with queen Bey herself and how he's been getting creative during COVID.
Congratulations on Black Is King, it's stunning! How did you get involved with the project?
Kwasi, the co-director reached out to me. He showed me his storyboard for the project; I remember it wrapped around the entire room. He asked for a few pitches and there was a lot of back and forth with notes, explaining symbolism in things and then quite a while passed and I assumed they just weren't into it. But then I got a call with very short notice saying they were ready to shoot if I was still available. The turnaround was insane, my manager looked at me like I was crazy when I said yes saying "you're gonna hop on a flight in a few days to Nigeria?". But it was fun. And we kept having so much fun that my time working on it kept extending.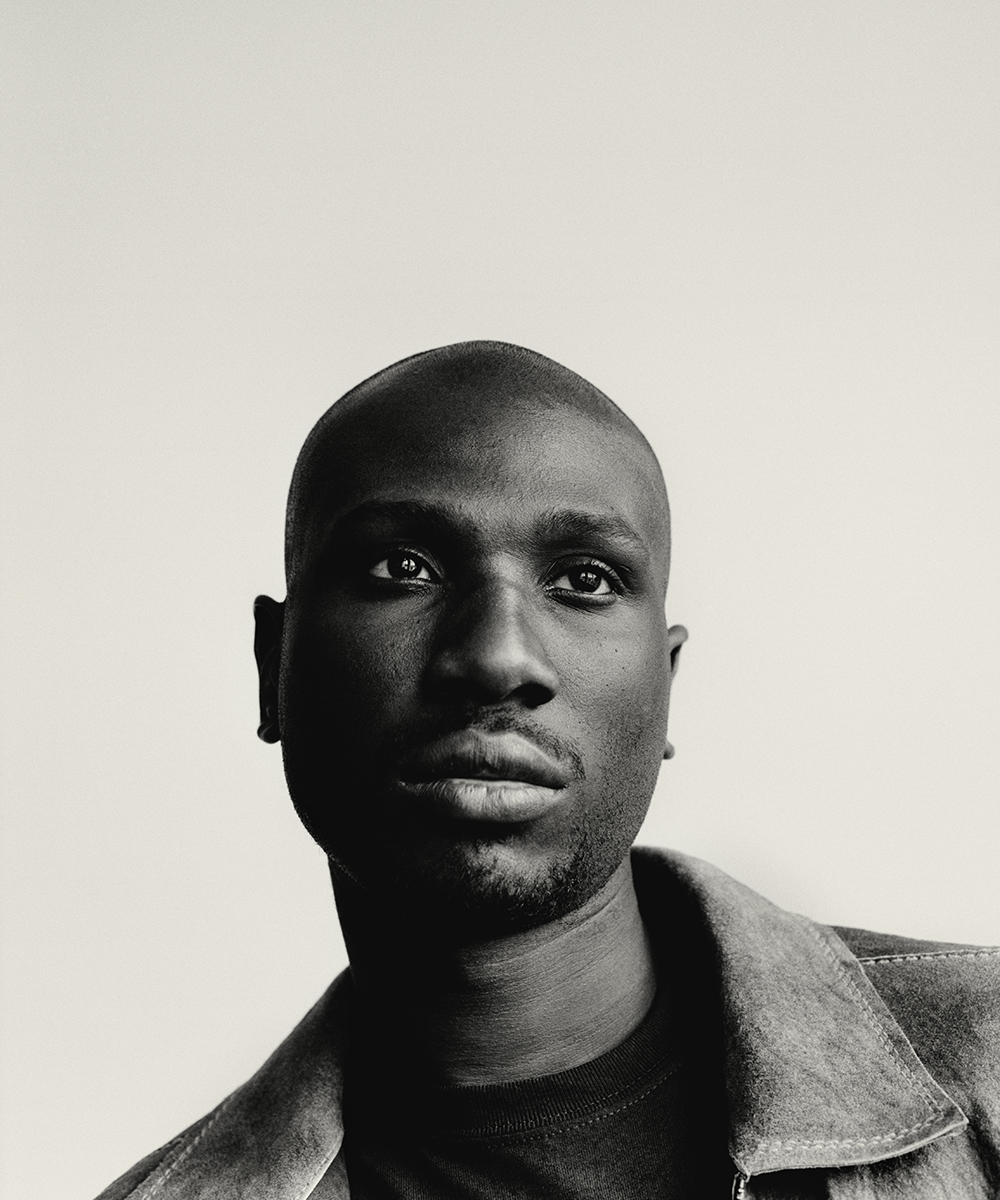 You shot on location around the world, what was the creative process like for you?
We had so many directors shooting simultaneously around the world so I already had some reference material to build on. My process was collecting images, and really digging into my memories of visually arresting ideas that could tell the story. And sometimes it wasn't that deep, it was just about looking at other segments of the film and trying to match their vision and specifications from my part of the world, in my style.
What was one of the biggest challenges when shooting Black Is King?
Dealing with production in Lagos was really challenging. Thankfully JM films came through with support and helped facilitate. I wish it was better but that's Nigeria, its infrastructure is not doing any favours to young filmmakers. And that's truth, something as simple as a tech backing up hard drives becomes way more complicated than it needs to be because of power outages and stuff like that.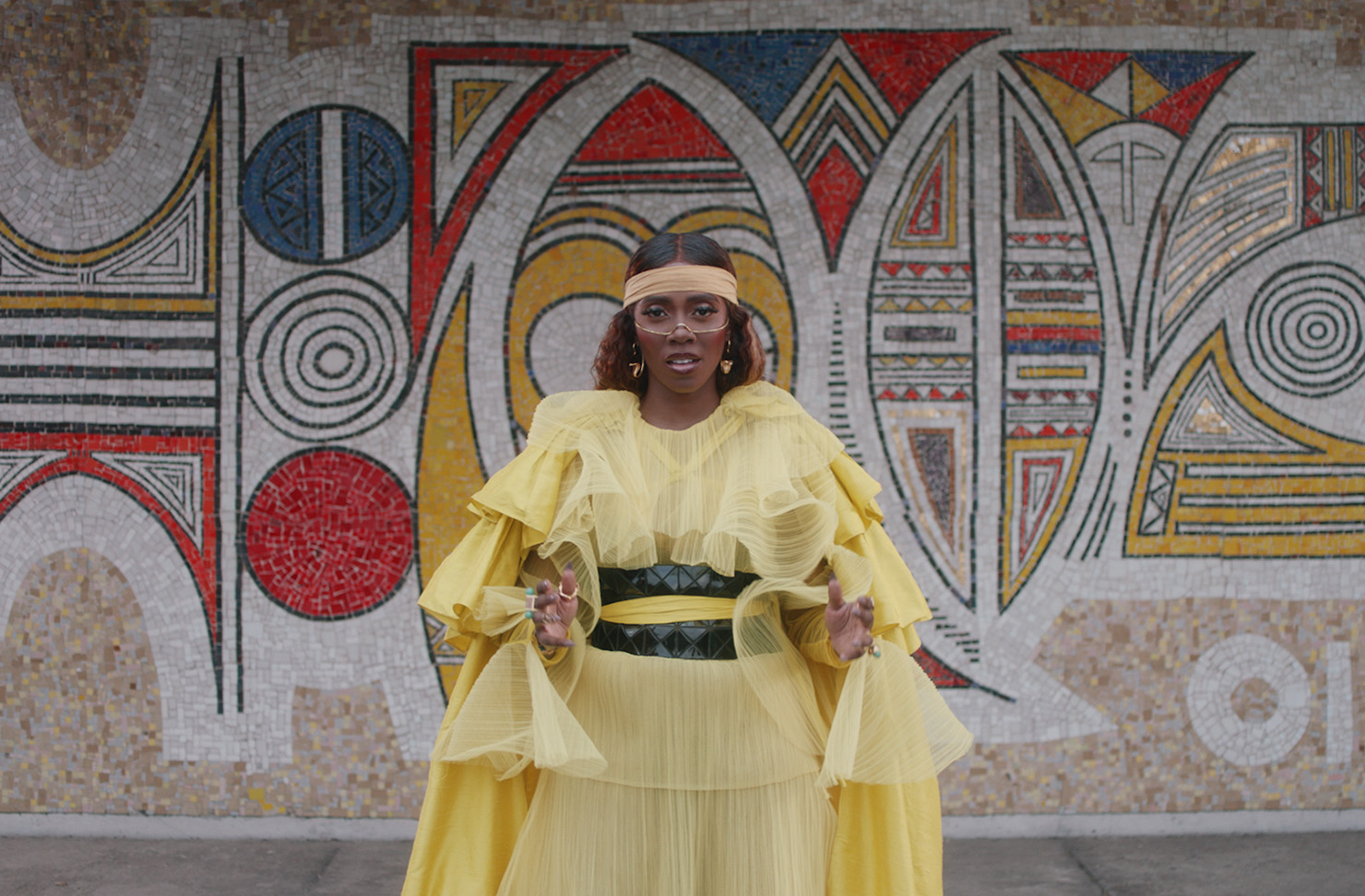 And on the flipside, was there a 'pinch me' moment on set?
Daniel Obasi's masquerade costumes made with Raffia. Masquerades always had this holy and sacred and untouchable energy to them. So photographing that was special. I felt a little bit like Rita Repulsa watching them come to life through Daniel's sketches. And those skaters in Masquerade did such a great job. That costume was itchy and it was a hot day.
Of course, we have to know, what's it like working with Queen Bey herself?
It was an honour, I learned a lot. I really respect her instincts and intelligence as a filmmaker, to me she's one of the best in that category and it was an honour to work with her. She and the Parkwood team worked on this with a lot of personal love, thoughtfulness and passion. I wish more people that made things on that scale would the same.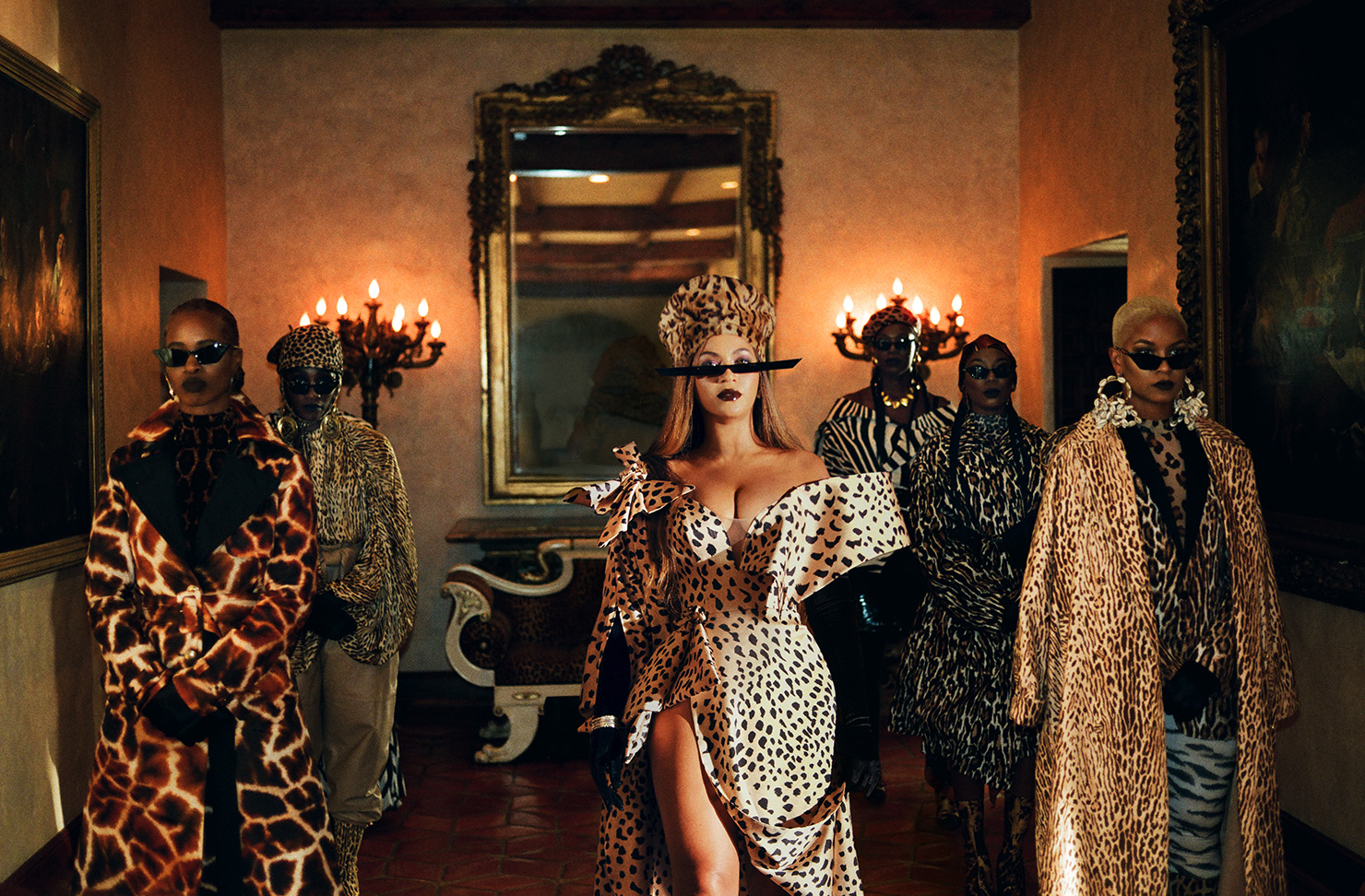 Who or what inspires your work?
I think my friends inspire my work. When they're impressed I know I'm on the right path, as they tend to be tough critics. Also my tastes as a kid, I always wanted to make something that would captivate me as a child. Even if it has adult themes in it, I always ask myself would this capture a child's attention?
You won a Grammy for producing the video for This Is America, that must have been an incredible feeling? Can you talk me through that experience?
That was a strange feeling, as a visual artist that's not really an award on your radar. But I'm really grateful that project opened so many doors for me. We produced that video in what seems like only two weeks, another project with a very aggressive turn around period. It was our first big budget Gambino video, Hiro, Fam, Donald and I put a lot of pressure on ourselves to make that a moment for what felt like a "street single" and it was more than we ever hoped for that record.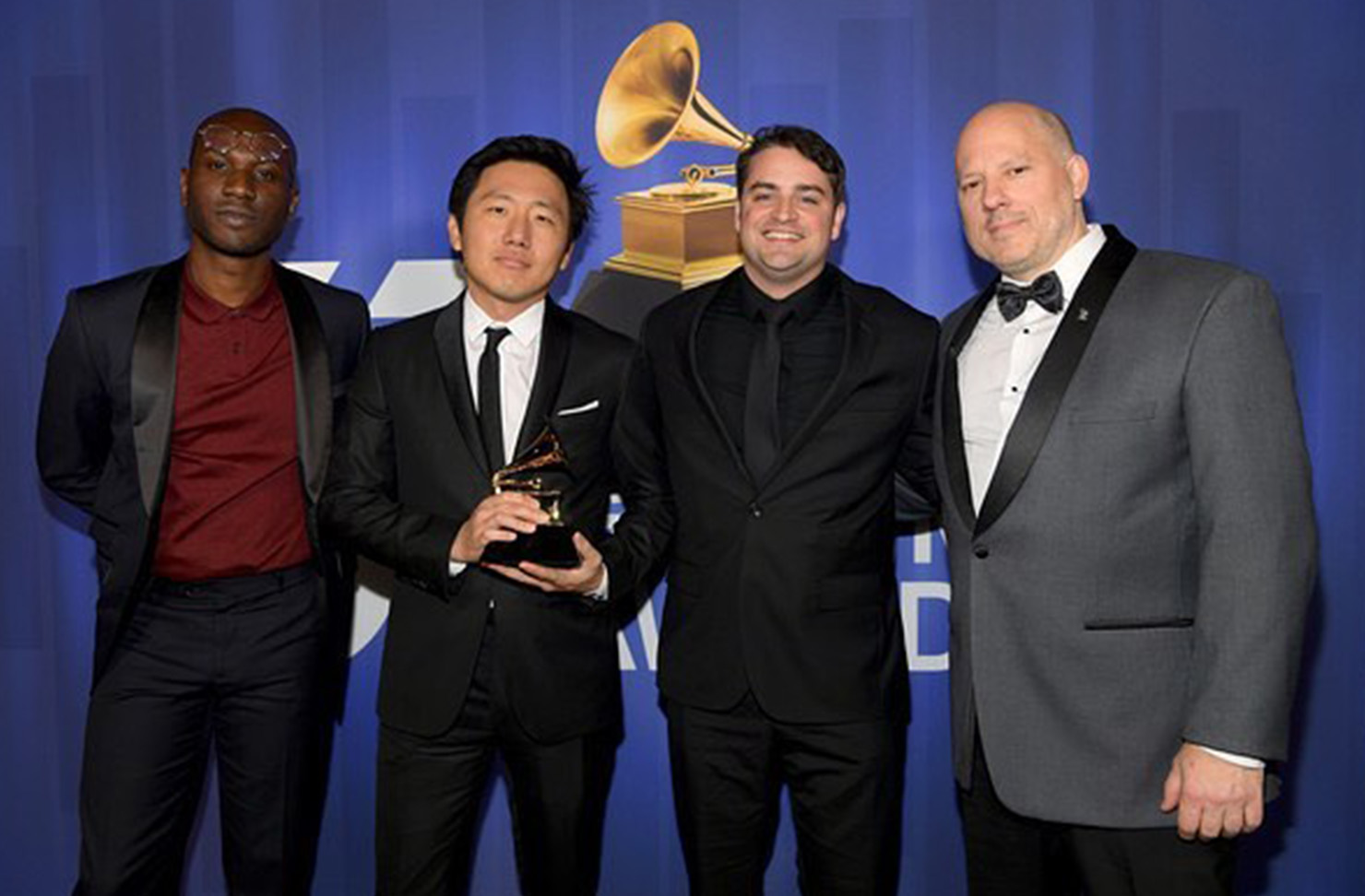 I have to know, were you behind the huge portrait of Donald Glover in the Mood 4 Eva video in Black Is King?
I think that's a press photo of Donald. I'm not sure if I took it, I might have. I think I've photographed him in a similar suit. I pushed hard to try to get him on set but he had some production obligations he couldn't get out of.
You recently directed the socially distanced video for singer Tiwa Savage's Dangerous Love, how was working in a COVID world?
Frustrating, not being on set was killing me. But we made it work. Tiwa took control of the set during the technical difficulties with our Zoom call. But it wasn't too bad. We always have a blast working together creatively. Also quick plug for Tiwa's new album "Celia". Make sure you stream it AFTER you watch "Black is King".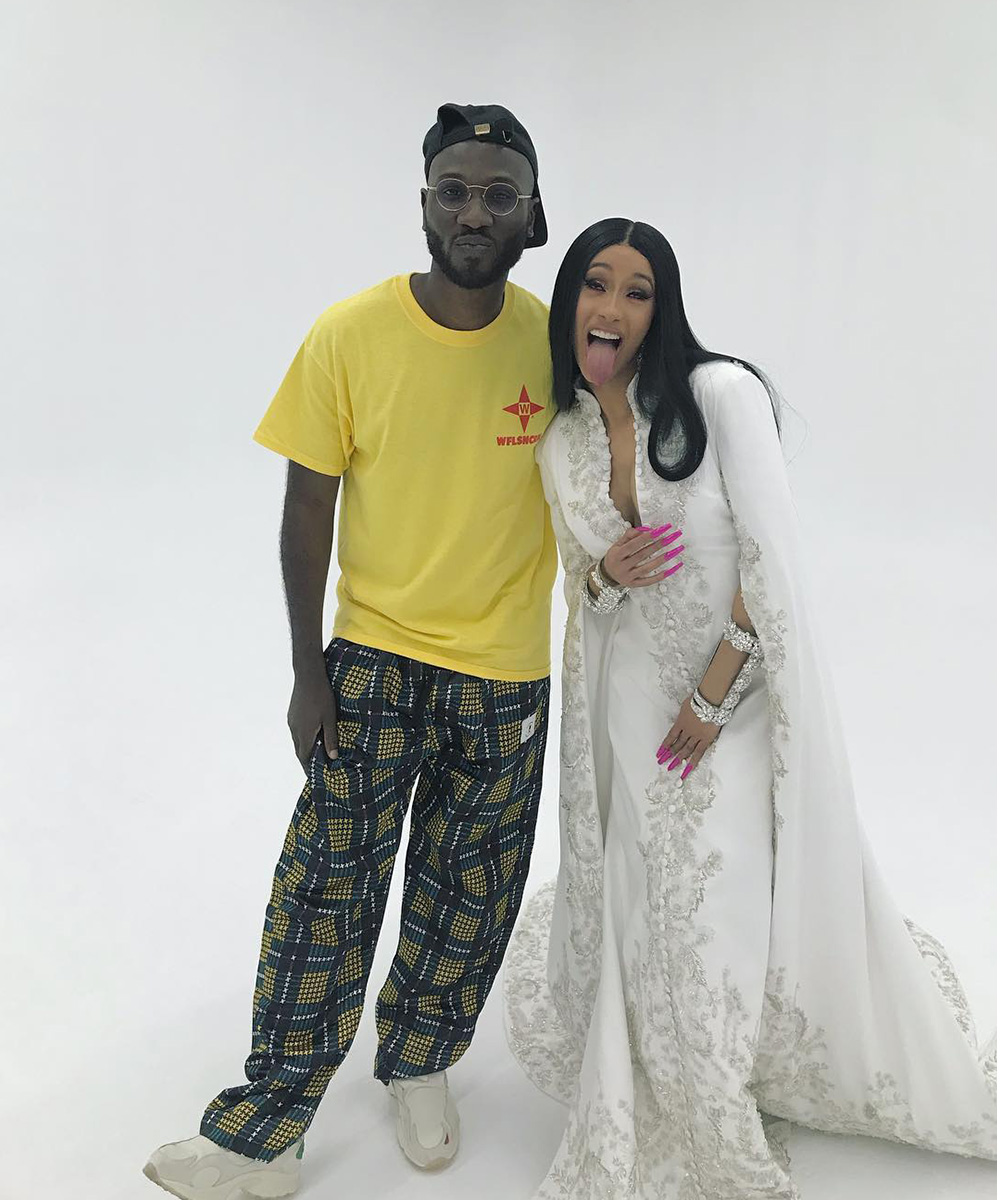 If the sky's the limit, what are some dream projects you'd like to work on in your career?
This might change but right now, today, I want to make a Bond Movie. Perhaps its quarantine and cabin fever, but globetrotting and filming a movie would be incredible. Or working on something animated, I feel like I want to make one really good animated movie like Iron Giant.
And lastly, what's next in the pipeline for you?
Looking at material for projects to direct and working on scripts and outlines. And as a passion project, I'm trying to produce a film that spotlights various youth skate communities in Africa.
Feeling inspired? Check out Miiesha's mesmerising surprise gig inside an ancient limestone cave.
Image Credit: Black Is King, Ibra Ake, Disney+