We know, we know, you can't get through the 9-5 grind without a steaming cup of coffee. We can't either, but we're positive we aren't the only ones who feel a slight pang of guilt tugging at our heartstrings every time we toss our takeaway coffee cups—we know you're thinking about the turtles too. FYI—each coffee cup takes 20 years to fully decompose. Let that sink in as you think about just how many you're chucking out each week...
The guilt seems to worsen knowing that most takeaway coffee cups cannot be recycled. Over one billion takeaway cups end up in landfill every single year—if we placed each cup end to end we'd have enough to stretch around the Australian coast over three times (that's A LOT of cups)! If you're feeling pangs of being an evil monster right about now, don't worry, us too.
That's why we're excited to team up with 7-Eleven to announce that you can now recycle your coffee cups at your local 7-Eleven every day. Yup, you heard right, 7-Eleven not only makes a budget-friendly coffee lovers dream comes true, but they're also doing their part to ensure the Australian coffee culture becomes environmentally-friendly. Bravo!
7-Eleven aims to kick-start the recycling revolution in Australia, and wants to save 70 million cups from reaching landfill. Over 200 coffee cup dedicated bins are being installed in stores across Australia, which will then enter dedicated recycling facilities instead of heading to landfill #GameChanger. The best part, though, is that you can recycle any coffee cups in the bins. Our tip is to set up a coffee cup recycling box in your office/ house/co-working space and do a run at the end of each week. Too easy!
Of course, the absolute best thing to do to eliminate waste is to invest in a reusable cup and nix coffee cups altogether!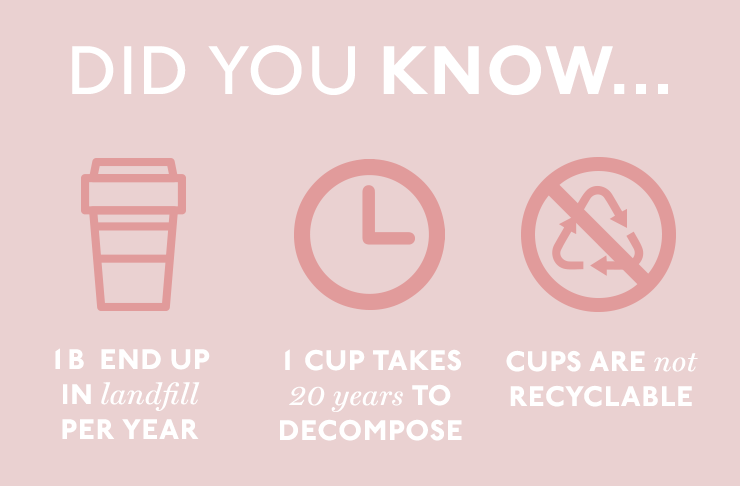 Recycling bins are rolling into participating 7-Eleven stores now, so you can take some easy steps to save the earth! For more information about 7-Eleven's initiative, you can check them out here.
Editor's note: This article is proudly sponsored by 7-Eleven and endorsed by The Urban List. Thank you for supporting the sponsors who make The Urban List possible. Click here for more information on our editorial policy
Image credit: Grace Elizabeth Images