There are plenty of reasons people are getting seriously into the indoor plant game. Not only do they improve any lacklustre space by tenfold, but they also improve air quality and help to bring mindful calm to our every day.
If you're new to the green game, walking into a nursery can be a little intimidating, which is why we've teamed up with Advance Plants—one of Queensland's leading indoor plant hire and landscaping businesses—to help dissect the latest indoor plant trends and up your interior style game. From nailing the perfect cluster to sourcing the best locally-made pots and baskets, we have you covered.
Bigger Is Better
When it comes to making a statement inside the home, it's all about large, oversized indoor plants and trees as statement style pieces. Sharon Prater from Advance Plants recommends something like a banana leaf plant (Strelitzia Nicolai) as it provides height and big tropical leaves people are loving at the moment, "It makes a great statement piece on its own and also works very well clustering with other plants," Prater says. Fiddle leaf figs in a large 'tree' size are still proving to be extremely popular, along with rubber plants, monsteras and kentia palms.
Be sure to check how much light they like to soak up and suss out an appropriate place in the house to let them live. Being a large plant, you're not going to want to be constantly moving them around, so nailing the location is key. Put them in a communal place like your living room, lounge room or even kitchen and relish in all the compliments you're bound to receive from visitors.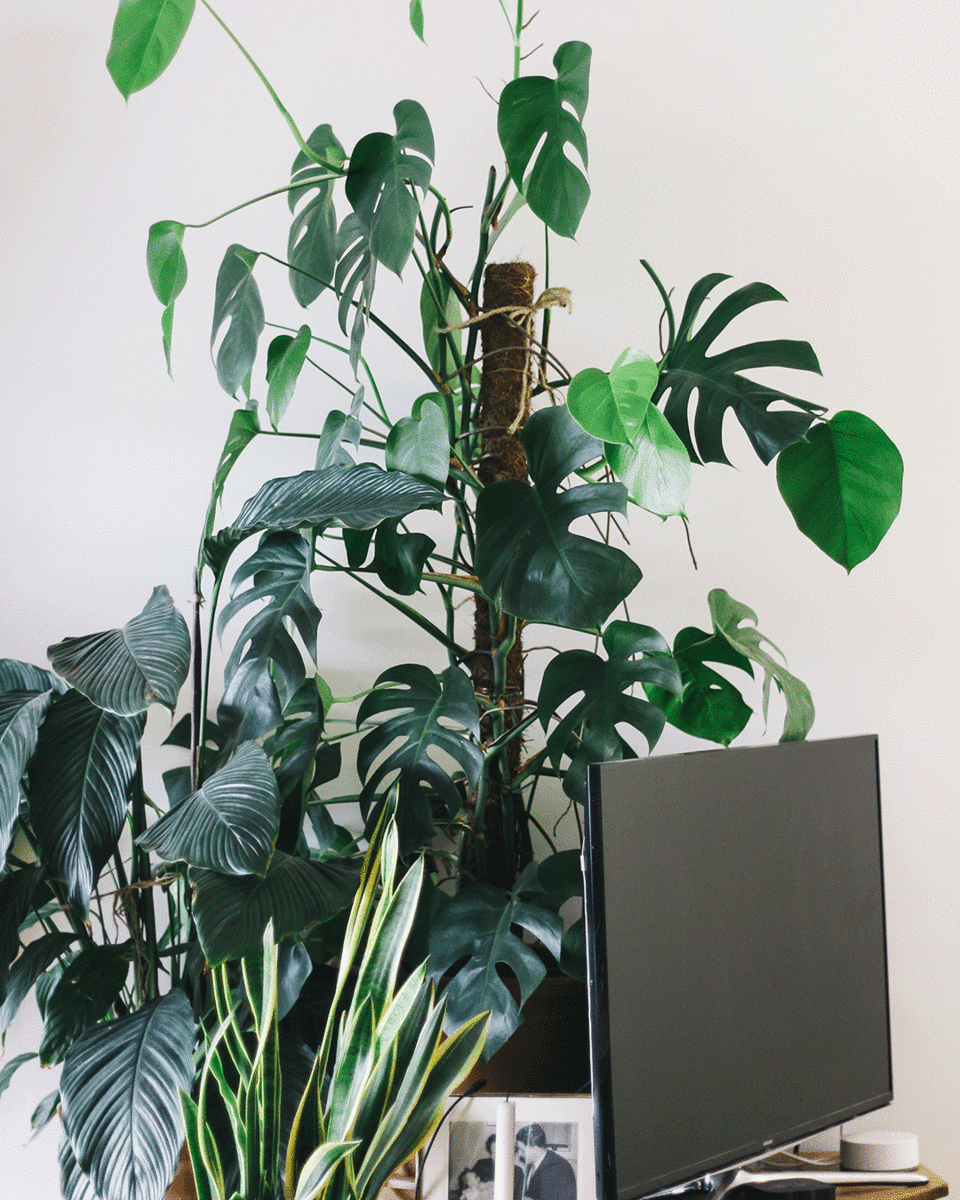 Low Maintenance
Now, this is a trend we can get behind. Between work, social life and all of life's other niggly tasks, watering and caring for plants can easily fall down a few rungs on the ladder of priorities. So, it's no wonder that more and more plant parents are opting for low-maintenance lush. You'll be pleased to know that if you're keen on investing in a big statement plant, these are also usually easier to care for and resilient to a range of lifestyles. So if you don't want to stress too much about meticulously raising your plant into adulthood, a large statement plant is the answer for you. Aside from size, other low maintenance indoor plants include the snake plant, Zanzibar plant, peace lily and pothos.
Prater says she has seen a rising trend in the easy to maintain pothos, "The old pothos plant has had a bit of a resurgence as well as people are wanting trailing plants, hanging plants, and we can also use these to create green screens or green walls." So if you're keen to get creative at home, a green screen could be your answer to effortless green chic.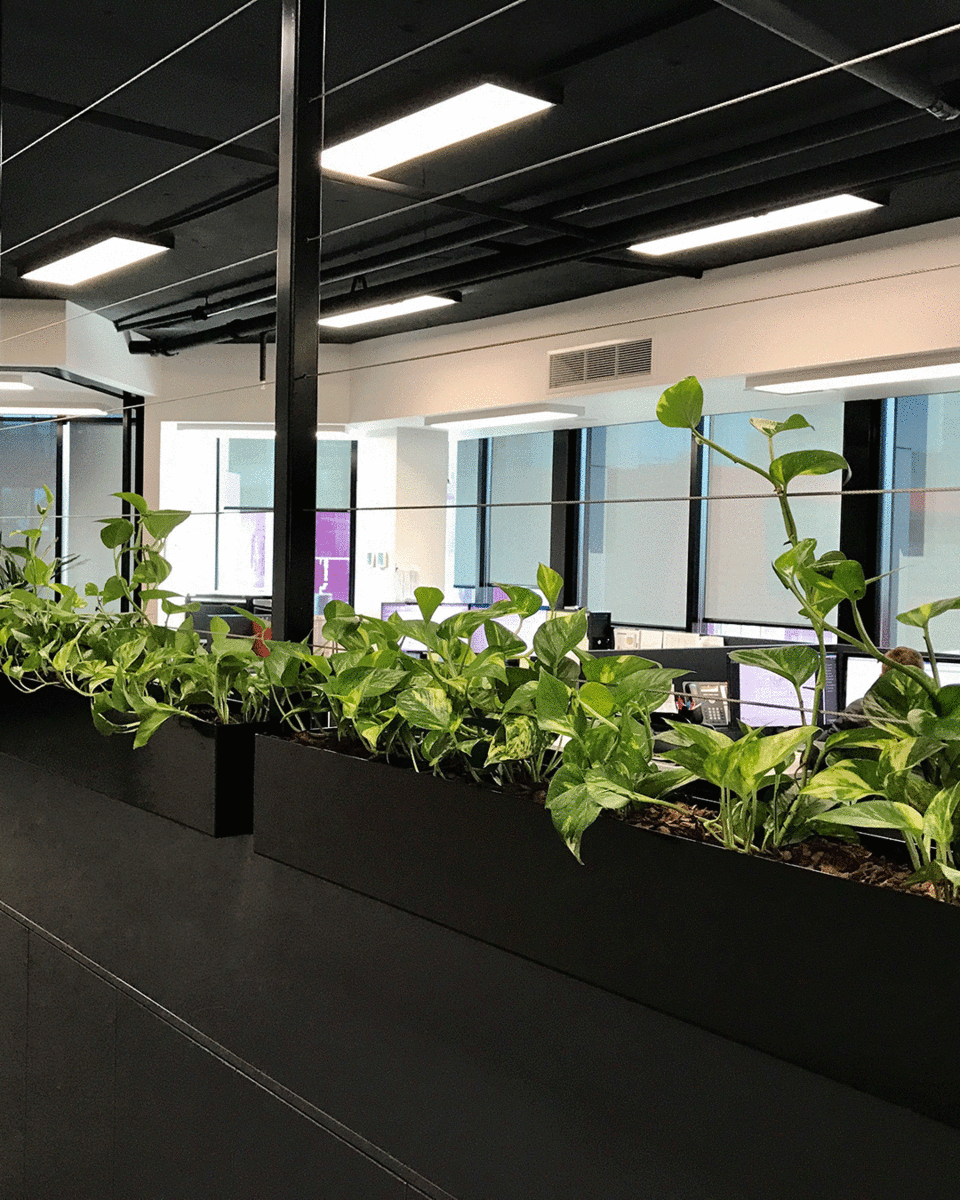 Mismatched Clusters
While it might make sense to spread your plants around your home, grouping or clustering plants together can create one big statement. In doing this, you can play with textures and colours in the plant itself and even pots. You can cluster on the floor with larger plants or even on a shelf or table if you've got smaller plants. Prater says there's been a rising trend in clients wanting to play with colour and varying textures.
"We get a lot of requests for contrasting colours, however, a lot of our requests are not to introduce any other colour but to contrast with different shades of green. For example, some dark green glossy leaves next to a variegated green leaf. We often combine monstera with a lemon-lime deremensis or monstera with a ficus burgundy rubber plant," Prater explains.
Further to this trend are small and mini planters, "They're becoming increasingly popular and clients are liking these placed on shelving and bookcases, mixing textures, shapes, heights and colours.
"We are using a variety of plants in these shelf displays including some trailing plants. I am seeing this trending throughout friends' homes as well. Mini potted succulents are also quite popular," Prater says.
If you're not sure where to start when clustering, banana leaf plants, rubber plants and monsteras are an unbeatable combination.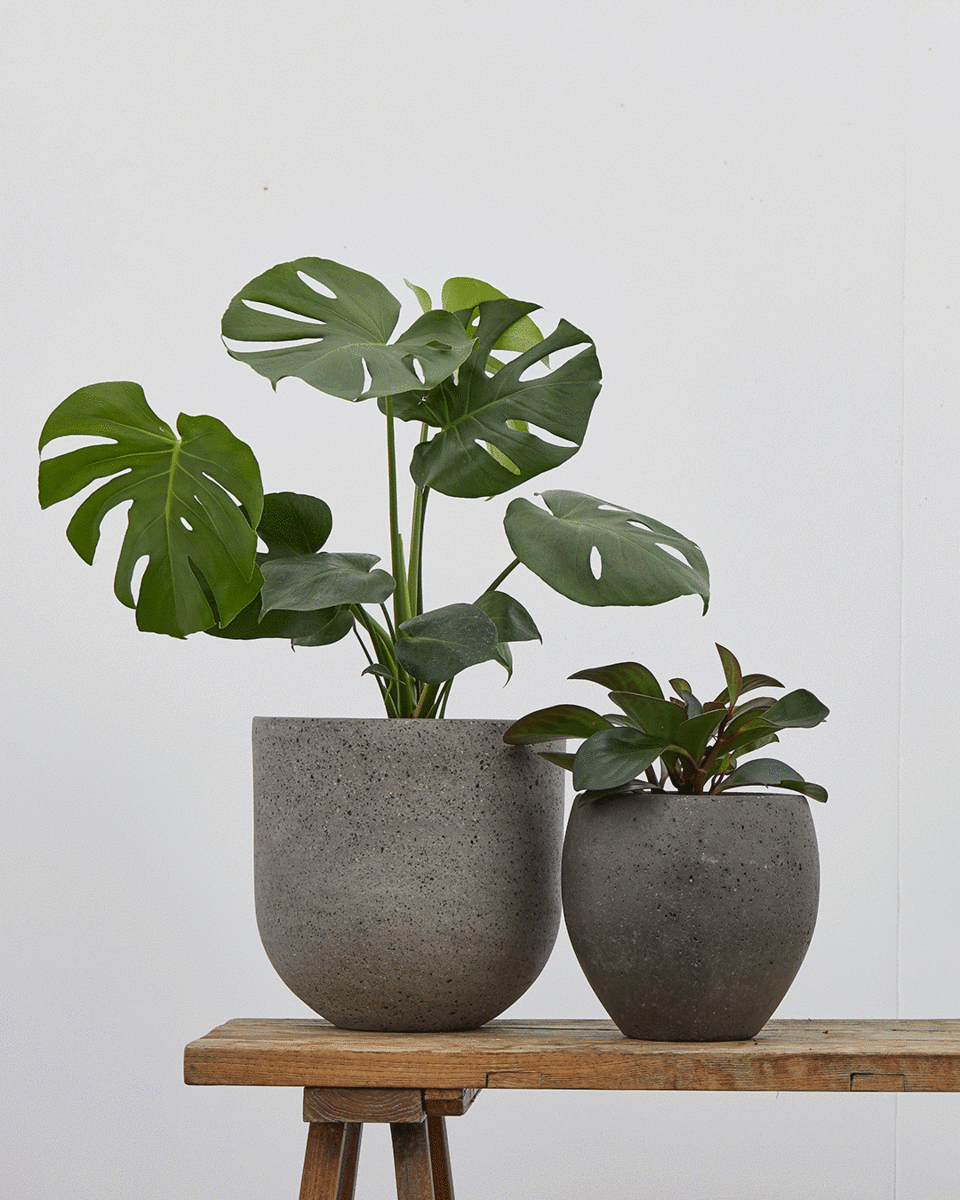 Statement Pots And Accessories
While we love seeking out the perfect plant, we think finding the perfect planter, pot or basket can be just as exciting. If you're serious about how you style your home, what you decide to put your plant in plays a huge role in the overall look and aesthetic of your greenery. We love styling our homes with handmade, quality pieces that play with form, fibre, and texture. Whether it's in the home, office or outside, statement pots and accessories are key.
Some of our all-time favourites include the bright and colourful works of Arc + Family, the sophisticated designs of The Plant Society, and quirky handmade goodies from Jones and Co. The options are endless when it comes finding a home for your plant and there are certainly no rules. Whether it's handmade ceramics, hanging planters or luxe pots, there's something for every kind of plant parent.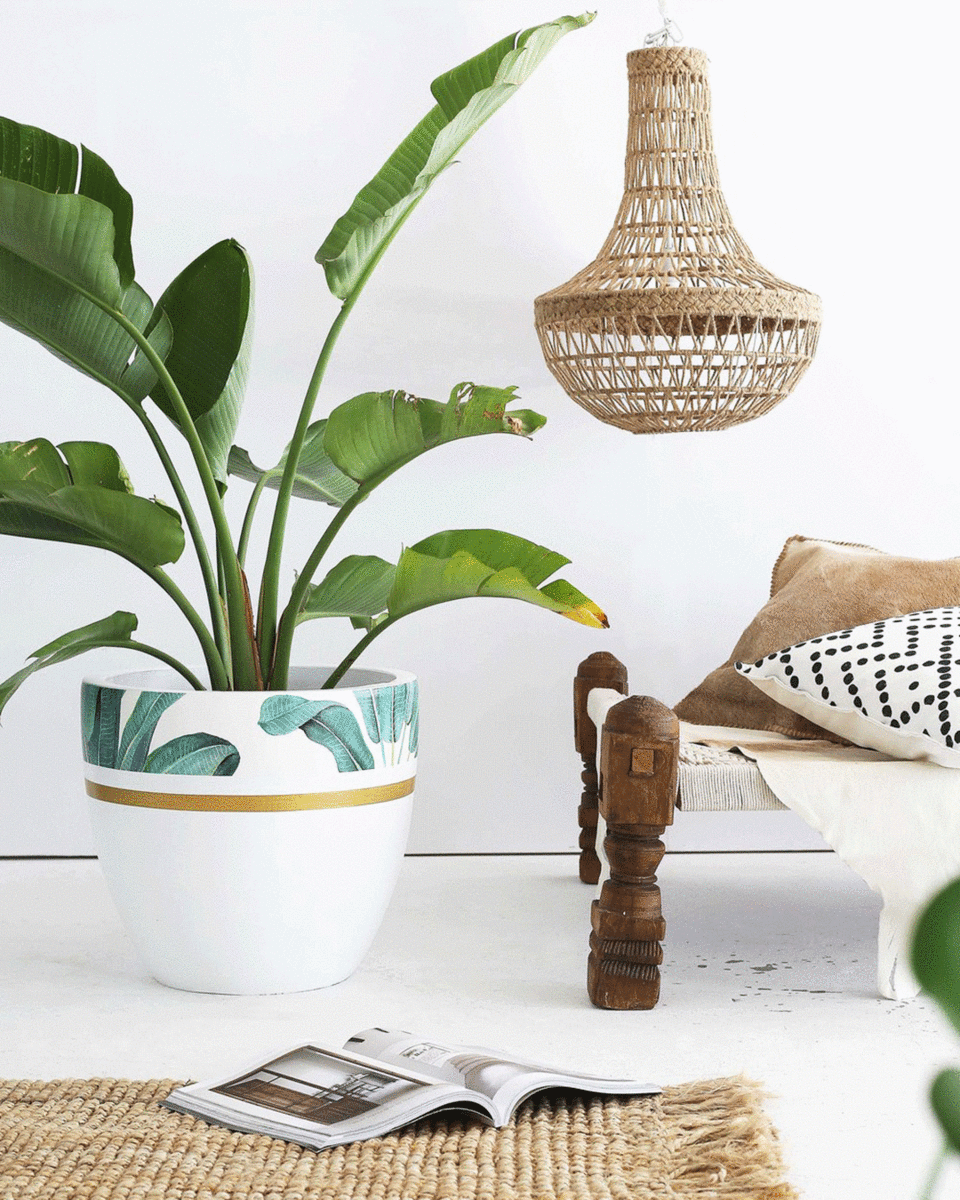 Native Plants
The 1970s are making a resurgence in the plant world with one in four Australians opting for native plants. With more plant-lovers looking for water-efficient species, it makes sense they're opting for Australian native plants that are engineered to withstand our challenging climate. This also aligns with the increased interest in sustainability with natives proving to be integral in encouraging biodiversity, serving as wildlife corridors for birds, reptiles and mammals, and providing flora for insects and bees, which pollinate the plants.
While these types of plants are more suited to being outside, they make for the perfect addition to a balcony or serve as an easy way to take your outdoor entertaining area from zero to 100. If you're looking for something inside, an umbrella tree, kentia palm and native monstera are all stunning Australiana additions to any home.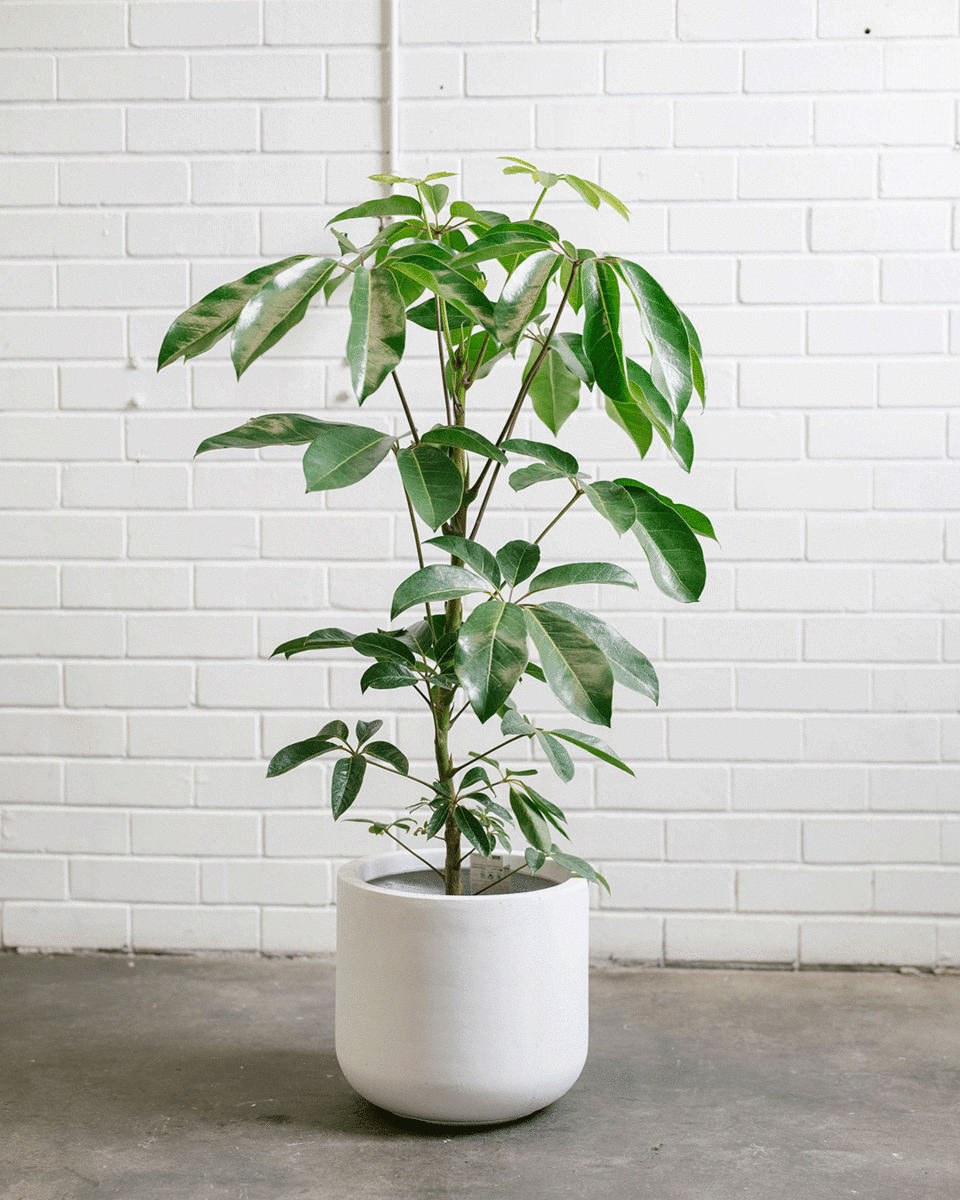 Ready to transition your space into a green sanctuary? You should be! If you need some extra help with a larger scale plantscaping project, make sure to book a consultation with Advance Plants who can help you with anything from plant hire, to green walls and even landscaping.
Image credit: Supplied
Editor's note: This article is sponsored by Advance Plants and proudly endorsed by Urban List. Thank you for supporting the sponsors who make Urban List possible. Click here for more information on our editorial policy.