Finding the perfect event space is hard, we hear you. Nothing is ever cool enough, the right price, or feels like it's perfect for you—or even worse the food sucks. We get it. We've been there done that, and have the Google history filled with "cool event space near me" to prove it.
But what if we told you that we've just found the event space of your party planning dreams. Like: sky-high, 360-degree coastal views, and flowing champagne kind of dream space? Well, we've gone and done it haven't we! You're welcome.
Allow us to introduce you to SkyPoint, the shining beacon of all things luxe on the Gold Coast. Located 77 floors above sea level, you can imagine the views you'll cop from up here—right out across the beach, and into the hinterland! So, future brides-to-be, or people who are approaching that milestone birthday a little faster than they'd like, or even if you've just been charged with planning the office Christmas party, this one is for you.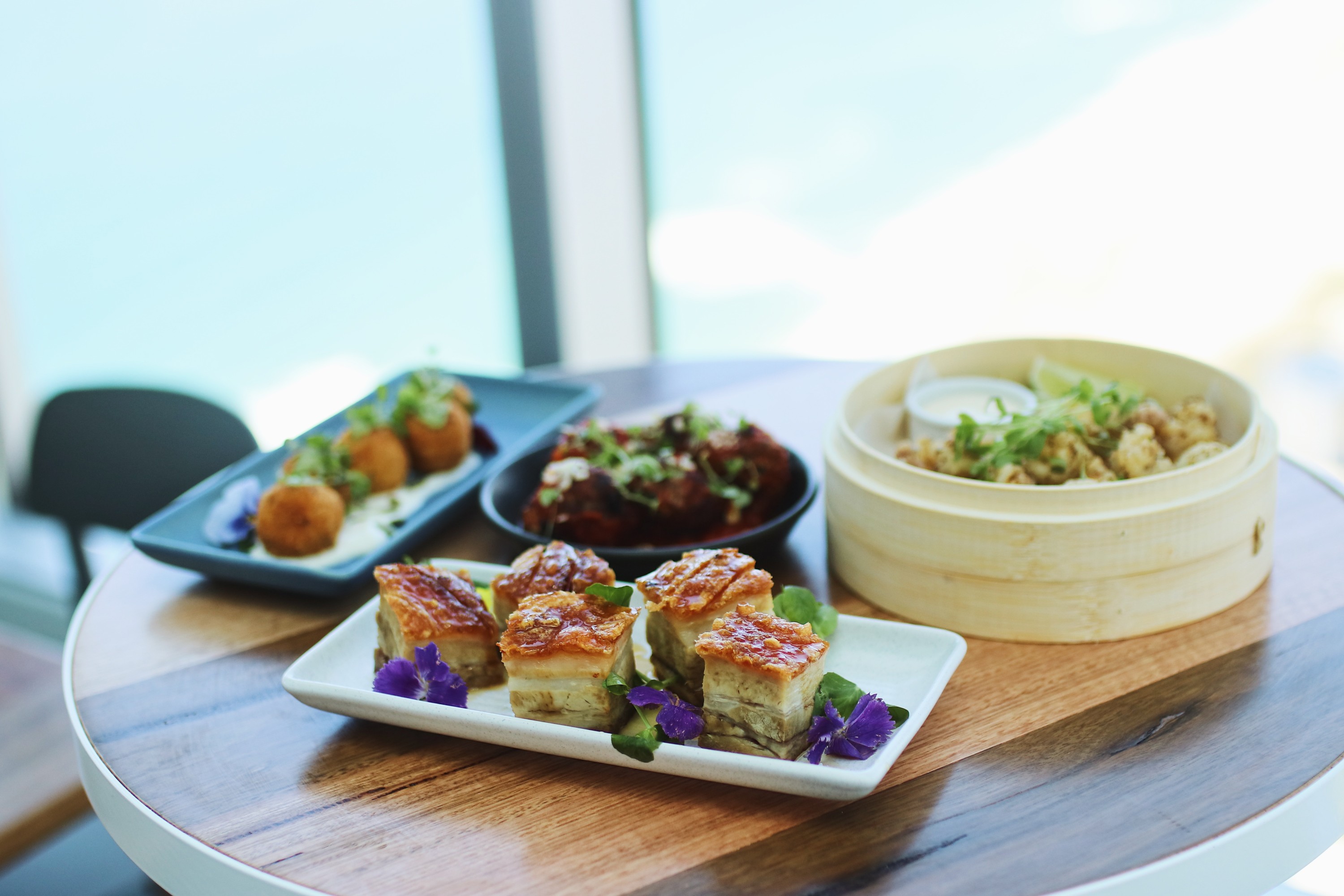 Pick from their range of offerings to suit your special occasion—you can opt for a private room or a setup fit for a whole company— and then start planning the menu. AKA, our favourite part. Expect epic Ploughman's boards, some of the best eggs benedict we've ever had, and even a freaking buffet. You know what they say, a buffet is the key to your guest's heart. And if you're anything like us, your office is probably home to a handful of people with any given number of challenges that mean buffets and eating their body weight in charcuterie aren't an option, which is why we're obsessed with SkyPoint's uber healthy menu offering.
So click here to find out more about their functions, and be known as the mate who throws the best parties from now until forever. You're welcome.
Editor's note: this article was produced in partnership with SkyPoint. Thank you for supporting the partners who make The Urban List possible, to read our editorial policy click here.
Image credit: Grace Elizabeth Images