Last Thursday the stars/universe/fate aligned and 90% of The Urban List office turned up to work in an item of clothing that was…khaki. We had khaki trainers, khaki jackets, khaki jeans and even khaki drop-crotch pants. WTF?
Somewhere along the line khaki went AWOL from the armed forces and set it self up as a must have. And, I have to admit, it works. Khaki seems to flatter a range of skin tones and hair colours and teamed with gold detailing or fresh white basics, it's downright chic. Go figure.
If you're looking to add a little green to your wardrobe, here are 8 of the best khaki items to up your look. As my colleagues are fond of saying: 'khaki is the new neutral'.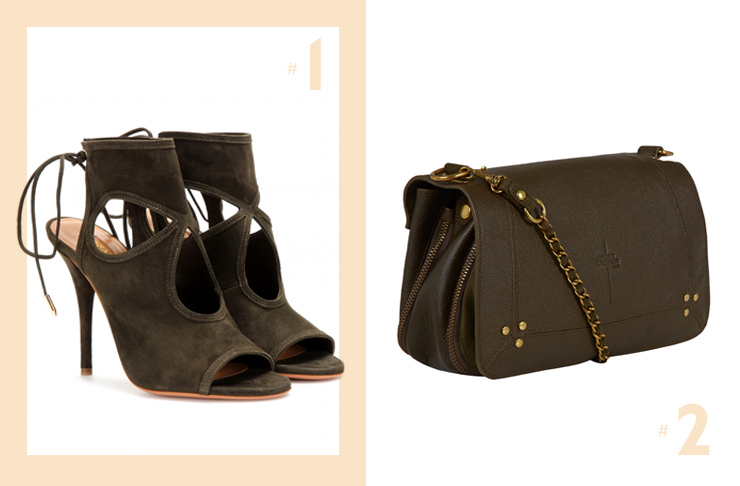 #1 The Heels
The Aquazurra Sexy Thing Cutout Sandals are the next word in hot. Team with sleek styling and you're suddenly the one to watch.
#2 The Bag
Jerome Dreyfuss knows chic (obviously, because he married Isabel Marant) and his Bobi bag is a modern classic that says understated sophistication.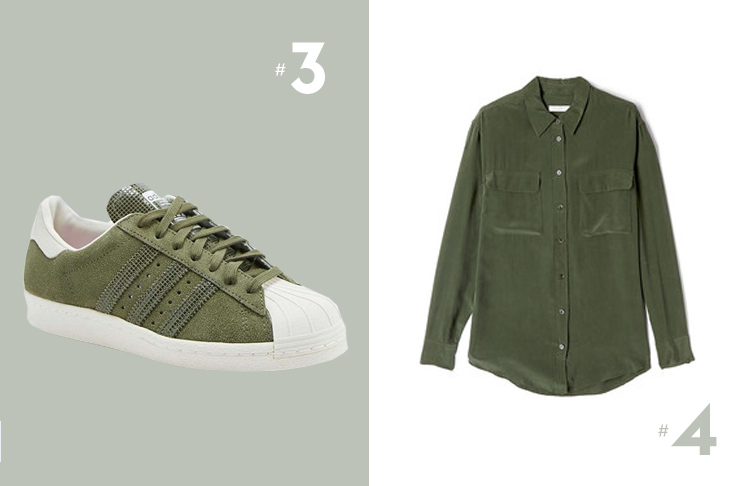 #3 The Trainers
Khaki kicks are so modern. Leave the masses wearing white sneaks behind with these Adidas Originals.
#4 The Chic Office Shirt
An Equipment blouse is one of those purchases that tell you you're now an adult. Now it's in khaki.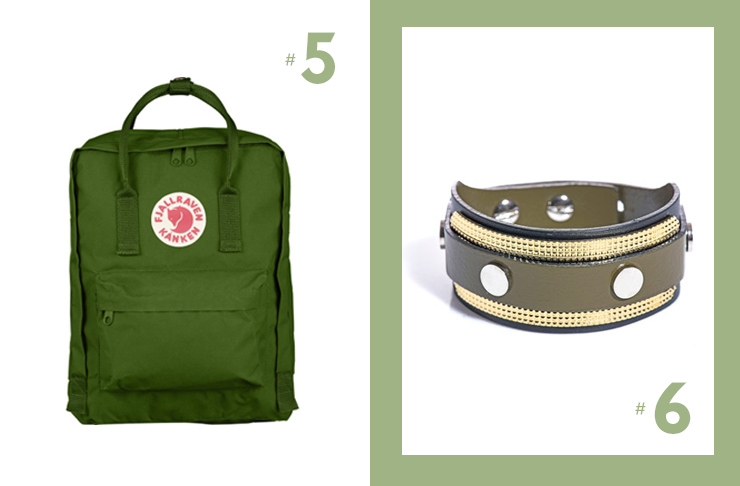 #5 The Backpack
Don't spend weeks agonizing over which Kanken backpack colour to purchase, let us decide for you: get it in green.
#6 The Accessory
Want to get in on the army green trend but don't want to be too obvious? Accessories are the answer and this Balenciaga Gold Plate Leather Cuff will do nicely.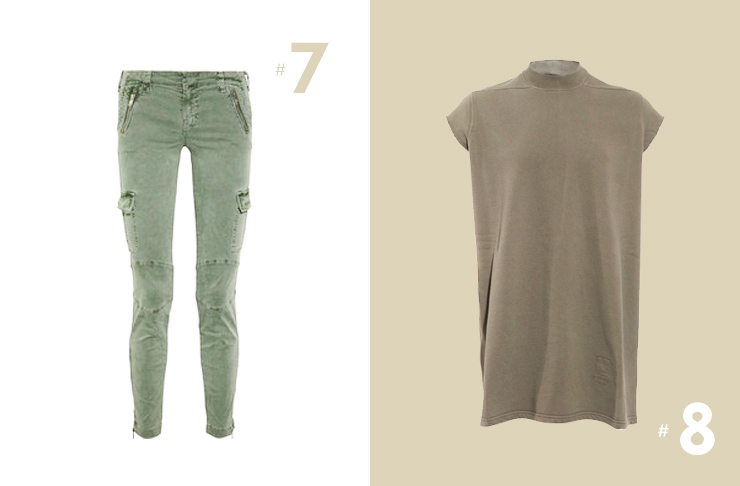 #7 The Jean
It makes no sense that a pair of jeans with extra pockets and zips could do anything but bulk you up, but au contraire, these J Brand Maverick Jeans are seriously one of the most booty-flattering on the market.
#8 The Tank
Rick Owens knows how to do basics the luxe way. If he's got a khaki tank, then you're gonna need it.
Image credit: Pinterest
Looking for more fashion inspo? Check out our article 8 Of The Best Cool Girl Jumpers!