Holidays planned around which cocktail to sip by the pool are great and all, but there is something to be said about a holiday that leaves you ticking items off your bucket list in abundance and creating stories that you'll be able to tell the grandkids one day.
Looking for exactly that? You're in the right place. We've teamed up with our pals at Destination Canada to bring you this heavy-hitting list of the ultimate adventure must-dos while in Canada. There's a lot, so grab a cup of tea, get your holiday planning notebook out, and let's get into it.
If the must-dos below leave you craving more, treat the video below as your to-do list.
Without further ado, we present to you the seven essential ingredients for the ultimate adventure holiday.
---

#1 See Orcas In The Wild
If you prefer your wildlife outside a zoo, you're going to shed a tear when you catch a glimpse of orca whales enjoying the pristine Canadian wilderness. With tours departing from Victoria, you don't even need to venture too far from your hotel to see them. The orcas in this area are actually residents (there's over 80 of them!) and will be hanging out all year round (however, the official viewing season runs from April to October due to weather conditions).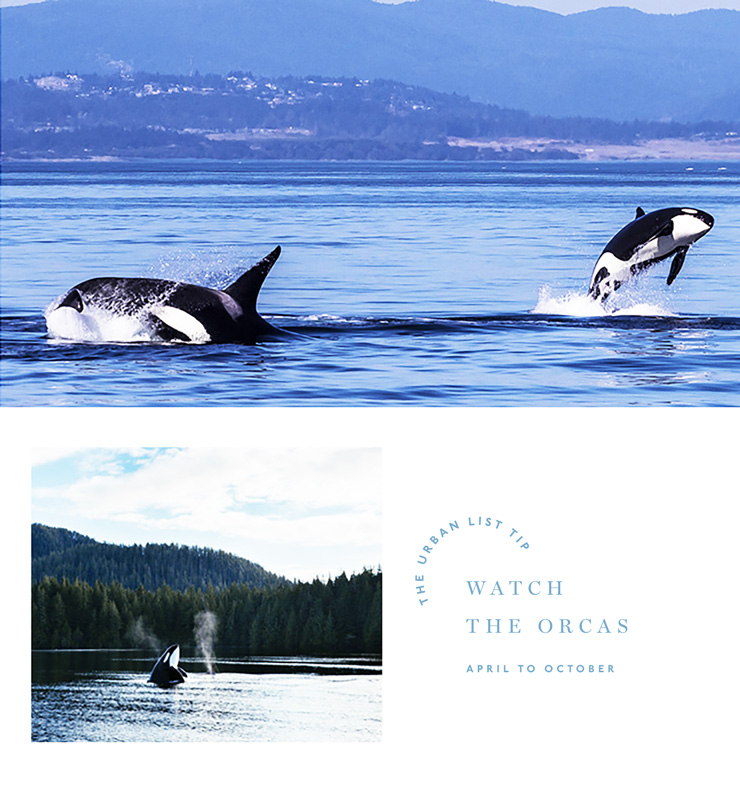 ---

#2 Kayak With Whales
If you're feeling a little more adventurous, there's also the option to kayak with whales. Yep, that means there's just a teensy plastic vessel between you and some of nature's most stunning (and powerful!) creatures. Head out for a day trip or go all out and opt for a week-long adventure amongst the wildlife and Canada's ridiculous scenery as your backdrop.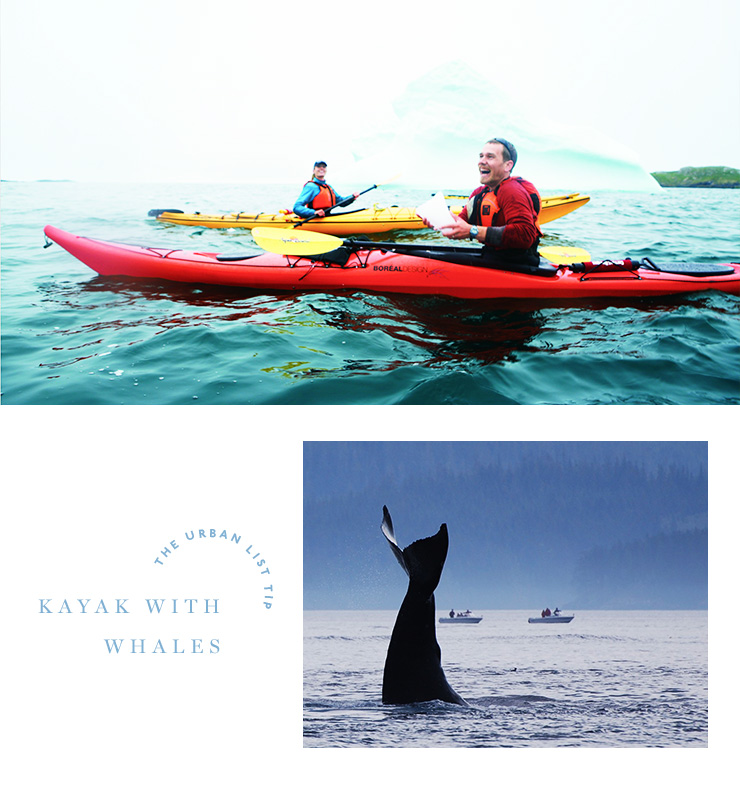 ---

#3 Go Bungee Jumping
ICYMI, Canada is one pretty country meaning there are a plethora of bungee jumping spots for the ultimate adrenaline hit. You can't really beat the Great Canadian Bungee jump, though. It's positioned on the side of a cliff over an azure lagoon. And yes, there's even a hidden beach. Our other faves include Whistler Bungee and Nanaimo Bungee.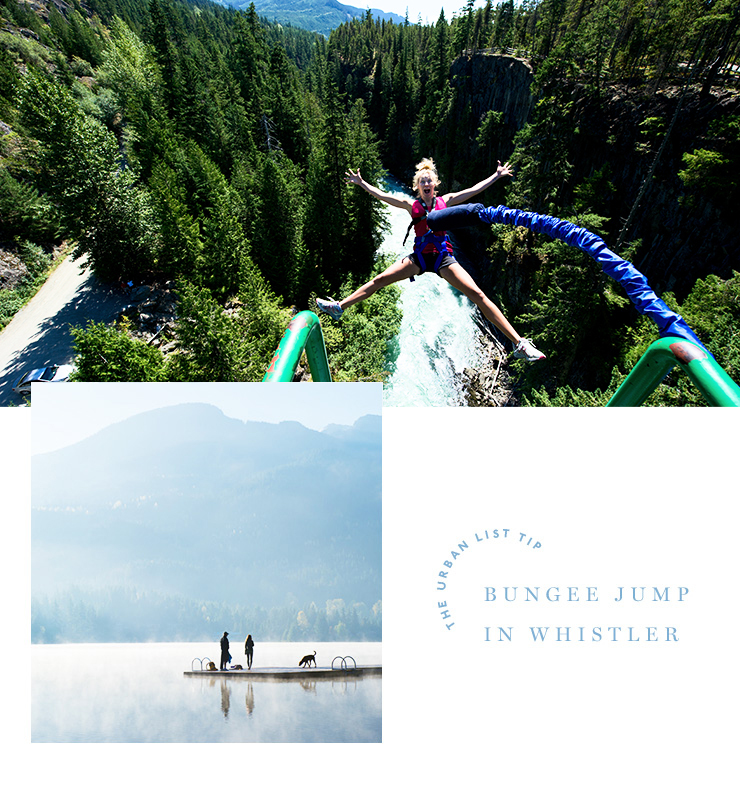 ---

#4 Get Your White-Water Raft On
Channel your inner Indiana Jones and get your white-water raft on. Canada's white-water rafting scene is ridiculous. Whether you opt to raft through the Rockies in Banff (serious office bragging rights here), or literally any other river in one of Canada's many provinces, you're in for one delightfully bumpy ride. Special mention goes to the rafting scene in Yukon and the Northwest Territories. Our pick is for Tatshenshini in Yukon to see untouched wilderness, and for Yellowknife River in the Northwest Territories.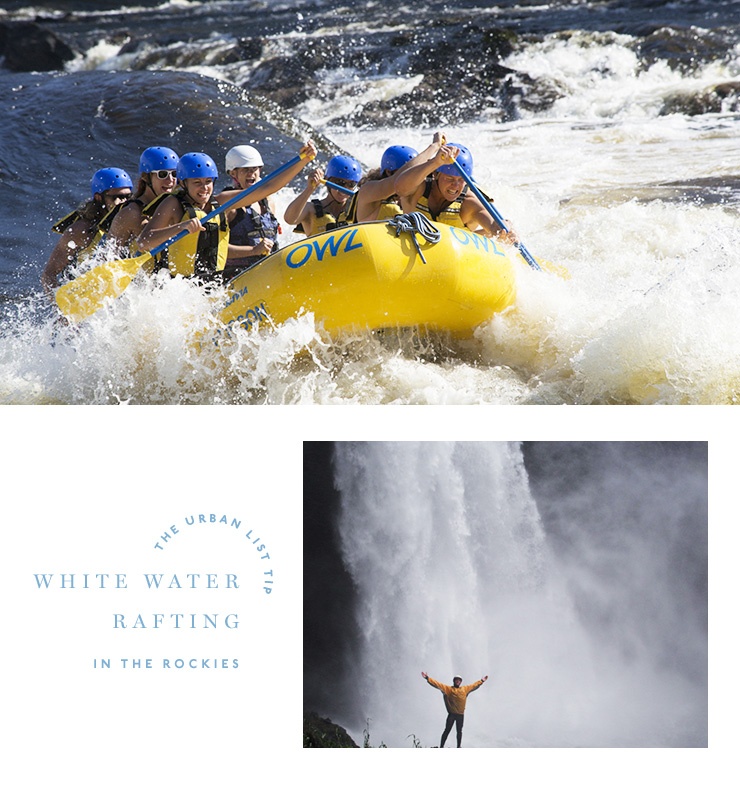 ---

#5 Make Friends With Polar Bears
Hands up if you never expected adding "chilling with polar bears" to the been-there-done-that list?! Churchill's Polar Bears are a sight to behold, and they're waiting to meet you. Book in a tour with the Frontiers North or Churchill Wild and try not to lose your shit as you see these majestic beings jaunting around their natural habitat. You'll find them at Churchill, which sits on the shores of Hudson Bay, each fall as they wait for the ice to form and their winter seal hunting season to kick off.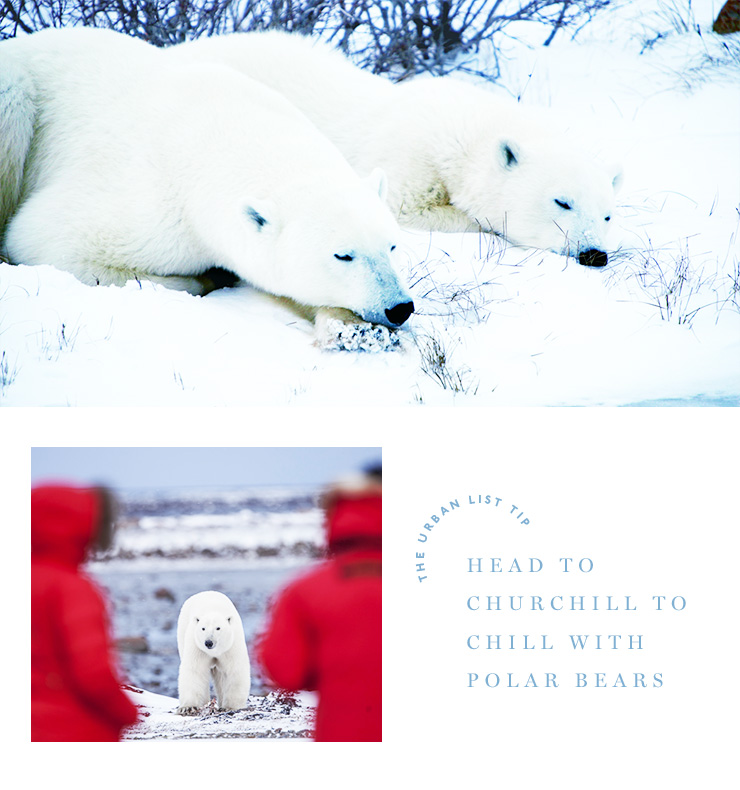 ---

#6 See The Northern Lights
While you're in Churchill, you should probably check out the Northern Lights. Yes, that's correct you can see the Northern Lights from Canada! Check out this majestic natural phenomenon as you soak in an outdoor spa in Yukon, relax in a yurt in Northwest Territories, or chill in a clear igloo pod in Manitoba. You can catch the views from a whole heap of different vantage points in Canada, so don't be afraid to pick and choose where you go!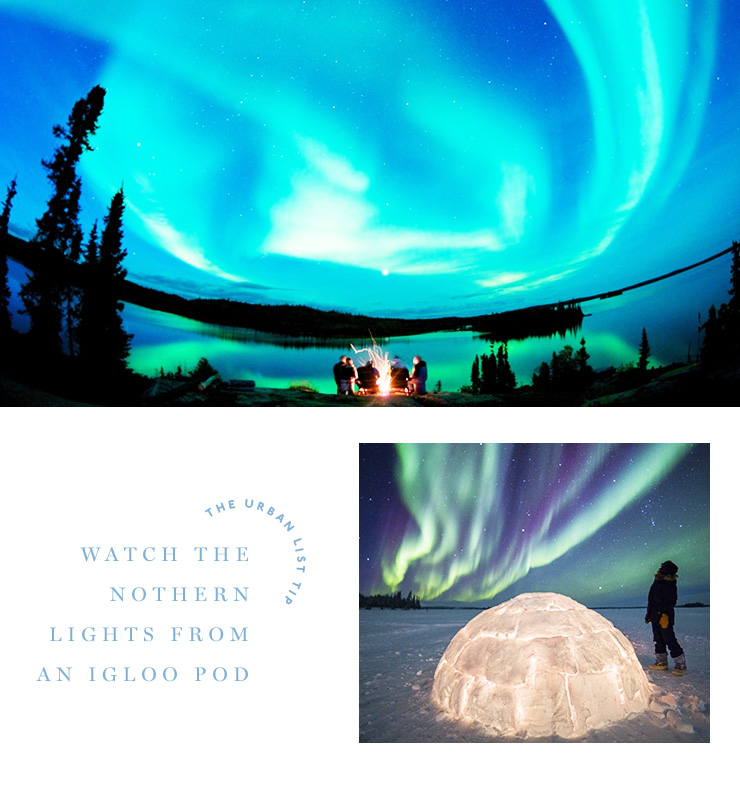 ---

#7 Go Heli-Hiking
Yep, Heli-Hiking. Canada's best kept secrets are so remote that a helicopter is required to explore them. We don't know about you, but if you ask us, it sounds like the perfect day out. Our pick is the breathtaking majesty that is Bella Coola. Bella Coola sits right in the middle of the Great Bear Rainforest in British Columbia and is accessible via flights from Vancouver Airport, or around a five-hour drive from Vancouver. The helicopter trip opens up once in a life time access to (we're calling it!) the best views in the world. We're talking ancient glaciers, alpine lakes, and a boat load of stunning mountain scapes. Add in a mountaintop picnic and you've scored yourself a 10/10!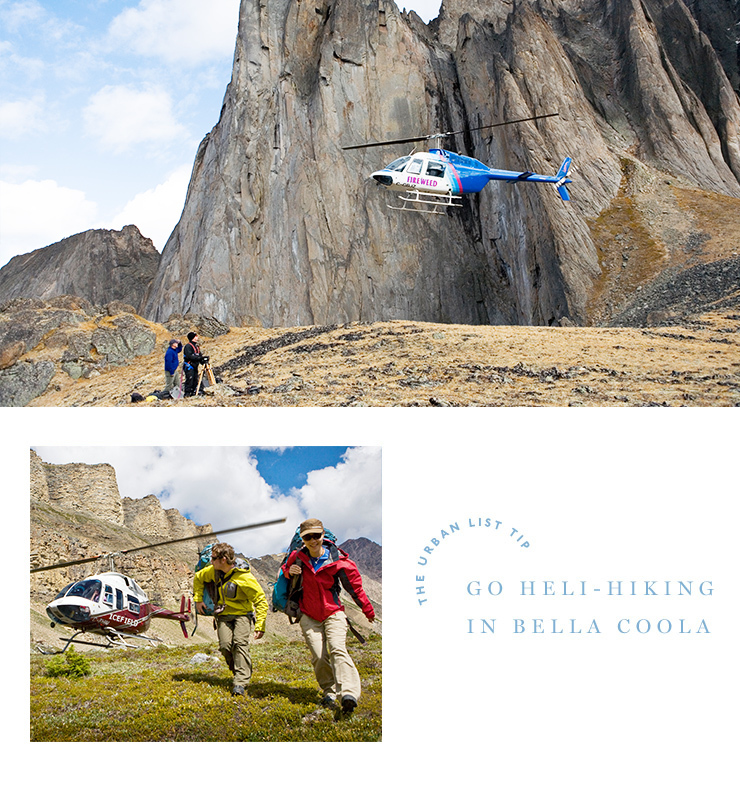 Feeling the need for adrenaline right now?! Book yourself at least one of these experiences right now, right here or check out Destination Canada's website here to get planning.
Editor's note: this article was produced in partnership with Destination Canada. Thank you for supporting the sponsors who make The Urban List possible. For more information on our editorial policy, click here.
Image credit: images provided by Destination Canada's tourism bodies.