No, we're not talking about Pokémon. The Kanto region is the area of Japan that makes up Gunma, Ibaraki, Chiba, Saitama, Tochigi and Kanagawa, as well as Tokyo—and you desperately need to explore it.
Getting off the beaten track is the best way to holiday, and we can't think of a place that makes it more convenient than Japan.
Here are 8 reasons to book a trip to Japan's undiscovered Kanto region.
#1 Speed Is On Your Side
There are several Shinkansen (bullet train) lines throughout the Kanto region, making it super easy—and fast—to get around and see the sights. If you're not interested in moving hotels you could even set up a base in Tokyo or Yokohama and take day trips to explore the area, but many rewards can be reaped by scouting out a ryokan (a traditional Japanese inn) and deep diving into the amazing Kanto region.
And what better way to kick off your Shinkansen journey than taking a 25 minute ride on the JR East Asama, Hayabusa or Tsubasa out to The Railway Museum in Omiya, Saitama. The museum documents the history of rail travel in Japan and reveals what might be around the corner in the world of locomotives. Check out the Simulator Hall for a taste of what it's like to drive one of these speed demons.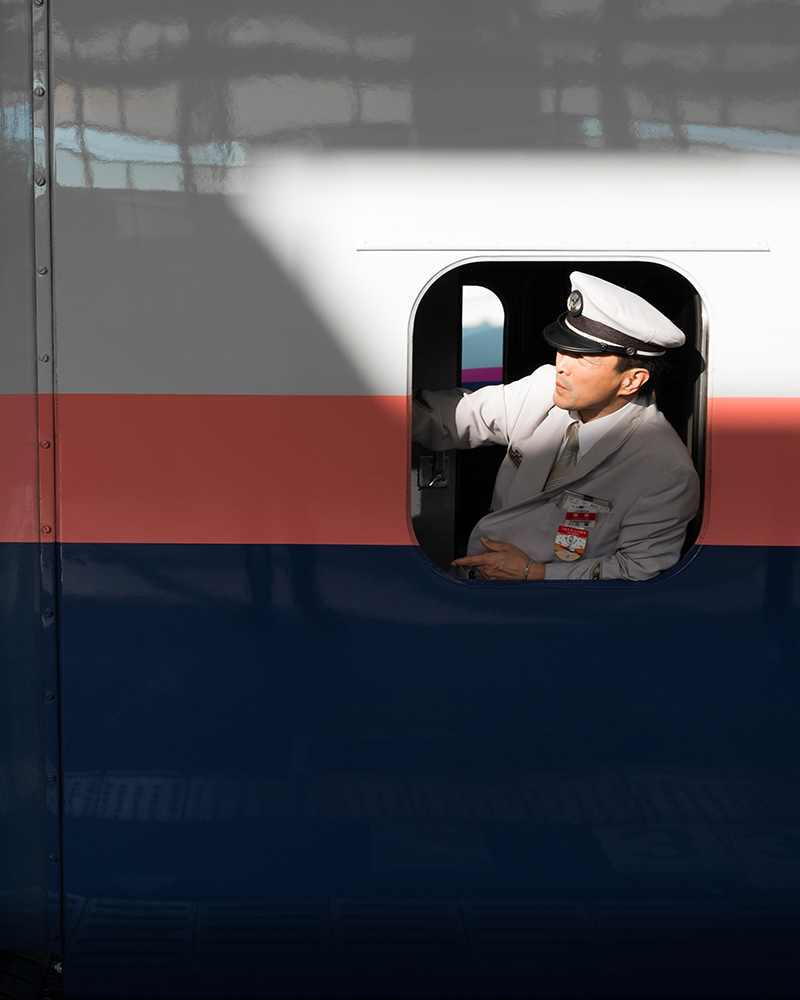 #2 There's Loads Of Natural Beauty
Oze National Park is one of the best spots to get your hike on near Tokyo and is best visited in autumn (early October) when the leaves turn orange and cover the forest floor. Hike the elevated boardwalks of the Ozegahara Marshland and do a lap of Ozenuma Pond.
Nasu-Shiobara is east of Oze and surrounds the active volcano of Mount Nasudake. Set your sights on visiting the Shika no Yu or Omaru Onsen Ryokan hot springs which are tucked into the slopes of the mountain. Once you've had a good soak, take the ropeway and hike 45 minutes to the summit, then check out the Tsutsuji Suspension Bridge for more stunning views over the treetops.
To the south, Hakone is where you'll find the Fuji-Hakone-Izu National Park. Boasting incredible views of Mount Fuji across Lake Ashinoko and some glorious hot springs, the national park is less than 40 minutes from Tokyo by bullet train so you'll have time to check out the Open Air Museum, Hakone Shrine and onsens while you're there.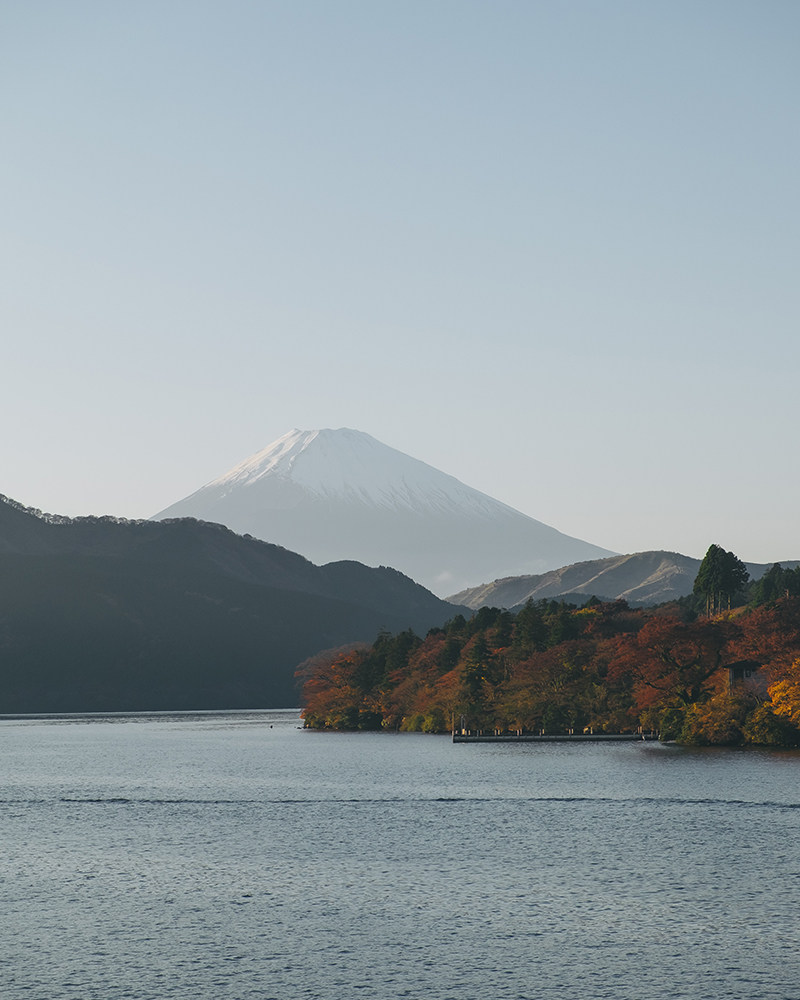 #3 Historic Sights Abound
Japan's historic sights are abundant, and the Kanto region offers up some of the best. Starting in the seaside town of Kamakura south of Tokyo, add the Great Buddha of Kotokuin temple and Tsurugaoka Hachimangu Shrine, as well as the Engakuji, Hokokuji and Hasedera temples to your hit list.
Further north between Yokohama and Tokyo is Kawasaki, home to one of the most popular temples in the region—Kawasaki Daishi (Heikenji temple). Market stalls line the approach to the temple from the train station right up to the gates, so it'll be hard not to pick up a souvenir and some snacks along the way. While you're in the area head to Nihon Minkaen where you'll get to walk through buildings from the Edo Period including samurai houses and farmhouses.
At the top end of the Kanto region in Nikko awaits the intricately decorated Toshogu Shrine, adorned with gold leaf and colourful carved animals. Set in a lush green forest, the shrine is a lengthy two-hour journey from Tokyo, so you might want to stay the night in Nikko or Kinugawa Onsen and plan to hit up Taiyuinbyo, Rinnoji Temple and Shinkyo Bridge while you're there.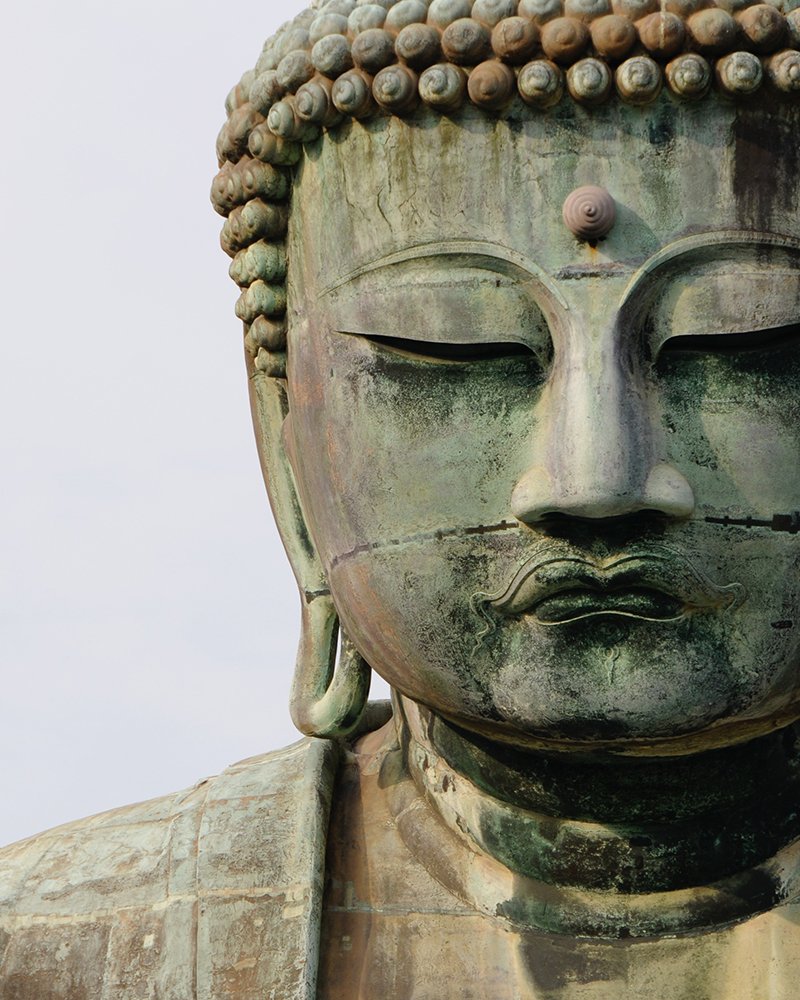 #4 Quirky Theme Parks
Japan overflows with quirky sights, and the Kanto region is home to some pretty niche theme parks. Two hours from Tokyo by train, Tobu World Square lets you tower over some of the world's most incredible landmarks at 1/25th scale—including the Eiffel Tower, Egypt's pyramids, The Statue of Liberty, Taj Mahal and loads of Japanese relics and architectural feats.
Then there's Edo Wonderland Nikko Edomura, a history theme park that lets you step back in time between the 1600s and 1800s in commemoration of Japan's Edo period. For the full experience, we recommend hiring a costume at the park and wandering through the museums, shops and restaurants like you are part of the wallpaper. Have a go at the Ninja Trick Maze and scope out the House of Illusion and Haunted Temple for more of a thrill, and be sure to catch a sword battle at the Grand Ninja Theatre.
And if you're not done with the fun, not far from Edo Wonderland you'll find Grand Maze Palladium, a huge wooden outdoor maze which takes just under an hour to find your way out of.
#5 Get Steamy In Hot Springs
You can never spend enough time chasing hot springs, so hitting up the Kinugawa Onsen hot spring resort town is a must. Book a night or two at the Okukinu Onsen and you'll enjoy soaking in steaming springs in a tranquil outdoor setting. Head here in winter and you'll get to enjoy a hot soak among snow-capped trees and buildings, it's magical.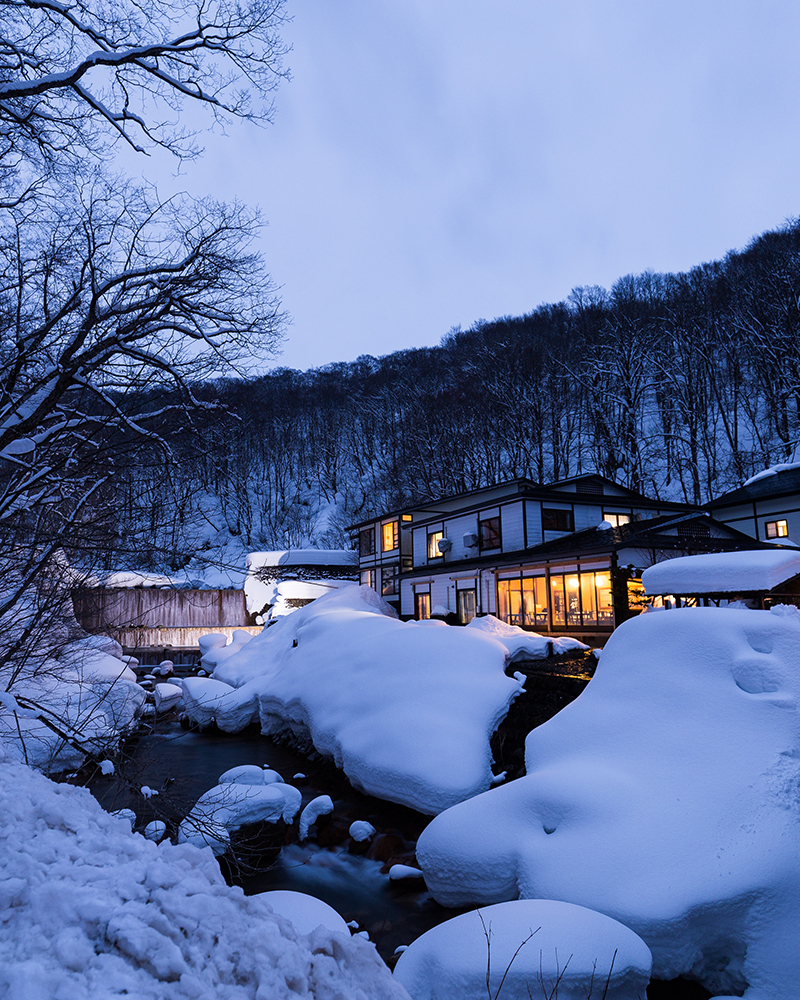 #6 Sink Your Teeth Into Some Delicious Seafood
The Kanto region is best known for the incredibly fresh seafood caught off the shores of Japan. First up, there's Namero, a raw fish dish from Chiba prefecture flavoured with miso, ginger and vinegar, and said to be the gateway to loving sashimi if you're not a huge raw fish fan.
If you're craving something hearty, you'll find the delicious Yokosuka Kaigun Curry in Kanagawa. Similar to a stew, the sweet curry is made with an assortment of veggies and meats.
Monjayaki is the Kanto version of the savoury pancakes we all know and love—okonomiyaki—and just as delicious, while Anko Nabe from the Ibaraki prefecture is a monkfish hot pot stew that'll warm your cockles.
And for dessert, scope out Gokabo in Saitama (glutinous rice cakes shaped like rolls and stacked into a pyramid) and Yaki Manju in Gunma (steamed buns filled with sweet red bean).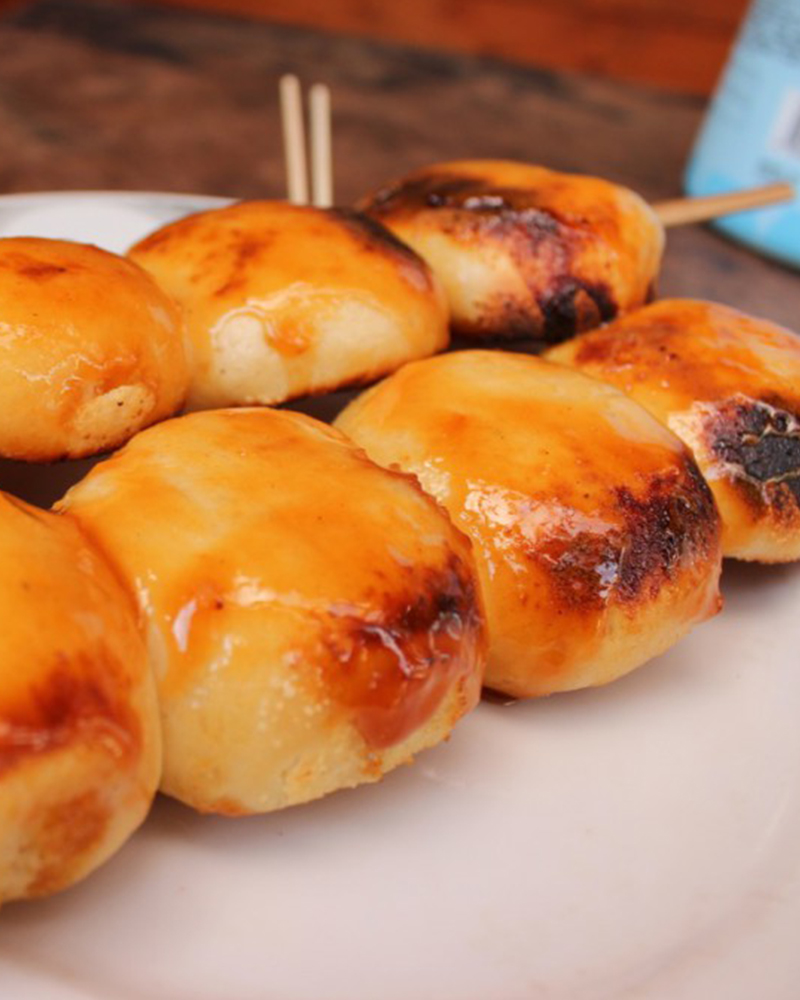 #7 There's A Village Dedicated To Bonsai
And it's only 50 minutes north-west of Tokyo. Omiya Bonsai Village is situated in Saitama City and in it you'll find adorable bonsai gardens everywhere. There are a couple of bonsai nurseries to peruse—sadly you won't be bringing any of these plant babies home, but it's nice to look—and there's even a museum dedicated to the plant. Track down the locals and ask them for all their tips on keeping these beauties alive so you can start a new plant obsession when you get home. The museum and nurseries are open every day except Thursday.
#8 Big City Vibes Mesh With Tradition
Japan is one of those places that's able to blend the bright lights of big cities with tradition pretty seamlessly, and you should do the same when it comes to your holiday. While checking out the broader Kanto region, there's nothing wrong with spending a few nights (or even basing yourself) in the city so you can enjoy the best of both worlds.
Tokyo is always high on everyone's list, but why not check out what Yokohama has to offer? It's only 30 minutes south of Tokyo and, as Japan's second largest city, offers all of the mod cons. Check out Minato Mirai's modern skyscrapers, the massive Chinatown, the Ramen and CUPNOODLES museums and the beautiful Sankeien Gardens before setting off on your adventures.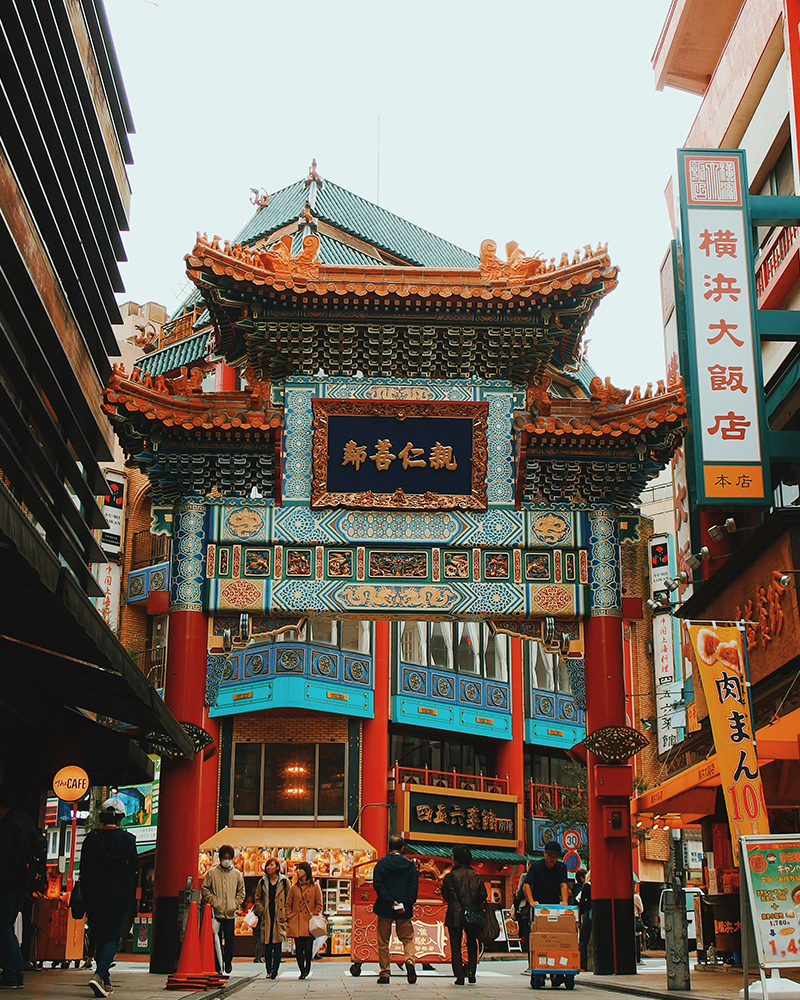 Image credit: Azlan Baharudin, Simon Launay, Emily Kencairn of Apiary Studio, Michael Sum, Shima Onsen Association, Bernice Blanc and Yu Kato
Editor's note: Urban List editors independently select and write about stuff we love and think you'll like too. Urban List has affiliate partnerships, so we get revenue from your purchase.
This article is sponsored by Japan National Tourism Organization (JNTO) and proudly endorsed by Urban List. Thank you for supporting the sponsors who make Urban List possible. Click here for more information on our editorial policy.