Karl Lagerfeld was a fashion legend and true design mystic. His totally vast legacy, 36-year tenure as Creative Director at Chanel, and his insatiable, bountiful and uncompromising creative effort can't really be matched.
His runway shows were transformative landscapes; the fashion show as an experience and an artistic escape was largely his own creative device—a moon landing, a supermarket, a solar farm, a barnyard, surfboards, roller skates, strippers. "Fashion is about today," he once said in an interview with The New Yorker. "You can take an idea from the past, but, if you do it the way it was, no one wants it."
Lagerfeld was the original master of all that was #extra in an era of fashion that kicked off in the 80s and stayed strong with him. He created the interlocking 'C's for Chanel and believed logos and hype and "mass elitism" were everything. Sweat pants were "a sign of defeat" and being trendy just "the last stage before tacky".
It was announced that the fashion iconoclast passed away in Paris earlier today, and with him a way of fashion he created and catapulted into being.
His protégé and closest collaborator BTS at Chanel, Virginie Viard will carry on his legacy, but for now, here's our roundup of King Karl's lasting brilliance—the shows, the clothes,—the earth-shattering moments his creativity left the world shook—that we still love, wear, shop, repeat, 'gram and covet right now.
The Spectacle Fashion Show
In the 2000s, Lagerfeld let his creativity take flight in the form at Chanel's RTW and Haute Couture fashion shows. Our favourite? A Chanel branded rocket taking off in the Grand Palais in Paris to the sound of Elton John's Rocket Man. Sorry, Elon Musk—King Karl did it first.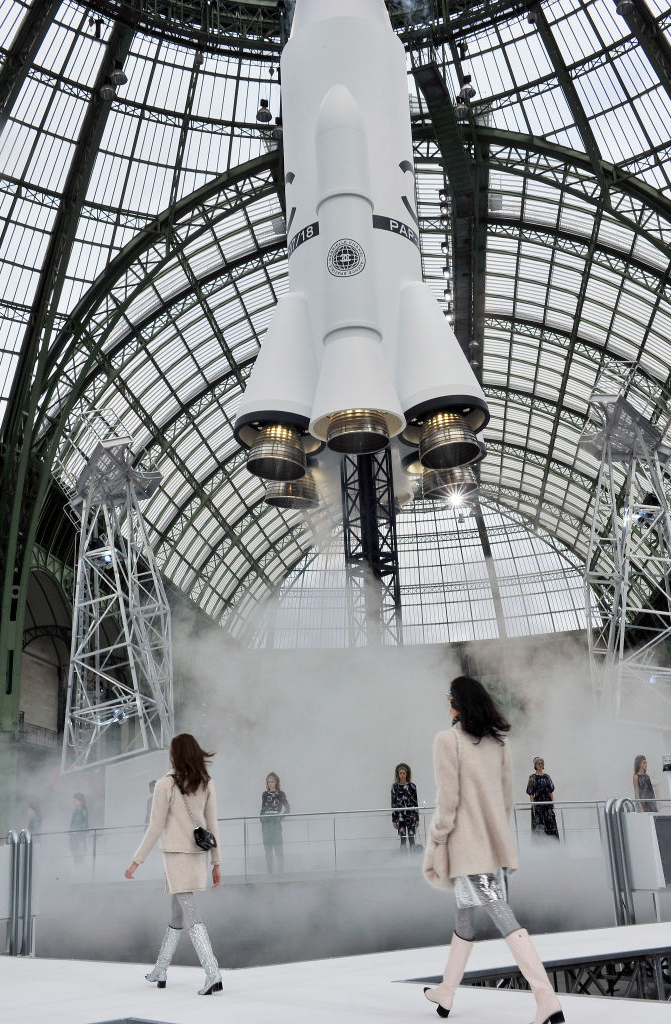 Chanel RTW Fall 2017.
Luxury Neon
It's huge now through Prada and Off-White (and shows zero signs of stopping if you take note from NYFW and LFW last week), but it all began back in the 90s with Karl Lagerfeld.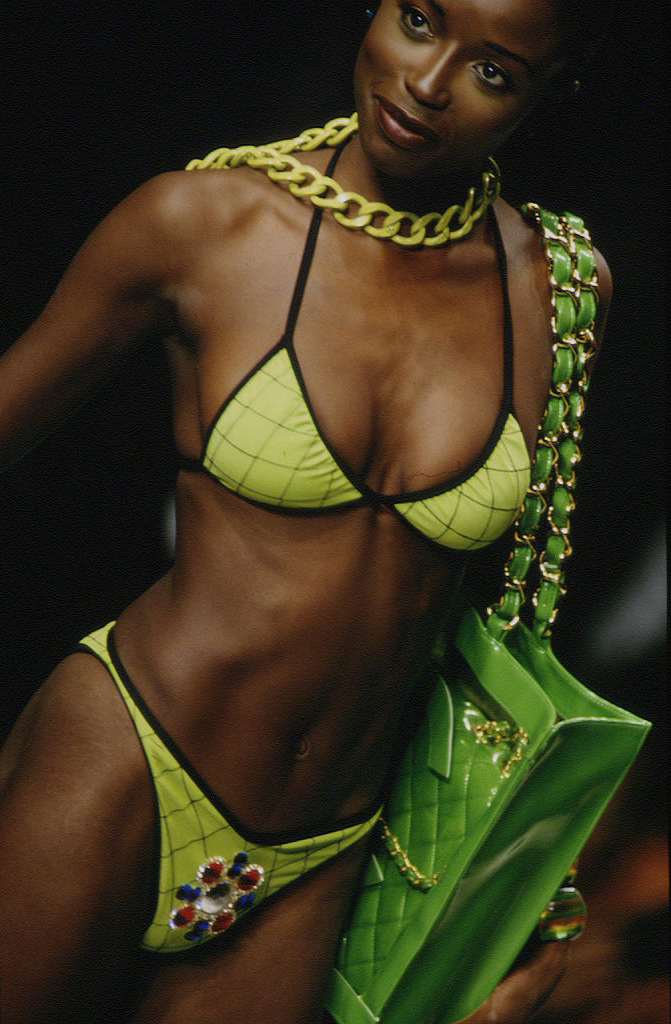 Chanel RTW S/S 1995.
Logo Everything
Before drop culture, there were logos. For Karl Lagerfeld, logos were the "Esperanto of marketing, luxury, and business". At Chanel, he slashed the C's and "Chanel" on literally everything—sunglasses, tiny bikinis, towels, sneakers, bags, belts, hair clips.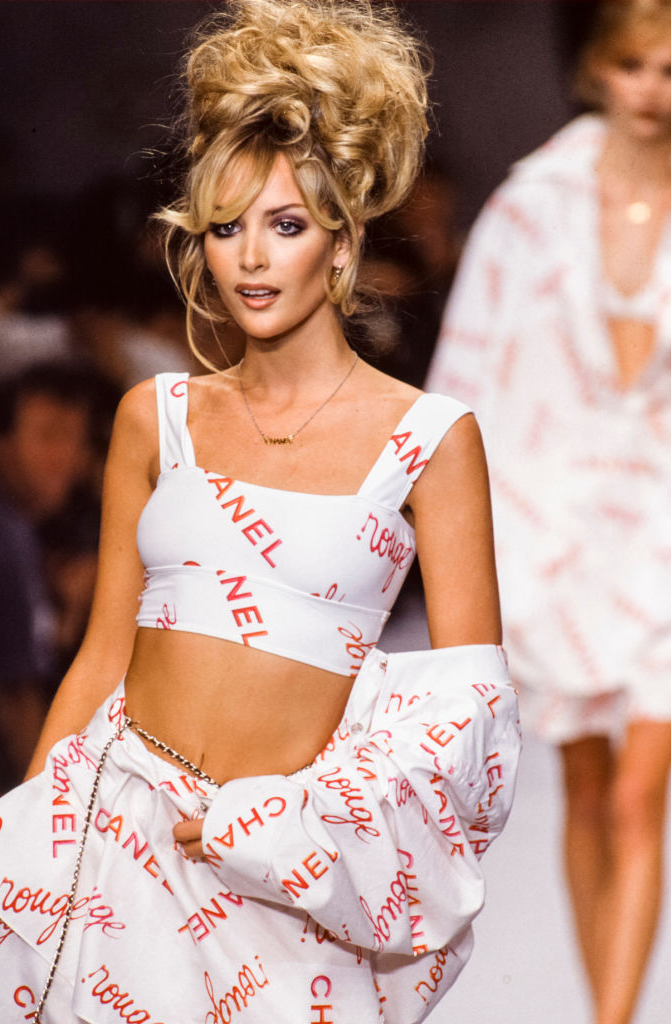 Chanel RTW S/S 1996.
Luxury Subcultures
Jeans, surfwear, bike pants, bucket hats, neon hair—symbols of subcultures not typically associated with the high life. Karl Lagerfeld gave them a luxury spin, and paved the way for things that currently occupy the highest heights in the fashion zeitgeist, like sneaker culture and athleisure (even despite his distrust of sweatpants).

Chanel RTW S/S 1994.
Fashion Celebrity
An idea Karl shares with another formidable fashion force, Anna Wintour, is the power of celebrity in fashion—to sell a lifestyle, and bring the most whimsical, outrageous and otherworldly elements of fashion into the real world via someone "real". Chanel campaigns and the final look in his runway shows would often feature a celebrity muse—Kendall Jenner, Kristen Stewart, Margot Robbie and more.
Of course, in 2019 this idea of a relatable celebrity is beginning to dissolve—our demands on the definition of relatable run far deeper and call for a taller level of transparency and social justice. Still, the concept of wanting high fashion to be more relatable and worldly is there, and it was Lagerfeld that championed the idea in its earliest days.
In fashion's new era, these are three of the brands championing real diversity on and off the runway.
Image credit: Karl Lagerfeld at the end of the Fendi Fall Haute Couture 2017 show.