Post-lockdown, it's safe to say most of Australia's population would list 'hiking' as one of their hobbies. And as it turns out, there are plenty of ways to give back to nature while you're out exploring it, and that starts by making conscious choices when shopping for your outdoor gear.
There are a handful of brands out there offering sustainable products for your newfound weekend obsession, with Kathmandu most recently releasing a range of products called REPREVE, which is made from responsibly grown cotton and plastic bottles recovered from the ocean.
Get yourself out on the track with these sustainably-made trail essentials.
Backpack
Often skipped out on, and often regretted as one takes off on their hike. Even on those shorter walks, there are several bits and pieces you need to account for when hitting the trail; you'll need a water bottle, some scroggin, a banana and maybe an orange—which is far more than you want to be carrying across multiple kilometres.
Chuck it all in a lightweight Moana backpack and keep your hands free for those happy snaps you'll no doubt be chucking on the 'Gram later. For those planning on a long haul, take a look at a more substantial pack with more space and support. Both are made from the equivalent of several plastic bottles—good work.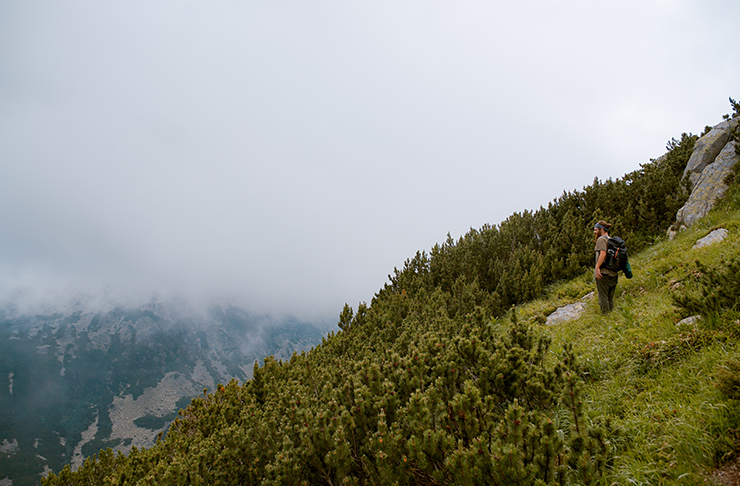 Fleece
Not having fleece is sort of like a do-not-pass-go situation when taking off on a walk, especially if you're planning on getting amongst nature for more than a few hours. Adapt with the turn of the weather and get yourself a breathable Trailhead zip-through fleece number that's made from the equivalent of 16 recycled bottles.
If you're predicting some unpredictable temperatures—which is likely if you're in any of the southern states—go for something heavier that'll keep you cosy right up until you reach the car park.
Jacket
This one's for the overnight weekend warriors, or for anyone who likes to be super prepared for whatever the elements throw at them. Kathmandu's Rolls-Royce of outdoor jackets, the XT Exmoor, is made with Pertex fabric that'll help regulate temperature so that you're not in and out of layers. You'll find a water repellent coating on the outside and a cosy lining on the inside—by grabbing yourself one of these, you'll also be putting 13 plastic bottles to use that would otherwise still be floating in the ocean for the next eternity. Nice one.
Heading into the eye of the storm? Layer up with something completely waterproof like the Stockton Jacket, which is made from 100% recycled polyester from lining to the outer shell.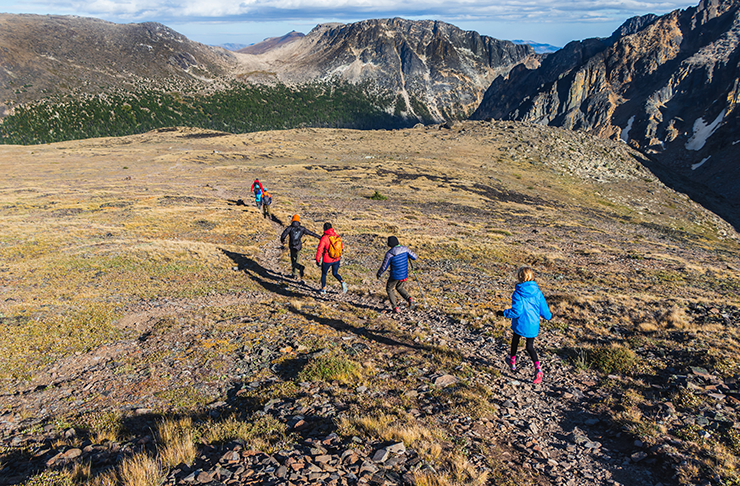 Nice To Have's
The further south you go, the more likely it is that you'll need a set of REPREVE gloves. Like much of Kathmandu's gear, these mitts are super breathable, but they'll still keep you warm in times of need. They also recycle an average of two plastic bottles otherwise destined for our oceans.
Organised types can rejoice in a handy packing cell that'll separate the muesli bars from the maps in your pack. It's made from one plastic bottle that'd be floating aimlessly through the Pacific as we speak.
Pitching and parking up for the weekend? Avoid the tent-stench and bring along some toiletries in the Kit Capacious stash bag. Chuck in the essentials like toothpaste, hand sanitiser and some deodorant—especially if you're sharing your temporary home with someone else.
Once you're prepared, check out some of Australia's most remote destinations here.
Editor's note: Urban List editors independently select and write about stuff we love and think you'll like too. Urban List has affiliate partnerships, so we get revenue from your purchase.
Image credit: Supplied