Yep, you too can look like Em Ratajkowski. Okay, dress like Em Ratajkowski...but we'll take it.
The latest Kith x Coca-Cola collab is about to drop and we are ready. Sure, we've got a while until Summer hits, but don't let that stop you buying that super cute cropped jumper.
This'll be the third co-branded collection between these guys, and with over 60 styles, it's ihe biggest one yet.
The range will feature silhouettes for all seasons: varsity jackets, rugbies, tees, bathers, hoodies, crops, etc. There'll be reworked versions of Coke's iconic logo, including a new Kith-designed pattern that fuses the brands' international logos into one.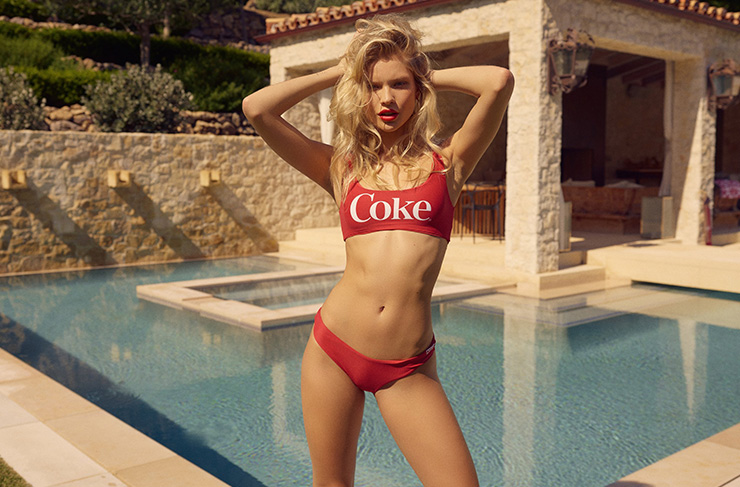 It gets better, too. The collab will also include four multi-brand partnerships with Converse, Golden Bear, Oakley, and Stance—we're talking Chuck Taylor 1970's with denim uppers in four sweet colourways.
And because we know Kith doesn't skimp on the details, each style has an off-white sole with translucent green outsoles (a subtle nod to the classic glass Coca-Cola bottles). Oh, and a bottlecap-shaped Velcro patch on the medial sides. Real nice.
Bit of background. We all know Coca-Cola—the brand has been around for over 132 years. Two of the brand's core values are unity and togetherness, and that's apparently the driving inspiration behind this new collection. That's why you'll spot different languages featured across the collection: Japanese, Arabic, Chinese, English, Hebrew and Russian, to name a few.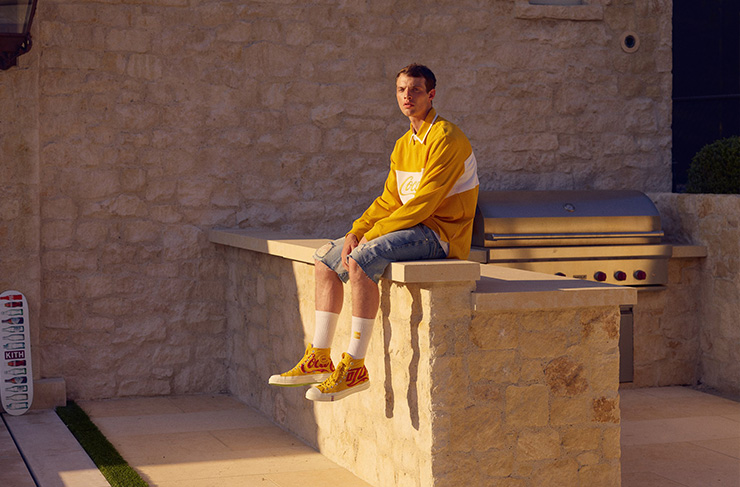 Kith is a streetwear giant, established in 2011 by Ronnie Fieg. They stock a range of premium brands, as well as their own in-house label, and are known for some pretty rad collaborations, including the likes of Off-White, Cap'n Crunch (yes, the cereal), and Moncler to name a few.
So the details.The Kith x Coca-Cola collab launches this Friday 17 August in-store (if you happen to be in NYC swing by) and online at 11am EST on Kith.com. Now for us Aussies, that means you'll need to get your ass up at 1am Saturday 18 August to secure the goods online.
Please note: abs are unfortunately not included.
Image credit: Kith