Sometimes, tech companies just shouldn't do fashion. Remember Google Glass?
These days, the smart specs are sold as high-tech AI visors made specifically for the manufacturing, logistics and healthcare industries. But when it first dropped back in 2012, they were promo'd as a futuristic fashion accessory—and no one liked it. There's also Zuckerberg's recent decision to help his many millions of Facebook users with their style choices, through something called Fashion++. Grey tees for everyone then?
There are, however, a couple of epic recent examples of fashion labels making wearable tech, well, wearable (hello, Nike Adapt). And, we have to admit, we're pretty into the latest style meets tech drop: a classic denim trucker jacket created by Levi's and Google.
The jacket, which comes in men's and women's sizes, and classic and sherpa styles, uses Google's Jacquard Bluetooth tech to hook up to your phone so you can experience less screen time and more fun real-world time. The idea is that you can stay connected, without being endlessly distracted by apps, notifications, emails and messages from your mum.
It's the second iteration of the Levi's and Google denim jacket collab, but the tech has been stepped up a notch or two: the Bluetooth device is smaller, slotting easily into the left cuff of the jacket, and new algorithms have meant the denim weave is basically what you'd expect from a regular Levi's trucker.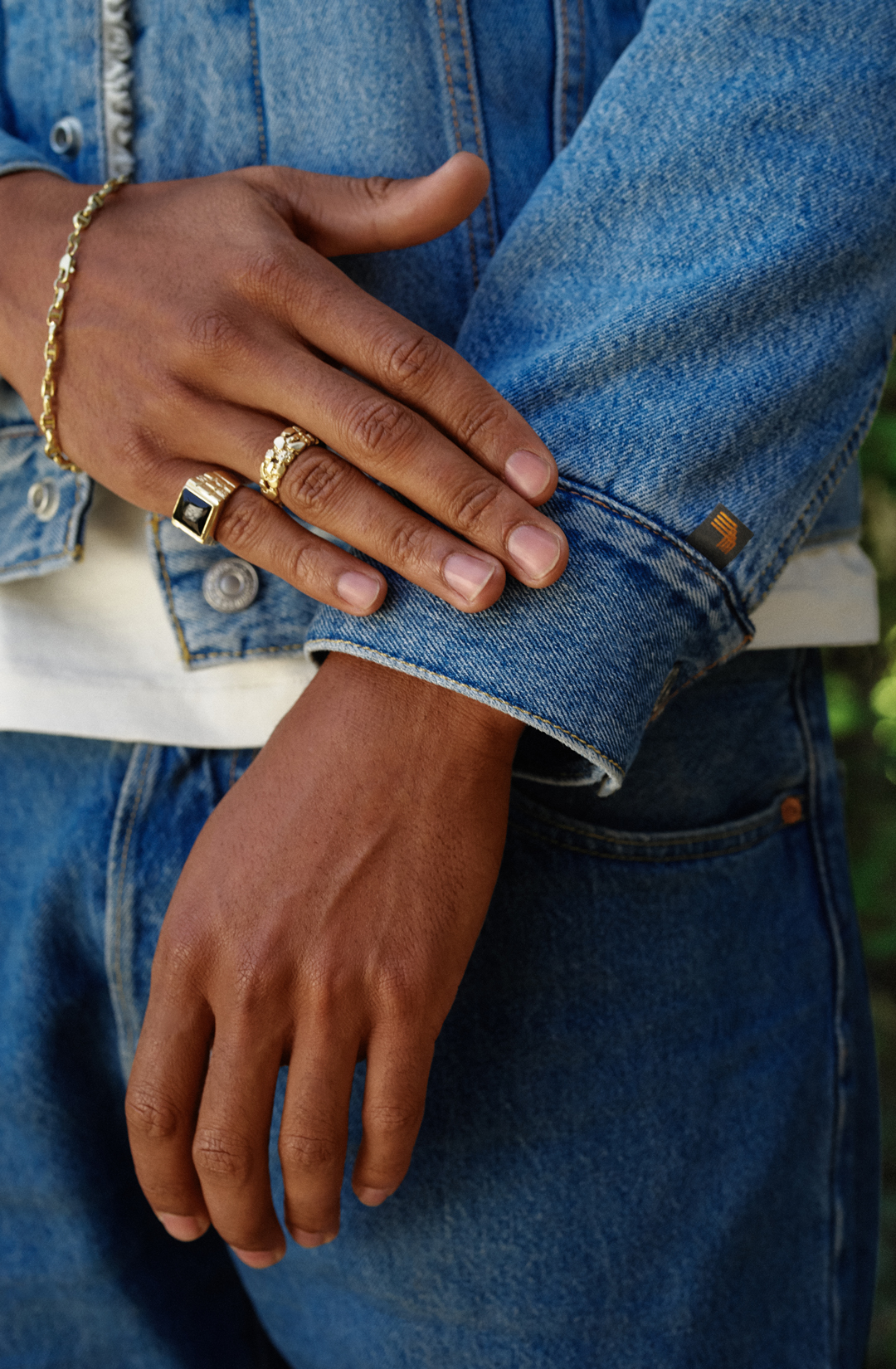 As for how it all works and what it does, you can customise up to four different swipes and taps to best suit you: answer and end calls, play music or find your phone. You can also set it up to read out your ETA, the time of any meetings logged in your calendar, and details about your incoming Uber. It can also initiate selfies (in the absence of your Insta-boyfriend) and signal your phone to sing out if you've left it behind at the cafe.
It's perfect really, everyone has their trusty denim jacket—that casual failsafe that fits like a glove and goes anywhere and with anything. Now, your trusty denim jacket can find your phone, play your favourite song and remind you about your favourite restaurant (without compromising on any of the iconic James Dean denim vibes).
The Levi's x Google trucker jacket will be available in-store and online at Levi's, and in-store at Myer from October 3.
Image credit: Levi's