When it comes to getting that perfectly bronzed summer glow, there's no doubt that getting it out of a tube is a far safer (and less ageing) option than laying in the sun for hours on end, exposing yourself to all those harmful UV rays. But if you've ever done a quick check of the ingredients in your favourite self-tanning lotion, you might have wondered—are all those chemicals really the better option?
That's just what Luna Bronze founders Maddy and Rhi asked themselves after Maddy was diagnosed with basal cell carcinoma, a form of facial skin cancer. Though the best friend duo immediately knew their sun-worshipping days were over, they also weren't enthused about slathering their skin with chemicals, no matter how good the resulting glow, and so they set about creating an all-natural, eco-friendly tanning lotion themselves. The result? A range of sunless tanning products that are now stocked in Mecca and are being snapped up by bronzed babes everywhere.
And the best bit? Each product is packed with rich essential oils, so you'll not only get your summer glow on, you'll also be giving your skin some serious love—helping you glow even more. Basically, it's sunless tanning meets skincare, and anything that takes a step out of our daily beauty routine is a good thing in our books.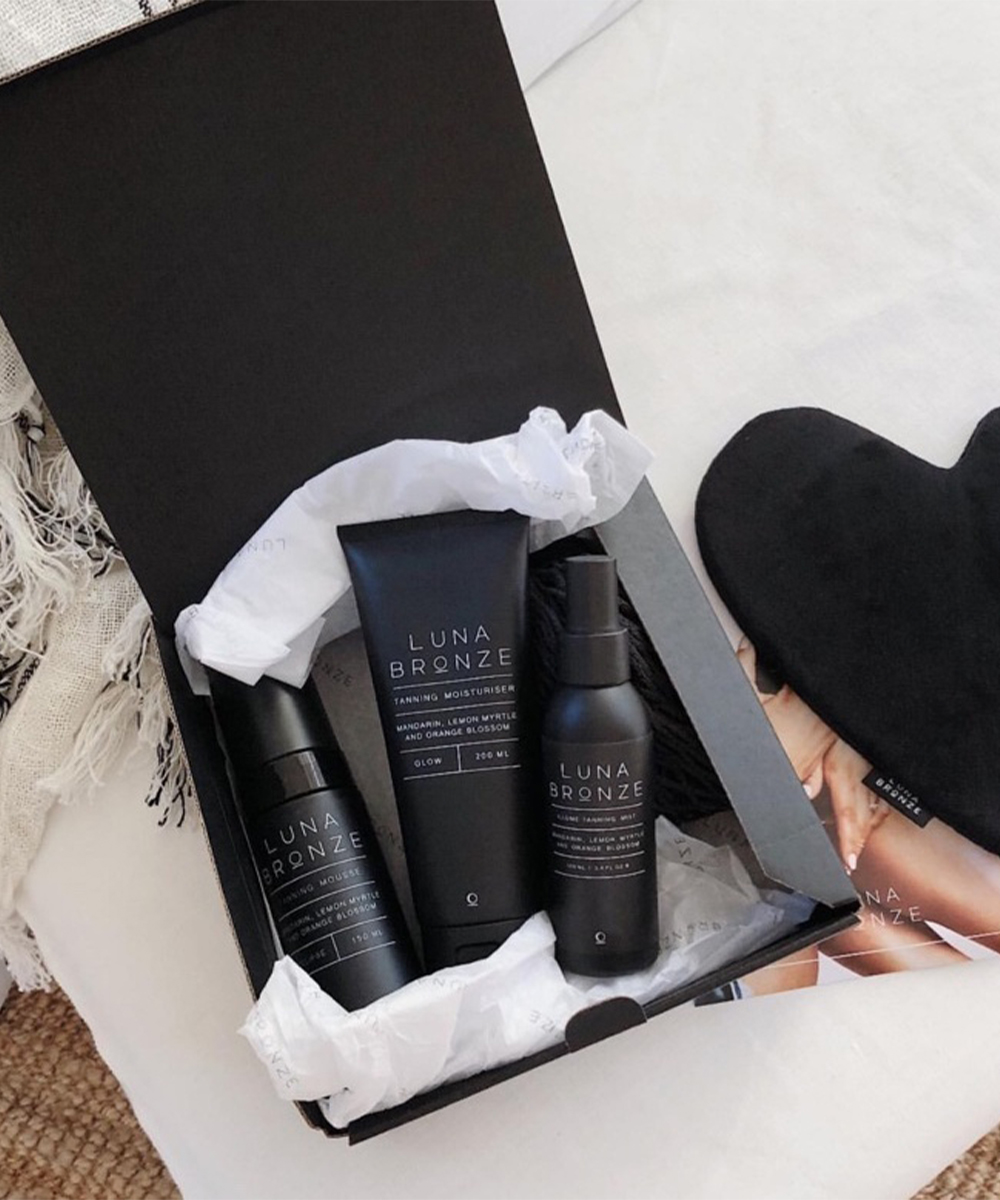 In their online store, you'll find a range of different tanning options, depending on your preference, along with an applicator mitt and a new back applicator for those impossible to reach places. There's the classic Radiant Self-Tanning Lotion, which develops over 12 hours after rubbing in, or the quicker Eclipse Tanning Mousse—in medium or dark—an olive-based formula that develops in six to eight hours.
If you're new to self-tanning, you might prefer the Glow Gradual Tanning Moisturiser. Designed to be used daily until you get to your perfect level of bronzed goddess, it's also bulked up with vitamins A, B and E to keep your skin soft and supple. Or if like us, the only bit of skin you're showing right now is your face, the Illume Face Tanning Mist is both a hydrating face spitz and a gradual tan building spay—perfect for the skin-drying winter months.
Frankly, we're stocking up on one of everything, but if you want to get a closer look at Luna Bronze's range, head here.
Image credit: Kal Visuals