Many restaurants had to change as a result of the Coronavirus pandemic that hit Australia in early 2020.
Grossi Florentino initially closed before reopening as Grossi A Casa, a place where you could have amazing Italian meals delivered to your house, or available for pick-up.
Now, Grossi Florentino is back, and you can head back in once again to dine on some of the best Italian food that Melbourne has to offer. Grossi A Casa will be sticking around for now too.
If you can't make it into Florentino soon, here's their amazing Melanzane Parmigiana recipe for you to cook at home. This one serves six to eight people.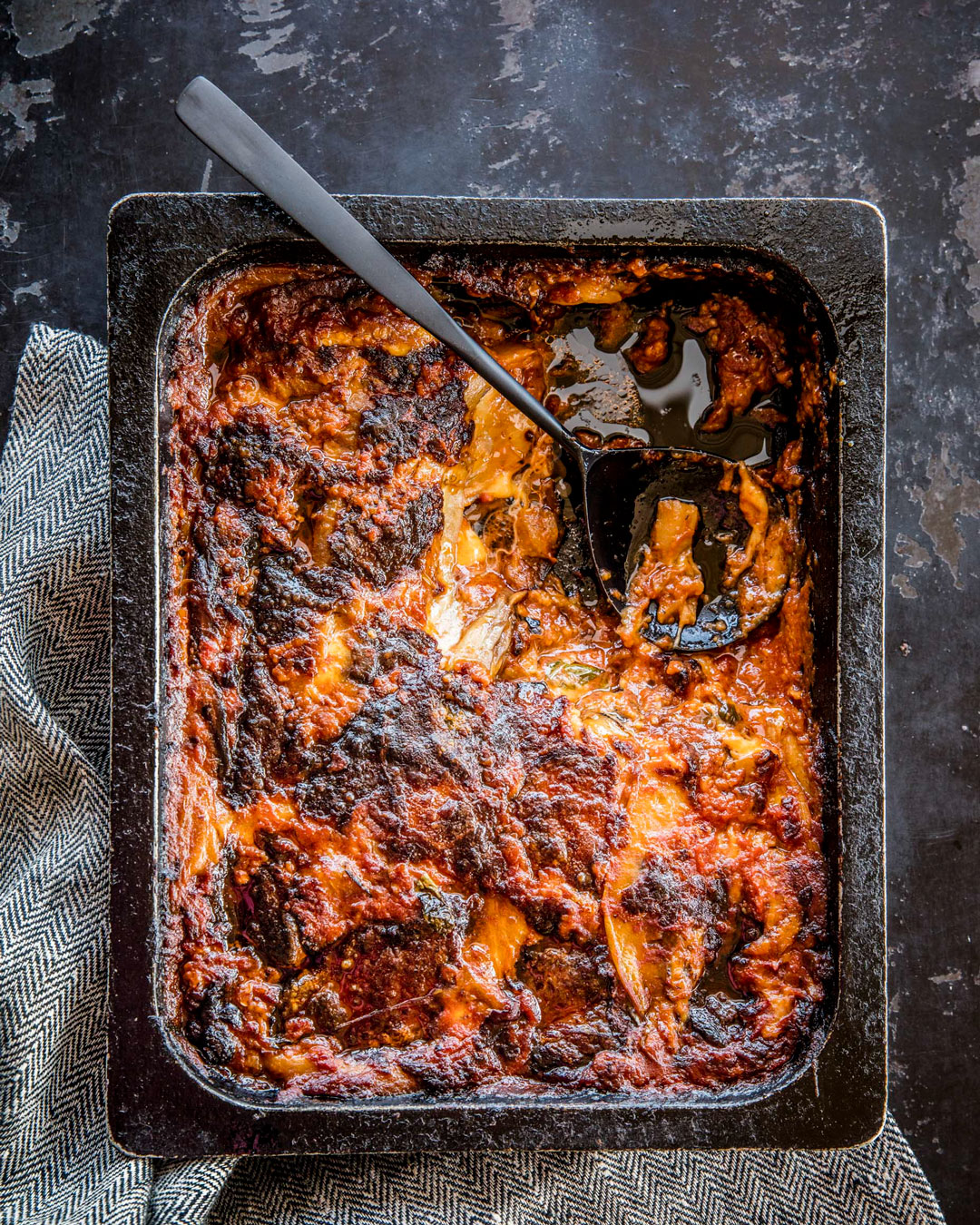 Ingredients
Tomato Sauce
50ml olive oil
2 garlic cloves finely chopped
1 onion finely chopped
3 tbsp tomato paste
2 x 400gm tins whole peeled tomatoes
250ml water
2 basil leaves
Salt and pepper
Melanzane Parmigiana
6 eggplants
800ml tomato sauce
500g mozzarella sliced thinly
100g grated Parmigiano
10g dried oregano
Salt and pepper
Method
Tomato Sauce
Put the tomatoes through a food mill and discard the seeds and any peel, put aside.
In a large pot add the olive oil, garlic and onions and cook without colour until onions are translucent.
Add the tomato paste, basil and mix well through the onion and garlic, allow the tomato paste to cook out well while stirring for a few minutes. Add the tomatoes and season with salt and pepper.
Stir in the water and simmer the sauce on low to moderate heat for 45min until sauce becomes rich and flavoursome, adjust seasoning.
Melanzane Parmigiana
Pre heat oven to 180c
Trim the tops of the eggplants. Peel and slice eggplants ½ cm thick lengthways.
Heat a large saucepan with some olive oil and sear the eggplant golden place onto paper towel.
In a 30cm x 20 cm baking dish line the bottom of the dish with tomato sauce (not too much), followed by a layer of eggplant, a sprinkle of Parmigiano, a layer of mozzarella, a pinch of oregano and seasoning, then line with tomato sauce and repeat process until near the top of the dish finish with tomato, Parmigiano.
Bake for 25 to 35 minutes.
Need more cooking inspiration? Head to our Recipes section.
Image credit: supplied