Yep, we're bringing you major foodie news that will no doubt put you well and truly in a festive season mood (if you're not there already). We kid you not, this is absolute food porn to a tee so you'll want to sit down for this. Ready?
Messina (love you) is bringing back their Christmas gelato trifle this year and it is possibly even better than the last. Dubbed the Christmas Coma, that's exactly what you're going to get when you attempt to scoff this bad boy. Bring on the feeling of stuffed stomachs and excess discomfort we say.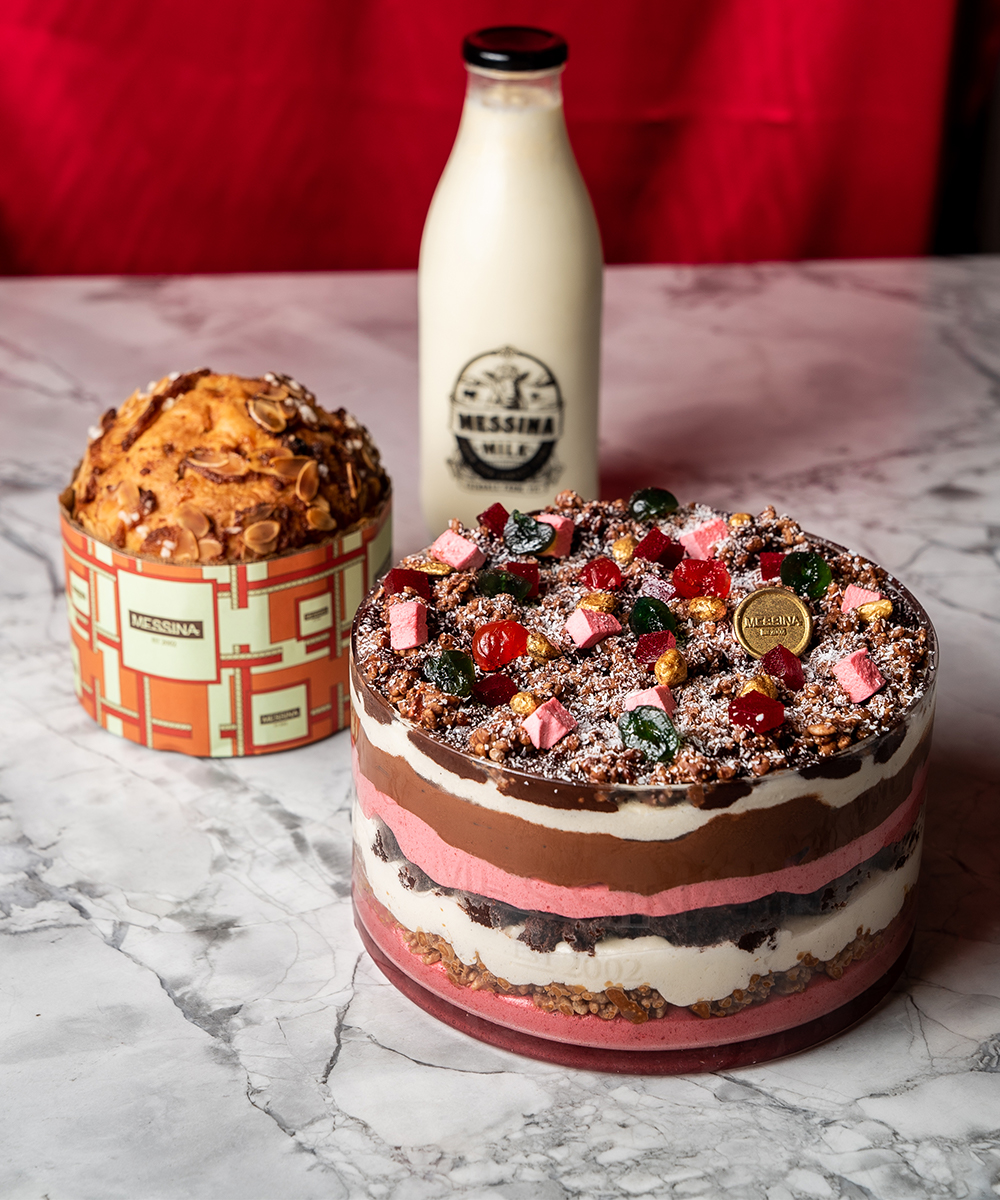 This time round, the Messina legends have re-invented the classic Chrissy trifle with the glorious flavours of rocky road—just one look at that bad boy and you start drooling. Making up all those layers are cherry flummery, rocky road crunch, coconut chiboust, chocolate mud cake and milk chocolate gelato topped with caramelised peanuts and glace cherries.
But wait there's more. As well as enough trifle to feed 20 people (or just yourself for a week), this year's festive packs also come with a 750g spiced brioche stuffed with dulce de leche, Messina chocolate and classic Italian dried fruits, nuts and spices from Sonoma Bakery.
There's only a limited number of these duos on the loose so make sure you're ready tomorrow to lock one down next week by signing up for presale right here. The trifles will be available for pick up at all stars across Victoria, NSW and Queensland except for The Star, so all you have to is hit 'buy now' as soon as that purchase link drops.
Get into the festive spirit early with the best Christmas movies on Netflix.
Image credit: Gelato Messina